A year or so ago, a customer walked into Rosa's Fresh Pizza in Philadelphia — which sells slices for just $1 — and asked if she could buy an extra slice for a homeless person outside. Owner Mason Wartman said sure, and put a post-it note on the wall to mark down the donation. That's how pay-it-forward pizza, aka the Little Rosa Program, got its start.
Check out the walls of Rosa's Fresh Pizza now. Each post-it note represents a slice of pizza bought by a customer for the homeless — to date, over 8,500 slices.
Rosa's Fresh Pizza was recently featured on the Ellen Show and made the front page of Reddit last week. As a result, it's been overwhelmed with inquiries about how to get involved from afar. Here's how: You can now buy T-shirts, sweatshirts, and yes, even post-it notes through Rosa's online store to support the cause.
On the heels of his big press month, we caught up with Wartman to hear how things are going and get his thoughts on the role of local businesses in their communities.
Square: Did you have any idea this would gain so much traction? When did you think "wow — this is really taking off"?
Wartman: I had no idea. This past Wednesday I saw this (screenshot of Wartman on the Reddit front page). I think it'll calm down from there.
What's life been like after your Ellen Show appearance?
Completely overwhelming. I have so much catching up to do. The response from the Internet has completely inundated me and the in-store traffic has been incredible. I hope it's permanent because it's so much fun.
How did you decide to start selling shirts online?
Originally, I wanted to get shirts so that the employees and I could look more professional. Then I figured I could sell them as part of the Little Rosa Program. This would both help the homeless and build my brand. So far, we've gotten almost 100 orders for T-shirts and sweatshirts. People in Australia have even purchased slices for us to give to homeless people.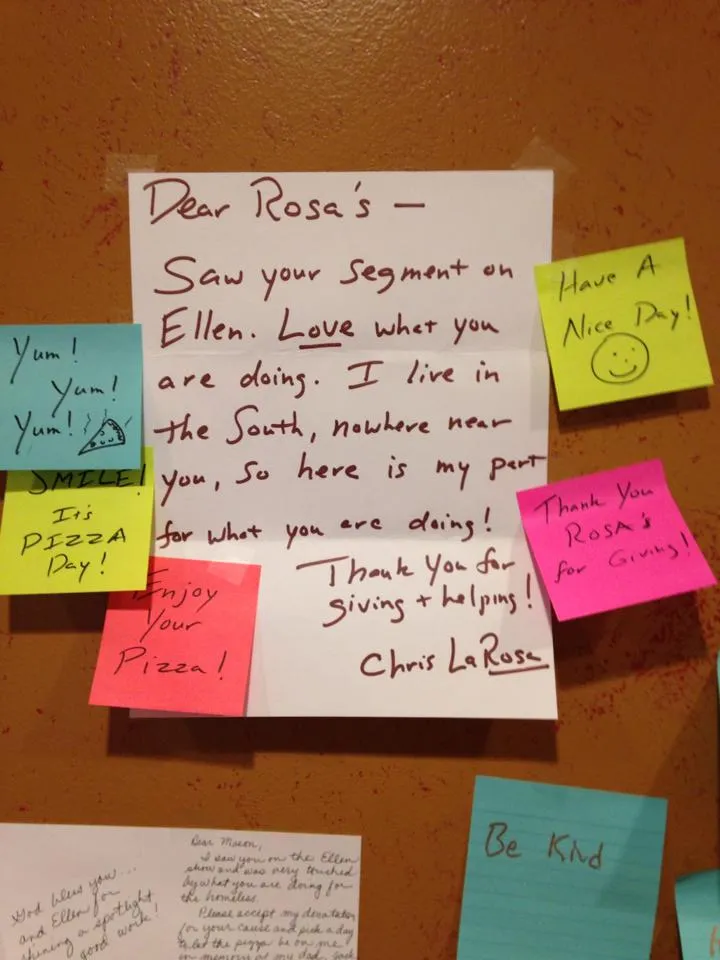 Have you seen a spike in business?
It's been huge. People from all over the country come here now to try the food and help out. It's been great for business, and it will really help the area's homeless over the long term.
What's been the most surprising thing you've learned through this experience?
We used to be open seven days a week, but I was getting burnt out so I closed the shop on Sundays (our slowest sales day). After that, we found ourselves giving away a ton of slices on Mondays. I asked a few homeless people and they said they hadn't eaten anything since Saturday. It blew my mind that could happen in America.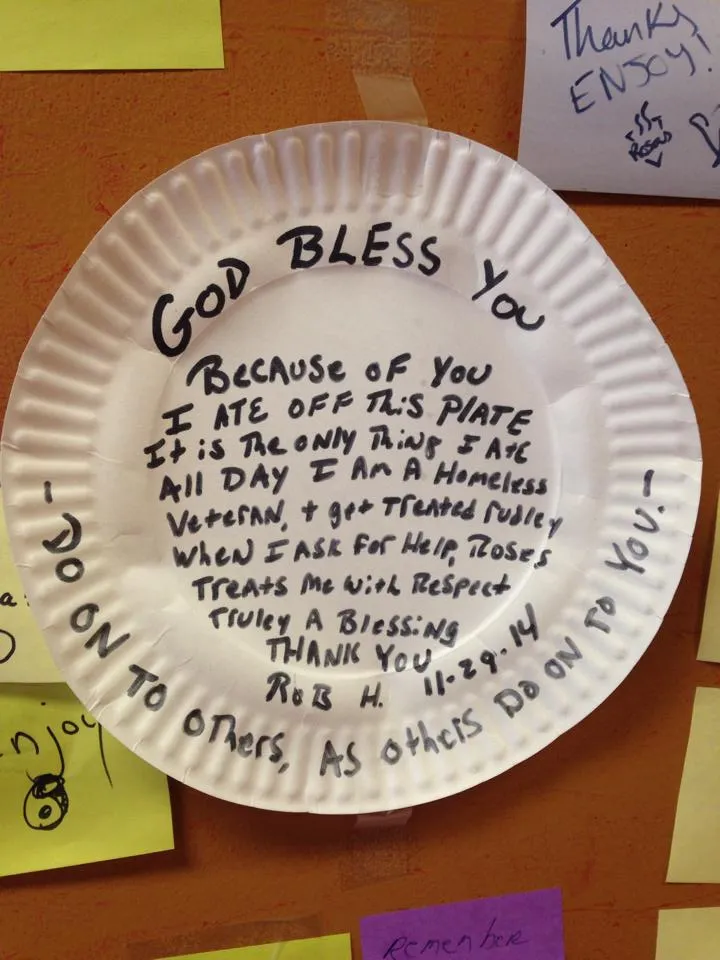 Do you think this could be a model for other local businesses to follow?
Absolutely. Even more expensive restaurants can build a stripped-down version of their basic menu for homeless people at an inexpensive price.
What do you think is the role of local businesses in giving back to the community?
I think that as long as a local business strives to be the best at what it does, it's bettering the community. We get a lot of press, but technically it's our customers who are really giving back to the community. They're just using our system.
*Photos courtesy of Rosa's Fresh Pizza