Table of contents
If you've been dragging your feet on setting up your e-commerce site, it's time to seize the day. It's now easier than ever to get started — and get started right. Not only can you now integrate your Square account with e-commerce platform Bigcommerce, but also we have their Managing Editor, Tracey Wallace, on tap for a series of e-commerce 101 guest blog posts. Last week, she walked us through tips for increasing sales on your e-commerce site. Today, she's tackling a crucial aspect of e-commerce marketing — social media.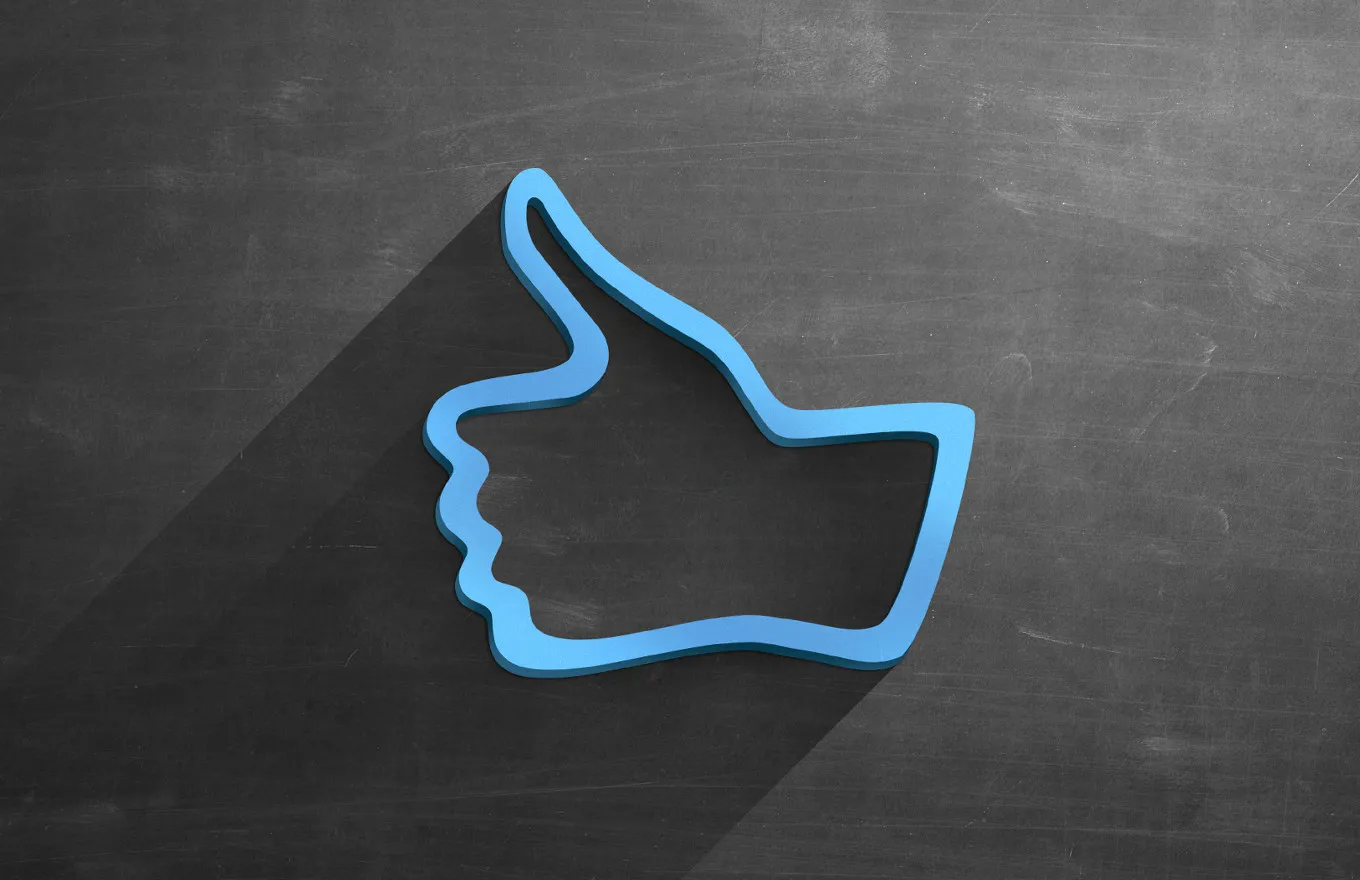 It can be hard as a startup e-commerce store to build yourself a loyal following. After all, Facebook algorithms hide brand pages from user feeds (unless those pages are as engaging as Red Bull's), and Twitter takes a lot of time to build a decent-size following (gaining a thousand followers in the first year is considered good). So how do you sidestep all of that? How do you build a social presence for your brand that will gain followers, attract potential new customers, and ultimately help to foster repeat customers and lifelong fans?
First of all, don't discredit social. That gut feeling telling you that social is just as important for a retail brand as it is a publisher is spot on. Let's take a look at the numbers:
Social Media Engagement Stats
60 percent of all e-commerce referrals in 2014 came from Facebook
20 percent of all e-commerce referrals in 2014 came from Polyvore
15 percent of all e-commerce referrals in 2014 came from Pinterest
50 percent of social media driven purchases happen within one week of the product being posted
30 percent of Twitter users begin tweeting about the holiday shopping season before October
Conversion rates by channel for those coming from social media referrals: Facebook (1.08 percent), Pinterest (.36 percent), Twitter (.22 percent), LinkedIn (.04 percent)
In all, after you create your Facebook, Twitter, and Pinterest pages (at the very least — you might want to explore other networks, too, based on what you're selling), here's how to start using your brand personality to build a following while still managing to grow your business.
Know the platform capabilities
Familiarize yourself with how the different platforms function. Below are a few tips to get you started:
Gauge brand awareness: The search bar at the top of your Facebook page isn't just for searching names, pages, groups, or events. You can also type in a few keywords to search for News Feed posts, both on desktop and mobile. This is a great way to see what people are talking about in your industry, and whether you come up in those discussions. If you don't, it's time to get in the conversation.
Edit photos directly in the Facebook mobile app: If you're looking for a quick photo fix on mobile, you can edit photos to some degree right in the Facebook app. Enhance the photo, apply a filter, or crop/rotate the photo. Once you've uploaded a photo, simply tap the photo once to show these options on the bottom of your screen.
Embed SlideShare presentations in your Tweets: When you embed a SlideShare presentation directly into a tweet, your followers can flip through the presentation without ever having to leave Twitter. You can use this to share product collections, blog posts, customer reviews, and more.
Pin your GIFs on Twitter so they autoplay: If you post a GIF on Twitter by adding it as you would a photo, it doesn't autoplay in your followers' Twitter feeds. But it does autoplay if you pin it to the top of your own Twitter feed. This is a great way to increase visibility for your products.
Advertise a bit
OK, let's be honest. It might take some advertising dollars to win over your target audience. And that's totally fine. Before you blow a huge budget on social media campaigns, though, be sure you follow these best practices.
Clarify your campaign's objective: Decide what makes this campaign a success. Some options include increased traffic, engagement, leads generated, or clicks. Each network's metric choices are slightly different, so be sure you're measuring the success both through the network and via your e-commerce site's sales, traffic, and other relevant areas that you expected to see a bump in due to a promoted post.
Choose the type of advertising you want: Your campaign's objective determines the type of ad you run. There are basically two types of ads. 1) An ad that gives the appearance of being "organic," for example, boosted posts on Facebook, sponsored posts on LinkedIn, or a promoted Tweet on Twitter. These have no tracking tokens. It is content that you've already shared with your followers and that shows up in their regular feeds.
2) An ad that is sent specifically to a targeted audience, i.e,. it does not appear on your business page or news feed. Examples of this include promoted posts on Facebook, promoted Tweets with tracking token, and direct sponsored content on LinkedIn.
Pick your audience: Each social network has a tab where you can use data to target a specific audience. Make sure you've got a clear definition of your ideal buyer persona before you start, including demographics, psychographics, interests, and more.
Set your budget: Know your spending limits for the campaign. Set a daily budget for the first week and a total monthly budget. The first few days are critical and monitoring ad performance is essential. If your ad doesn't generate enough clicks, the networks will begin fading it out of the prime ad times. Clicks are how these social networks make money, after all.
Design and create your ad: Each network has different requirements for the content of its ads — number of words, images, and sizes, etc. Prepare several different versions of your ads so you can perform A/B tests to see which is most effective. It takes some close monitoring and tweaking, but it's worth it to get the biggest bang for your buck.
Check your results: This is an essential step in understanding the process of paid social campaigns. You must examine the results. How? First, come back to your campaign objective: Did you get the results you wanted? If so, what was the ROI (return on investment)? Then, check all the ads you're running by network and by the type of ad. Which ones worked? Which ones didn't? You can get some key learnings from this data to determine the best place to spend your dollars going forward. Maybe you want to keep doing what you're doing or continue experimenting and try something different. Again, always measure everything you do.
Caution: Don't put all your eggs in the social advertising bucket. Make it one of many ways you're driving traffic and sales on your website. Social advertising doesn't work for every brand, every product, every audience, every time. And it rarely hits a homerun the first time out. Test, learn, and try again.
Take engagement tips from the bigger brands
Even if you're a smaller seller, it's worth taking a page from the playbooks of larger brands that have cultivated an impressive social presence. Look at companies like ModCloth, Converse, and Nike –– all of which are driving high engagement and loyalty via social. Here's their secret sauce:
ModCloth: ModCloth uses its products to showcase the company's personality and viewpoint. ModCloth's Instagram, for instance, showcases its products in a way that encourages purchases. The company's social team features some of the brand's favorite fashionistas, influencers, and customers by re-gramming follower photos. The feed is colorful, bright, and stylish, reinforcing the overall brand feel, experience, and personality. ModCloth's Twitter feed follows a similar strategy but with more of a focus on lifestyle, offering recipes, styling tips, and interesting reads. On Facebook, the company focuses more on the sales side of things, offering coupons and links to new products as they come in.
Converse: Converse's Twitter account is full of YouTube clips for bands the brand endorses, artsy short videos, and skater-chic style. Its Instagram is part product, part mosh pit, and part graffiti. In fact, the brand posts more photos of beat-up sneakers than any of its newer, just-produced products. Doing so helps to convey Converse's stance, in which the brand sees itself as part of its customers' lifestyle, rather than as an e-commerce company. Facebook is Converse's content distribution machine, on which it posts product videos, music clips, and photos from concerts. Currently, the brand is on a world-wide music tour titled Rubber Tracks Live with some of Converse's brand-endorsed artists. Indeed, Converse has established itself as a curator of a street-cool lifestyle in much the same way as Red Bull has become the lifestyle curator for action sports.
Nike: Nike cranks out tips, exercise plans, and helpful apps like nobody's business. The brand's key to social success lies partly in its strategic "divide and conquer" method. It has Nike-branded Facebook, Twitter, and Instagram accounts for every audience segment or persona you can think of, including women, men, running, basketball, football, snowboarding, tennis, futbol, baseball, and more. The company also has social accounts devoted solely to specific product lines, including its Air Force 1 sneakers or Hypervenom Cleats –– each of which have more than 2 million followers, by the way.
In all, familiarize yourself with the platform you'll be using to drive traffic and conversions to your site. Take tips from brands or startups that have broken out of the mold to see how you can increase engagement with colorful photos, a strong stance, or whatever other social media tactic is currently winning loyal followers. And, finally, be sure to advertise a bit to get people to your page, but don't spend all your money there.
Learn how to link up your Square account to BigCommerce