Table of contents
We're constantly releasing tools to help you start, run, and grow your business. In April, we launched a bunch of cool new features.
To make sure you're getting the most out of Square, here's a roundup of what's new.
Square Appointments mobile app: Customize client notifications
Our latest version of Square Appointments for iPhone features a newly refreshed interface. The update gives you more control of when and what you communicate, including the option to customize your messages to clients. Learn more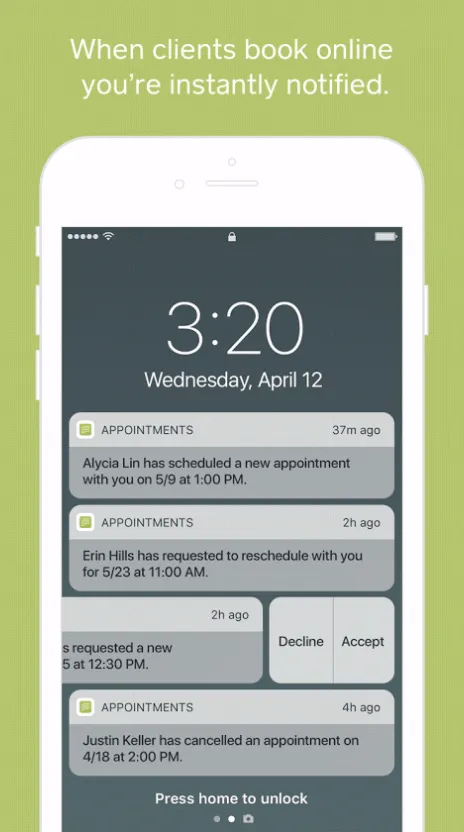 Square Invoices: Preview your invoices
With newly added invoice previews, you can make sure your invoices look exactly the way you want before you send them to clients. Get started with Square invoices.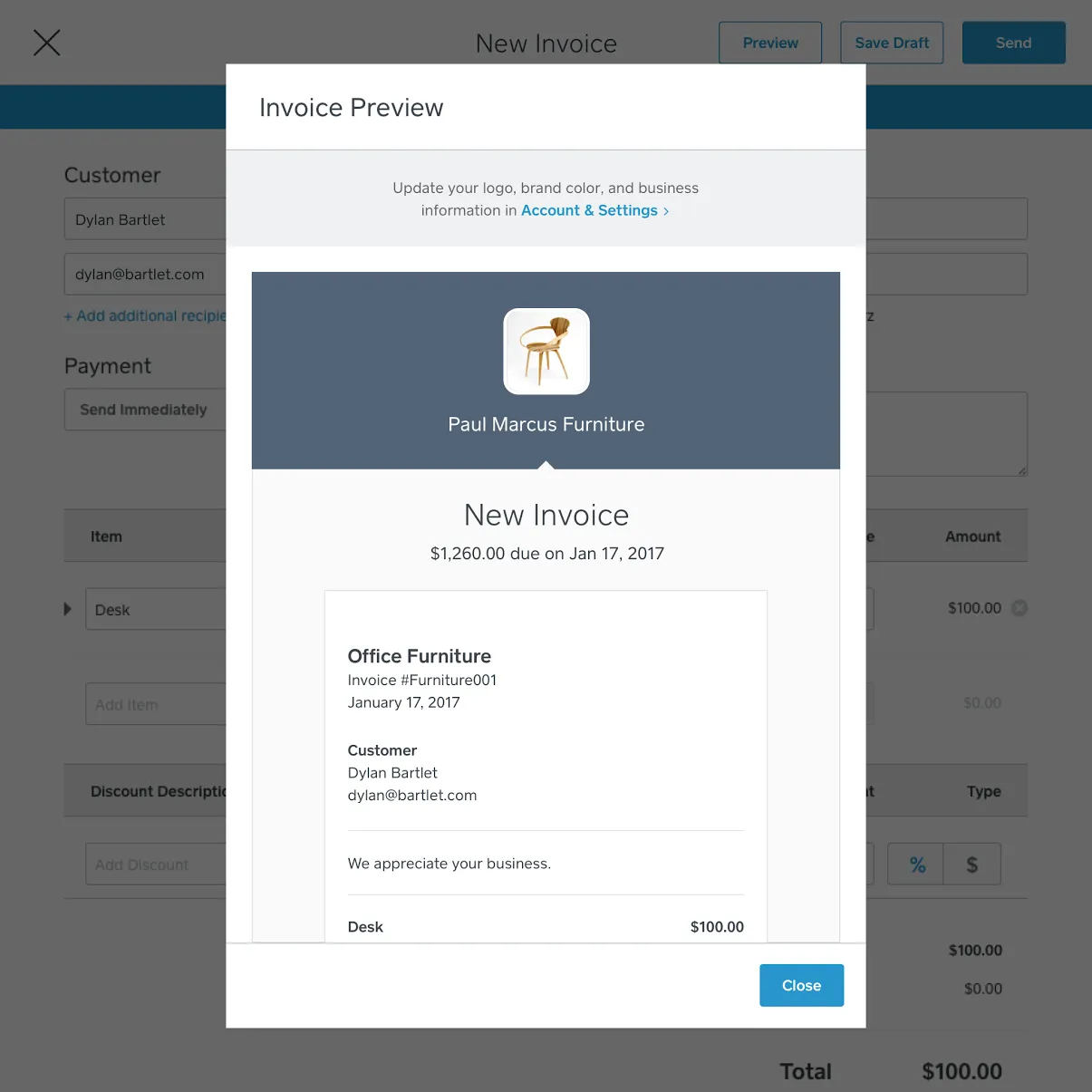 Square developer documentation site redesign
We launched a series of updates to our developer documentation site that make finding, reading, and using the content significantly easier. We updated the styling and added support for a response layout as well as a "like/dislike" voting widget.
Square for Retail: Inventory history is now live
Square for Retail now allows you to view your inventory's adjustment history down to the minute. You can find detailed information about the inventory event that created the adjustment, the item count affected by the event, or the employee who managed the adjustment.
To see inventory history, navigate to the Inventory Management tab on Dashboard and click the History tab in the top-right corner. The Adjustment column shows you the entire history of your items, and clicking into individual rows reveals more detailed information about the adjustment.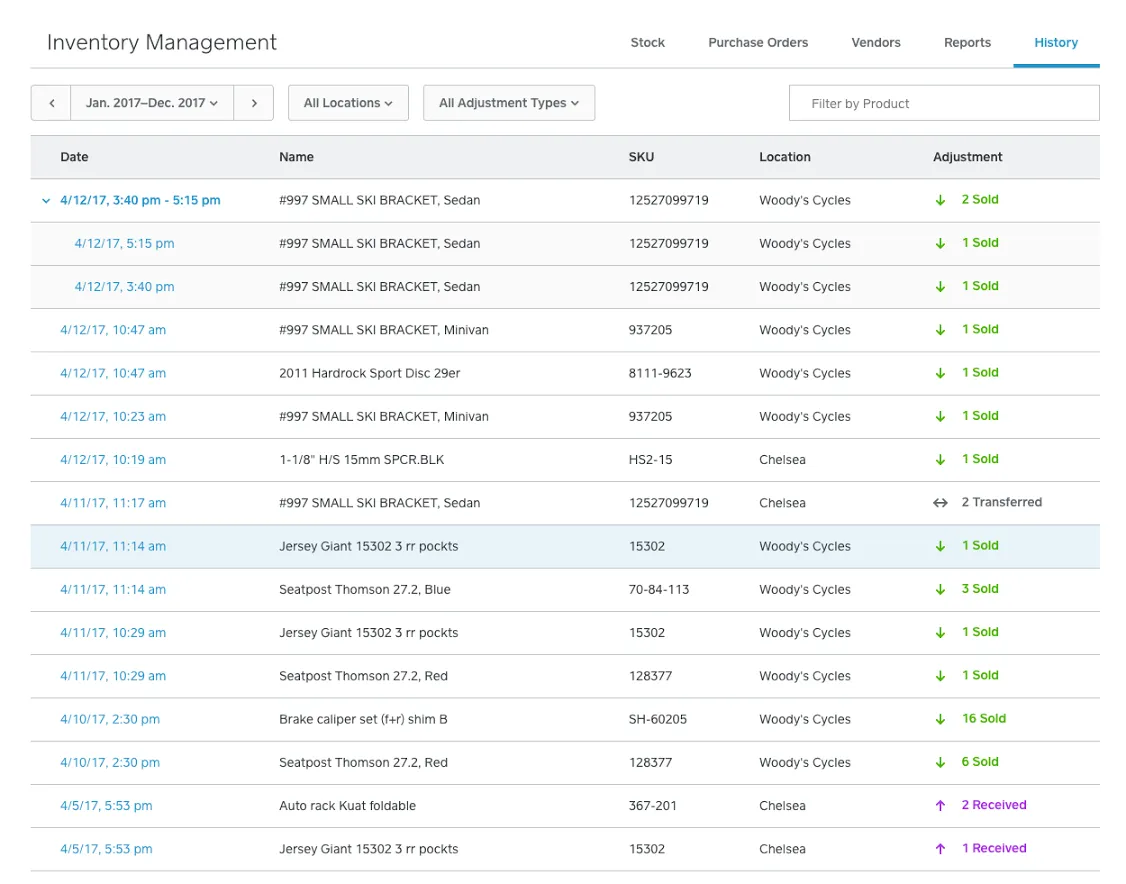 Note: Only sellers who use Square for Retail can view advanced inventory features. Learn more about Square for Retail.
Want to know what other features we've launched lately? Make sure you catch up on March's hottest features.