Square Invoices has become a vital tool for sellers to get paid fast and easily manage all of their business operations in one place. Since launch, we've continued to iterate and grow the product: We've expanded internationally to Canada, Japan, and Australia, while also releasing new features including multi-unit support, Register integration, Customer Directory integration, among many others.
We're excited Square has cumulatively processed over $2B in paid invoices since launch, with the number of sellers using the product more than doubling over the last year. Today we're releasing yet another important feature, Scheduled Invoices, giving our sellers greater flexibility over when they send their Invoices.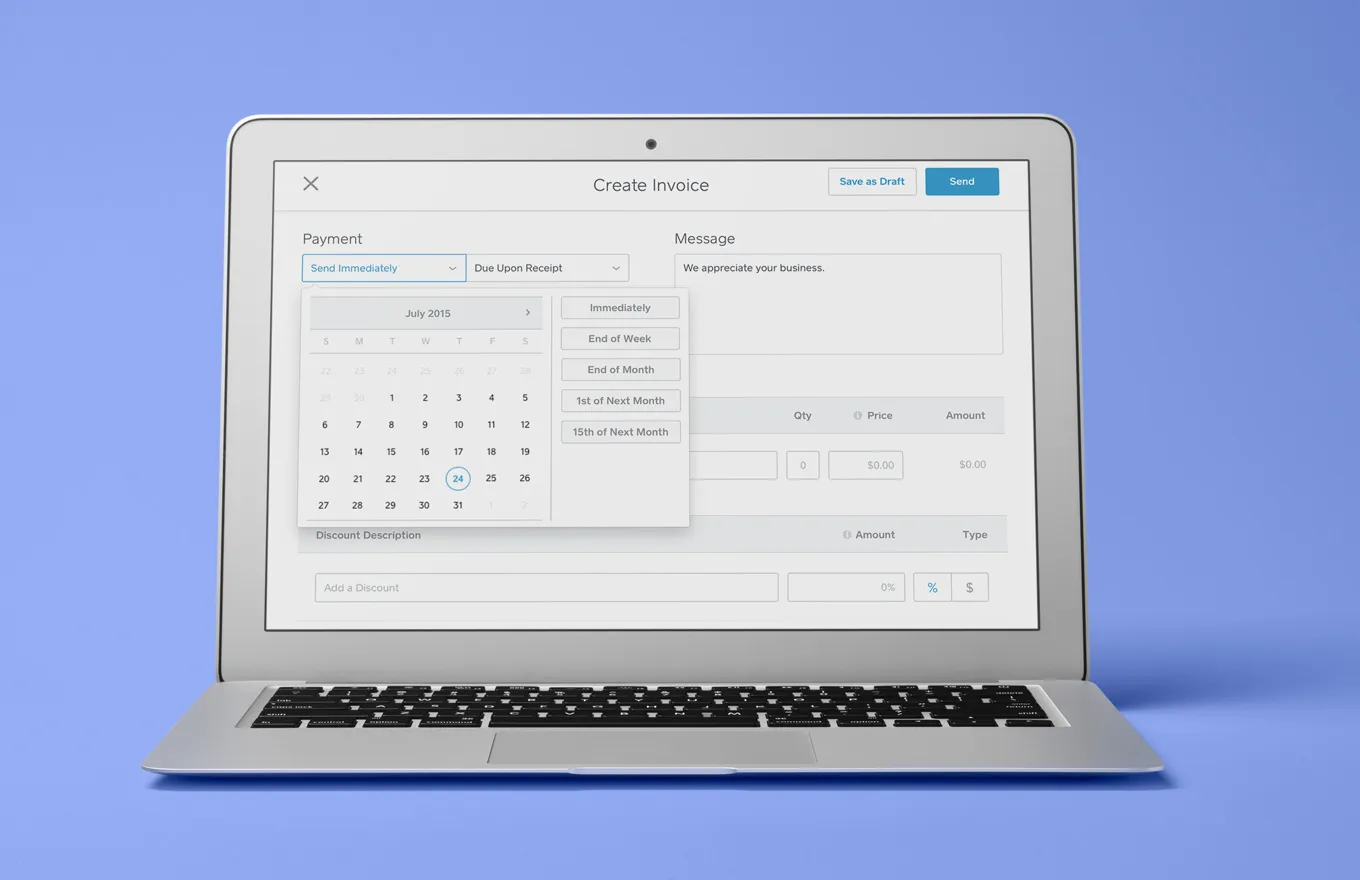 With Scheduled Invoices, Square sellers can now schedule all of their invoices at one time and control when they want their customers to receive them, creating flexibility so they can focus on running their day to day business. Sellers can now get paid even faster with unlimited, customizable invoices.
Here's a break-out of the types of businesses who commonly use Square Invoices: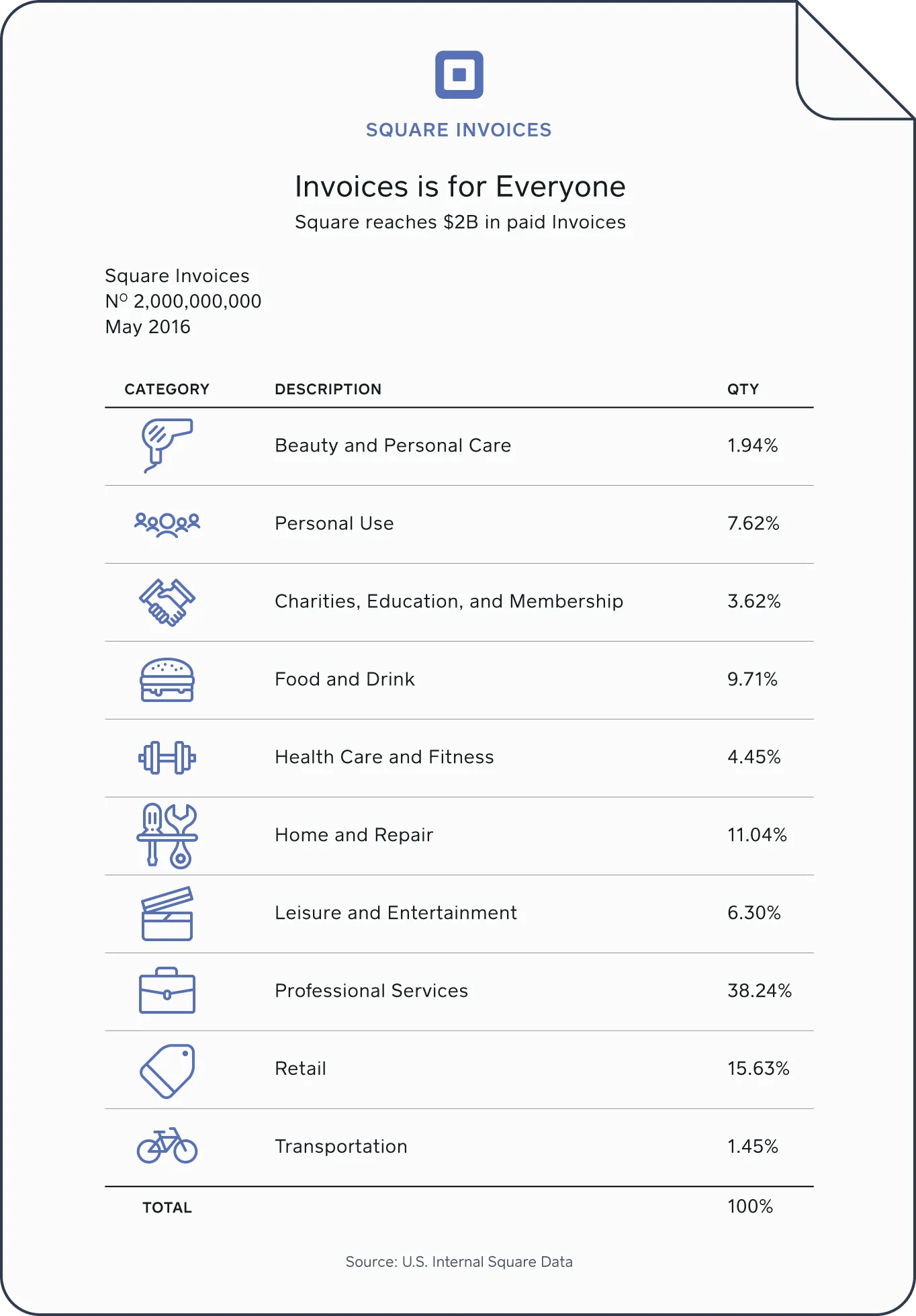 David Backhus, co-founder of Social Proper MKTG, a marketing agency in Pennsylvania that specializes in creating social media and marketing campaigns, is always on-the-go working with his clients. He uses Square Invoices and the new Scheduled Invoices feature so that he can prioritize delivering meaningful campaigns to his clients.
"We love the ability to schedule invoices for our clients, saving our team valuable time every month," David said. "Square's software is easy to use and the analytics on the provided dashboard is very helpful."
From Invoices and Appointments to affordable hardware, Square aims to help sellers successfully run every part of their business everyday. Click here to learn more about Square Invoices.