The Juicery operates 10 locations across New England, selling organic smoothies, fresh-squeezed juices, and wholesome snacks to hungry, health-conscious customers. Founded in 2008, the Juicery now boasts over 100 employees crafting made-to-order refreshments for dine-in and takeout, and the team continues to grow rapidly alongside customer demand.
The challenge
When COVID-19 hit, The Juicery needed to add online ordering, and quickly. But this was a tall task for the business specializing in made-to-order drinks across 10 locations. The Juicery needed a reliable, streamlined platform to replace phone orders with simple website ordering one that could scale sales and drive additional revenue with easy-to-send email marketing.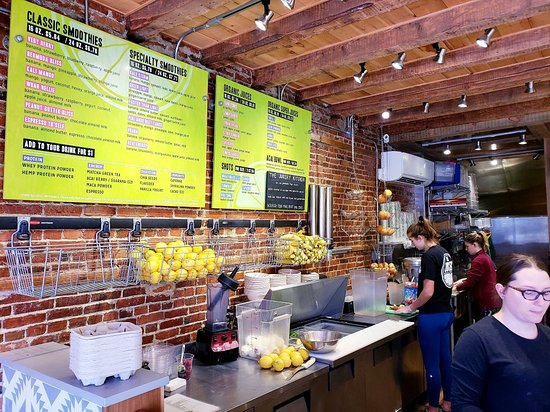 Streamlining orders through pickup and delivery options
The Juicery chose to enhance their Square POS by adding pickup and delivery ordering through Square Online. Every location is now streamlined to use the same POS system for on- and off-premise orders. As the business continues to grow and expand, adding a new location with Square takes no more than 15 minutes. 
Customers can tailor and place orders in under a minute online, and staff members have access to real-time reports about inventory and sales. With email marketing built into Square, The Juicery engages subscribers, grows customer loyalty, and drives revenue among lapsed and at-risk customers.
We plan to keep adding stores, and keep growing. It took us 15 minutes to onboard a new location at Boston University this year. You just can't outgrow Square. "

Mike McLean

→

operations manager at The Juicery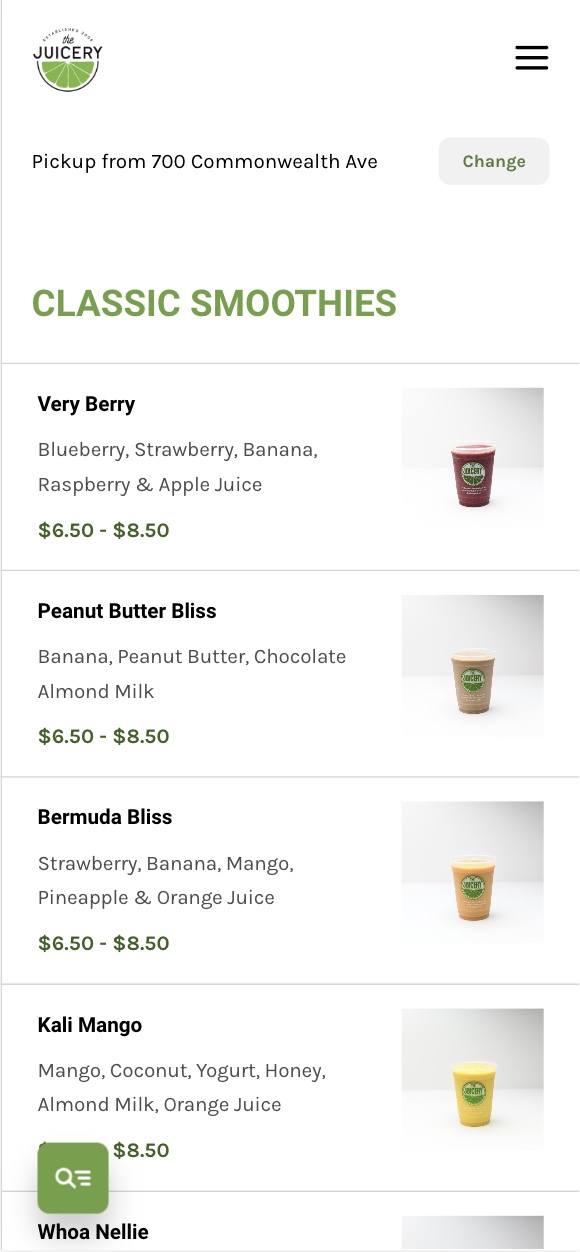 Growing through automation
Since adding online ordering, The Juicery has processed orders from more than 2 million customers. Square Online has helped them generate an increase in sales through marketing automation, checkout speed, and convenience. 
"Our phone lines and employees aren't tied up with phone-in orders," said Emma Ward, marketing manager at The Juicery. "I love that I don't have to use another service to import thousands of email addresses for email marketing. We're organically growing our list every minute. With the click of a button, I can reach all of our subscribers and get them to come back."
The Juicery's path to success
Using Square, The Juicery was able to quickly and easily scale takeout order processing across 10 locations in three states from one centralized platform. They used Square Email Marketing to re-engage over 63,000 email subscribers to come back with the click of a button, they have a 55% open rate, and a single email campaign has driven $3,500 in revenue.