Choc·O·Pain was compensated for their time [participation] by Square.
When Clémence Danko opened Choc·O·Pain in Hoboken, New Jersey, she wanted to recreate the bakeries she loved in her native France. Her idea to sell fresh baked bread and croissants made with the highest-quality ingredients caught on. Over the past decade the business has grown to five bakery cafés that offer fresh bread and pastries, along with hard-to-find French delicacies, artisanal chocolates, and candies.
The search for an all-in-one POS system
Choc·O·Pain needed a simple POS system. Danko began the business with an antiquated, inflexible POS system that was difficult to learn. Later she switched to a cloud-based solution, but it was so complicated it required an IT person to maintain the platform. As founder and CEO, she needed to balance cost and ease of use with the most capable system for her growing business — one that incorporated a website, online ordering, and inventory management.
Discovering an easy-to-use solution for everyone
The Square for Restaurants POS system — and later its online ordering — emerged as the most intuitive and comprehensive platform for Danko's needs, putting all the tools she needs in one place. Choc·O·Pain now manages everything from its website and inventory management to its loyalty program and gift cards all through Square. 
Implementing Square has made everyone's job easier, from the baristas who takes orders quickly with the tap of a button to the retail director who oversees all five cafés and updates inventory centrally. Even switching to Square was easy for Danko. Before, Danko used Weebly to manage her website. Since Square acquired Weebly, the switch was all the more seamless, allowing her to get started quickly with online orders. In addition, Danko has universal access to all locations no matter where she is. "We chose and stay with Square today because it's the easiest to use platform on the market, and their feature set and price stay competitive," she says.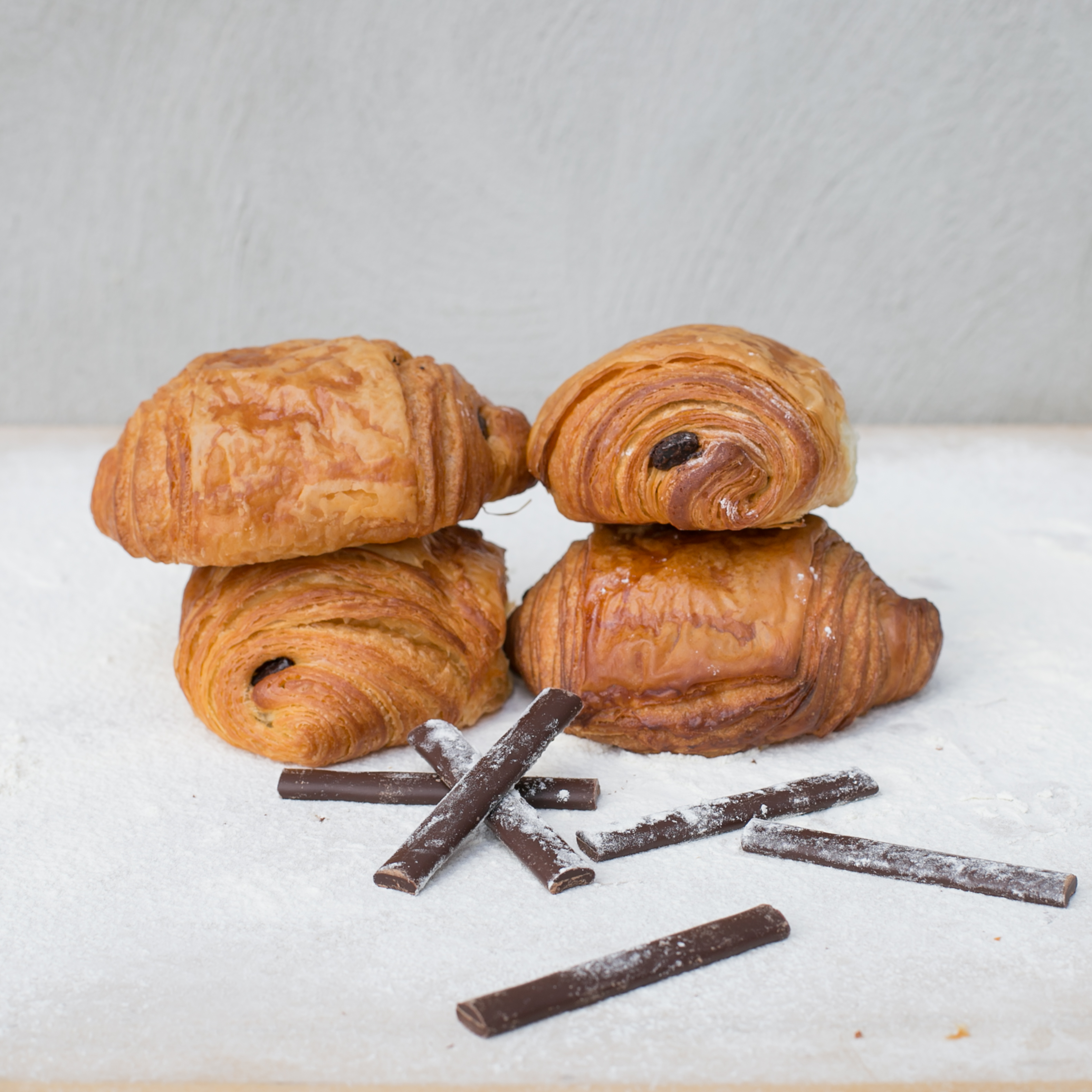 Seeing the difference with on-demand delivery
With delivery making up 45% of Choc·O·Pain's online orders, Square Online's on-demand delivery turned out to be an efficient, cost-effective solution for the cafés. A flat fee per order means that Choc·O·Pain saves on commissions, and since the service automatically assigns local couriers, they don't need to hire drivers or extra staff to manage delivery assignments.
The impact of an ecosystem
In the past year, over $3.6 million in Choc·O·Pain's revenue has flowed through Square, with dine-in, pickup, and delivery orders all managed by the Square ecosystem. The platform has also delivered on ease of use, allowing one or two staff members to run each location. But the biggest win has been online ordering.
Online ordering was a revolution for us. Our customers went from dine-in ordering only to now being able to place orders for pickup or local delivery from all five locations. We're able to sell our handmade breads, pastries, sandwiches, and more beyond our four walls."

Clémence Danko

→

Owner, Choc·O·Pain