If your business bank account balance regularly dips below your comfort level, you're not alone. Managing cash flow is one of the biggest challenges for a business — especially when you're just getting things off the ground.
But there are things you can do to make managing your small business cash flow a lot less stressful. Here are some tips:
Set up instant transfer.
Checking your account over and over again to see when a sale transferred? Get rid of that cycle by setting up instant transfer for your Square sales. With just a tap, the feature allows you to transfer funds from a sale within seconds of the transaction — 24 hours a day, seven days a week. So if you often have cash flow issues, this one's a no-brainer.
Stay on top of invoices.
An obvious point, but if you haven't sent an invoice, you won't get paid for it. So if you have stacks of invoices in the back office waiting to be sent, it's time to get more organized. Luckily, Square Invoices makes the process of invoicing and getting paid extremely easy. Right from your Dashboard, you can add items to an invoice, and then quickly email it out to your client. They can then pay you directly from the email — so the friction of attachments or printouts is no longer there. Square Invoices also helps you keep track of what's been paid and what's outstanding. You can filter invoices easily within your Dashboard, so you can quickly figure out who needs a nudge. Staying on top of your invoices will help immensely with managing your cash flow. Read more tips for getting paid quickly with Square Invoices.
Get a detailed picture of your expenses.
Every business needs to do some forecasting. So if you've been putting that off, it's time to get cracking. A business plan should include your plans for growth, yes, but also clearly outline your operating costs to give you a handle on your expenses both short and long term. What are your monthly costs for keeping the lights on? How much do you need to invest in inventory? Is there anything on the horizon you'll have to fork over more than usual for? If this all makes your head spin, it's probably a good idea to enlist a reputable accountant (read our guide on what to look for). You need to have a solid handle on your expenses to keep your cash flow in the green.
Template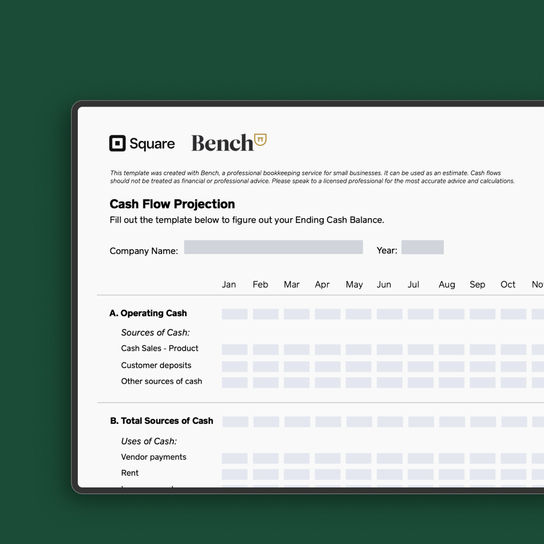 Cash Flow Management for Small Business Owners [Template]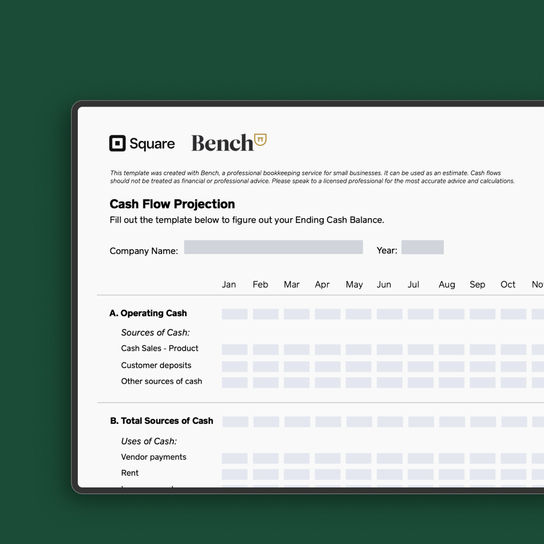 Seek financing.
Another route is seeking some financing. There are a number of ways to do this — friends or family, formal investors, or a traditional bank loan. If you sell with Square, we may extend you an offer to receive money through our small business financing program, Square Loans. You can read through the kinds of things we look for when deciding where to extend financing offers. If anything, some financing may help you stow away some reserve funds to tap into in case of an unexpected expense.
Do some marketing.
The "if you build it, they will come" mentality doesn't work so well — especially when you're in dire need of boosting sales quickly. The good news is that marketing doesn't have to cost an arm and a leg. Square has email marketing tools that you can use to quickly send email to your customer base to alert them of any sales or promotions, which are always a great way to get more customers through the door.
Cash flow issues are stressful. But we hope these tips can help you stay in the green.