Table of contents
This article is for educational purposes and does not constitute legal, financial, or tax advice. For specific advice applicable to your business, please contact a professional.
"I'm all about art that is very uplifting, provocative, sexy, colorful. Celebrating the fact that we are alive and we should be happy about it. It's very colorful, very queer, very contemporary, and very joyous. There's a lot of joy in the gallery. There's a lot to celebrate," said Greg Salvatori, owner of Greg Salvatori Gallery.
The contemporary art gallery is located on the tip of Cape Cod in Provincetown, Massachusetts, one of America's oldest continuous art colonies. Art is one of the predominant industries in this area, with tourists often coming seasonally to purchase art rather than the souvenirs they might have on another vacation. The gallery has expanded in the last few years from a small location to a multi-level location with 15 artists involved in the curation.  
"I support 15 different people so I basically produce most of their income for them. I can't take the risk of someone flaking later on," said Salvatori. He says sometimes customers walk in and see pieces they love but aren't exactly their style, so they'll commission art, requesting a new painting in the artist's style. Once the commission is agreed on, Salvatori jokes that he employs a "pay now, buy later" type of payment where the customer pays in full and comes to pick up the art piece once it's ready.
Connecting with younger customers
"This is a very established market. I bring in an audience that is younger. So most of my clientele is from early 20s to mid 50s. They're all tech-friendly," said Salvatori, adding that payment technologies like Tap to Pay on iPhone play a larger role in the sales than you might think. Having a simple and reliable payments processor helps to not spoil the moment when a customer is making a decision about a big purchase where they are hoping to treat themselves to something special — often in fine art, a lifetime purchase.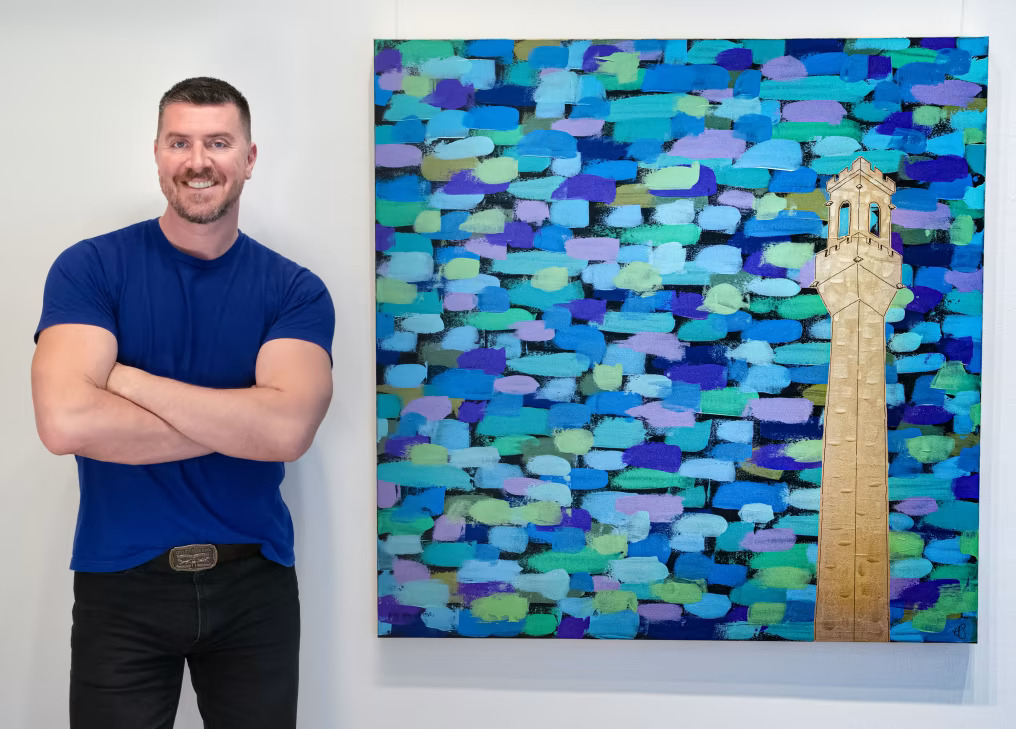 "While the money is the important part of your business, the interaction for someone buying a $25,000 art piece is supposed to be about the art. It's supposed to be about them and not about a POS (point of sale) that doesn't work," said Salvatori. "So I love the Tap to Pay and I loved it even before tap because it doesn't take the stage away from the interaction. It's about the customer's desire to buy themselves, or their loved ones, something special, and their mind can stay in that emotion instead of worrying about the credit card."
Planning for the future of commerce
Salvatori says he's seen trends already around new types of payments. International buyers, local buyers, even in-person buyers have expressed interest in a range of new payment methods. A demand he's met by offering a host of different options to meet them where they are most comfortable. With such a wide variety of buyers, he also offers crypto payments through MetaMask, a cryptocurrency wallet which has an implicit QR code in it that his customers scan and send so he can accept payments through commonly used cryptocurrencies like Bitcoin, Ethereum, Dogecoin, and Cardinal. "I'm very crypto friendly, you know, it's just another form of payment." said Salvatori. "It's always younger [clientele], like the 28 to 40 bracket." So far, crypto transactions have represented only a very small portion of his overall sales but he likes to experiment with payment methods his customers are interested in, evolving with their preferences. 
Investing in growing the business
Looking back, Salvatori considers marketing spend one of the most critical business decisions he made in growing the business. "I do spend a lot on promotion, without doubt. I'm bold when it comes to buying ads — I'm buying space in magazines and buying social media ads," said Salvatori. "I do believe that when it comes to marketing, measure the kind of return you get from an ad. You should invest as much as is your potential," said Salvatori. He has observed within the art industry that there is less risk being taken around marketing spend compared to others. Between his investments in marketing and the gallery's location, he feels these are the tools helping him connect with the right audience in the right places, both in person and online.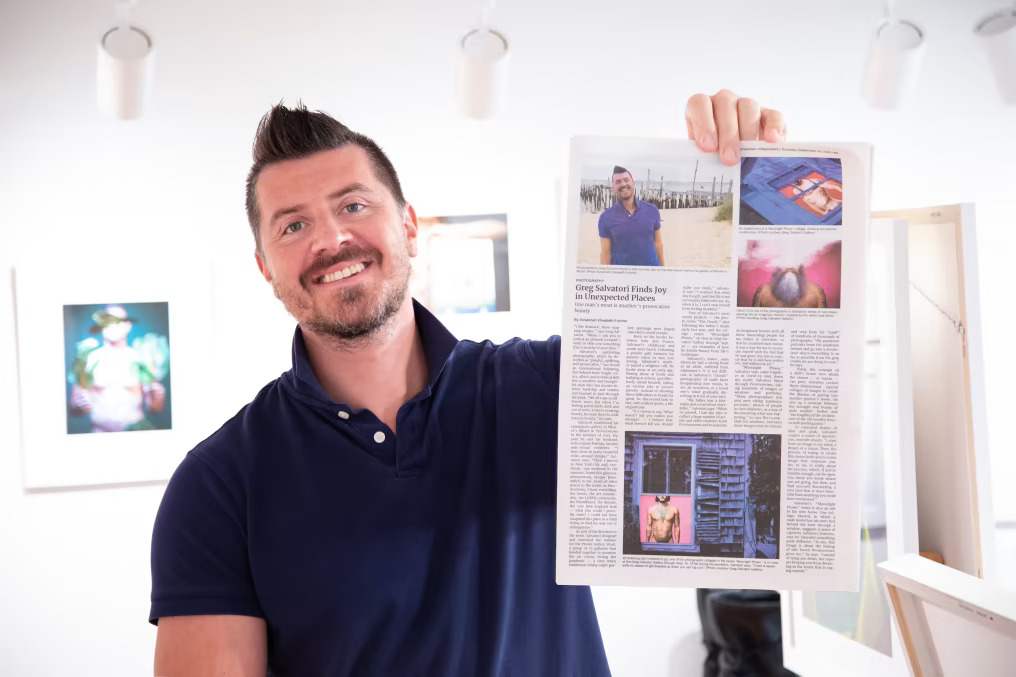 When it comes to the business as a whole, Salvatori says he thinks of the gallery and his general lifestyle together — while he himself is an artist and he needs to support 15 artists from around the world, he prioritizes decisions that are good for the business but also make himself and the artists happy. "It's about making people happy, making myself happy, and making the artists happy … and possibly making some money while we do that," said Salvatori. "For me it's like striking a good balance of finding joy and finding prosperity and kind of really tying them up together in every decision."