Table of contents
As 2014 comes to a close, we take a look back at some of the dominant trends from the last year in the exciting world of competitive coffee. Our guide is Jordan Michelman, co-owner and senior editor at Sprudge.com, the world's most popular coffee publication. He's been covering the competitive coffee circuit for years, and has the scoop on what stood out in 2014. Will your cafe be introducing any drinks like these in the coming year? Let us know on Twitter and we'll retweet.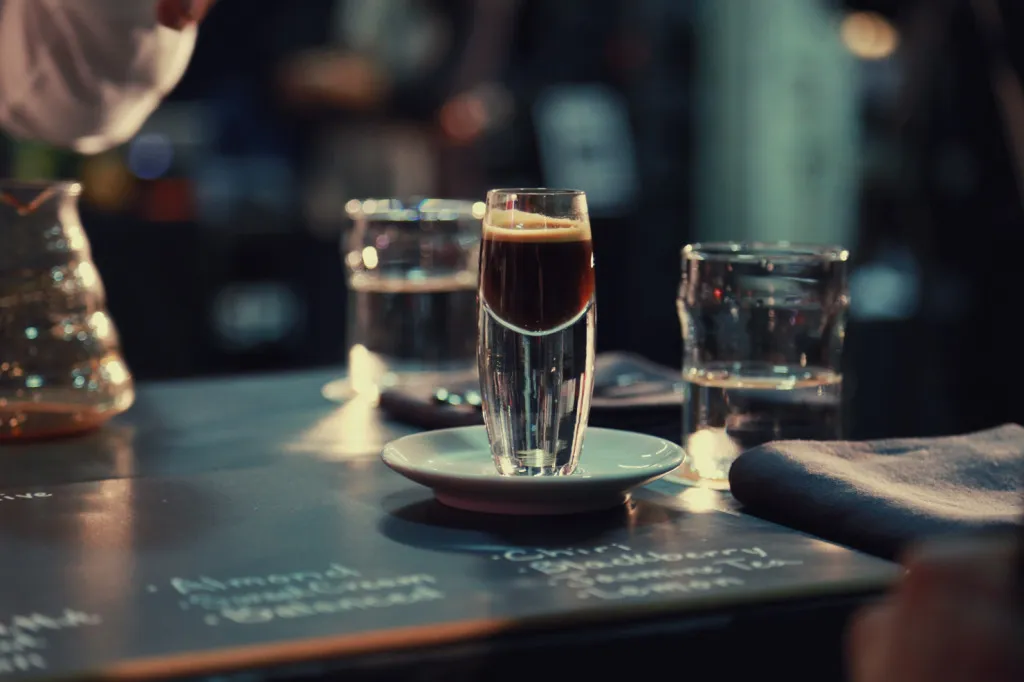 Minimalist signature drinks
Some years, signature drinks are a grand affair of caviars and bubbles and wood smoke, with stage sets that look more like a science experiment. But some of our favorite creations of the season trended away from excess, focusing on simple drinks inspired by classic cocktails. Take this signature drink (below) from competitor Hadassah Wilson of Square One Coffee in Philadelphia—a spin on the classic caipirinha combined caramel sauce, a bittersweet apple peel solution, ice, and Brazilian espresso. The result earned her a second place finish in her division and a trip to the 2015 US Barista Championship in Long Beach, California.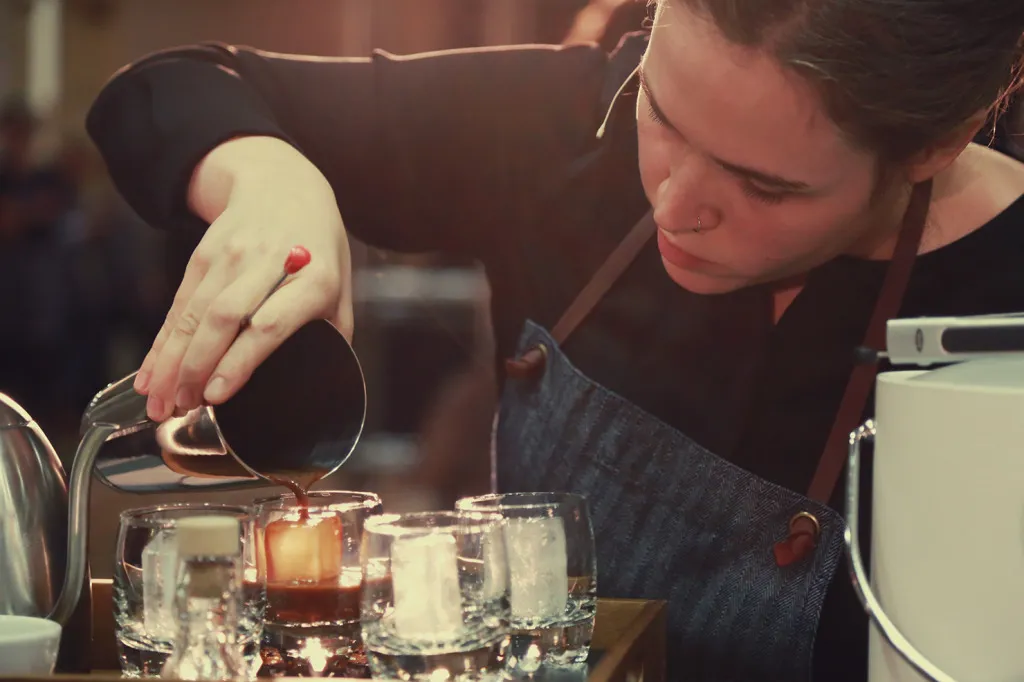 Molecular mixology
Perennial competition contender and MadCap Coffee co-owner Trevor Corlett's signature drink this year was a stunner, comprised of lemon juice, natural yeast soda, apple cider foam and Kenyan espresso, and garnished with a cardamom apple. Not your average riff on a Manhattan, this was more like something you'd find at a top cocktail lounge in London or Los Angeles.
Obscure coffee varieties
We've seen two competitors this year use the rare and obscure Villa Sarchi coffee variety, a dwarf bourbon mutation found only in the West Valley region of Costa Rica. Meanwhile in Hong Kong, national champion Kwun Ho Chan won using a prized micro-lot of Geisha variety coffee from Sweet Bloom Coffee Roasters in Arizona. As coffee processing experiments become more popular (check out this one from Olympia Coffee Roasting Company), it's likely we'll see more and more obscure coffee varieties on the competition stage next year.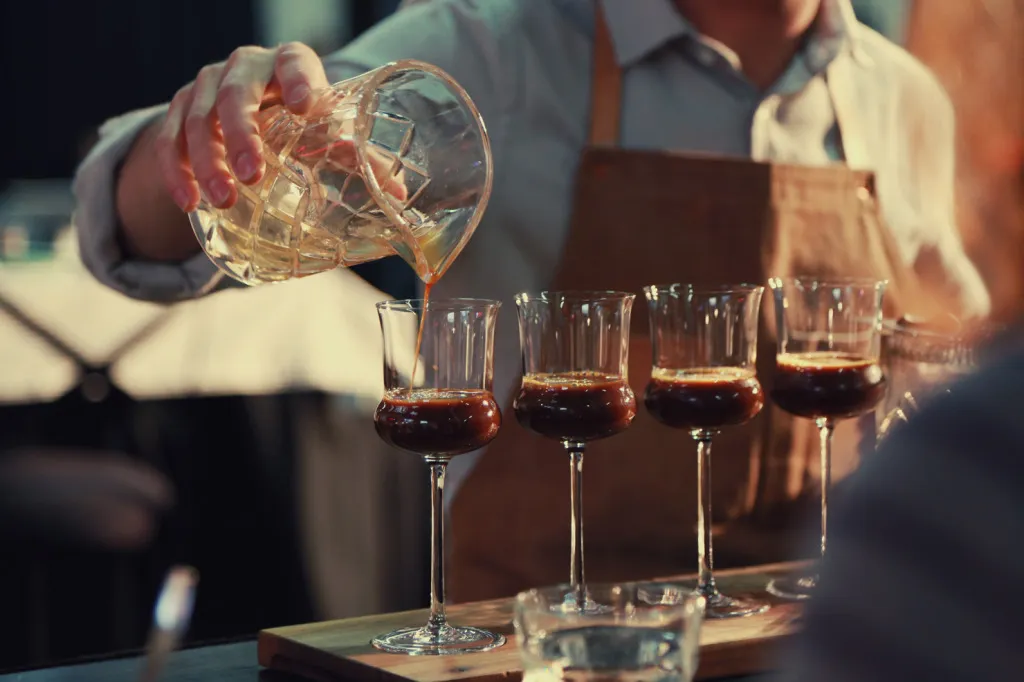 Competition-level drinks in the cafe
Long confined to the barista competition stage, many complex and delicious signature beverage are now finding their way into daily service at some of the world's best coffee bars. You can find drinks inspired by the competition experience at cafes like MadCap Coffee in Grand Rapids, Either / Or Cafe in Portland, Oregon, Everyman Espresso in Manhattan, Peregrine Espresso in Washington DC, Portola Coffee Lab in Orange County, and St. Ali in Melbourne.
Need more proof these drinks are moving the needle? Starbucks is serving competition-inspired creations—think espresso, water & orange-piloncillo syrup, coffee foam and demerara syrup—at their new Reserve Roastery & Tasting Room in Seattle.
Photos by Zachary Carlsen for Sprudge.com