Table of contents
A retail business buys products or services from a manufacturer or wholesaler and sells them to consumers. While that description is simple enough, in reality the industry is much bigger — it covers everything from food and clothing to home decor and more.
While the size of the retail industry and each of the relevant segments it encompasses presents a number of opportunities for aspiring retail business owners, it is also an extremely competitive sector — making any new business endeavour an exercise in risk.
But with some smart planning, you can start a retail business that stands out among the competition. Here's what you need to know about opening a retail business.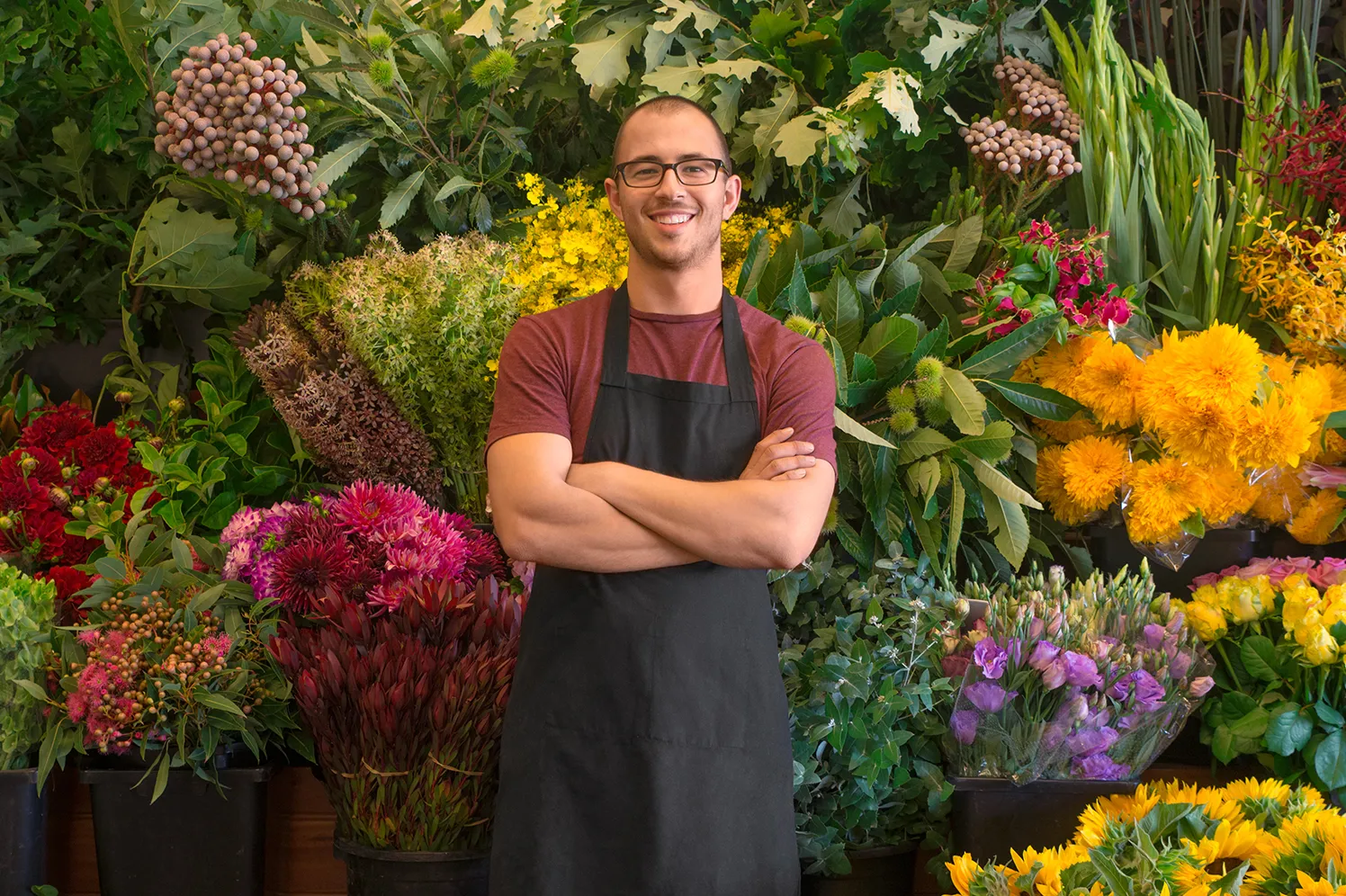 Retail Business Startup Costs
While having a catchy idea is great to generate some buzz, your retail store won't stand the test of time without sufficient funds. Creating a budget for your new business can seem overwhelming, but if you have an understanding of where the big costs are coming from it's much easier to tackle. Here are nine costs to be aware of when you open a retail business:
Location
When you're selling in person, the right location is extremely important when starting a new retail store. A good location means foot traffic and regular customers, and that optimal space can sometimes come at a hefty price tag. When you're assessing the startup cost of your retail space, think about the cost of a deposit as well as any money you may need to remodel, improve or renovate the space. If you are selling online, you'll want to consider the costs of producing and hosting your own retail website, too.
Rent
In addition to the up-front cost of your brick-and-mortar location, you need to consider the monthly rent of your shopfront. Rent is usually based upon the square footage of the space as well as the real estate value of the physical location. Places that have high foot traffic or are in popular retail areas are likely to see higher rents.
Utilities
Utility expenses are largely influenced by the cost of electricity and gas where you live and the size of your retail shopfront. The area's climate can also influence your electricity costs. Business owners should explore a range of utility providers and request a quote from a provider in order to determine the best possible rate for their area.
Insurance
It's crucial to invest in insurance coverage for your retail store. Common coverage includes business property, business income, business liability and business crime, and public or product liability insurance. If you employ staff, you may also need Worksafe insurance. Find out more information about insurance requirements from Business Victoria.
Inventory
When you think about your retail inventory costs, you should include the initial cost of your inventory as well as the holding cost (the cost of storing inventory). Once you have these initial costs for inventory, you can forecast the monthly inventory costs that affect your ongoing budget.
Merchandising equipment
Retailers have to think about the costs of the equipment that supplements their products, too. First, think about how you will display your products at your retail store. Some products require hangers and mannequins, while other products may require shelves and display cases. Next, think about labeling the price on the products. Do you need additional supplies for price tags?
Employee costs
To run a retail store effectively, you may need to hire staff to help you with the day-to-day operations. Aside from wages, salary and other benefits, you need to think about the cost of training, doing payroll and managing things like timecards (which you can do with employee management software).
Technology
To run your business efficiently, you'll need to invest in the proper technology and equipment from the get-go. When you first open a retail store, choose a robust retail point-of-sale system with integrated technologies that includes everything from location management to payments. You might also invest in a security system to keep products safe from theft, shoplifting or other retail-related crimes.
Marketing
New business owners often overlook marketing costs when they are putting together a budget for opening a business. But it's important to be prepared to spend — even with a modest budget — in order to announce your business and generate some new customers. Some costs to consider include the design of your logo, business cards and website, in addition to any initial promotional campaigns you might run to build your brand. You need to create a marketing strategy that best fits with your growth model to suss out what those initial campaigns look like and how much they might cost. A guerrilla marketing strategy — something low-cost and tactical — might be something to consider if you're hesitant to invest a lot in the beginning.
Funding Your Retail Business
After computing the startup costs for your boutique or retail space, you should create a business plan to finance your business. There are various new-business financing methods to explore when you are determining how to fund your retail store. Here are four things to think about when considering a loan offer:
Total payback amount
Speed and convenience of application and funding
Ease of repayment
Reputation and dependability of the lender
 
Some owners worry about getting a business loan for their retail store, which is completely normal. To make sure you are applying for the right loan, make sure you understand the different types of business loans available to you. It's also essential to keep your paperwork organised throughout the loan process.
It's important to know about the types of grants or funding available to retail business owners. Activities such as research, development, trade, innovation or employment may qualify you for a grant or assistance. There is also other assistance available for businesses in the form of networking, mentoring, training and education, disaster relief and much more.
Business Registration and Licenses
When you're first starting your retail business, it's important to find out what registrations and licenses may apply.
When you first register your business or company, you need to decide on the business structure (i.e., sole trader, partnership, company). Remember that registering your business name does not give you legal protection on your trademark — you'll need to register that separately as your intellectual property.
Make sure you're aware of your obligations, to both the Australian Taxation Office (ATO) and local, state and federal governments. Registering your business with the ATO is required, and is a way of telling the Australian Government that your business exists and has particular tax obligations or entitlements.
The legal and tax considerations of these decisions can be confusing. Consider consulting a solicitor or tax advisor to address your specific needs so you know what the decisions concerning your business structure may mean for your finances.
And if you're struggling with the new jargon that comes with a new industry, check out our retail dictionary.
Finding a Retail Location
As we've already said, your physical location can affect the success of your business. Because it is so important, finding a retail location for your store can be time consuming. Asking yourself these questions can simplify the process: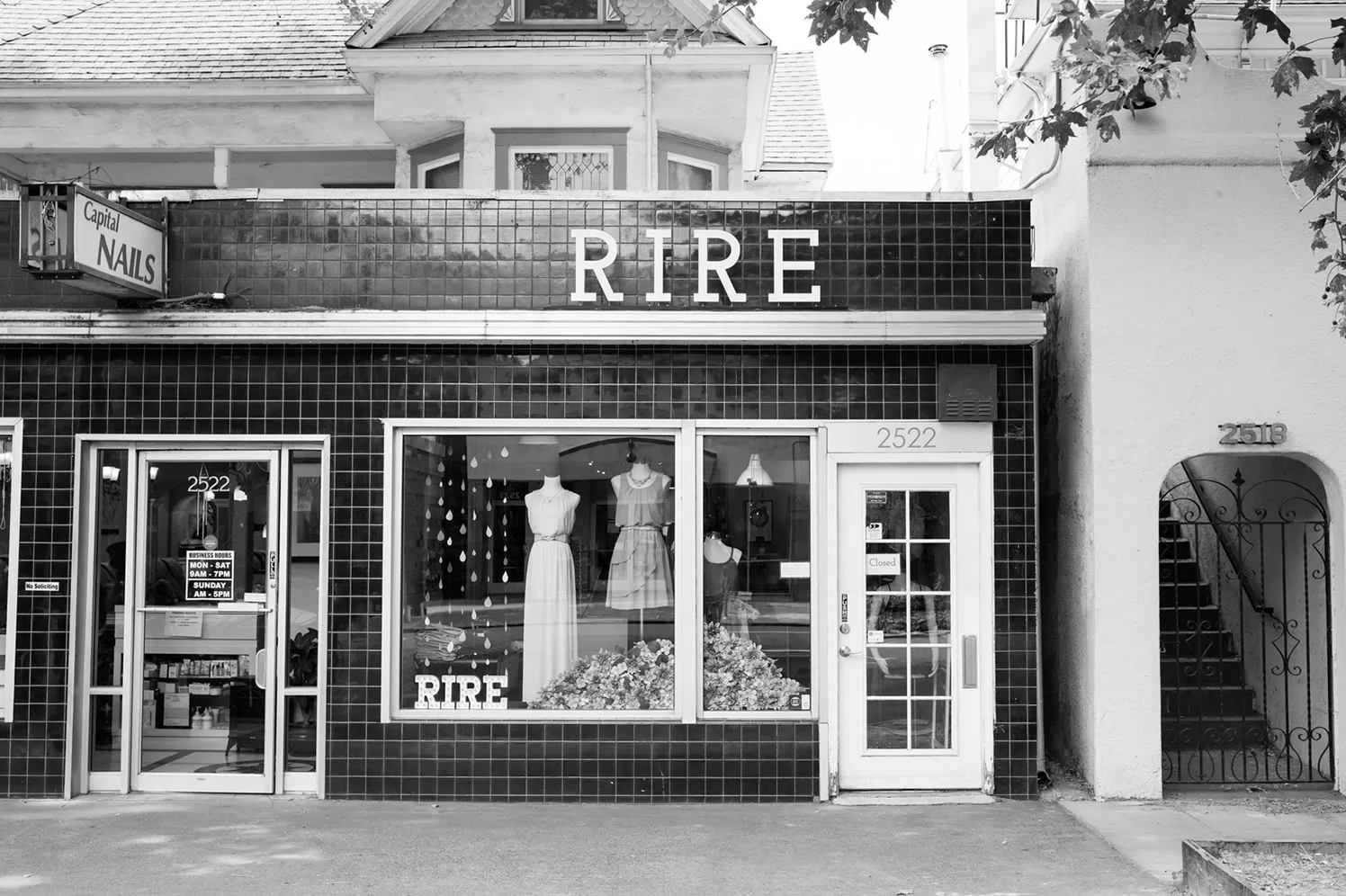 Do you need a brick-and-mortar location?
Brick-and-mortar shops are absolutely necessary in some industries, but e-commerce is growing substantially. Retail businesses can go about this in a few different ways. Some owners consult with large e-commerce retailers — like Etsy or Amazon — that sell their products on their platform. Others start an online boutique and host it on their own website in order to service their online customers.
Where will your customers find you?
Think about the area where your target customers reside. Do they live in a specific neighbourhood or shop in selective places? If so, narrow your search to these places.
You may want to think about other businesses your customers enjoy and narrow your search down to these locations as well. For example, if your target market is similar to that of high-end restaurants', look at areas with swanky dining establishments.
Who is your competition in that location?
Of course, once you've narrowed down an area you should do some research on the competition. Are there are a lot of competitive stores close by? If so, you have to determine whether you think that will help or hurt your business. Some basic competitor analysis tactics can help you analyse the impact local competition may have on your business.
How much space do you need?
Once you have your desired location mapped out, you have to select a space. The square footage has a direct impact on the overall costs of your retail business, so think about how much room you actually need. When determining space, think about:
Merchandise display areas
Dressing rooms
Inventory storage
Back-office space
Selecting and Managing Retail Suppliers
The suppliers and vendors you choose to work with affect everything from product quality to how efficiently your products actually get to your store. This makes supplier selection and management critically important to the growth of your business.
Of course, there's a surplus of vendors in every industry, which means that supplier selection can be a challenging process. You have to consider the quality of products a vendor provides as well as the costs and vendor reputation. Remember, this affects how your customers perceive your brand and your bottom line.
Here are three ways you can narrow down your options and select the best suppliers for your business:
Establish a supplier budget that encompasses wholesale prices for your products as well as shipping and delivery costs.
 
Request product samples from each vendor. You can compare product quality firsthand instead of trying to determine it from pictures.
 
Research vendors' reputations. Product quality is only one part of the supplier equation; you need supply partners who are reliable. So make sure to ask lots of questions about their purchasing and delivery process, and potentially identify other businesses they have worked with that can provide a reference.
 
Remember to remain flexible in your vendor selection process. While exclusive vendor relationships sound great, solely relying on one or two suppliers can put you at risk.
When you draft up a contract with your selected vendor, make sure you seek legal advice.
Once you have gone through the selection process, there are various best practices you can implement right when you start your retail business:
Set expectations with vendors from the beginning. Make sure your vendors understand your business and their specific role in it.
 
Communicate your inventory needs. Supplier management is one way you can manage your retail inventory and drive down the costs of your business
 
Define performance metrics. Come up with a metric that is easy to measure, and meet with your vendor on a consistent basis for evaluation.
 
If something goes wrong, address it with your supplier immediately. Letting small issues go unspoken can build up into bigger problems down the line.
Taking Payments at Your Retail Store
Many new retail business owners don't think about the point of sale and accepting payments until they're ready to open the doors to their business. In fact, accepting payments is critical to ensuring you have cash to reinvest for growth.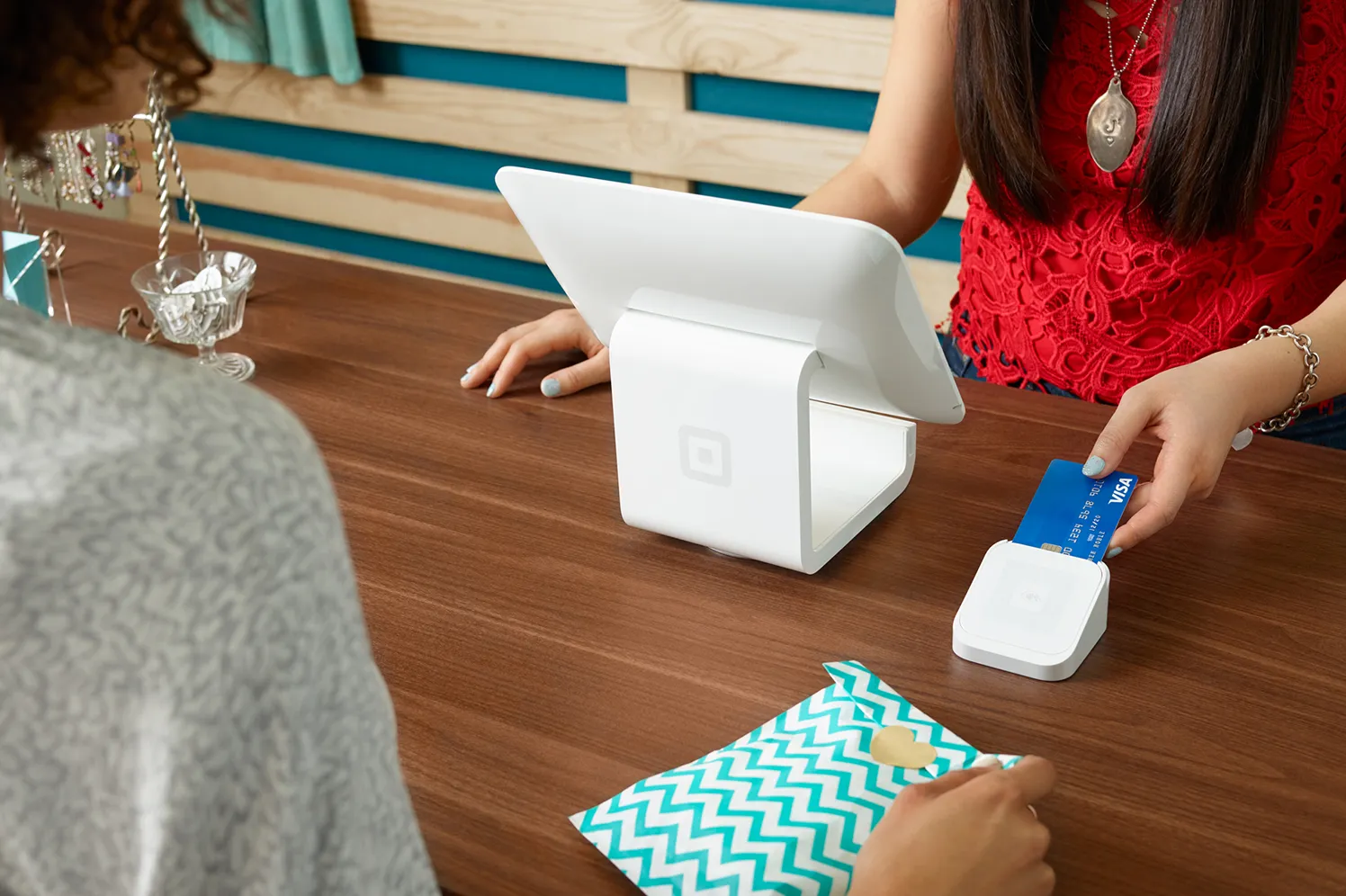 Accepting payments is a core function of your business, so reliable and affordable technology that effortlessly manages transactions is important. When assessing different payment processing options, make sure your payments system can:
Accept and track every form of payment, whether it's cash, credit or debit cards (Visa, Mastercard, JCB, eftpos and Amex), or mobile wallets like Apple Pay or Android Pay.
 
Help your business be mobile, whether it's selling at a pop-up or getting staff out from behind the counter.
 
Quickly and securely process payments to minimise checkout times.
 
Deposit money into your bank account quickly.
 
Successful businesses integrate their payments processor with a point-of-sale system to more efficiently run their day-to-day operations. A retail point of sale can be extremely beneficial for your store and could actually give you the tools to help you grow your business. Consider looking for systems with features that can help you run operations in a more effective manner.
Reporting analytics that can track cost of goods sold and help with forecasting
 
Powerful inventory management software with built-in alerts to notify you when inventory levels are running low for popular items
 
Multilocation retail management that can give you access to information across all your stores and help you better manage multiple business locations
 
Customer management software that enables you to record VIP details, save email and contact details, and group customers with similar traits and profiles
A Retail Success Story
Nathan Smith and Jason Chongue, cofounders and directors of Melbourne's The Plant Society, decided to turn their hobby — sourcing and styling plants — into a retail business. Unsure of the demand for their unique greenery, they started out selling at markets and small pop-up events, using Square to take payments on the go. Twelve months later, their retail business has opened a permanent shopfront in Collingwood, Melbourne.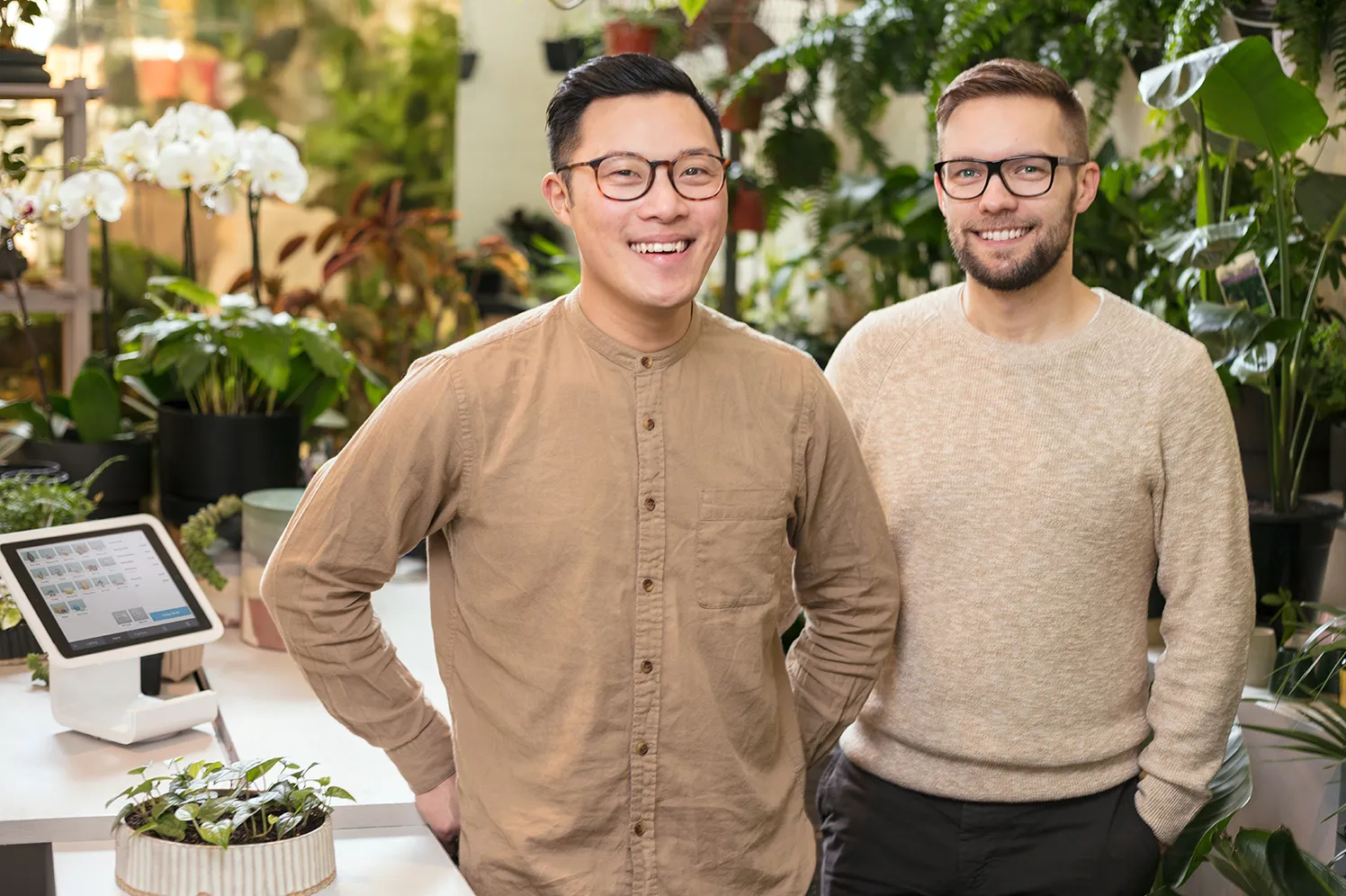 Describe a typical day working at The Plant Society.
Our typical day begins at 6 a.m. Mornings are used to source plants, answer email and prepare the team and ourselves for the busy day ahead. As our days are heavily intertwined with retail, maintenance and styling, it's important to have everything behind the scenes seamlessly organised. We believe it's vital to build relationships with the plants we care for and the people who grow and nurture them, so the customers' experience is our main focus.
What digital tools have you adopted to help you grow the business?
As our products are highly visual, we put the highest attention into capturing them at their best, so Instagram and online content have played a very important role in helping us establish our brand. When we started out, we were running a range of roaming "plant social" events, so we needed business tools that were portable, simple and cost efficient. We also wanted to avoid any ongoing or monthly fees, as we were unsure of our long-term growth. That's when we started using Square for payments and for managing our employees.
It is the easiest solution for us because our events and services mean that our team members regularly move around Melbourne on a day-to-day basis. They're taking payments on the go, at our plant shop, at markets and onsite with our clients.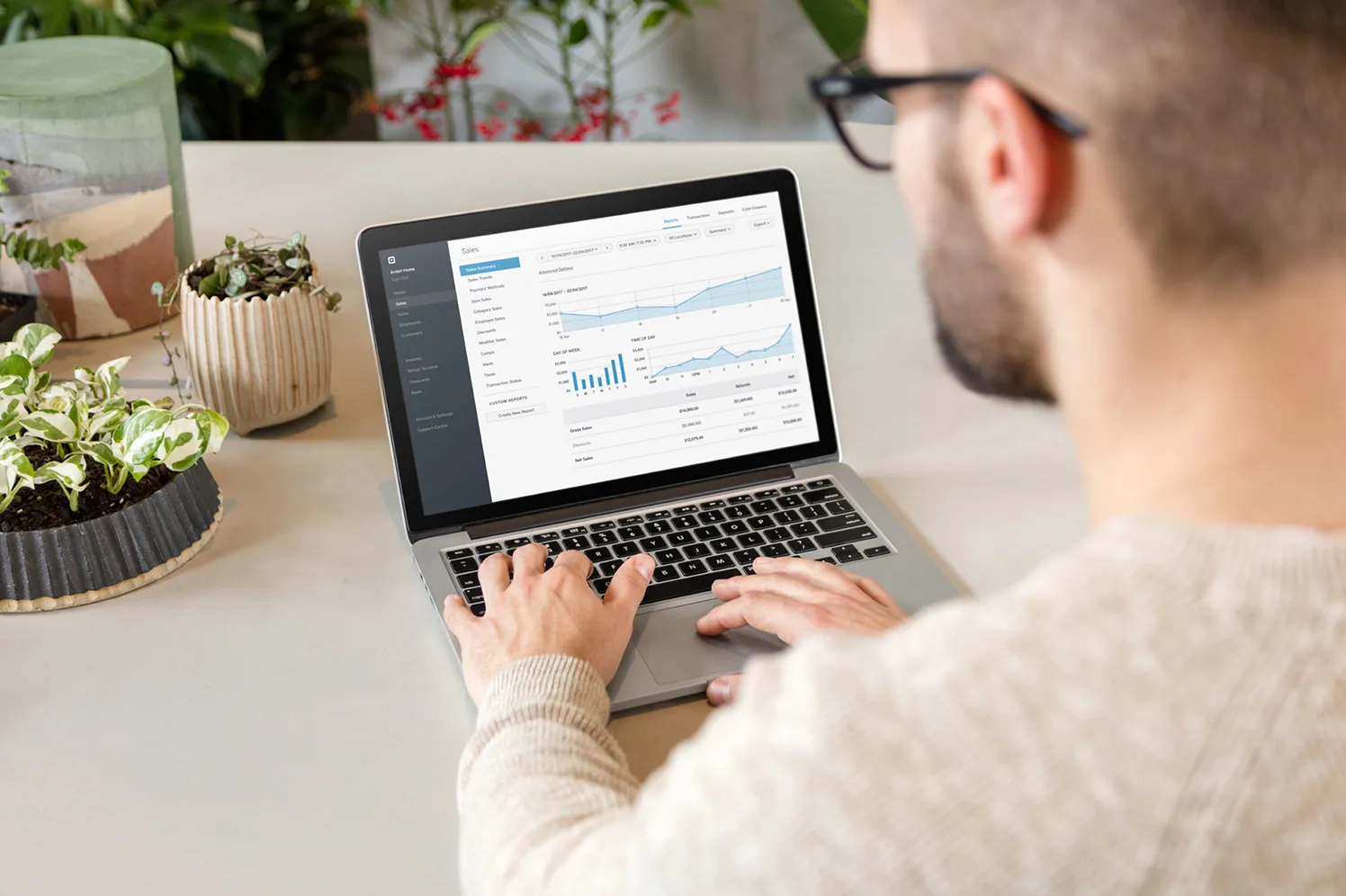 The Plant Society has grown from selling at mobile markets to a fully fledged retail store. Have your business needs changed as you've grown, and how are you using technology to help out?
Yes, definitely. At the beginning we were just looking for cost-effective ways to do the basics — promote our brand and take payments. Now that we have a permanent retail space, plus our extra customer services, we've needed different tools to service that growth.
Square Stand is a stylish point-of-sale and payments system for our countertop, but it also allows us to use powerful features like employee management, sales reporting and integration with our accounting software.