What does a coffee house, 1000 indoor plants, a pilates studio, co-working space, markets and live music all have in common? Summertown Studio. A light-filled ex-mechanic's shed, now creative warehouse full to the brim with creative niceness. So what does it take to combine almost all of our favourite things into one powerhouse of a business venture? We spoke to co-founders Sarah and Sharni to find out. Read the full conversation below.
SQ: Firstly, tell us about Summertown Studio, what is it and how did it start?
S&S: Summertown Studio is a big creative warehouse, filled with locally made goods, a coffee bar, co-working space, pilates studio and a beautiful space for live music, markets and creative workshops. We also have some full time tenants that rent out our private studios and are a big part of our family. It's a big collaboration of all the people and the things that we love!
We were working together, running beautiful little backyard music shows around SA when we realised we had a lot in common, and our future pipe dreams just happened to be very similar. We both wanted to open our own little brick and mortar space, to bring together all of our favourite things – events, coffee, wine, local products and local products. So, we started hunting around for suitable properties and completely fell in love with this big white warehouse in Somerton Park – an old mechanic's shed with endless possibilities.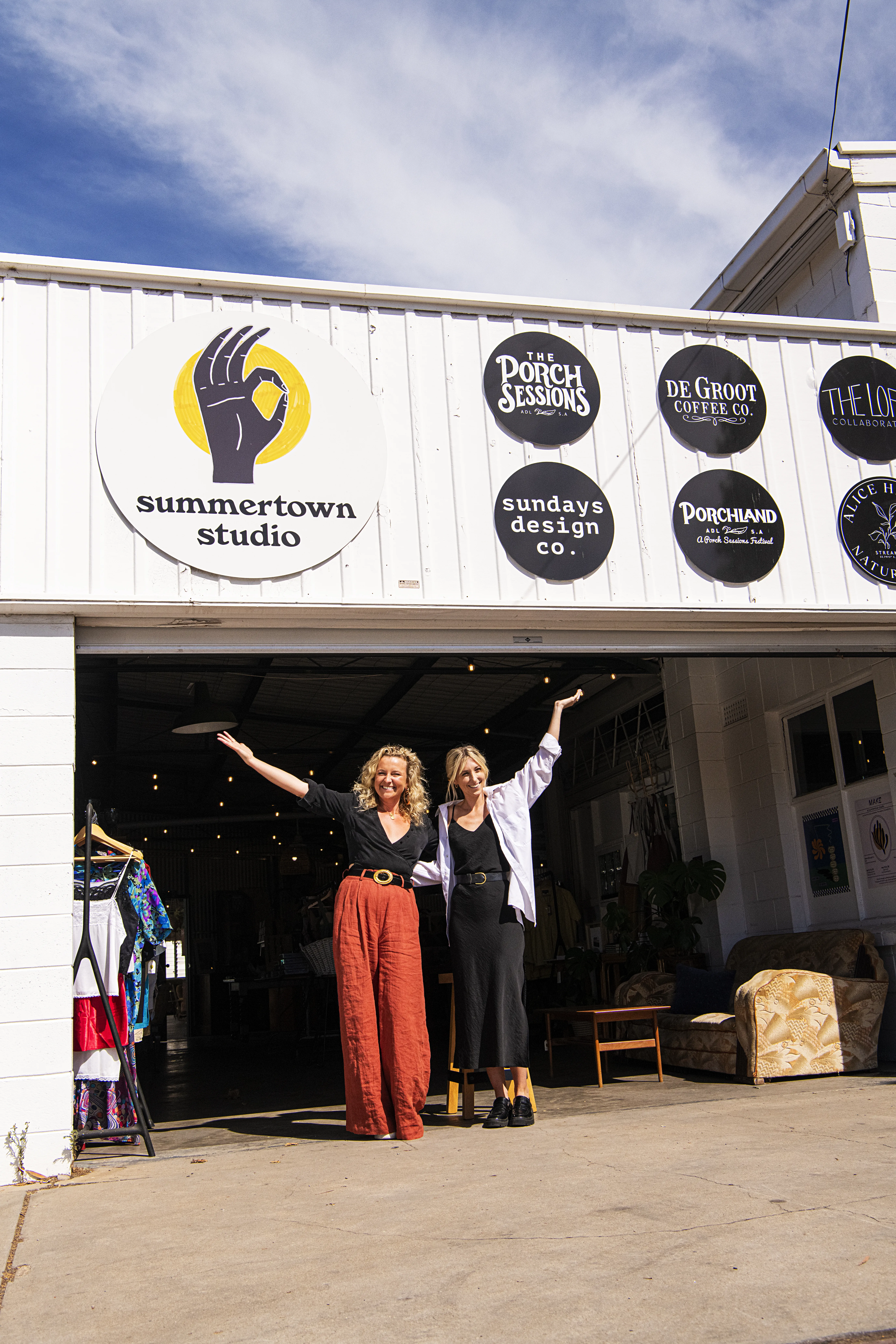 SQ: What was it about the space that made you go "this place is it"?
S&S: As soon as we walked in, we could envision what every single corner would one day look like. Being an old mechanic's shed we had to look past all the grime and dirt, but we both knew straight away that this was it. Filled with natural light, lots of sectioned off smaller spaces to house different concepts, the pergola area was just perfect for events, and the timber floor loft upstairs really sealed the deal. We spent seven weeks straight day and night (with the help of our amazing friends and family) cleaning, painting, fixing and setting it all up.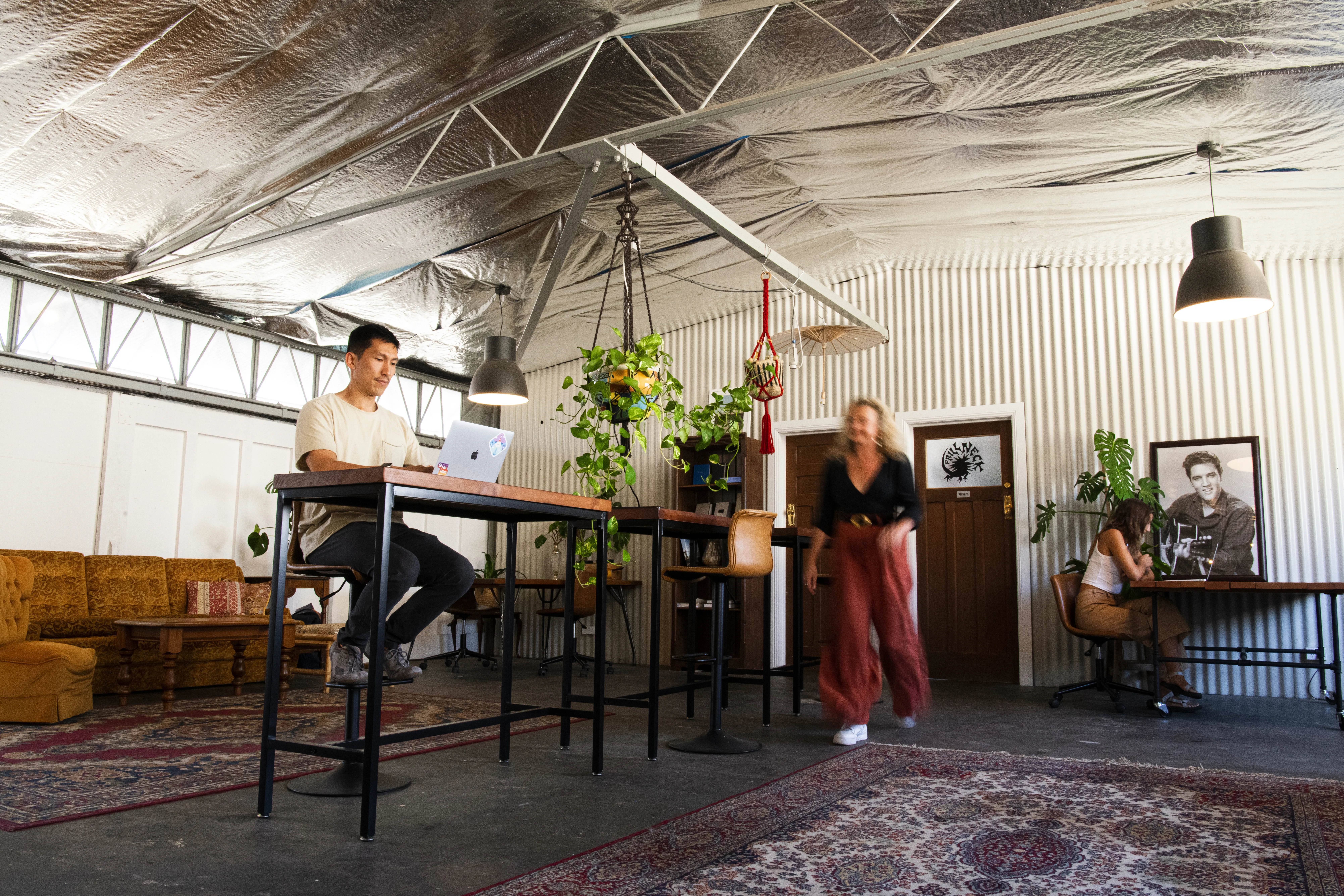 SQ: Cafe, retail, co-working, outdoor events, yoga/pilates studio, tattoo studio, what came first and how has it evolved over time?
S&S: We started with a vintage fusion shopfront, a coffee cart which we wheeled out by hand every morning, a little co-working space and some scattered events – it was very DIY, but had a certain charm to it. From there we got some other beautiful local businesses involved, renting out private studio spaces, and over time we have been able to add to the offering, building a coffee bar inside the space, growing the shop and building up an incredible calendar of frequent live shows, vintage markets and long table workshops. We're currently full to the brim of creative niceness!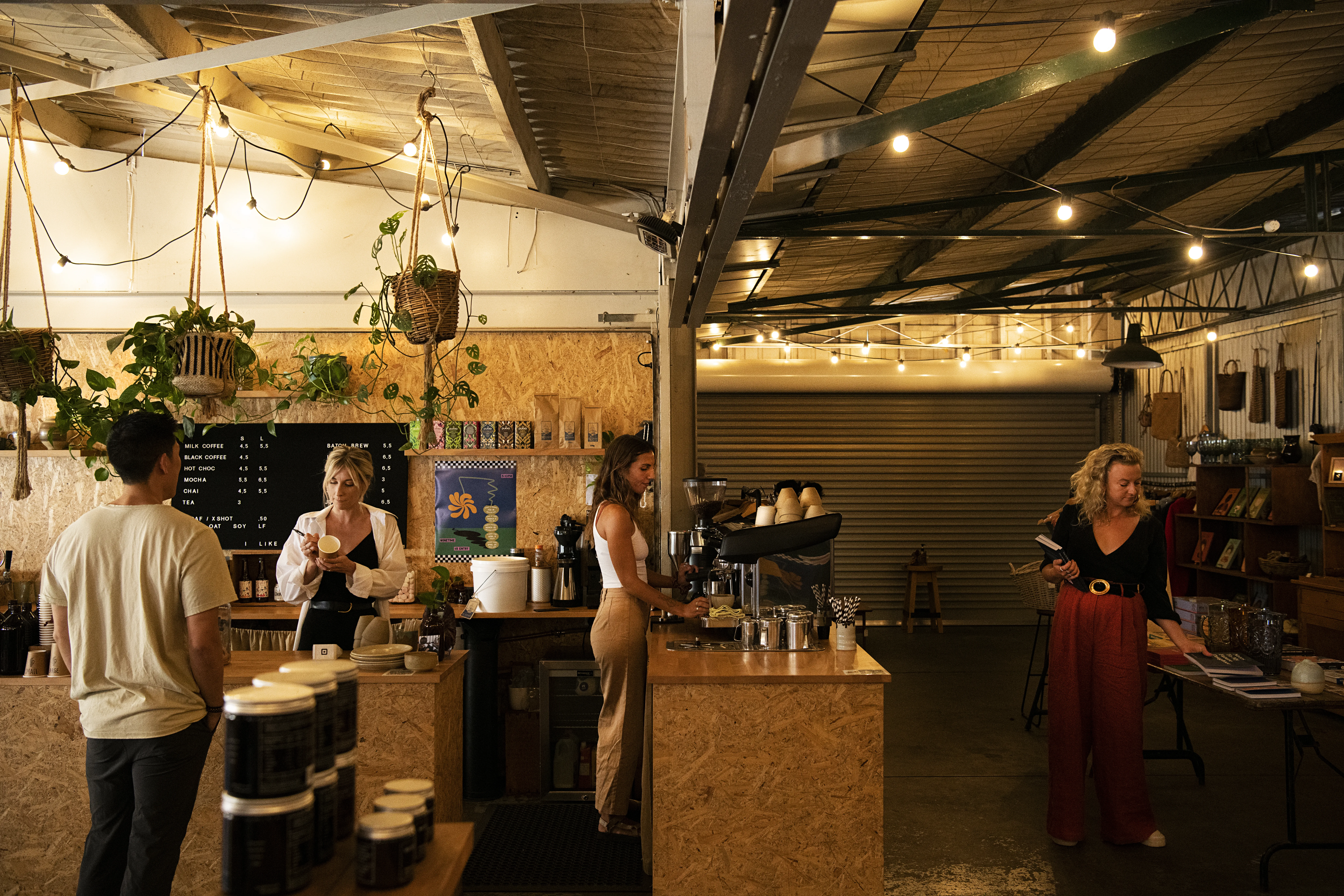 SQ: Summertown Studio was absolutely buzzing when we visited. How have you created 'the vibes'?
S&S: We are lucky to have the most incredible community, staff and tenants who all help us create a fun, light, creative and welcoming vibe. We've loaded the space with 1000 plants, cozy vintage couches, festoon lights and furniture. There's always delicious coffee brewing and great tunes playing. Our goal is to continuously curate a space where people feel comfortable and inspired, an ever changing environment that always has something different to offer.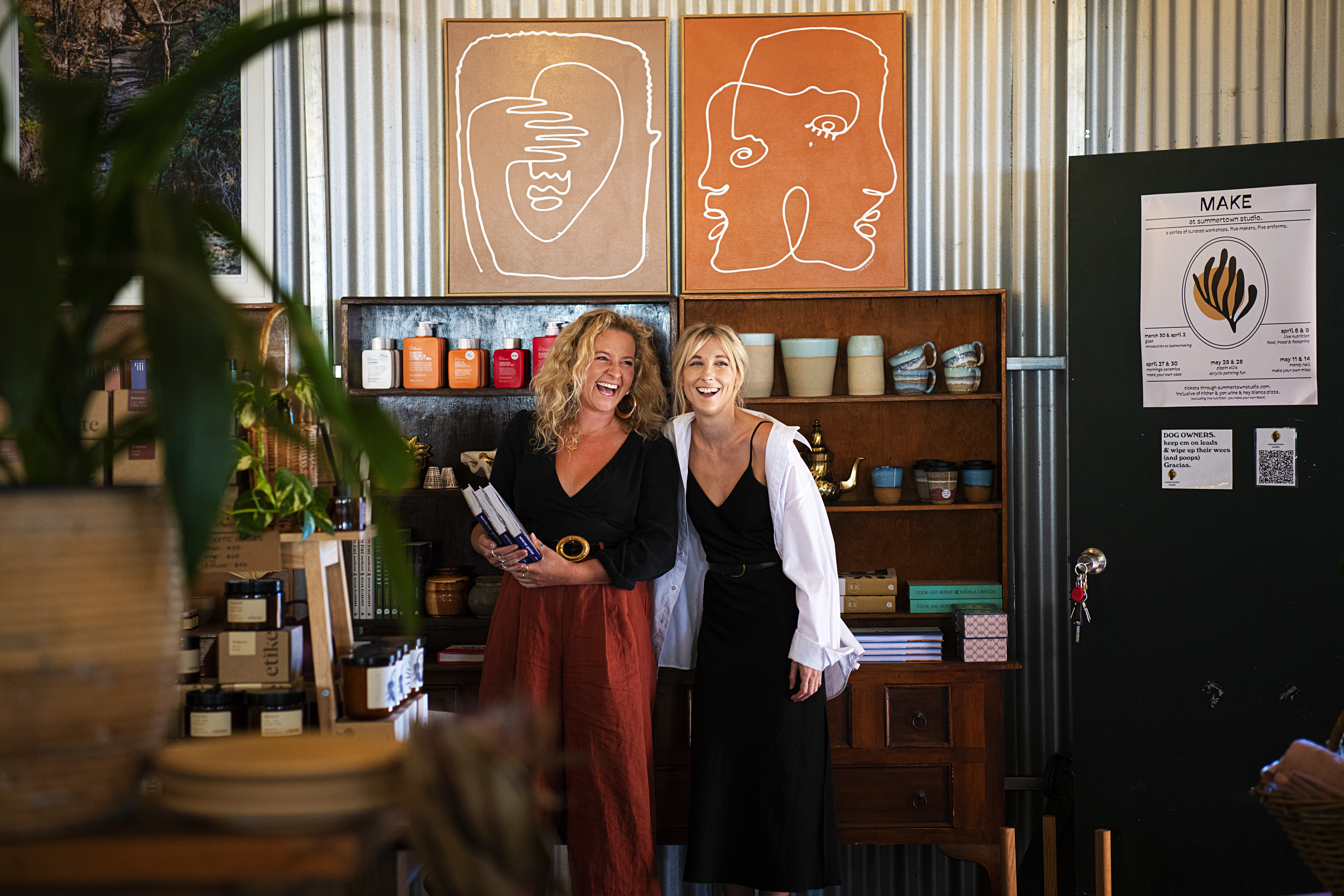 SQ: Why did you choose Square to help run your business?
S&S: We were using Square Reader for our events prior to starting Summertown, and we loved how easy they were to set up and use. We've since expanded to using nearly every type of Square product available through the different aspects of our business!
We use Square Register in our shopfront, Square Terminal for our coffee bar payments and over the bar for events and Square Reader is still used for ticket sales on the door when we run events. We have recently also set up our Online Store with Square, to streamline online, in-store and event ticket sales plus, integrate our online workshops with Appointments. We have found that with the release of every new product Square creates we are able to apply to our business somewhere, it is all so relevant and works hand in hand with what we are doing.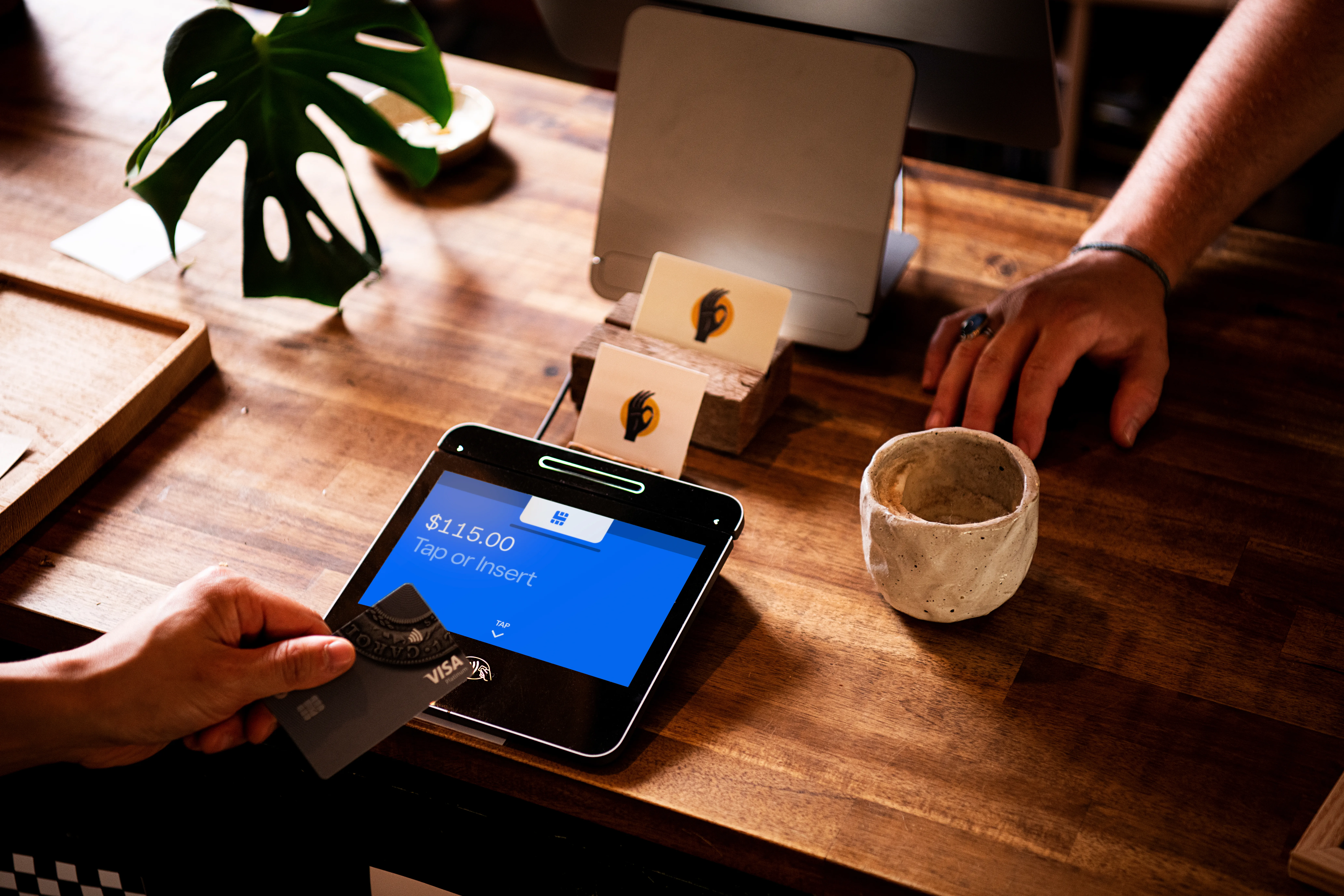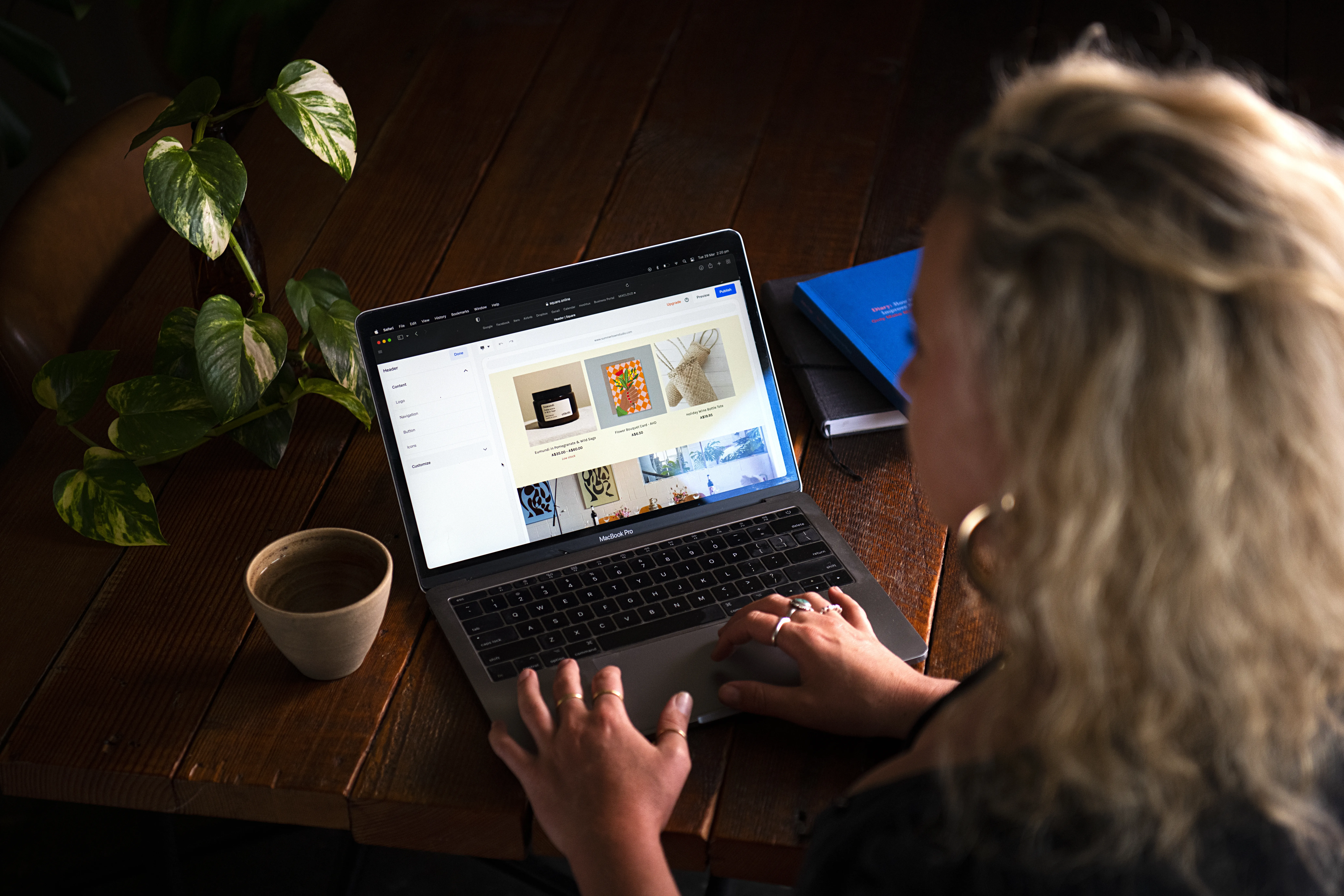 SQ: Favourite moment at Summertown Studio?
S&S: Ooft, this is a tough one. We are so lucky to have many moments that make our hearts sing in this wonderful little place. Our wine time events are always some of our favourite times. We gather local jazz musicians, bring in a food truck and serve wine & cocktails on a Friday night most fortnights from 5pm onwards. It's always a beautiful time under our glowy festoon lit pergola area.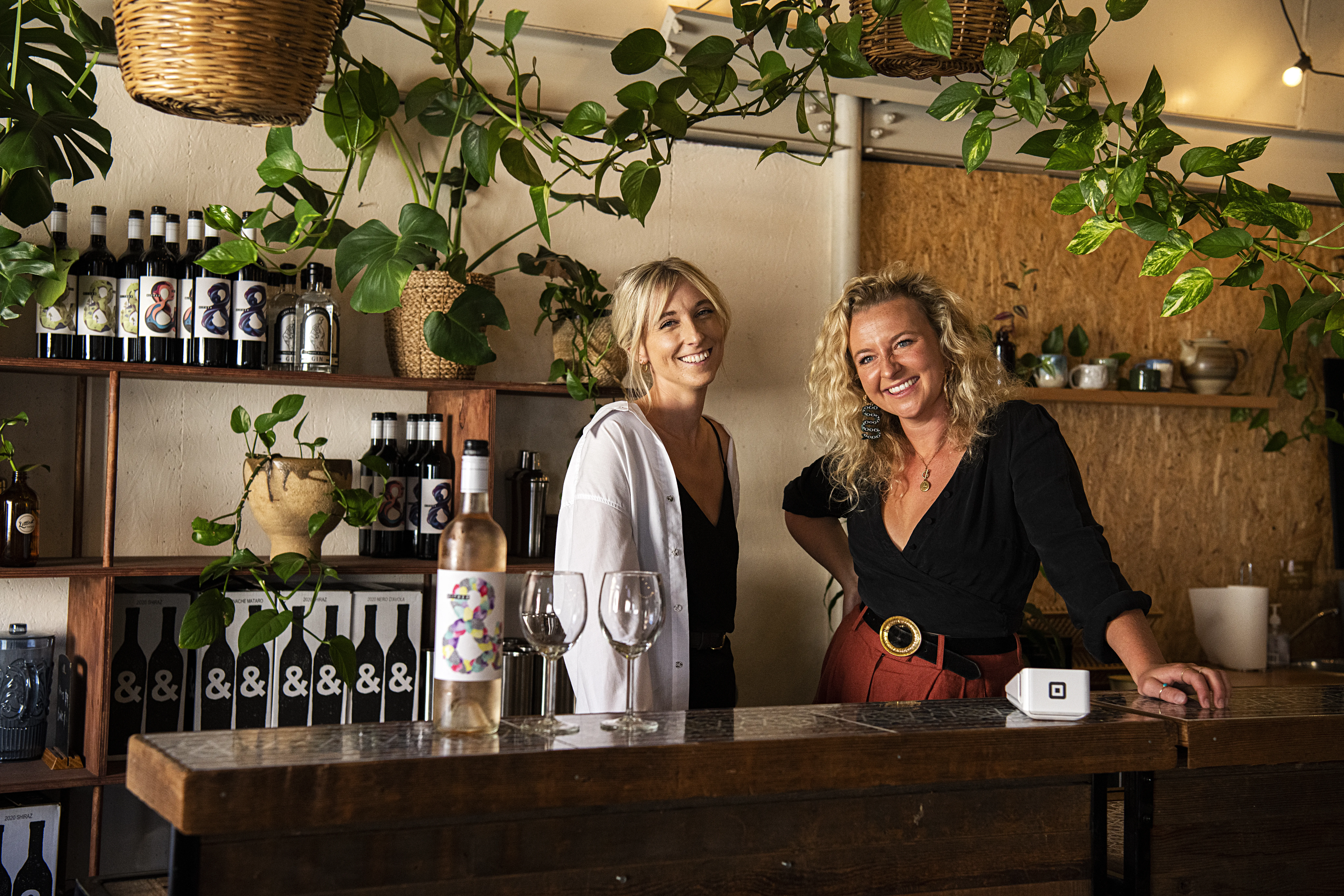 SQ: Any exciting future plans that you can share with us?
S&S: Lots of fun things in the works, but nothing we can reveal just yet.