If you're reading this, you may already be a business owner (congrats!) Maybe you're in the midst of ideation, or it might still be a pipe dream. No matter what stage you are in, you will be familiar with that persistent feeling sitting in the back of your mind. That nagging reminder while you continue to work your 9-5 job – a little voice whispering, 'just do it'.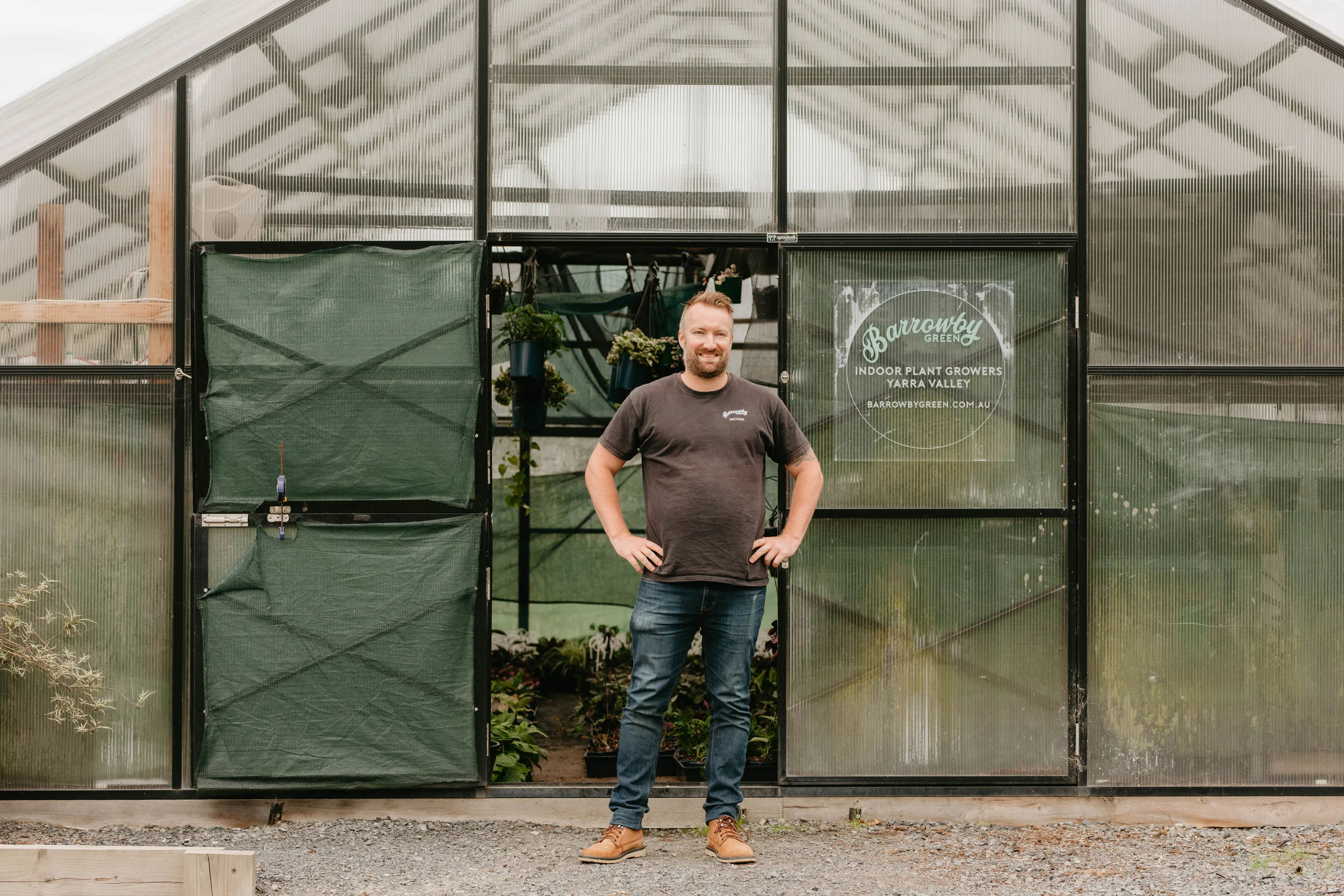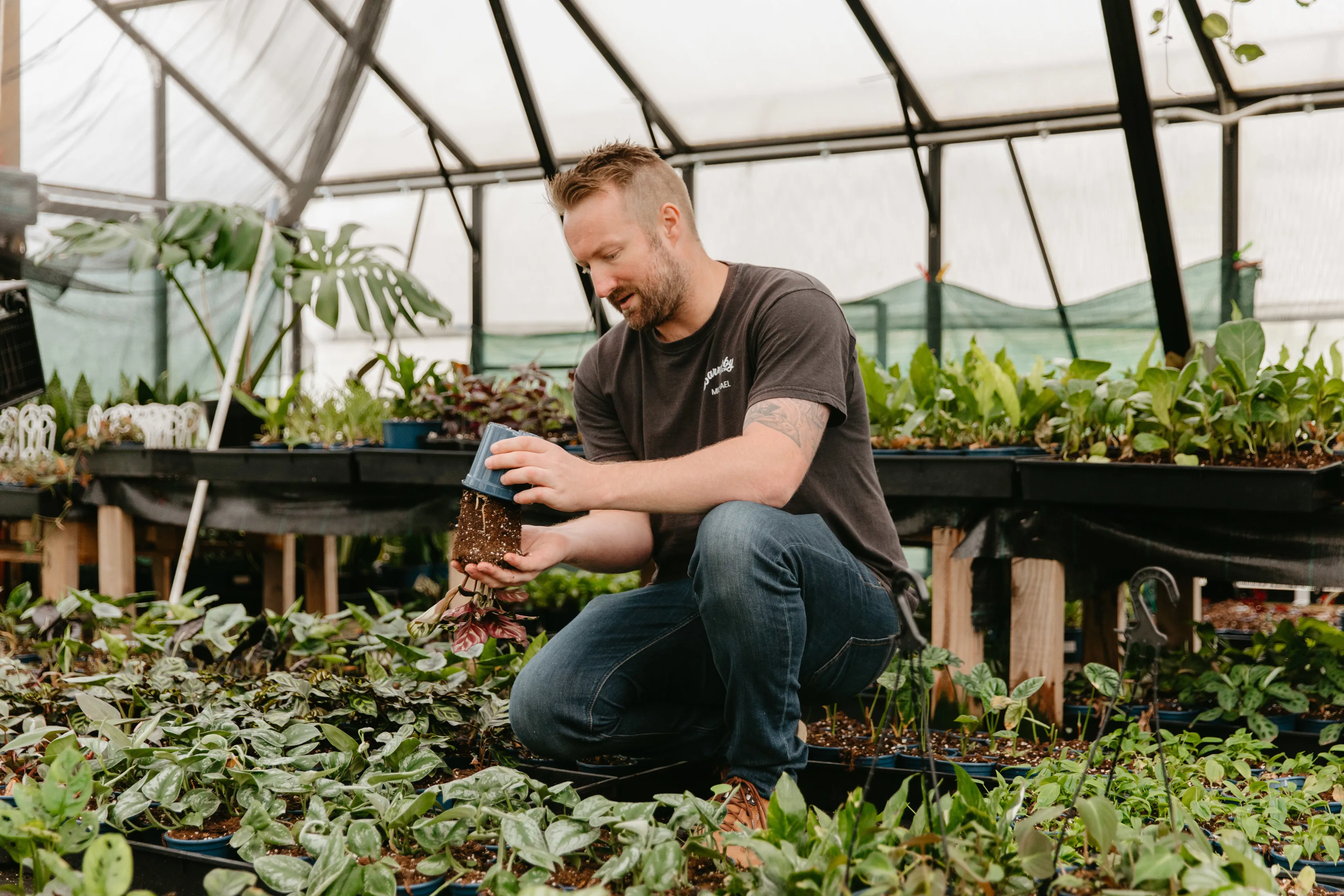 Pre-pandemic, co-founders of Barrowby Green, Michael and Justine both worked regular 9-5 roles, in a wholesale nursery and retail buying. Complete with the early commute, long hours and not enough time spent on the important things. Michael always dreamed of having a hobby farm with his family, "when the pandemic hit, we decided it was it. We packed up, moved to the country and everything grew from there."
In running a business, it's more about having the confidence in yourself to take the risks. If you're thinking of starting a small business, you can think that this isn't perfect, this isn't right, but, the only way you are going to know and experience it is if you just go out and do it."

Justine

→

Co-Owner Barrowby Green
The pair starting out selling at what markets remained open during lockdown, which coincided with Michael being made redundant from his full-time role. But, timing prevailed, as Michael explains, "we found a little shop that was near our home in Melbourne's Yarra Valley and just thought, you know what, let's just give it a go, what have we got to lose?" Tapping back into his roots in horticulture studies, and combining knowledge with Justine's retail experience, the Barrowby Green store was born. Michael grows the indoor plants in their greenhouse at home and then sells them in the shop, which is less than a kilometer away, (what a dream!)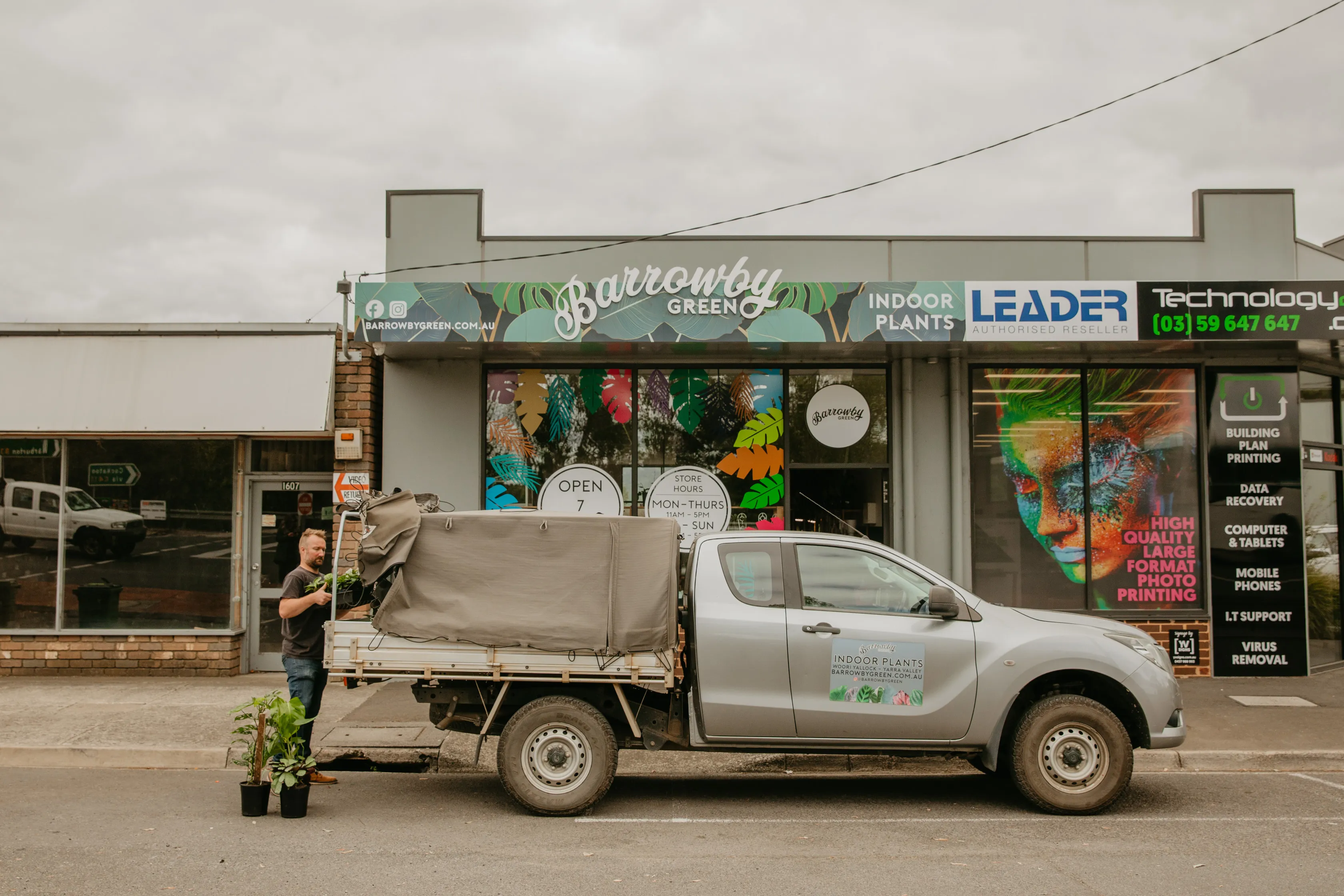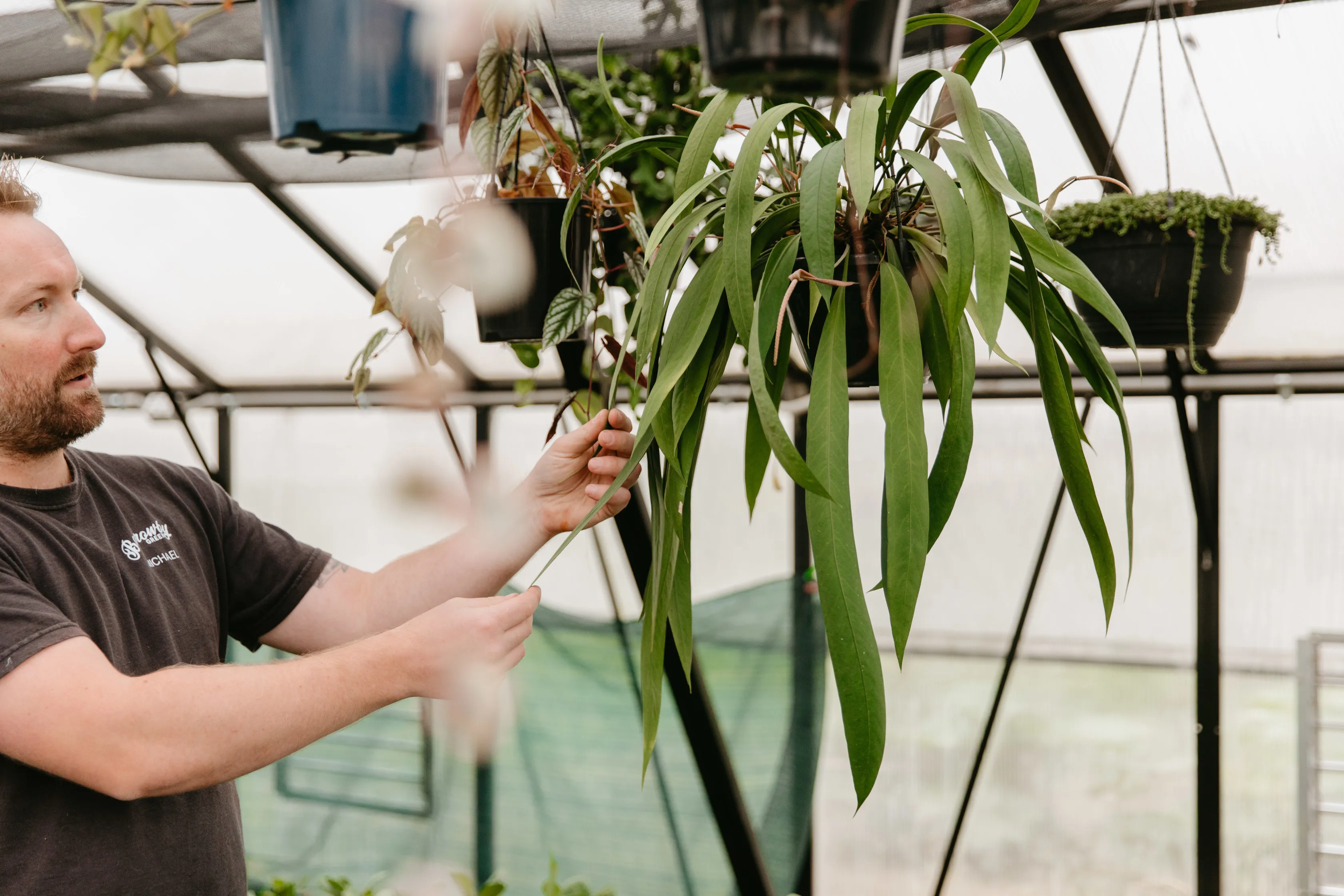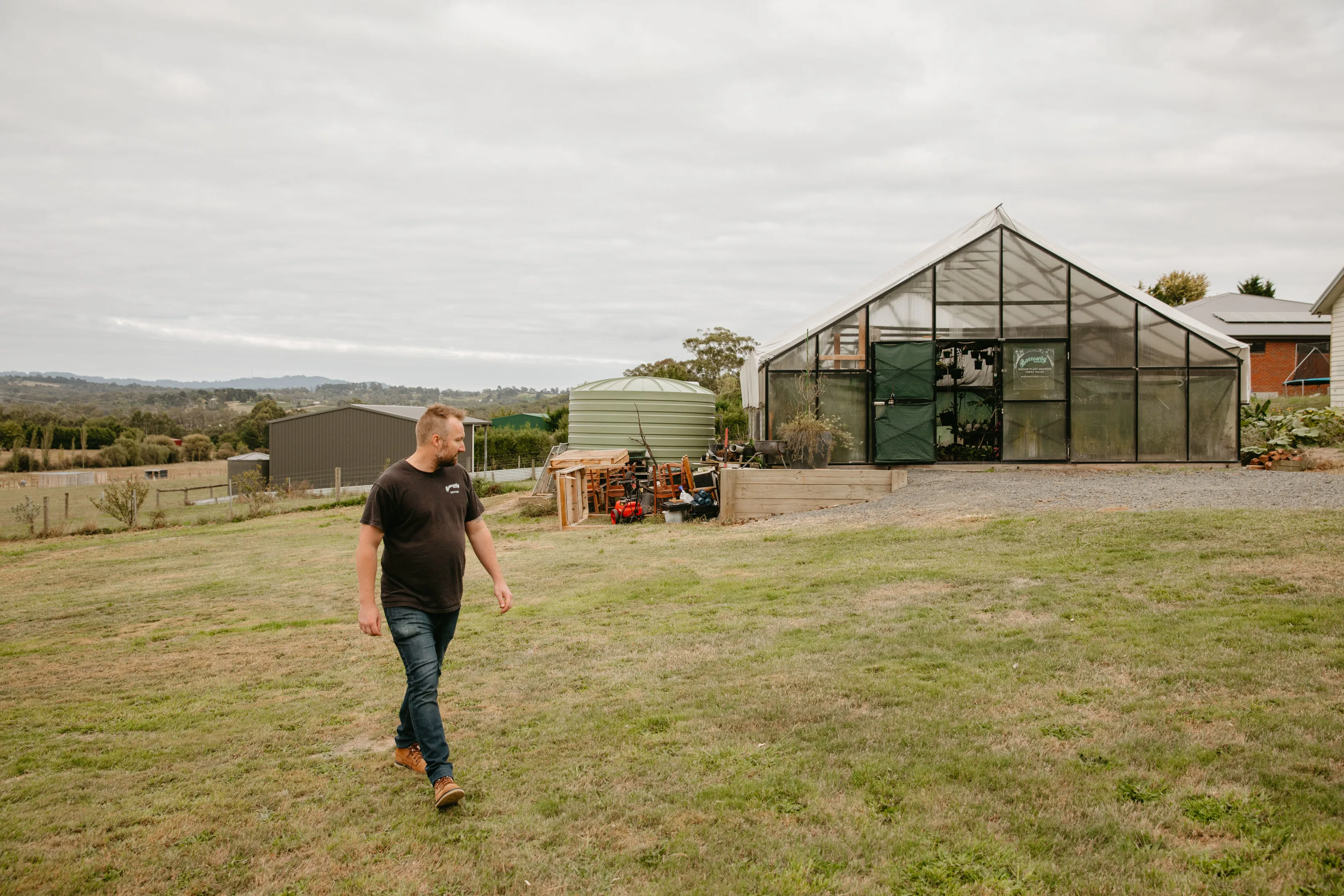 "We love growing plants, but growing a business, that was a whole new chapter for us" – Justine
As Melbourne lockdowns continued, Justine and Michael had formed connections with other Yarra Valley based businesses who also previously sold at markets.
If you've got a small business, you know that there is really nothing small about it"

Justine

→

Co-Owner Barrowby Green
Hearing that these owners had lost their businesses and now had nowhere to sell, Michael and Justine opened up their store to also stock their products – the seed was sewn, "It started with the mindset of wanting to have our own business, but it became more than that. We try and stock Yarra Valley based products and in turn we grew this community attached to our business. We now consider them family, we have dinner with them and run networking nights where other businesses can come and share ideas. In that way we get to support and can help them grow too."
Searching for a solution that would allow Barrowby Green to continue selling at markets (when open), but also have an in-store and online presence. Michael and Justine upgraded to the Square Stand and Square for Retail. "Once we had our retail store open we upgraded to the Square Point of Sale. We love the fact that it also links to our website, so if we sell a product at a market, or in-store, that product would then deduct from the website as well, which is really important when you have multiple places that you are selling product."
"During the first winter lockdown we introduced our Loyalty program "The Barrowby Greenthumbs", and started using Square Marketing to send out emails to our database. This allowed us to continue engaging and rewarding our customers even when we couldn't see them in person."
"During this time we also took out our first Square Loan which we used to invest in more stock for our store. This meant that when peak season came around again and we were able to open, we had a full store ready for our customers!
Being a relatively new business, (18 months old), we didn't have many options when it came to applying for traditional business finance. Going into peak summer season, we found that our Square Loan was super easy to pay back when sales picked up again."
"After Christmas we took out our second Square Loan which helped us invest in infrastructure and fit out the back half of our store which was previously empty. Again, the loan helped us to grow our business, adding more products for our customers and expanding our retail offering."
Swapping the early morning commute for early mornings in the greenhouse sounds like a dream, right? Well, we'll leave you with wise words of advice from Justine, so, maybe you can take the leap too!
"In running a business, it's more about having the confidence in yourself to take the risks. If you're thinking of starting a small business, you can think that this isn't perfect, this isn't right, but, the only way you are going to know and experience it is if you just go out and do it." – Justine