Table of contents
If you've upgraded to a newer Apple device, such as an iPhone or iPad – or another phone without a headphone jack – you're probably wondering if you can keep relying on Square to accept credit card payments. (Alternatively, if you need to, keep an old phone with a headphone jack just to keep processing payments.)
Rest assured, iPhone users can continue to keep selling with Square. Square sellers have options and we're here to keep supporting you. Here's the lowdown on how to take card payments with Square and your iPhone:
Square for iPad and iPhone: Use Square Reader
Square Reader connects via Bluetooth LE, so you don't have to worry about not having a headset jack or messing around with adapters.
Many sellers feel that the new reader is much easier to use because you just tap instead of swiping. Most customers now carry a card with a chip in it – in fact, 84 percent of cards used in Square hardware currently have chips.
So if you have the new Square Reader, that's the reader you'll be using most of the time. This is good news because chip cards and contactless payments are far more secure than swipe cards.
Contactless payments, also known as NFC (near field communication) payments like Apple Pay, are the most secure type of payment and are extremely fast to process. In fact, The Reserve Bank of Australia found in a recent survey that most consumers who use NFC say it's their ideal payment method.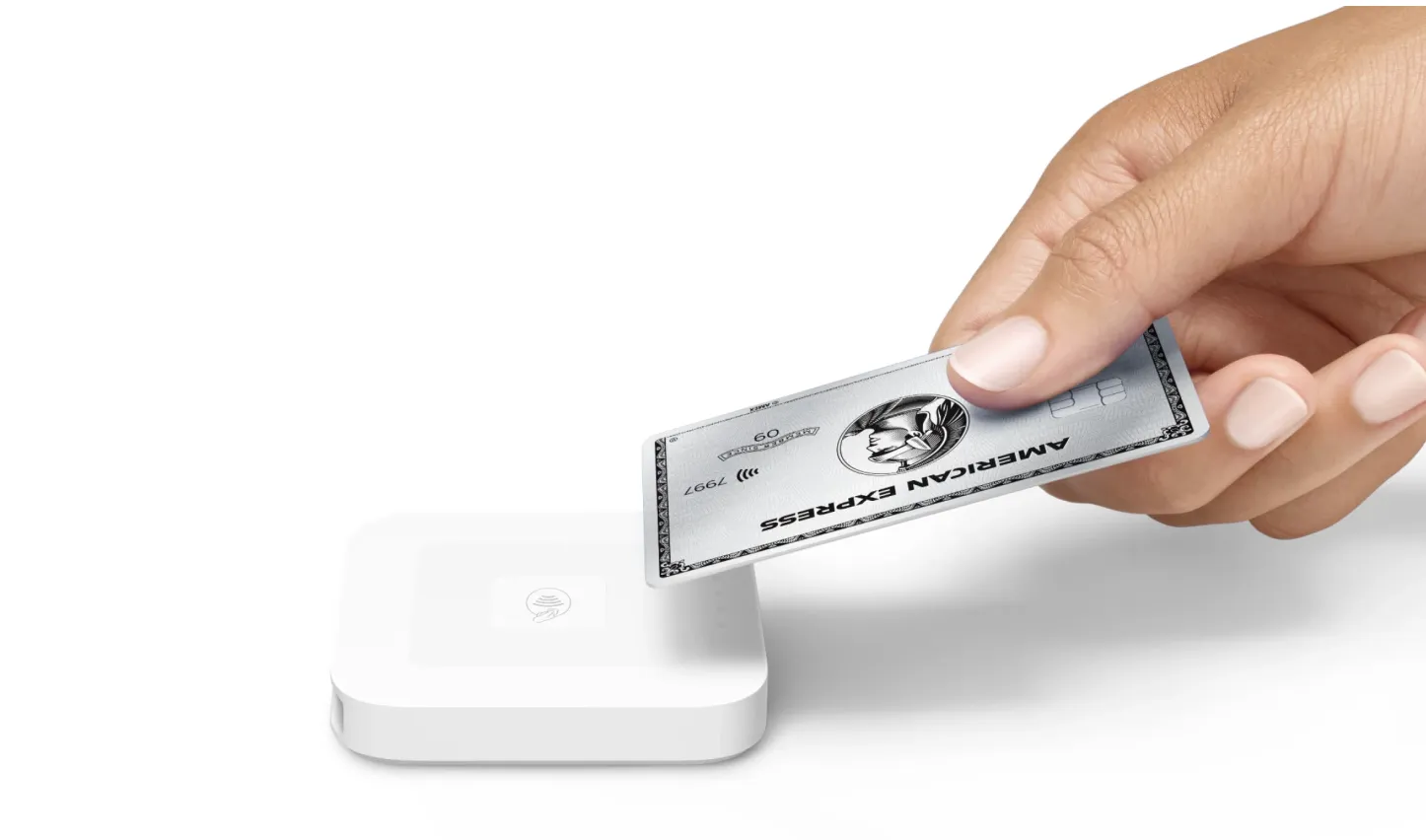 If you sell on the go, our partner OtterBox is offering a new uniVERSE case for iPhone. The case lets you attach Square Reader to the back of your phone. When you're done selling, just slide the reader off the case and you've got a durable case for the rest of your day.
You can also purchase the Infinite Peripherals case for iPad Mini from our store.
However you choose to sell – and whether your phone has a headphone jack or not – Square's got you covered.