For Min Chai and Eddie Stewart, co-founders of artisan bakery Tokyo Lamington, the inspiration to give the humble lamington a glow-up first struck in 2018. Fast forward to the present, and they've generated new interest in the old favourite and grown into multiple locations – even through the uncertain days of strict COVID lockdowns.
The longtime business partners and friends say the initial idea to put a creative twist on the childhood classic came to them on a night out in Tokyo, where they were running their Aussie-centric café, N2 Brunch Club.
There would be nothing dry or old-fashioned about these lamingtons – they saw them as a blank, cube-shaped canvas for elevated ingredients and inspired flavours. Theirs would be made of perfectly tender sponge cake and delicately toasted coconut, in flavours like black sesame or yuzu meringue.
With its melting pot of tradition and modernity, the buzzy Tokyo neighbourhood of Nihonbashi turned out to be a welcoming place – the cakes were a popular menu item.
"That's what gave us the idea that we could make something more out of a lamington," remarks Eddie. "We take a staple cake, flip it upside down and reinvent it with different flavours from around the world."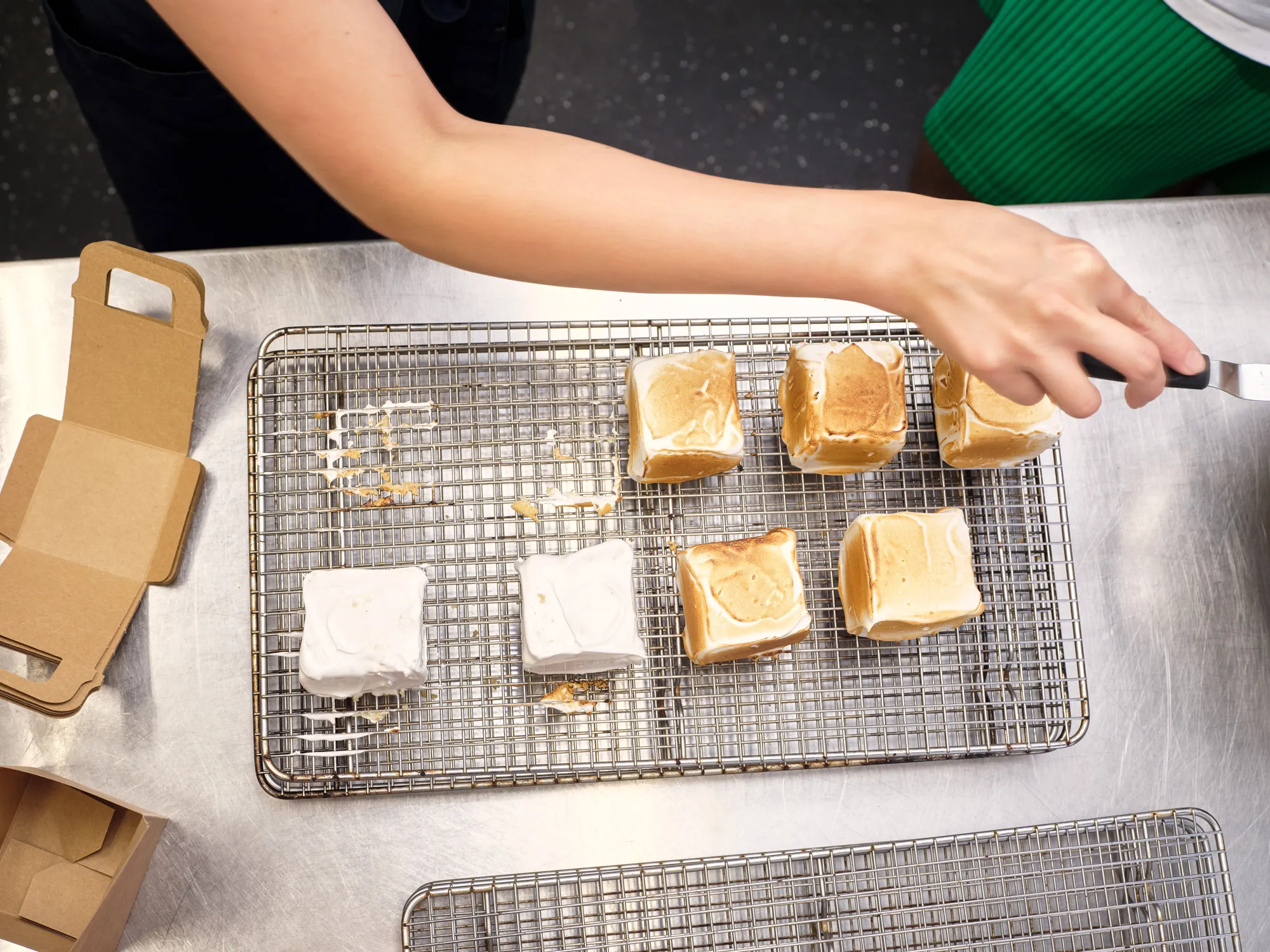 Finding their footing back home
When the pandemic hit and the duo had to head back to Sydney, they decided to give lamingtons a go again – this time, making them the star of the show at a pop-up specialising in the dessert. As a nod to their original inspiration, they called it Tokyo Lamington.
Even though hospitality was struggling in the middle of lockdowns, the reimagined treats struck a chord at home. Tokyo Lamington quickly grew from a pop-up space into their first brick-and-mortar store in Sydney.
After steady growth at the local level, Min and Eddie set their sights on expanding to a second shop in Melbourne. The two had been bootstrapping it up to this point, but with another location in the works, they needed to seek out financing for the first time – that's when Square Loans came into play.
Min remembers, "We explored loans from the banks, but the process was very lengthy. Post-COVID, banks were nervous about doing business loans. We went to a broker, a bank, but it became too hard. We thought, 'Why don't we give Square Loans a go.'"*
"All we had to do was get a few documents, there was two or three days of back and forth and we got approved," adds Eddie. "That's what appealed to us, the convenience of it."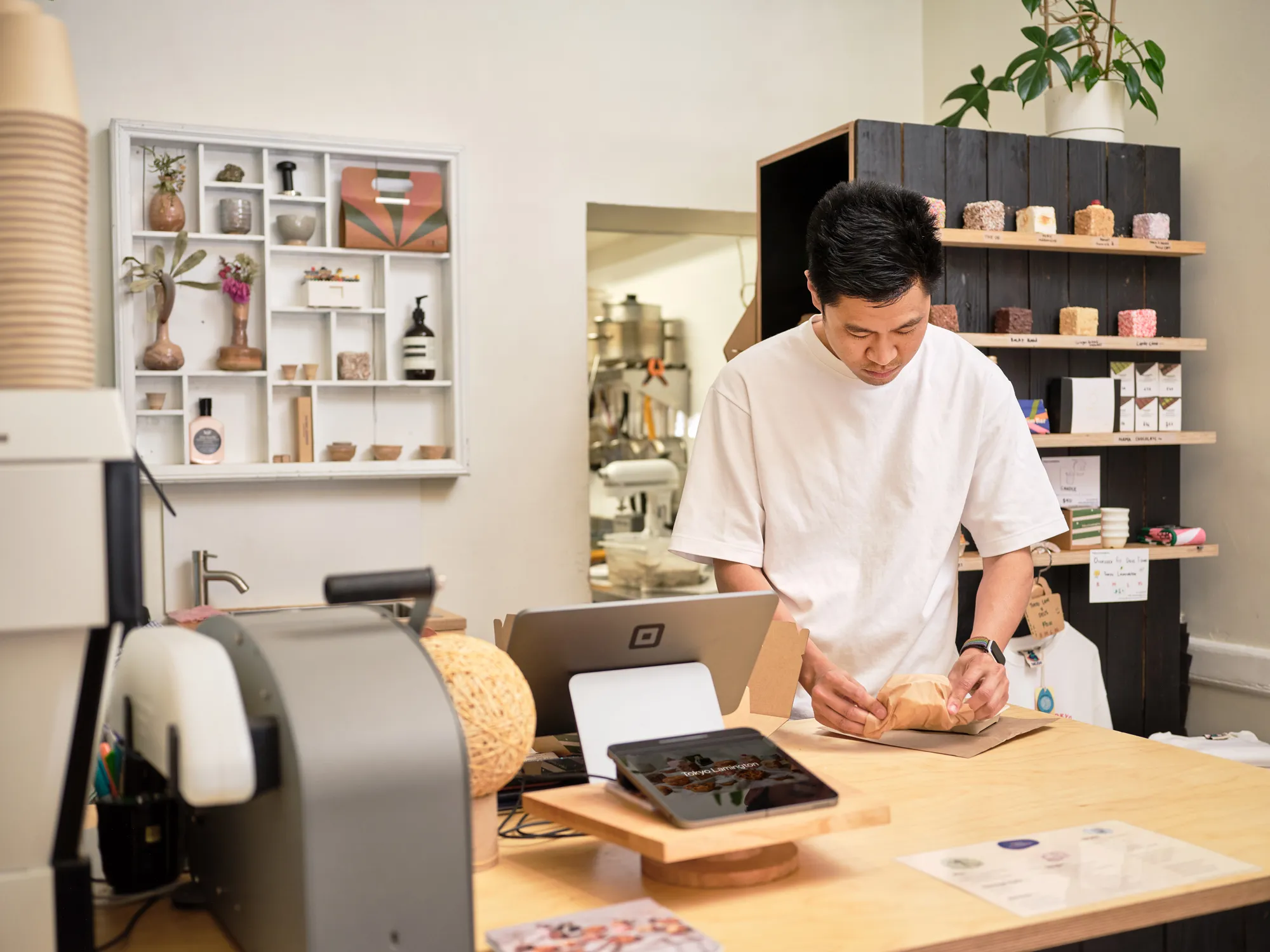 Crafting the cosiness customers love
With one shop under their belts, the co-founders knew exactly how they wanted the second location to look and feel. Customers were craving comfort in the face of pandemic uncertainty. Min and Eddie took on most of the fit-out themselves DIY style, even the woodworking, to carry through their warm and inviting aesthetic.
They used their loan to buy equipment and building materials. "Eddie and I were physically building the shop for two months. It took weeks of long days to build the shop together," recalls Min. "We built the counter, all the furniture. Customers say it's a very cosy and charming little shop."
Their DIY spirit helped them stay on budget too. "The minute you engage a shop fitter, it will be $200,000, $300,000. We managed to keep on-budget, and now we're seeing great returns," Min says.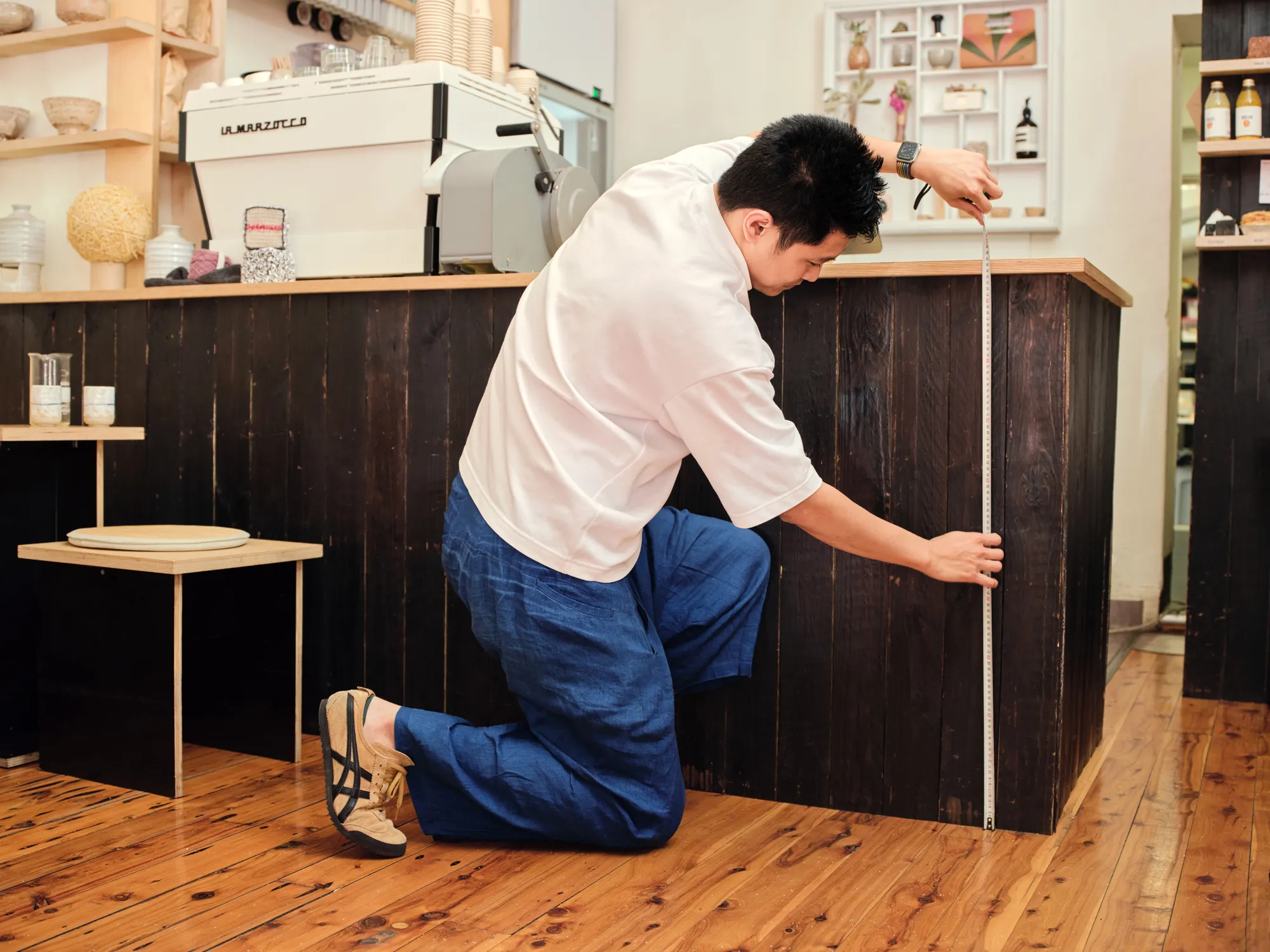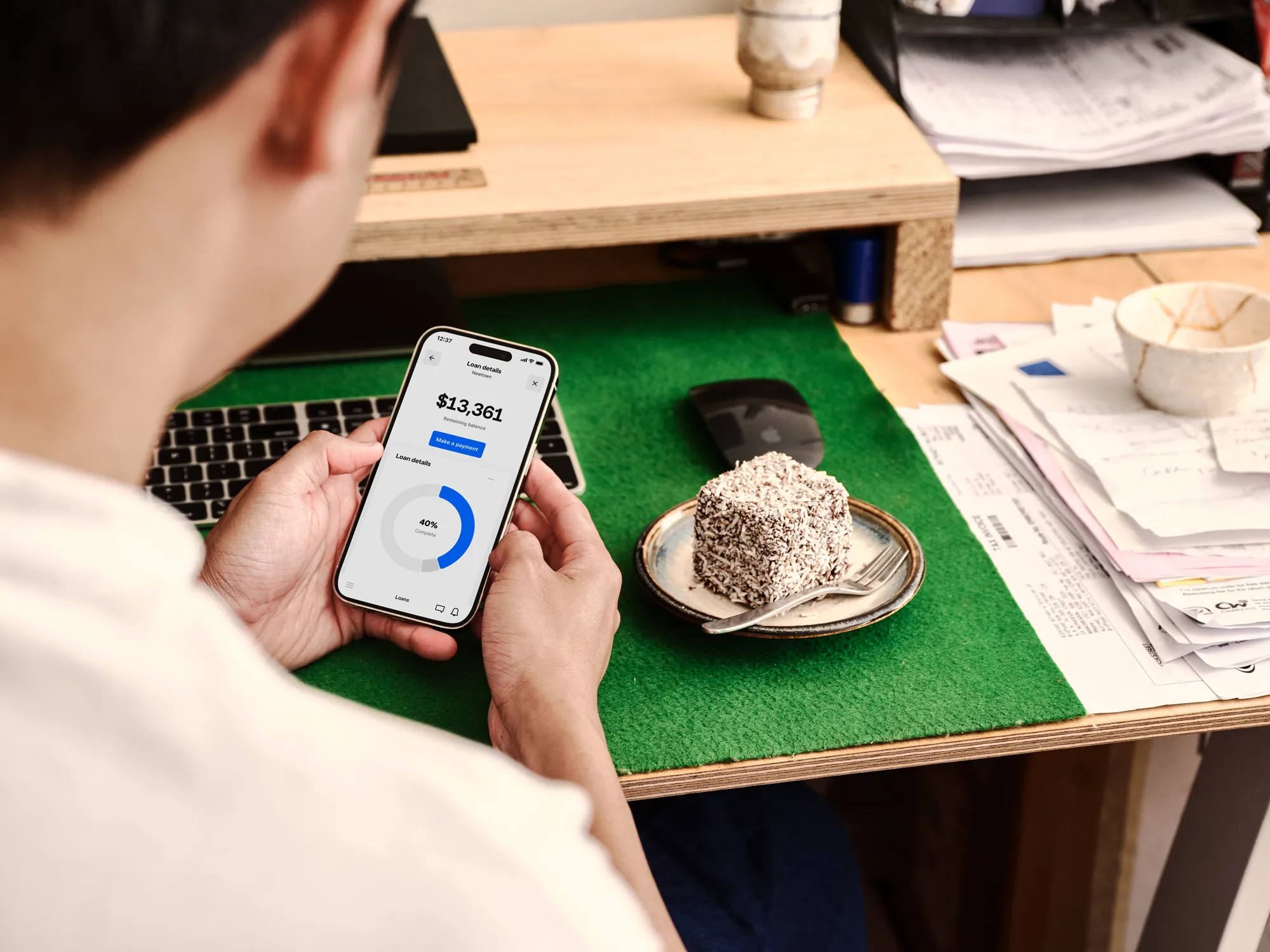 Making smart kitchen investments
Aside from opening their Melbourne location, the two say the best thing they've done for their business recently is automating the cake-cutting process.
Eddie remarks, "Our staff was spending half an hour [on] every cake. We bought a machine that cuts cake precisely. In about a minute, it cuts a whole slab. It brought so much joy that they don't have to cut with a knife by hand and measure it."
Min adds, "The best way to put it, in terms of numbers: A slab of cake takes 30 minutes to cut [by hand], and we make about 30 slabs a week. That's two full labour days to cut. The machine was about $30,000 – it was a stretch for us financially. After implementing [it], our productivity increased by 20% overnight. That was one of the best decisions we've made."
Now their team can focus on creating fresh and exciting flavours, like rose-pistachio, pumpkin-charcoal, and lychee-guava, which keeps customers coming back again and again to their rotating menu.
What's next for Tokyo Lamington? Min says they're looking forward to their third location. "We started to flip through books and get inspiration on how we're going to build the shop. We'll pay off the loan we have, we'll get another and we'll go again."
All loans are issued by Square AU Pty Ltd. (ABN 38 167 106 176). Valid Australian bank account is required. Actual fee depends upon payment card processing history, loan amount and other eligibility factors. A minimum payment of 1/18th of the initial loan balance is required every 60 days and full loan repayment is required within 18 months. Loan eligibility is not guaranteed. Eligibility criteria include consistent and continuous payment card processing through Square. All loans are subject to credit approval. Terms and conditions apply.