A family affair
Before opening their own restaurant, Ebrahim and Tegan Canary often found themselves working back-to-back shifts, seven days a week, in their jobs as professional chefs.
"I missed out on a lot of family milestones," Ebrahim says.
Now, Ebrahim and Tegan together with their sons, get to spend every day running 5ive Canarys, Bairnsdale's beloved food trailer and catering service.
"Our vision was to provide the local community with gourmet, quality food at everyday prices," Ebrahim says, sandwiched between his wife Tegan — the creative mastermind behind the sweets and grazing platters — and their oldest son, Imrahn, who runs the coffee trailer. The other two Canarys? Their younger sons, Kyaan and Reshan, help out between school days and homework.
"We all share the same level of authority," Ebrahim says. "To be here where we are now is fantastic."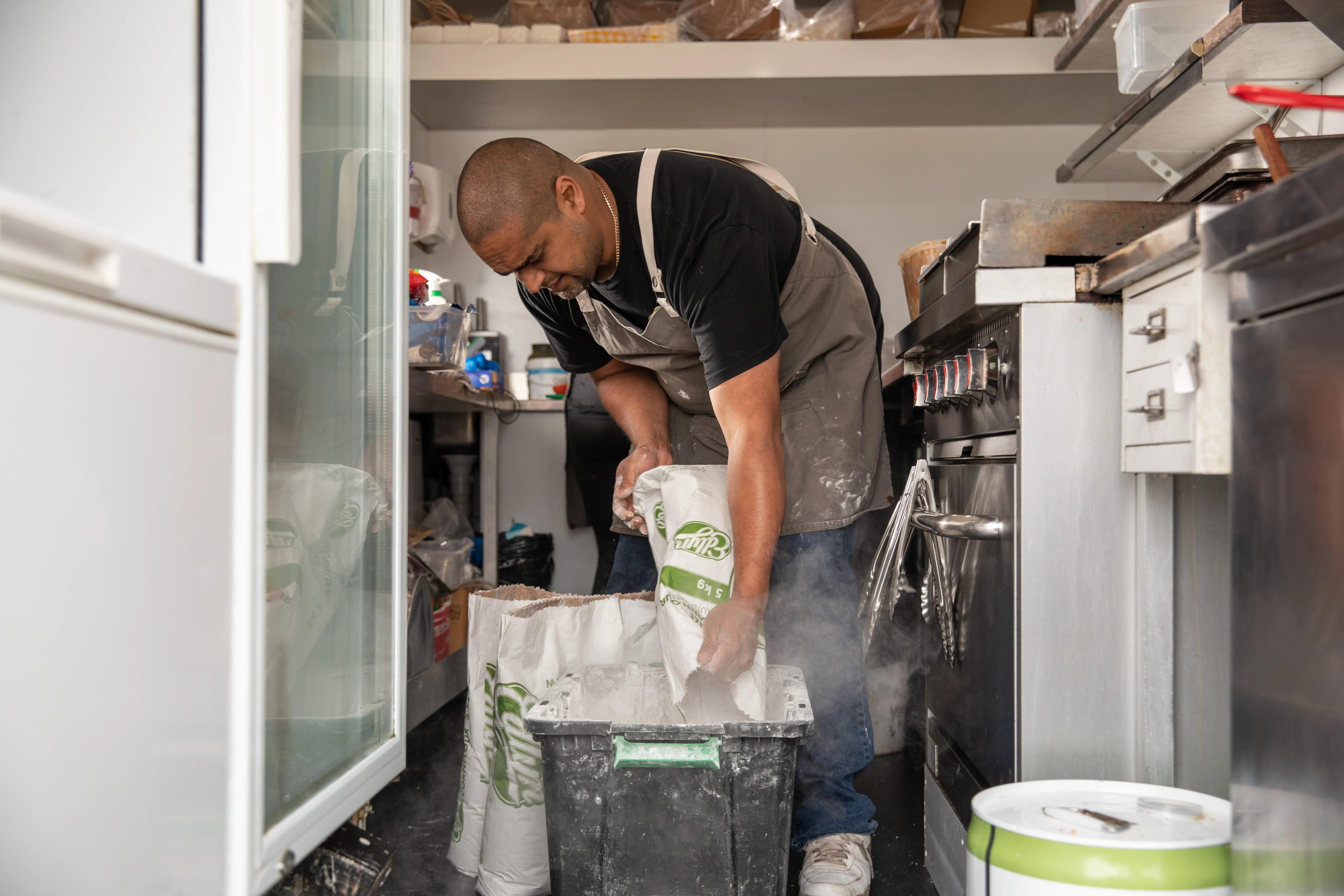 Starting a business during a pandemic
5ive Canarys was born in September, 2020, amidst the restaurant closures and economic uncertainty that the COVID-19 pandemic brought with it. After Ebrahim and Tegan were stood down from their jobs as full-time chefs during the second lockdown, they jumped on the opportunity to turn their part-time hobby into a full-time priority.
Running a restaurant is challenging enough under ideal conditions. Add pandemic considerations, and the difficulty level ratchets to a whole new arena. In addition to navigating constantly-changing rules and recommendations from the government and health officials, the Canarys had to build out a new customer profile for pandemic diners.
They decided to focus on an approachable menu of everyday food, creative desserts and delivery meals. One of their boys even came up with the recipe for the fried chicken!
"We were very lucky because takeaway was the one thing that never got restricted," adds Tegan.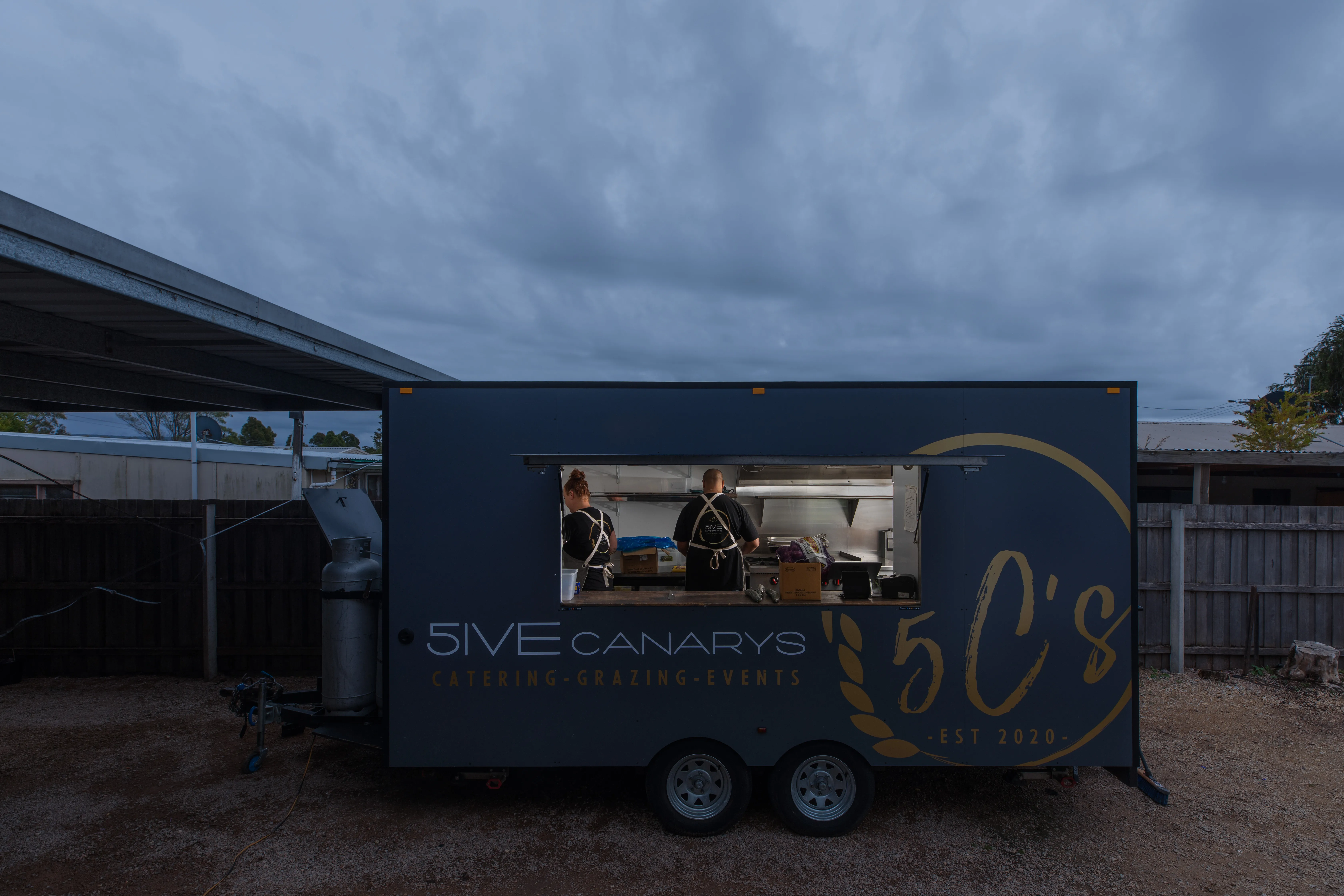 Getting comfortable with uncertainty
"Planning for inventory and cash flow is one of the scariest things we have to confront," Ebrahim admits. "We run based on previous week's sales."
Tourists are some of 5ive Canarys' most frequent customers, and tourism has been anything but reliable amidst COVID restrictions.
"A good week is when we make enough money to cover all our commitments and still have enough money to go into the next week," Ebrahim says.
To better navigate the ups and downs of running a restaurant in a pandemic, the Canarys began to invest more in their savings account — aptly named the Sleep Well Fund. But without a predictable cash flow, it can be a challenge to know when they'll have the cash to prioritise long-term improvements, like new uniforms and professional signage, without tapping into their Sleep Well Fund.
So the Canarys decided to take out a loan with Square. The amount they pay off depends on how sales fluctuate day-to-day.
"One day, we could sell to 150 people. The next day could be 10," says Tegan.
"It's comforting to know that if we do have a bad week, we can meet our commitments," adds Ebrahim.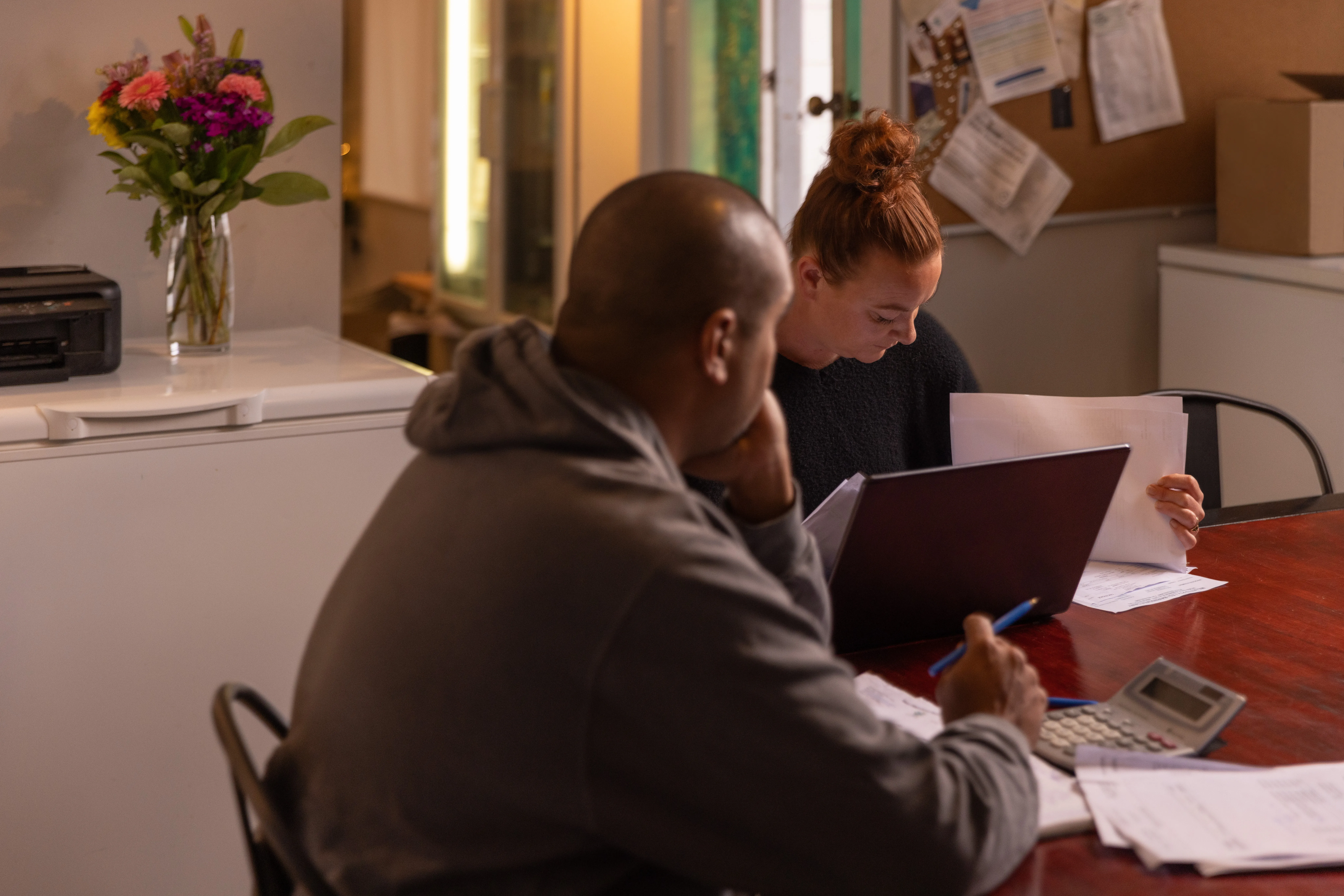 Putting people first
For the Canarys, building a food delivery service means more personalisation and charm — especially as many restaurants are turning to delivery models and avoiding human interaction altogether. "I try to remember all our customers' names," says Ebrahim. Imrahn agrees — you get the same, top-notch service at every Canary food experience.
Ebrahim, who grew up in a large, extended family in Zimbabwe, credits his upbringing for his approach to hospitality.
"I started cooking as soon as I could stand up high enough to see the stovetop," Ebrahim says with a smile. "Food was always the center of everything we did together."
As the business continues to grow, Ebrahim and Tegan look forward to watching their sons grow with it. "We're very proud of all three of our boys. Their work ethic, and their drive — we're very proud parents," says Ebrahim.
For now, the Canarys are enjoying the summer rush and sketching out plans for a permanent, physical restaurant space. They make decisions about the future the same way they run the business: alongside each other, as a family.
"It's really good that we can be so close and have a good relationship with each other," Imrahn asserts.
"There's no other people I'd rather spend my time with," agrees Tegan.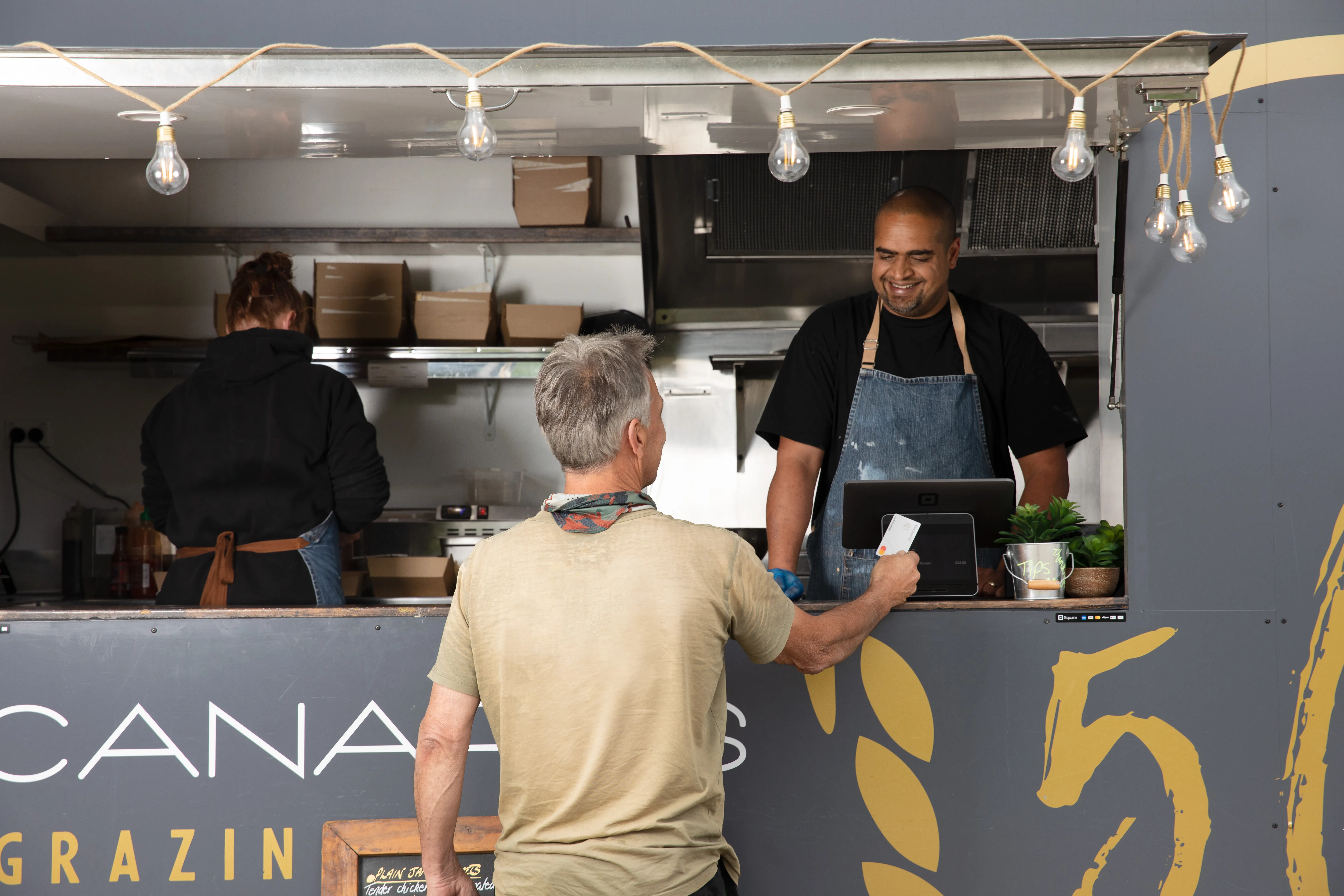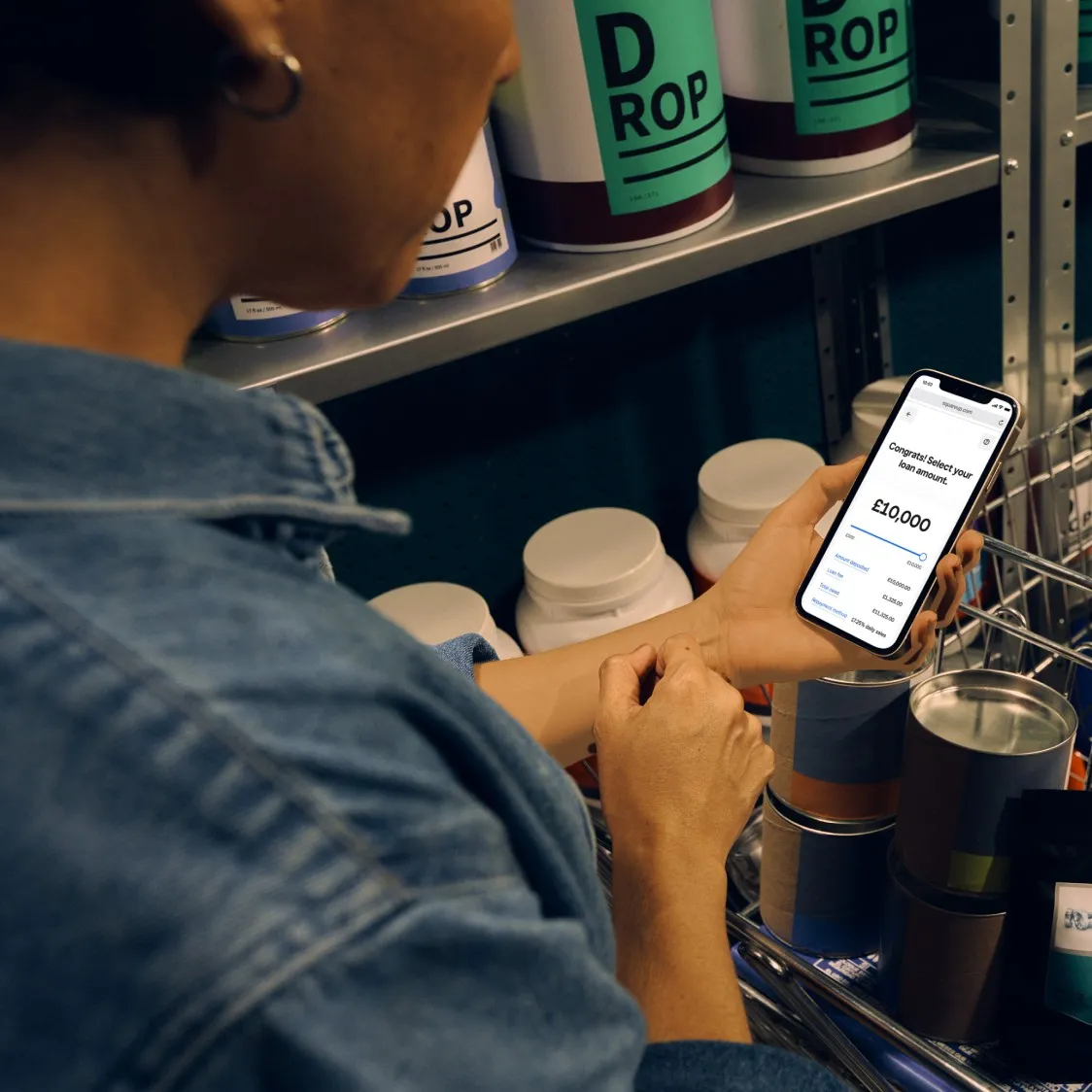 This article is for informational purposes only and does not constitute professional advice. Loans are subject to approval and T&Cs apply.