With a background in styling, merchandising and retail, Cassie Metcalfe was always destined to create. Days after completing her floristry qualification a friend urged her to look into a current florist space in the leafy hills of Mt Evelyn, Victoria that was up for rent. Trusting her gut, Cassie signed a three-year lease and continues to call it home six years later. 'I have always done what felt comfortable and hoped it would be received well. I wanted people to enjoy coming into our space, feel inspired by the flowers and beautiful gifting, then leave feeling happy. The shop is my happy place and the gushing feeling I get hearing customers say how much they love visiting will never get old.'
We recently visited Cassie, little Etta and the Edward & I team to learn more about the love, grit and determination that happens behind those gorgeous green walls and how Cassie has grown Edward & I into a much-loved brand in Melbourne's outer east.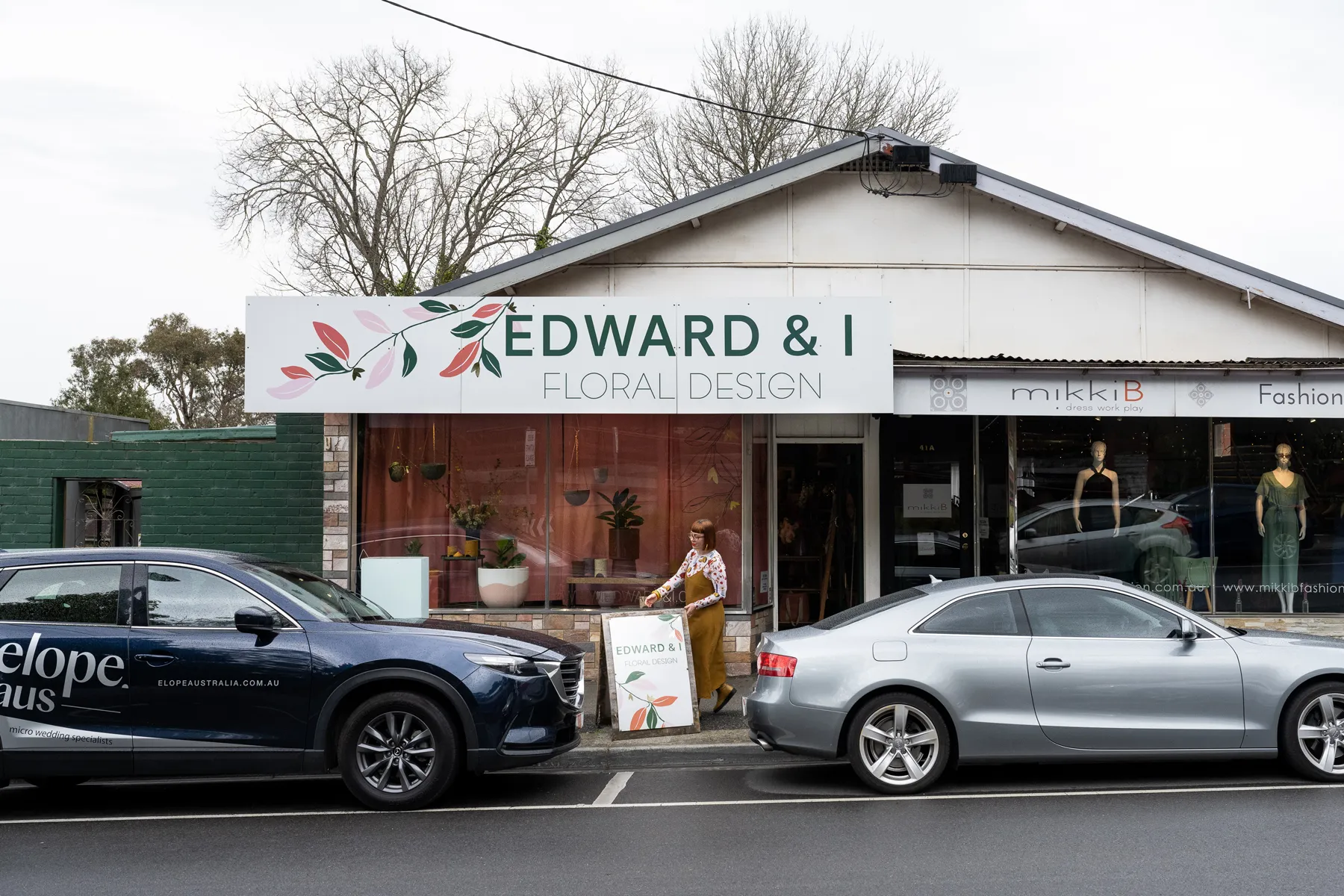 SQ: How did you feel when you leased the store after recently completing your floristry course? Was it terrifying, and how did you back yourself?
C: It felt like the right time in my life. I had thought about it for years and I was full of excitement — it was finally happening! I heard from a friend that the space was up for rent and it was already a florist which appealed to me. I decided to take on the three-year lease, start my own brand, and here we are six years later. It is a highly creative industry and new challenges keep it interesting.
My background in styling, merchandising and retail gave me strong foundations in designing and pulling the retail space together pretty quickly. Big thanks to my Dad Tim for his handy skills with the installation, my Mum Leanne and Partner Simon for piecing it all together with me.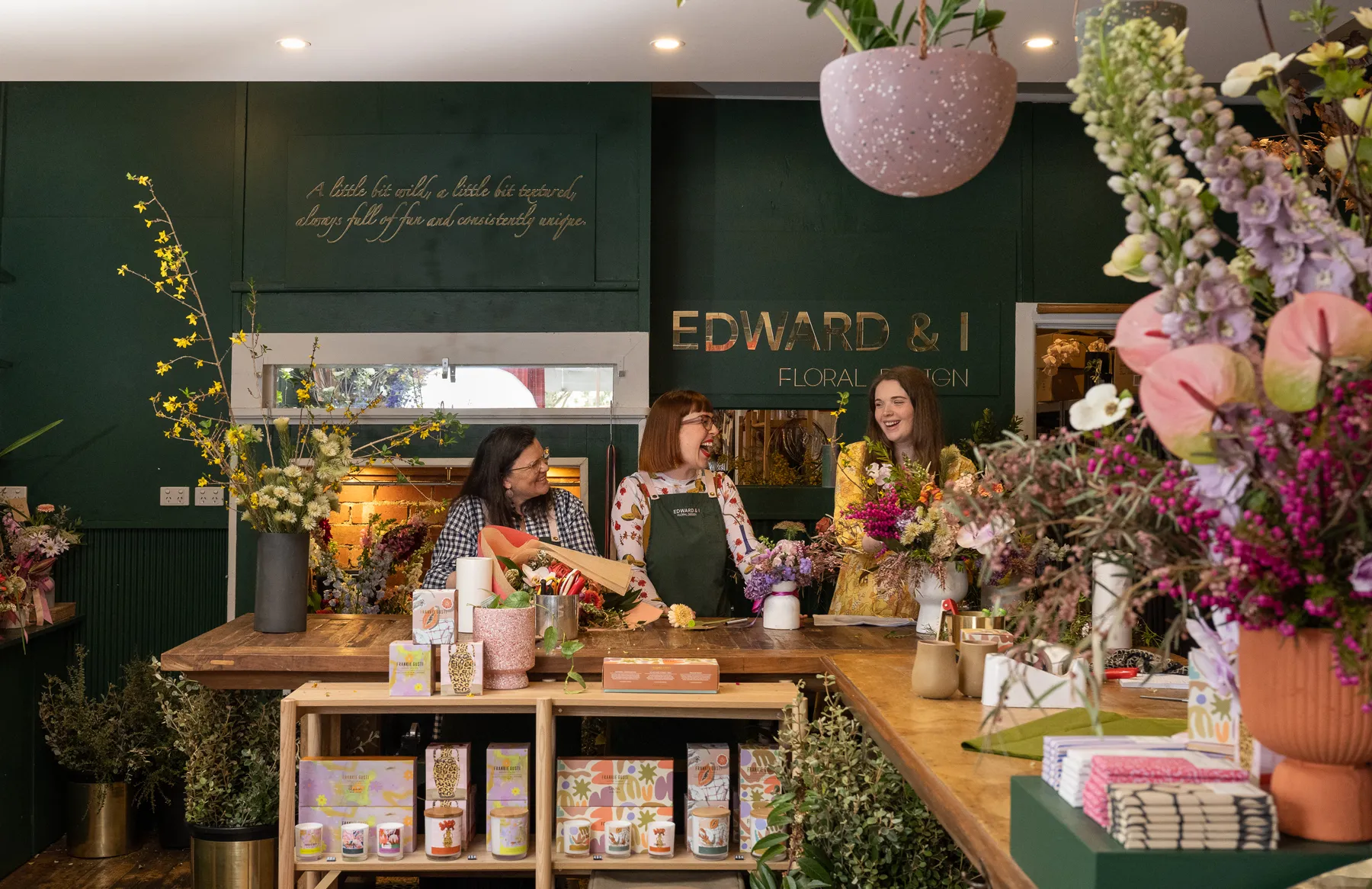 SQ: What makes Edward & I stand out in a competitive market?
C: I had a pretty clear vision from the beginning of how I wanted the space and business to look. My love for forest green represents our business now, even to the point where our dark green feature walls are now known as the 'Edward & I' green. I adore the brand and colour association people have adopted.
SQ: You have an epic team, can you tell us about where you started vs where you are now?
C: In six years I have only advertised for one position. When I opened the shop my lovely Mum was my stability and sidekick, along with a few wonderful people who I met through my floristry studies. My retail and events team has changed along the way and I have been lucky enough to work alongside many talents. Our team is made up of florists who have walked in looking for work and never left, old employees of team members and friends of friends.
I have organically attracted beautiful people and it humbles me to know together we are creating an enjoyable, hardworking, inspiring space where we get to create beauty day in and day out. I feel very lucky to have my Manager Caroyln and team who are like family, we are each other's support.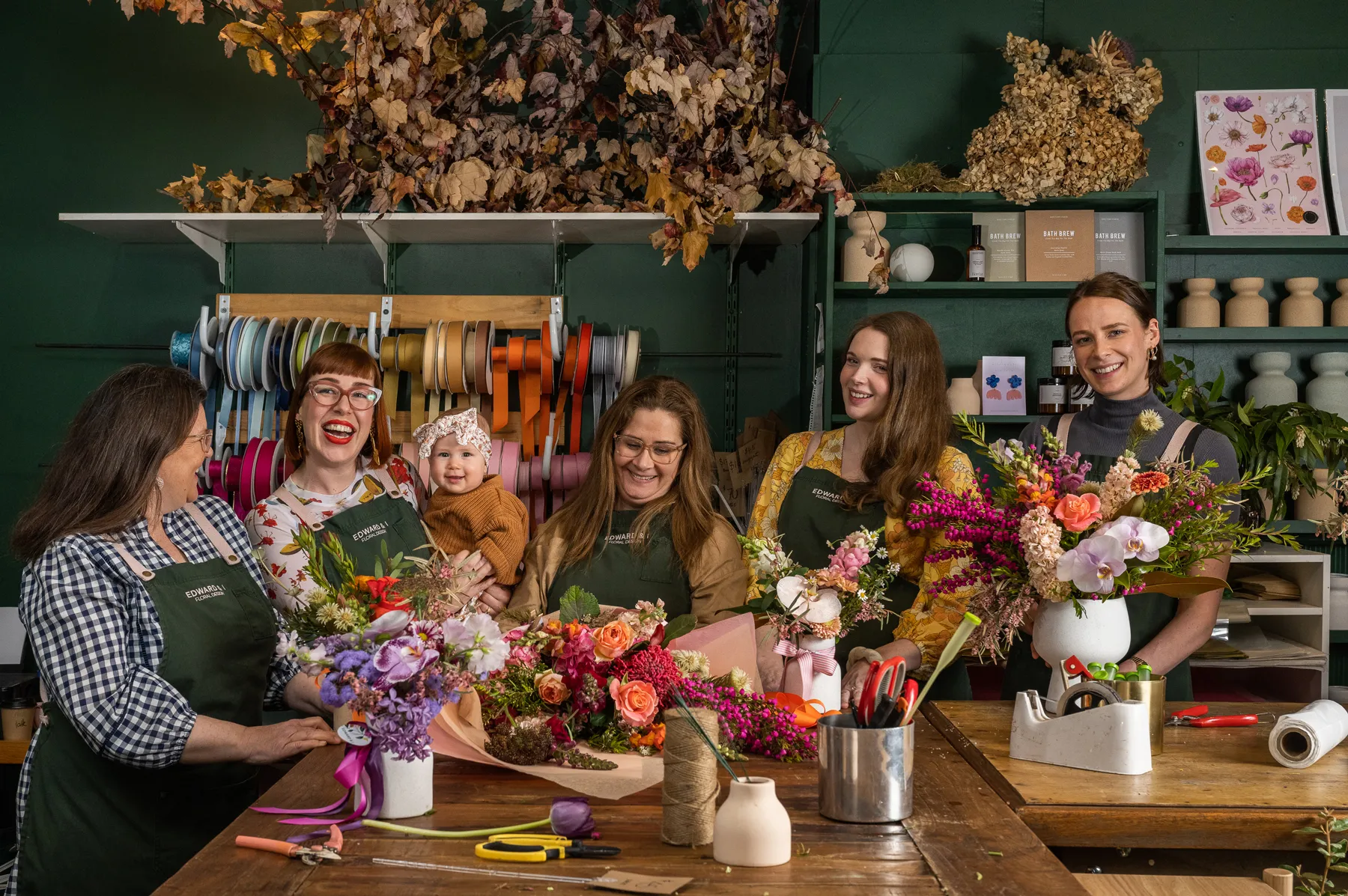 SQ: In your opinion, what is the "secret sauce" behind Edward and I's success?
C: Kindness and creating positive relationships. As a business, we share a love for flowers and all we want to do is share that love with you. Flowers evoke many emotions and we are privileged to create them for every occasion, be it celebratory, sympathy, or just because. My hope would be that anyone who receives our flowers feels the love that went into creating and presenting them. This comes down to the attention to detail in the smallest or largest arrangement – such as finishing every bouquet with a coordinated cluster of flowers and a bow — which is signature of our branding.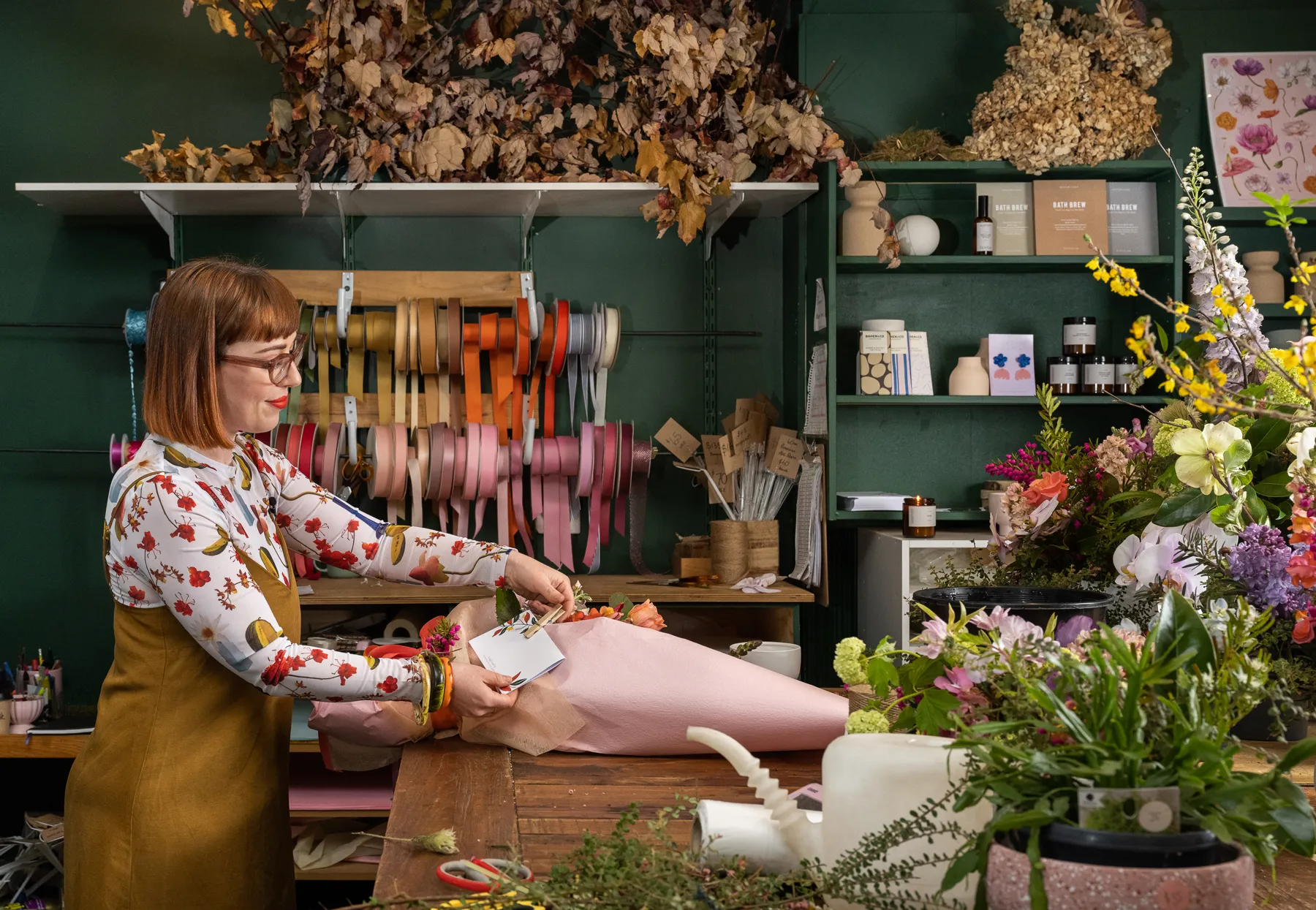 Years ago I came up with a quote and I think it reflects well on us – 'We're a little bit wild, a little bit textured, always full of fun and consistently unique.'
SQ: Floristry can be seen as a glamourous profession. Tear down those walls for us, what does it actually involve?
C: Floristry is an industry full of long hours on your feet, grubby hands, heavy lifting and early mornings. In the earlier days having a busy day in the retail flower shop meant I needed to do all wedding and event prep outside opening hours. I spent many late nights alone at the shop creating arrangements for weddings.
Along with the beautiful flowers, fruits and foliages we get work with, comes heaving lifting, battered and grubby hands, a fast working pace, creativity on demand and the ability to multitask like a ninja all whilst ensuring your attention to detail is on point.
It is also filled with the excitement of changing seasons, the effect of nature's worst and best elements, changing colours and textures, constant wow and a shared knowing that our job is a labour of love.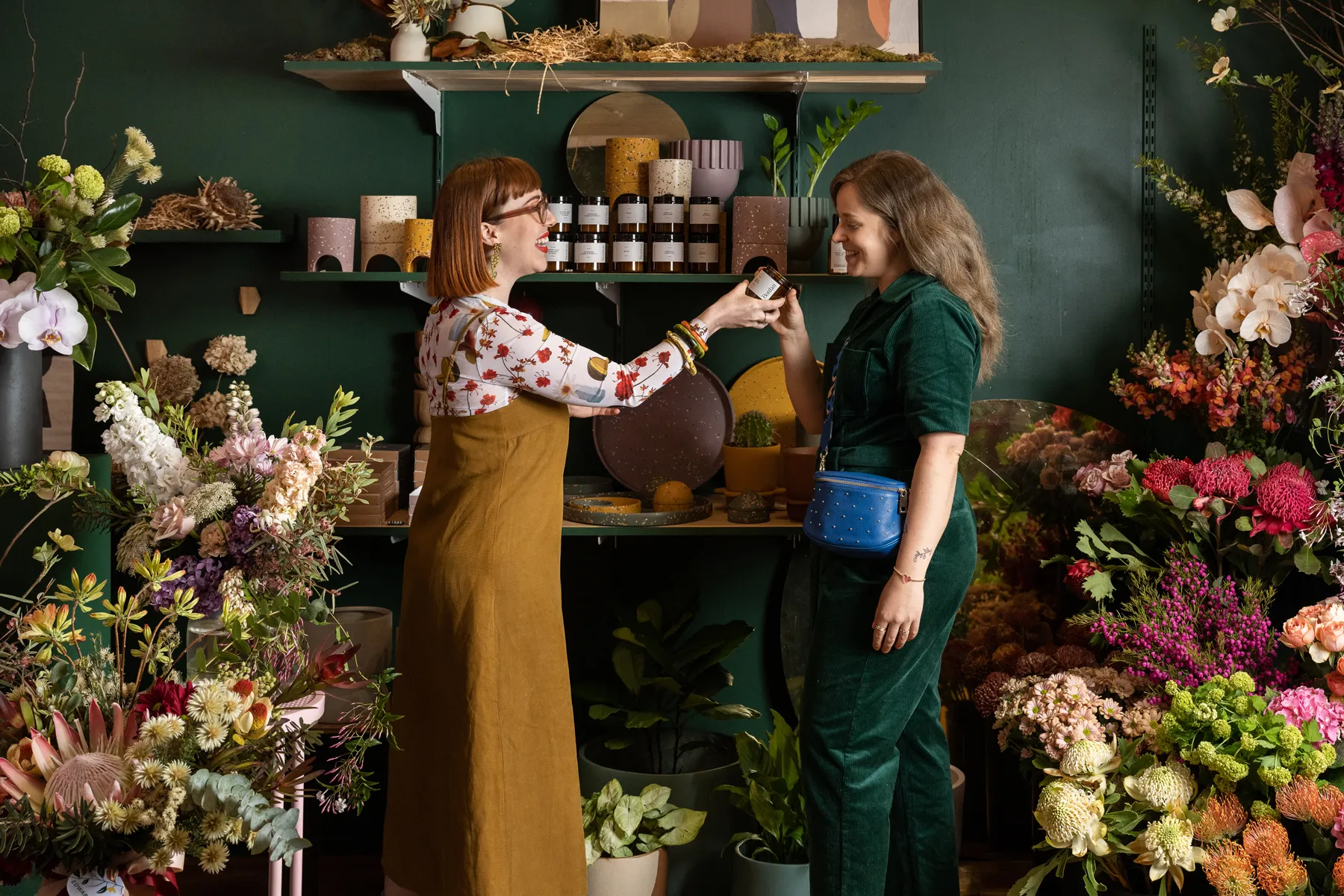 SQ: Favourite Square feature?
C: Saving customer's details – this includes contact, payment and special dates, such as anniversaries or birthdays. Customers also really like that they can easily see the amount they are spending on the large IPad screen.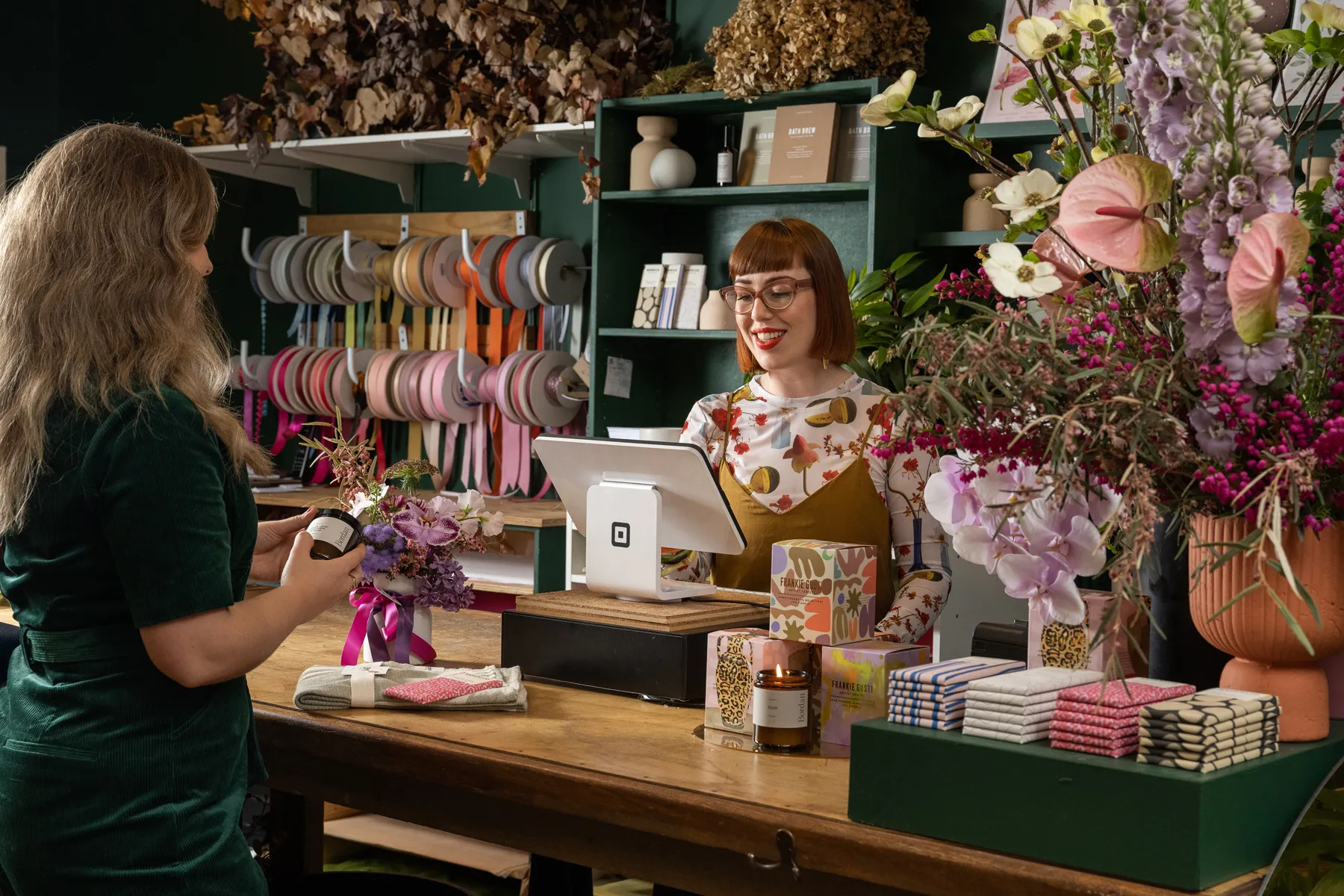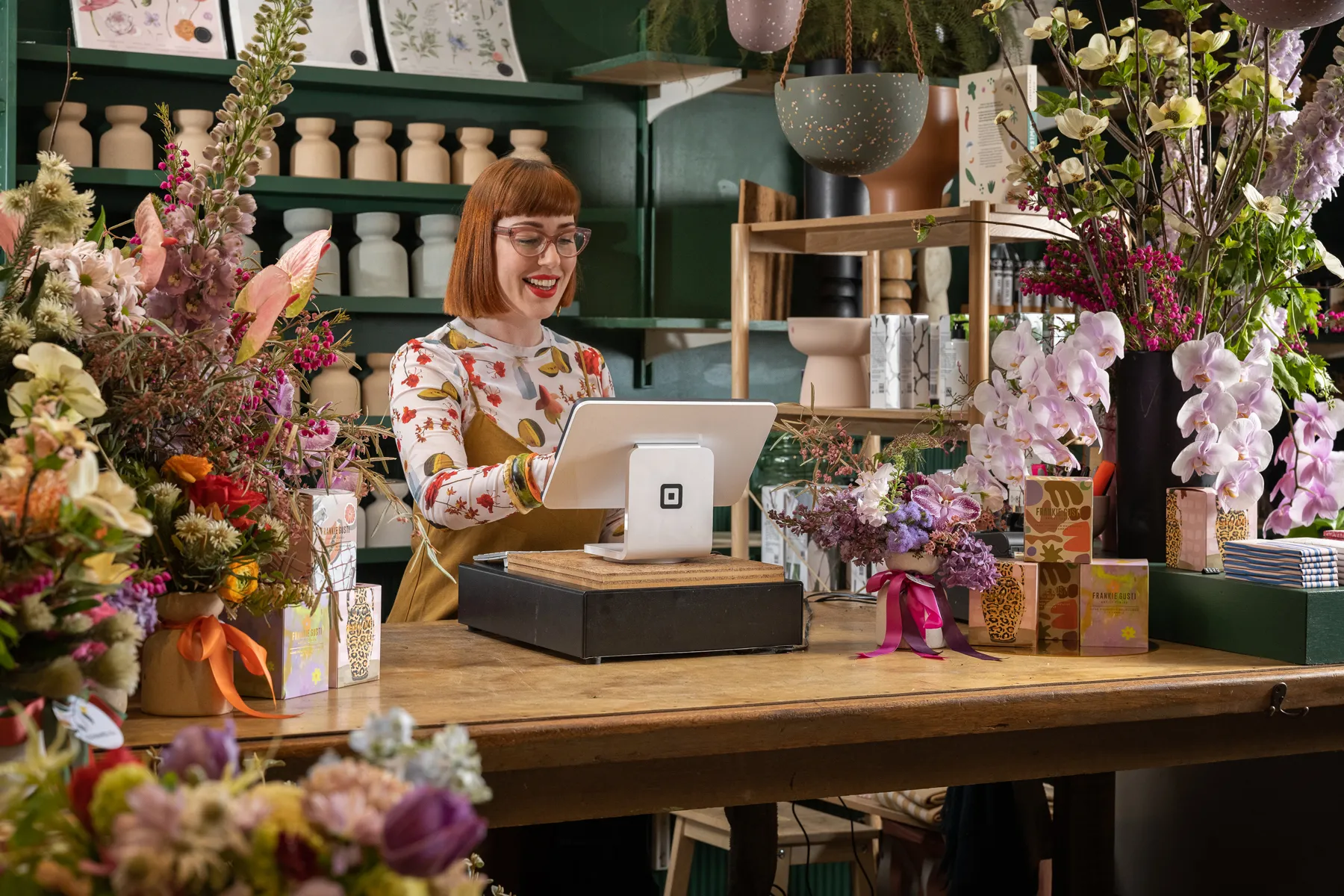 SQ: Future plans for Edward and I?
C: Workshops are on the cards. Our calendar has always been so full of weddings each year and with a small team, we are only able to stretch so far. It is my intention to block out some dates for 2023 and let fellow flower lovers into our space to get creative. Think Christmas in July, Mother's Day and Christmas Wreath Making.