One of the most important reflections across the world at the moment as a result of the COVID-19 lockdown restrictions is an emphasis on supporting local businesses and 'shopping small' with local produce and goods. However this has always been something of importance to Louisa Mudge, owner of Bottle & Hoop – an artisan deli and cheese shop in Brunswick Heads, near Byron Bay.
Bottle & Hoop specialises in specialty cheeses, charcuterie and accompaniments, and Louisa is passionate about providing a unique alternative to supermarket products. Recent times have caused the business to shift to online delivery across Australia.
We spoke to Louisa about pivoting online and the importance of shopping small.
Tell us a bit about how Bottle & Hoop got started. What was important to you about starting a specialist deli in Brunswick Heads?
Bottle & Hoop was born from the belief that every small town deserves a dedicated cheese shop and deli – somewhere you can go to pick up local and imported cheeses, charcuterie and accompaniments and have a chat with someone who is passionate about them. It is important to me that we get back to local buying. Not only shopping smaller but from people who can tell you where the food you are going to eat actually comes from and why you will love it.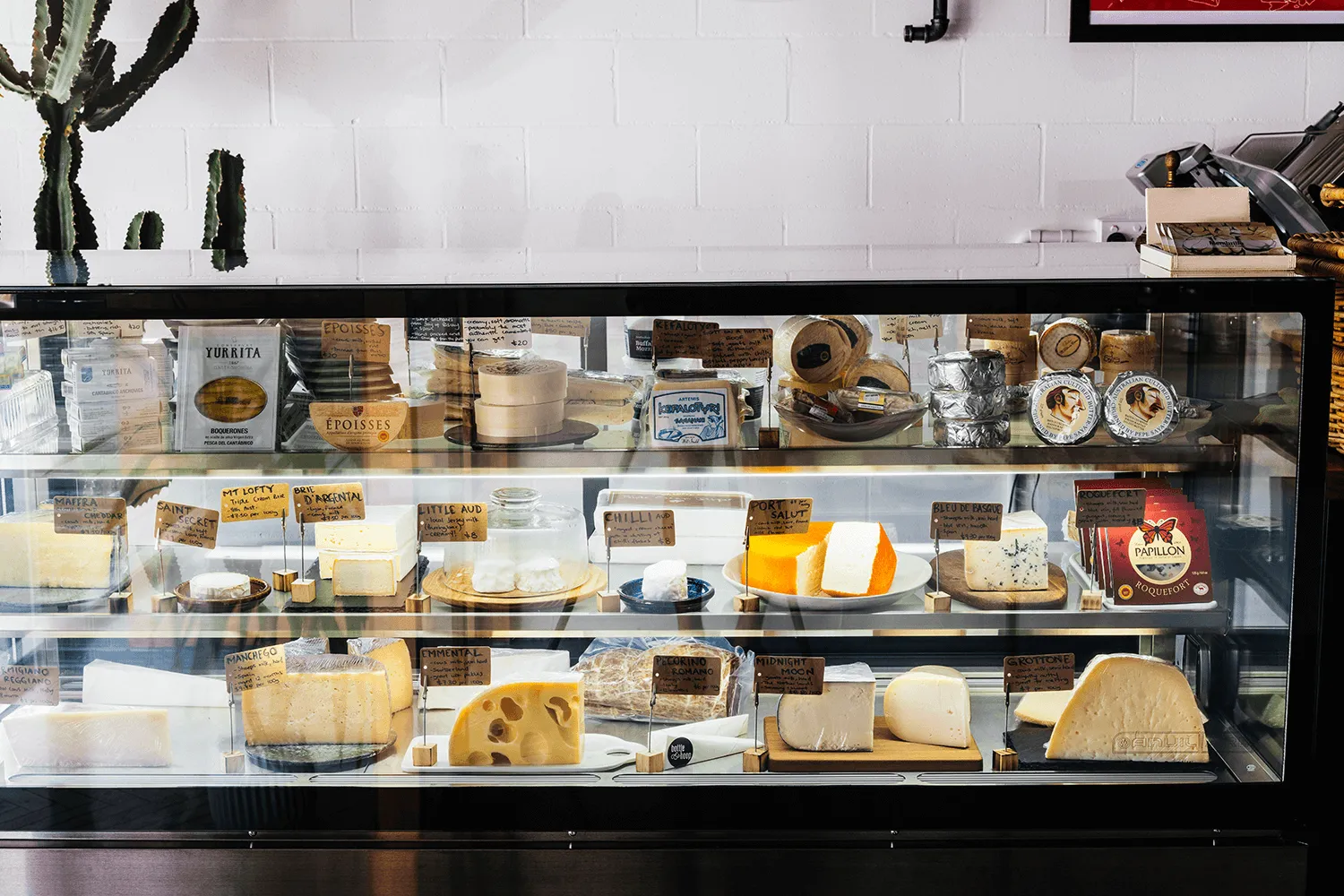 You say every product you stock has a story – can you share a story of a recent product you sell that you love?
There are so many that I'm struggling to know where to start! Living and doing business in Brunswick Heads, just north of Byron Bay, I am lucky to be surrounded by incredible produce and producers.
A relatively new product we are excited about is a local wild venison salami. Before I met Jonas from Fair Game Wild Venison, I had no idea that we had a wild deer problem in Northern NSW (and indeed, other parts of Australia). They're an introduced species that are causing our farmers huge issues – destroying pastures and vegetation which adds a lot of financial stress. On the one hand, we're often in drought and struggling to keep up with meat supply, on the other, deer (a great protein source with little to no saturated fat) are being culled and wasted. Jonas saw firsthand the environmental impacts, the stress on our farmers and the unnecessary wastage and decided to do something about it. The result is unfarmed, all natural, hormone/antibiotic free salami. Ethical, sustainable and a healthier option, it's a win-win.
How has the business evolved recently?
Being just over a year old, the business has seen a lot of change and adjustment over the past 12 months, even before COVID-19. Creating meaningful relationships with customers and suppliers has been the best part, and seeing those relationships develop is the most rewarding. Being the new shop on the block in a small town can be difficult but I'm lucky to be part of such a supportive community. When a disaster like COVID-19 hits, being able to lean on each other and have open conversations is a lifeline.
How are you navigating these uncertain times with COVID-19?
Whoa, what a time! The last few weeks have been an absolute whirlwind. The community support has been incredible. I am a whole new level of grateful for every order, every phone call, every message of encouragement.
Like many businesses, Bottle & Hoop needed to do a quick swivel over to an online structure, offering online ordering, local delivery and interstate shipping. Lucky for me, I had been using Square and Weebly to build an online store for a few months in the lead up to the pandemic, but had never actually made it live. COVID-19 was that push that I needed to get it happening for real. Honestly, without such an easy platform to work with I'm not sure how I would have been able to make the transition so quickly and easily. Knowing that I could make my online store sync accurately with my POS, look schmick and be easy for my customers to navigate was a dream.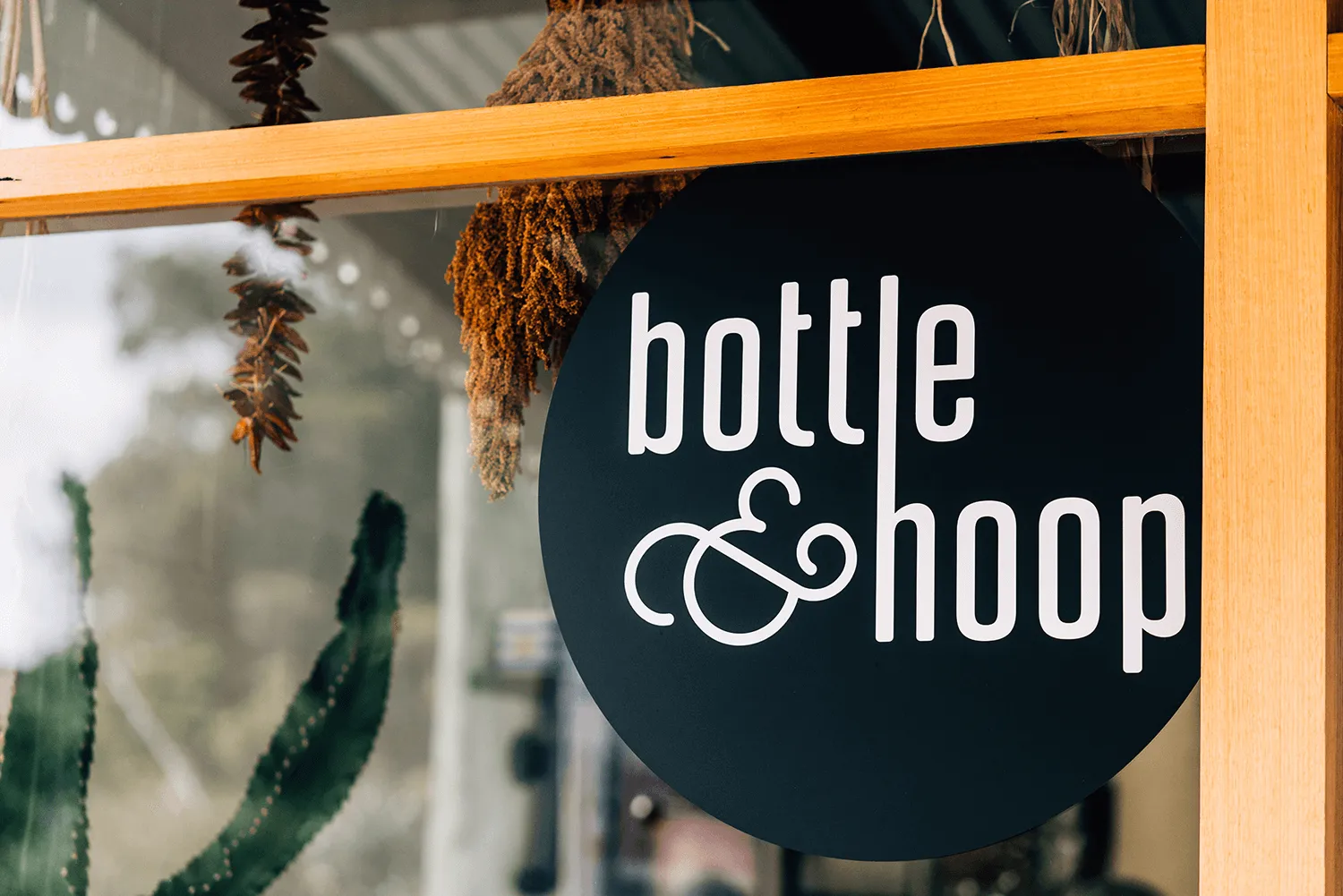 What has been the biggest challenge of going online?
The biggest challenge going from brick and mortar to online was trying to do so with minimal environmental impact. One of the things that irked me the most about opening the storefront in the first place was the amount of packaging that everything arrives in – and I'm just a small cheese shop!
I started a conversation with my suppliers and asked that they collect the boxes and wrapping that my orders arrived in and take them back for reuse. A lot of them were happy to do so, and starting that conversation is so important in making that small change in helping our environment.
Any remaining boxes, I would save them and now they are used to ship out my online interstate orders. Which was a whole other environmental challenge! How do you send cold goods such as cheese and smallgoods from Byron Bay to Sydney or Queensland without the use of styrofoam and excessive plastic refrigerant?
I spent months researching a insulation system that was Australian, had the smallest environmental impact and of course, did the job! I found WoolCool – an insulation made from sheep's wool that would have otherwise gone to waste. Don't worry – the wool has been washed in a natural process, scoured then sealed within recyclable industry grade micro-perforated (did I mention, it's recyclable?!) polyethylene wrap. The wool itself can be composted or reused in a myriad of ways: from filling for cushions to roof insulation, in garden beds to retain moisture, lining for hanging baskets, lining for a dog bed – the list goes on.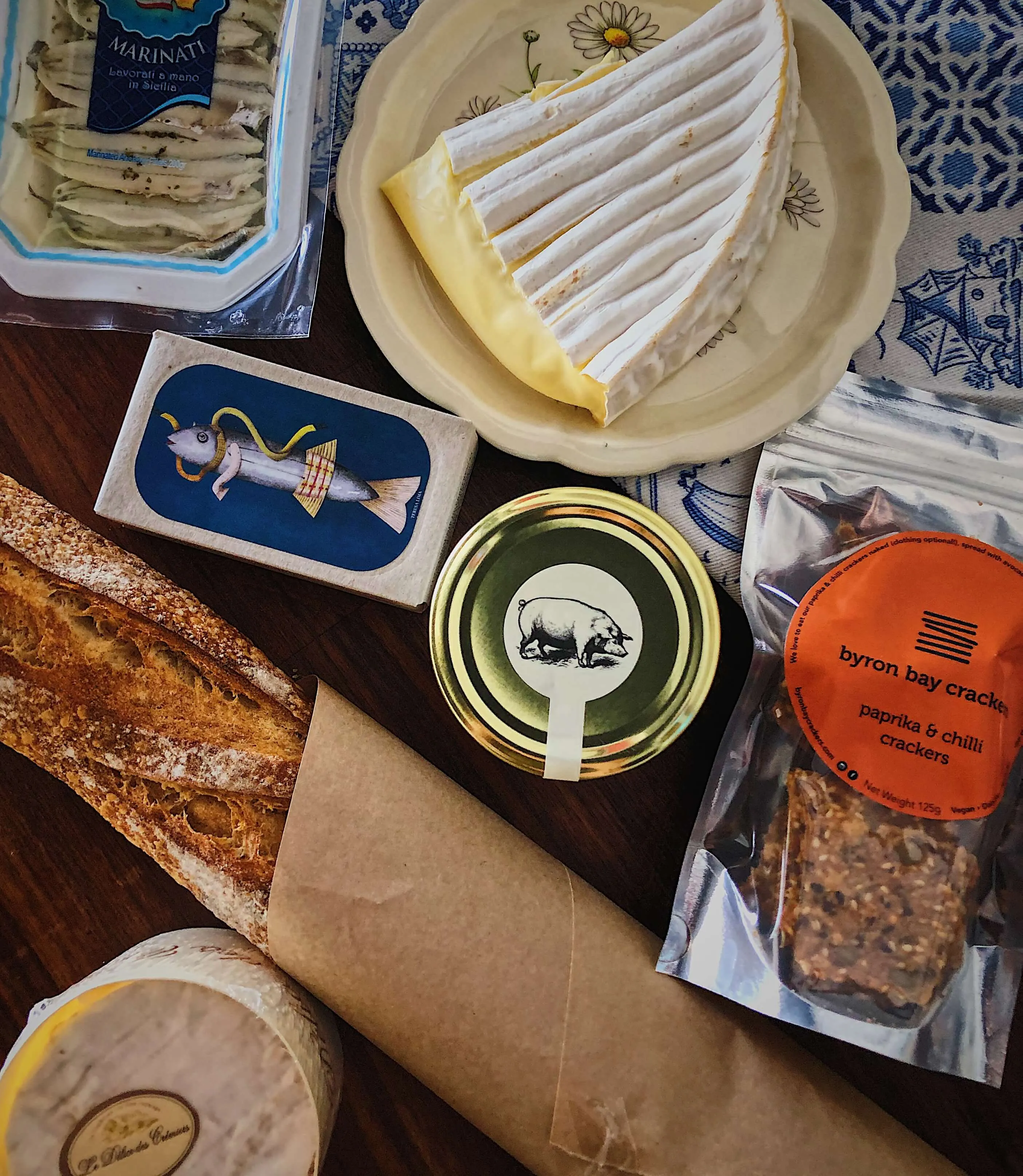 How did you get set up with an online store? What tools are you using?
It was really easy. Having used Square POS from day one, setting up an online store with Square and Weebly felt like adding a whole new dimension to selling my products.
With all my product information in my Square POS system, it was all pre-populated and synced over to the online store for me – I just got to do the fun part of choosing a template and tweaking it to suit my brand image.
Like anything, there were times when I couldn't figure out how to do or change something on the online store – but using the Square Support Centre, I was able to find the answers I was looking for. Being able to set up the eGift Cards and add those to my online store was great and a relief as COVID-19 hit.
Being able to add a messaging option to the website was also very helpful – knowing that visitors to the online store could contact me so easily with any questions about ordering or delivery. A particular tool that I'm looking forward to using more in the future is the marketing feature on the Online Store. It will allow me to send messages to customers with COVID-19 updates and help me stay connected while I'm missing out on the face-to-face in-store experience.
Any advice for other small businesses, particularly those struggling during this time?
Ask questions and ask for help. This pandemic doesn't discriminate and we have all been affected in some way, but the beautiful thing has been seeing how willing people have been to help out in whatever way they can. Use what you have – if you're already using Square, make sure you are using all the tools that are available to you and relevant to your business.