The American Doughnut Kitchen has been one of the many iconic businesses of the Queen Victoria Market in Melbourne since 1950 — their much-loved jam-filled doughnuts mean you'll often find a long queue of eager customers at their van.
More recently, the market has quite a different feel, with the entire top-half of General Merchandise stalls closed due to COVID-19, leaving only A & B sheds with fresh produce while the bottom half of the market remains open. Regardless, the American Doughnut Kitchen is still pushing on, remaining open to fulfil the sugar fixes of customers during this challenging time.
We spoke to Belinda Donaghey, the General Manager of American Doughnut Kitchen, about the company's journey, getting their business online during COVID-19, and how they've been adapting to the changing times to continue the legacy of her grandfather's company.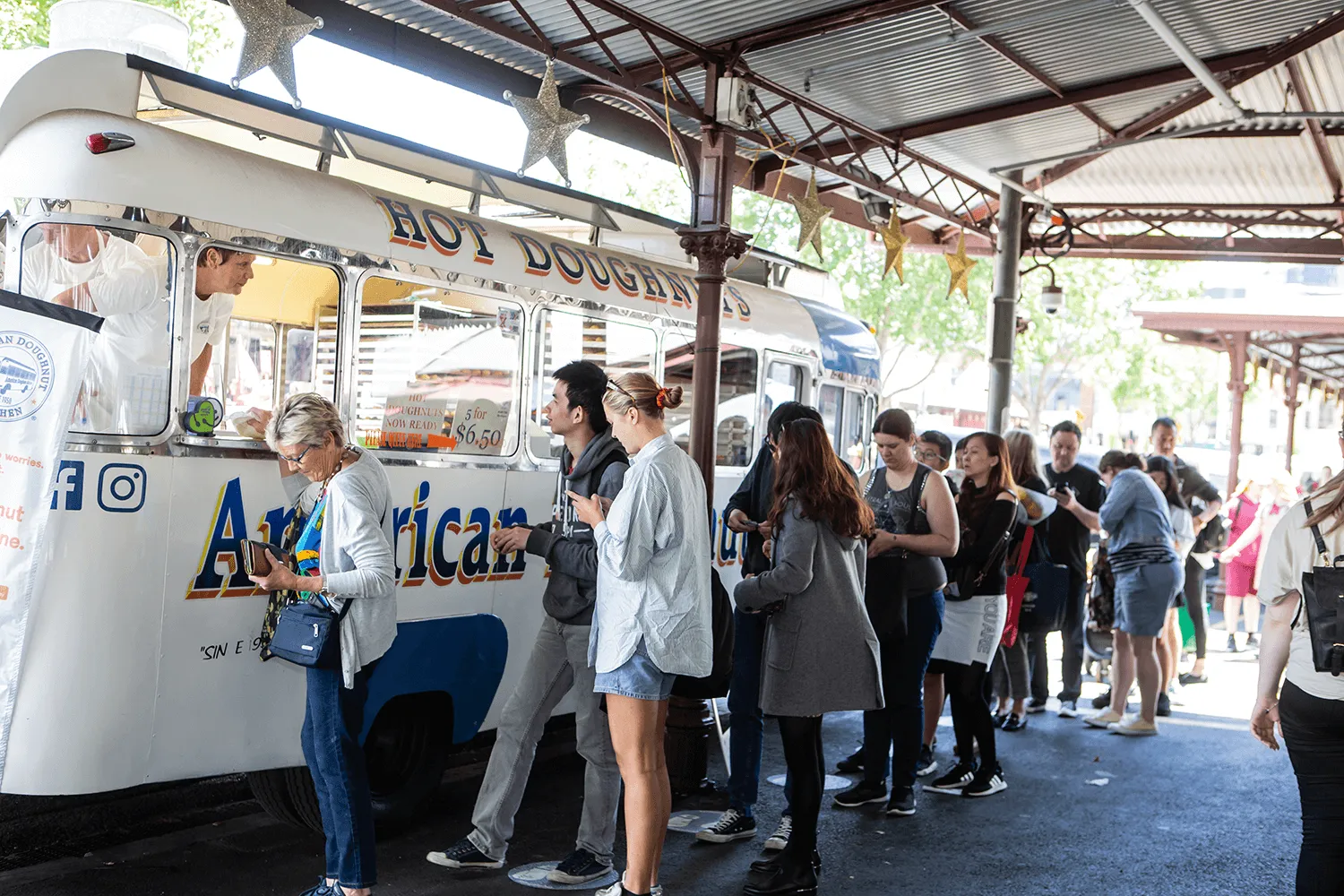 Tell us a bit about how your grandfather's business got started.
My grandfather Arnold already had a grocer's store in the Queen Victoria Market, and he and his school friend Dave had started a woodyard together as well. So they were already in business together, and the opportunity just presented itself. They purchased the doughnut business from a man named Kiffer, who was a German confectioner.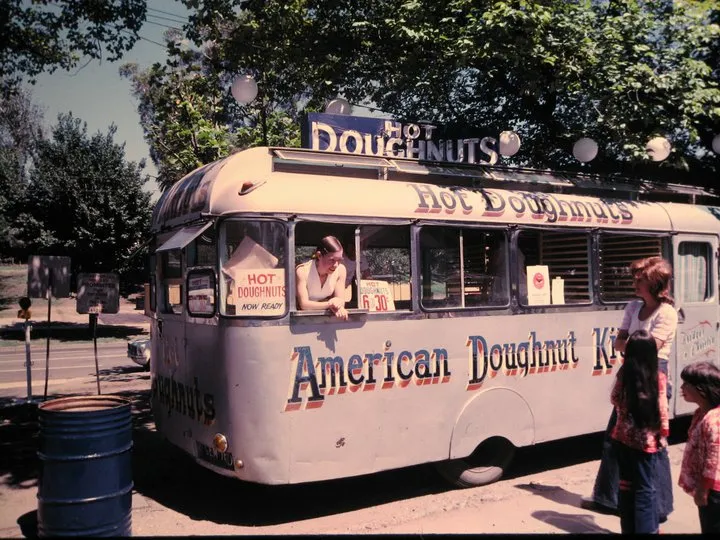 We've got two doughnut vans, which is something that not a lot of people know. They (Dave and Arnold) purchased a chassis of a Dodge Fargo and REO Speedwagon and built them from the chassis up with spare parts from aeroplane scrap yards. We've got Ansett headlights in one of them, and everything else inside is completely bespoke, including the iconic jam machine. They have really old engines, but they've got that vintage feel and nostalgia about them.
It was originally named the German Doughnut Kitchen, but as you can imagine in post-war 1950 that didn't market well, so they decided to reflect the popularity of America, and American culture at the time, renaming it to the American Doughnut Kitchen from then on. Most people know us as "the doughnut van at the Queen Vic Market"!
How has the business evolved in recent years?
Oh my goodness, a lot! I've been exposed to the business my entire life, but I went off and had a corporate career first. Once I became a mum, I started helping my own mum out with the business, and slowly started taking on more and more responsibilities. Being a futurist, I have a vision and goals for our future – I want to see American Doughnut Kitchen carry on through the generations.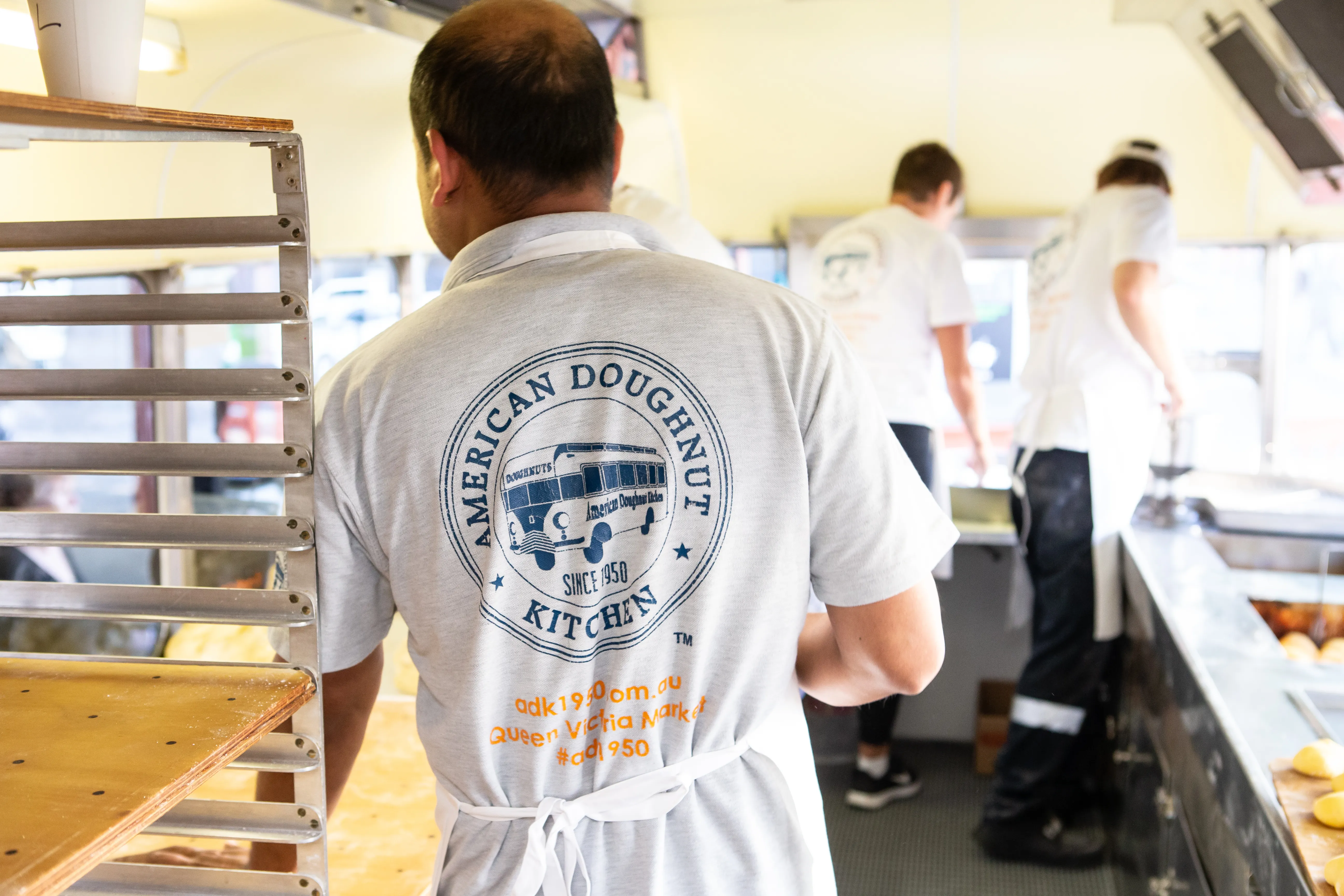 Everything was very manual and old-school when I first started. I introduced the business to accounting systems, cloud accounting and introduced EFTPOS payments drawing from my corporate experience to 'modernise' internal systems. I was also the driving force behind getting a registered trademark.
There was no website or social media presence where customers could engage beyond the face to face interaction at the market, so I innovated in this area. Loyalty cards and gift cards are other tools that we've introduced and now going digital with them thanks to Square.
We have our Square website as well, so we take orders through the Square Online Store which is terrific, and convenient for our customers. Being able to gather our customer data is incredible as well to better understand them and their buying habits. We can nurture them when we 'know' them.
Tell us a little bit about getting started with Square.
Having Square has been an absolute life-saver. We actually had the Square machine go live on my grandfather's birthday this year. He's been gone since '96, so quite some time, so that date sticks in my mind as the Square Terminal 'go live' day, because of his birthday. We introduced it slowly and I wanted to get familiar with it before I let it loose on everyone, as change can be tricky for some.
Finding a card payment solution that actually fit our business was the tricky part to making the decision. Square launching the new Terminal got me across the line. If it weren't for tap and go, we probably would have taken a lot longer in terms of taking it up because we do serve our customers really, really quickly.
The only thing we serve are doughnuts, so it's not like there's much choice involved! We can literally have a customer come to the window and leave again in 5-10 seconds — if they don't have their money ready, that kind of stretches it out. So we needed something that was really quick. And I'm really impressed with how quickly the transactions get approved with Square, which is awesome — it's been brilliant.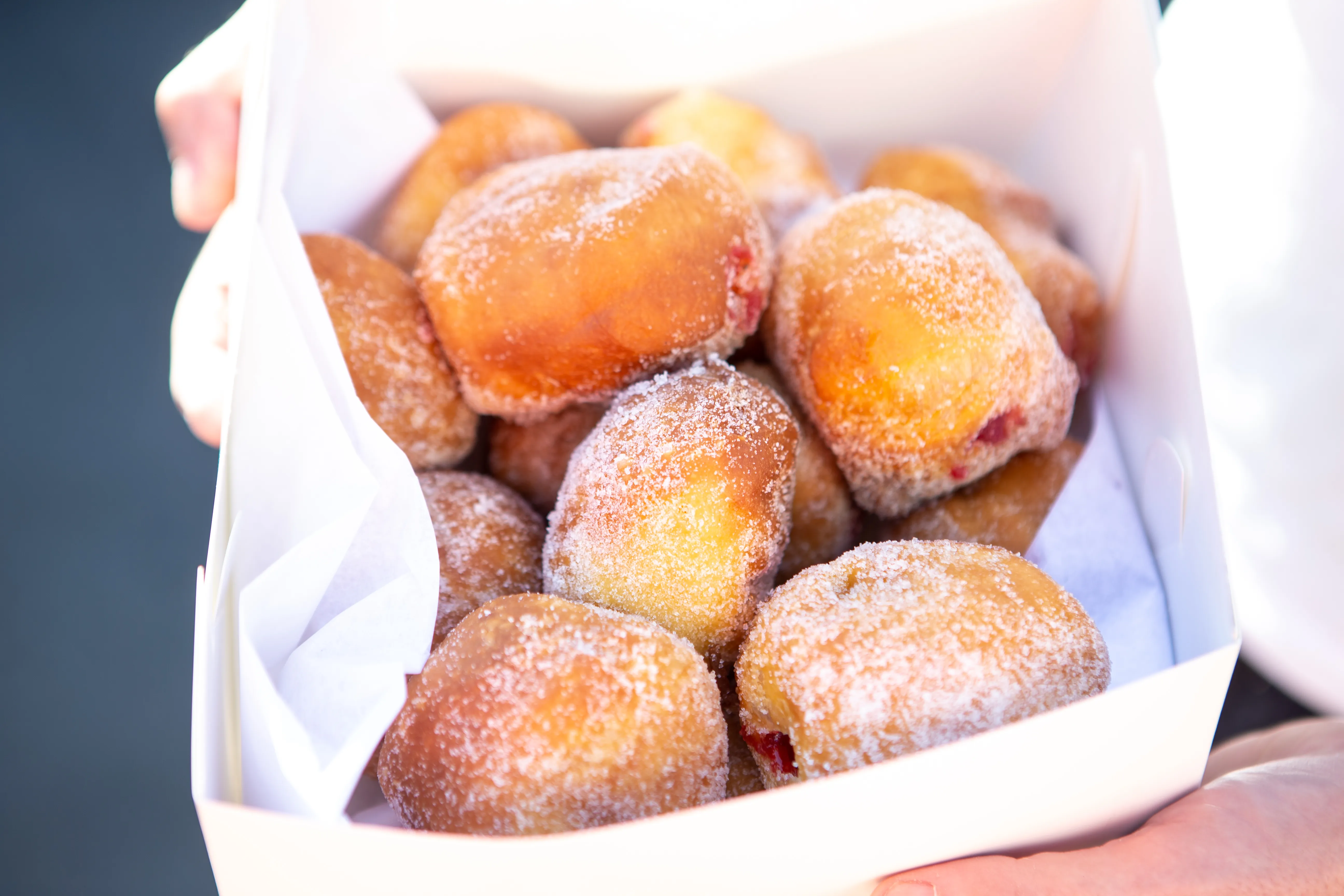 What kind of changes have you noticed to the business since COVID-19 and how are you navigating this time?
A drop in foot traffic has been the major change, although we've been very fortunate in that we are still open. The Square Terminal has been an absolutely critical tool for us, it's great to be able to login and see our figures in the Dashboard at any time and in real time. While we haven't been 100% cashless, the majority (90%) of our sales are now cashless, so I can get a really good idea of how our sales are going hour-by-hour and how they're clearing compared with the previous week. This kind of data in an environment that's changing daily has been priceless. The cost saving in less cash handling has also been substantial, not to mention the lowered risk.
Customer attitudes have also really changed. We had 'queue here' dots on the footpath outside our van, and have removed every second one to enforce social distancing as well, and of course extra hygiene and cleaning measures.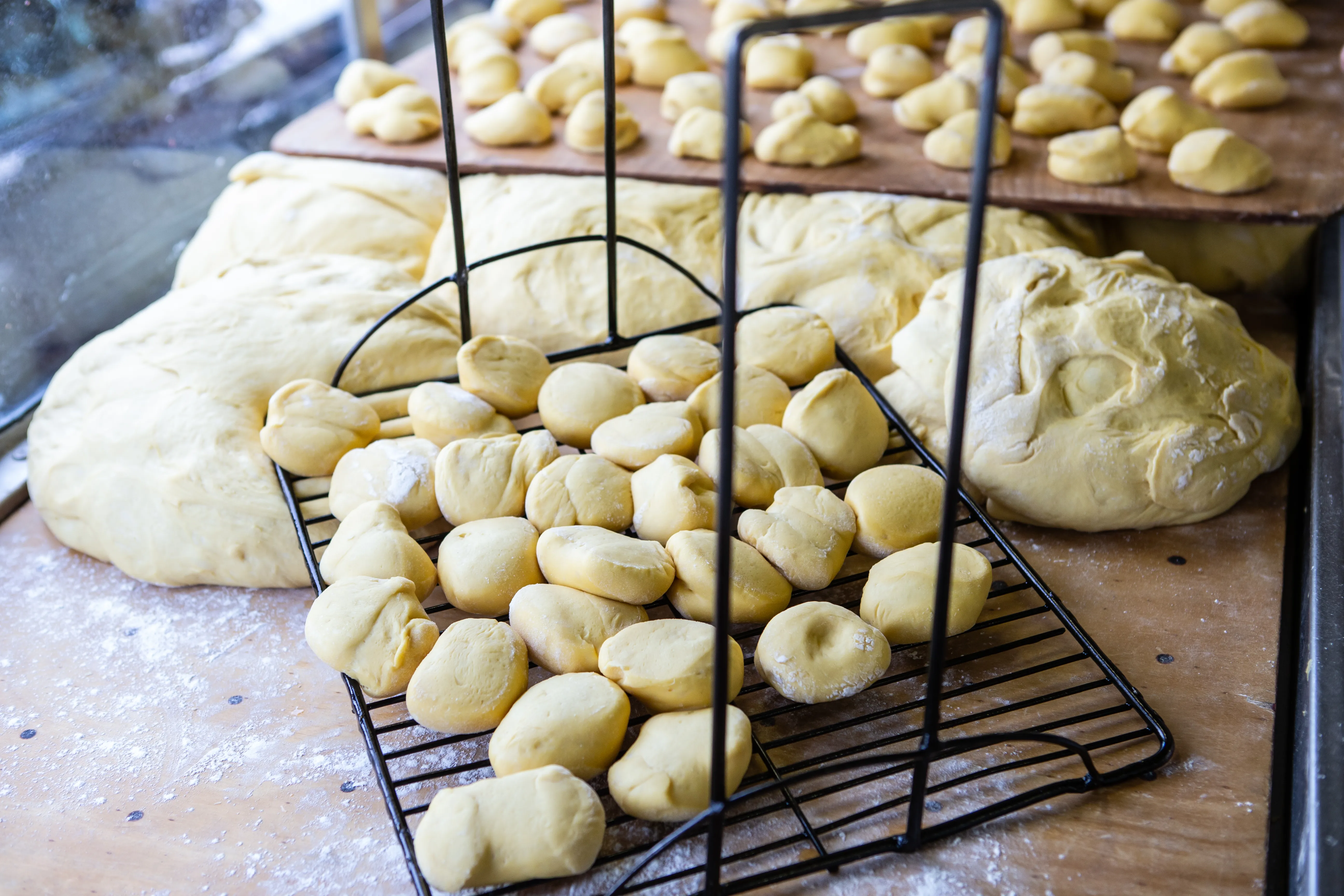 What was the biggest challenge of getting your online store up and running and what's been working?
The actual setting up itself was pretty painless. I did that myself, Square's Online Store was very easy to use. We don't offer delivery at this point, so I just disabled that feature.
We have been using the online store as a tool to take orders from people in my local area (and I'm about 40KM from the Queen Vic Market) — someone even shared it in the Nextdoor app.
Each week, I've been taking orders of up to 500 doughnuts on a quiet day, and delivering them. I started out doing home delivery with my car to people in my area, and now getting them to pick them up from our local shopping centre. It's just one way we've pivoted our business to increase sales in a climate we've never experienced.
The Square Online Store has been great. I've just added in aprons on there as well, because we donate a portion of those sales to the Royal Children's Hospital.
Do you have any advice to other businesses, particularly those who might be struggling during this time?
Be innovative. Just do it. You are not going to know if you don't try, and particularly with Square where the fees are so low, you'd be crazy not to!
And get yourself an ecommerce site. If you don't already, do it now, and just think outside of the box about how you can do things a little bit differently, because there are plenty of opportunities for all types of businesses.
Square Online
Sell in more ways with a free online store.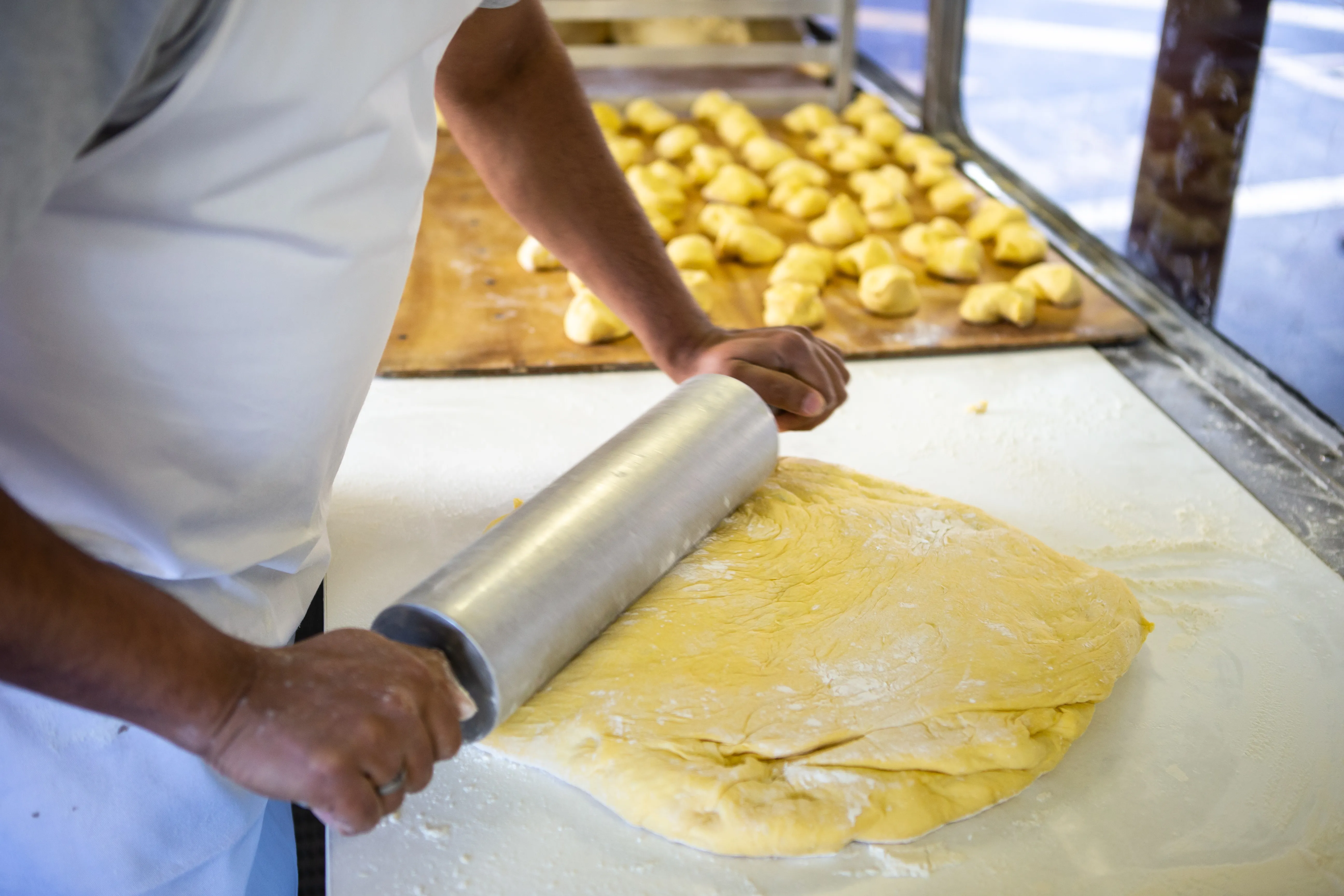 What's next for American Doughnut Kitchen?
I was really looking forward to being 100% cashless for the QVM Winter Night Market, but it has been cancelled this year like many other large gatherings. That was going to be a really exciting time for us, in terms of the data I could collect for future planning as well as making it easy for customers to do business with us. Having a cashless solution now means we are no longer potentially excluding an entire generation of customers who don't carry cash.
Right now, we're just looking forward to going back to some kind of normal, where we can see all of our beautiful customers again and they can recommence their family traditions of getting doughnuts to eat while they shop.
We're also looking forward to celebrating our 70th birthday year in the way that we had planned, with monthly promotional events to engage and entertain our customers. Some of these are on the backburner at the moment, so we're looking forward to being able to celebrate in style.
Hopefully by August, our official birthday month, we will be able to really celebrate properly – and in the shorter term we're looking forward to celebrating National Doughnut Day on Friday 5th June.
Image credit: Kristyna Hess Photography