The days of finding a role that you can work in for life are far and few between. As we grow and evolve our skill sets, we also evolve our values. For many Australian prospective employees, the financial draw card is no longer the sole indicator of a great role. Australians are searching for companies and roles which mirror their personal values, in fact, 96% of Australians have rated factors other than money as 'most important' to achieving meaningfulness and happiness at work and 71% of Australians believe that meaningful work is more important today, compared to five years ago.
We recently sat down with Lili, Restaurant Manager at Byron Bay's vegan fine dining restaurant No Bones where we learnt what a day in the life of a Restaurant Manager looks like, aligning your career with your values and how a holiday turned into an international career pivot.
SQ: Firstly, what do you do, what's your official job title?
L: Hullo! I'm Lili, the Restaurant Manager here at No Bones (AKA Chief of Good Vibes!)
SQ: Tell us about life before No Bones
L: Back at home in the hills of West Wales, at the ripe age of 16, I left college and jumped straight into the food and drink industry, starting my journey working for a start-up chocolate factory owned by a friend. This role taught me valuable lessons about running a small business and all the yummy food that went along with it and definitely inspired me to continue in the industry.
After those fabulous five years, I moved to a wondrous venue called 'Pizza Tipi' which was set on the Teifi River making wood-fired pizzas and pouring craft ales with my friends (which was pretty awesome!). As happy as I was tucked away on the coast of little Wales, I always had a passion for travel and food, which eventually brought me to Australia.
SQ: How did you end up at No Bones?
L: I was road-tripping down the East Coast of Australia with a plan to stop in Byron Bay for a week to visit a friend. She knew me and my best friend were vegan, so she told us that she had to take us out to dinner at the "best vegan restaurant in Byron" called No Bones!
The second I walked through the doors, I fell in love with the most delicious food, driven mission and amazing experience. It was a gut feeling that this place was meant for me. So, the next day I sent No Bones an email telling them exactly that, hoping there would be an opportunity to join the team. They got me in for a trial that night, gave me the job and low and behold I've been in Byron ever since. I'm now managing the dreamiest team in what I think is the coolest place on the planet!
SQ: Walk us through a day in the life of the Restaurant Manager at No Bones
L: A typical day for me consists of insane food, delicious drinks and just as wonderful company. I feel so lucky to be surrounded by such an awesome crew, it truly makes my job so enjoyable to have an inspiring group of people to work alongside. We get to have a laugh, bust a little dance to the funky music and then all gather around after work tasting the wares of our menu, doesn't sound like a chore, right?
SQ: Why is it important to find a space/workplace/role that aligns with your values?
L: Previous to finding No Bones, I had only worked in venues that sold meat and dairy. Being vegan, it made it difficult for me to work in this environment as I could never try or feel truly passionate about the food we served. Finding a place where I could not only eat the whole menu but also mirrored my passion to help save the planet through plant-based eating was awesome. After experiencing this feeling I don't think I could ever go back to work in a place that did not align with my values. It just feels like so much more than just a restaurant or just a job.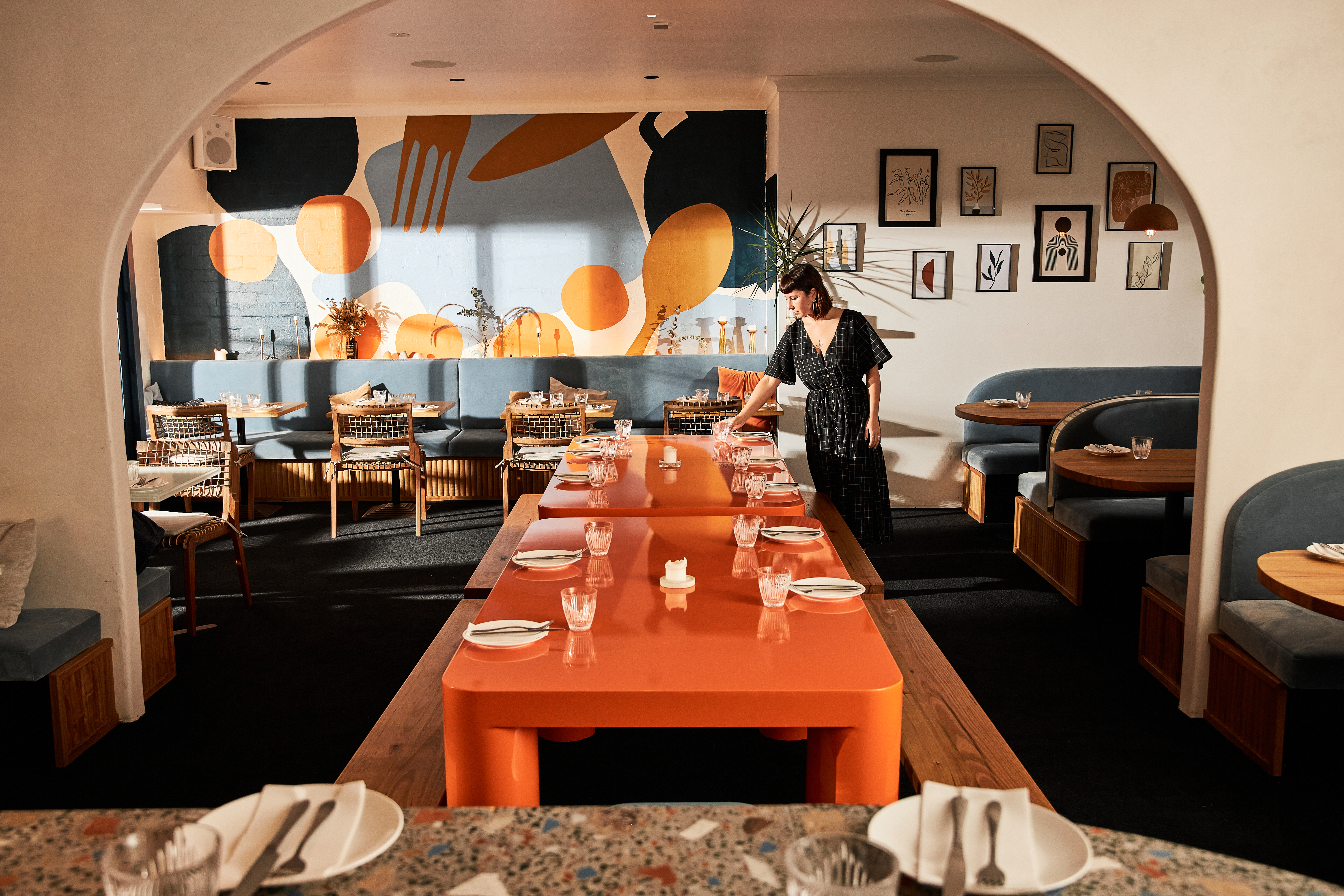 SQ: If you could go back in time to visit Lili five years ago, what advice would you give her?
L: I would tell her to never be scared of taking that jump and moving to the other side of the world. It's always a daunting prospect to leave your beautiful life and home, not knowing what would be waiting for you in this unknown land with no support network, but it was by far the best thing I've ever done.
I was only planning on coming to Australia for six months - that was nearly three years ago. Little did I know that I would find my calling out here. So yes, the advice would be to always push yourself out of your comfort zone.
SQ: What's on the cards for future Lili? Any grand plans, or are you happy where you are?
L: Happy is an understatement for sure, I love my work and the area I live in. I always like to stay present in my life, not giving too much thought to where life may lead me but I know No Bones is going to be a huge part of it. We plan to open up many more No Bones all over the country and beyond, so who knows, maybe I'll open a No Bones in Wales one day (hehe!)
If you are looking for ways to do more, yet simplify your business operations Square can help. Read Aussie business stories and find more handy tips and tricks on Townsquare.