When Mikey and Natasha moved from Sydney to Byron Bay with their young family, they never anticipated a pandemic shut down and cross-border bubbles would lead to them losing their jobs. But in true 2020 fashion, they were forced to think on their feet, go local and open a business in Byron Bay. The result, Shred Culture Tattoo, a culmination of a love for surfing, street style and tattoos turned into an inclusive, inviting and open space which garners queues down the street on a busy day. We recently visited Mikey and the team in Byron Bay to speak about their challenges, unexpected wins and changing tattoo stigmas. Read our full chat below.
SQ: How did Shred Culture start?
M: Shred began out of necessity, combined with a long-time dream. We kept losing our jobs due to the border closures between Queensland and NSW. We live one block outside the 'border bubble', so we had to create an opportunity within our own state. I am a tattoo artist and my wife Natasha is a designer at One Fable. We randomly found an amazing space in central Byron Bay that never would have been available without Covid shutdowns affecting the local area – so we jumped on the opportunity.
It was a struggle to get through the red tape, as with the tattoo industry, you are guilty until proven innocent, but we are a pretty stubborn set and we simply didn't give up. We had to pay almost a year's worth of rent before we were even allowed to open our doors. And as soon as we did open we were closed for four months of lockdowns. Crazy times!
Byron was missing a street-style tattoo shop with a fresh look. There are plenty of great shops around, but we wanted to create something different and the community has been perfect for us. We found a gap in the market and the rest is history.
SQ: Tell us about your mission at Shred Culture
M: We wanted to make tattooing an inviting and open experience. We designed the shop with this in mind so that our clients can feel confident coming in and can clearly see the pristine and presentable space we pride ourselves on. We have nothing to hide and that shows.
A lot of people who want Tattoos don't fit in with the old-school mentality or stereotypes and didn't have a place where they felt comfortable. We understood that.
Plus it was important for us to be a business that gives back and the idea of 'ethical ink' isn't very common. We are part of 1% for the planet and we donate to social and environmental causes around our area.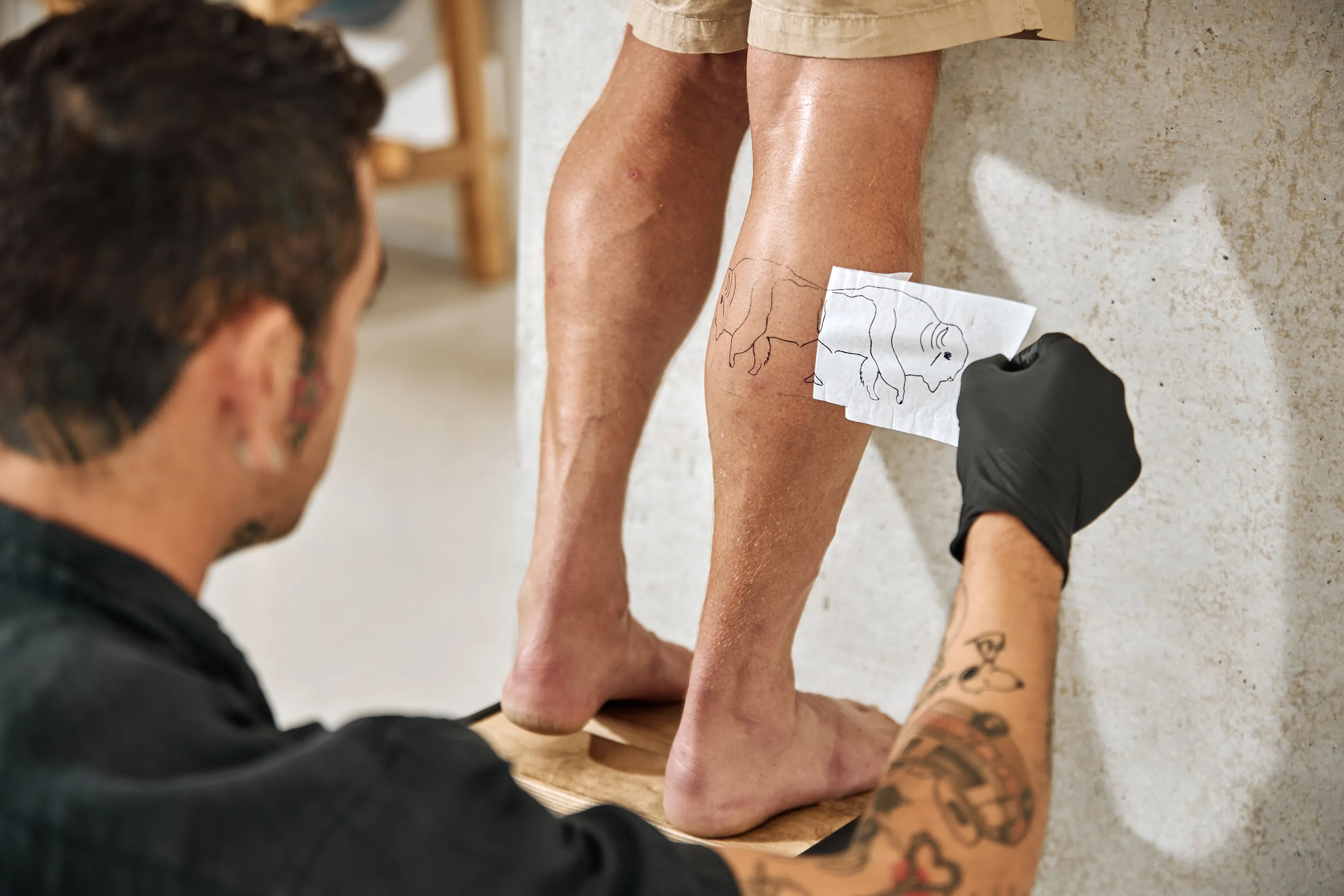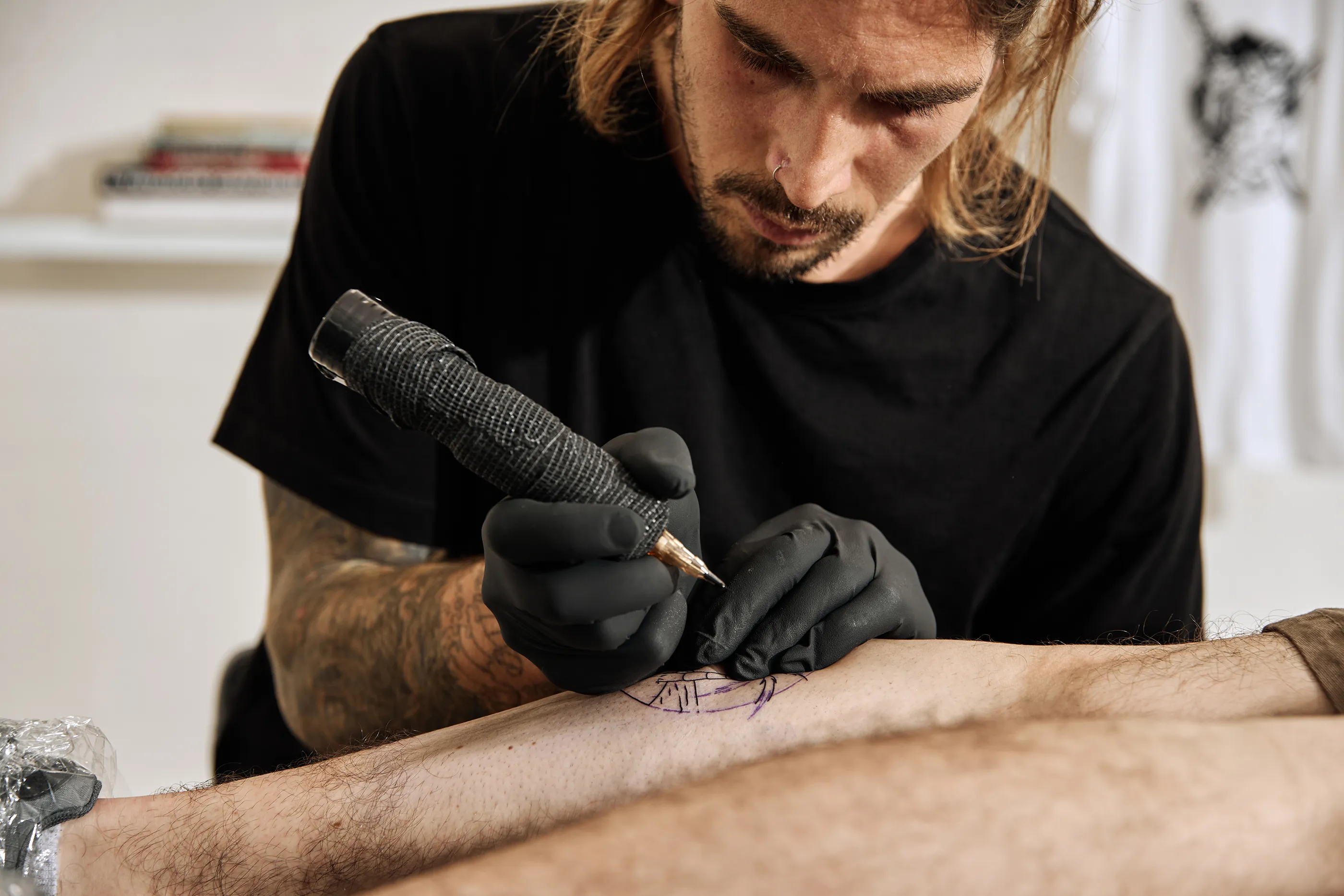 SQ: Who is your target clientele at Shred Culture?
M: We try and cater to anyone and everyone who wants to be involved, whether it be for something big or small, people coming in for their first tattoo or to finish a sleeve, local or just passing by – there are plenty of categories of people who want to get tattooed and we want to be able to celebrate all of them. We have a lot of female clientele as well, as they feel comfortable in our space.
SQ: Tell us about your team, how have you grown since opening?
M: We've been lucky to have met and worked with people from plenty of different backgrounds, which is a blessing in the creative industry as we get to see the result of people's history coming forth in their work. We have amazing receptionists that make everything run smoothly, it really is a dream team!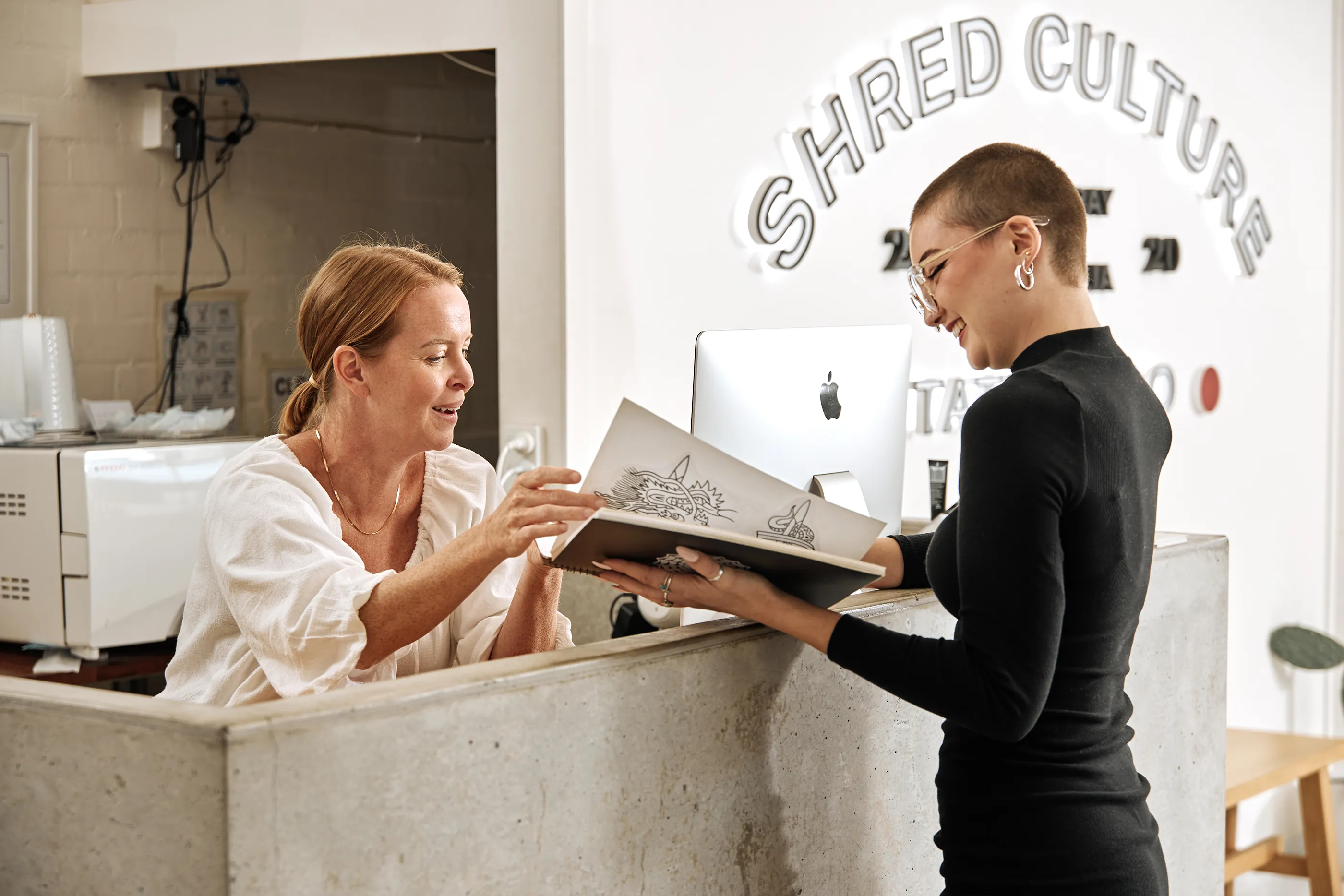 SQ: Most surprising thing about being a business owner?
M: Probably the quick success of the business. It was so hard to open that I think we expected it to continue on that trajectory. But it has been incredible! So I guess we are just surprised that it's all going so well?!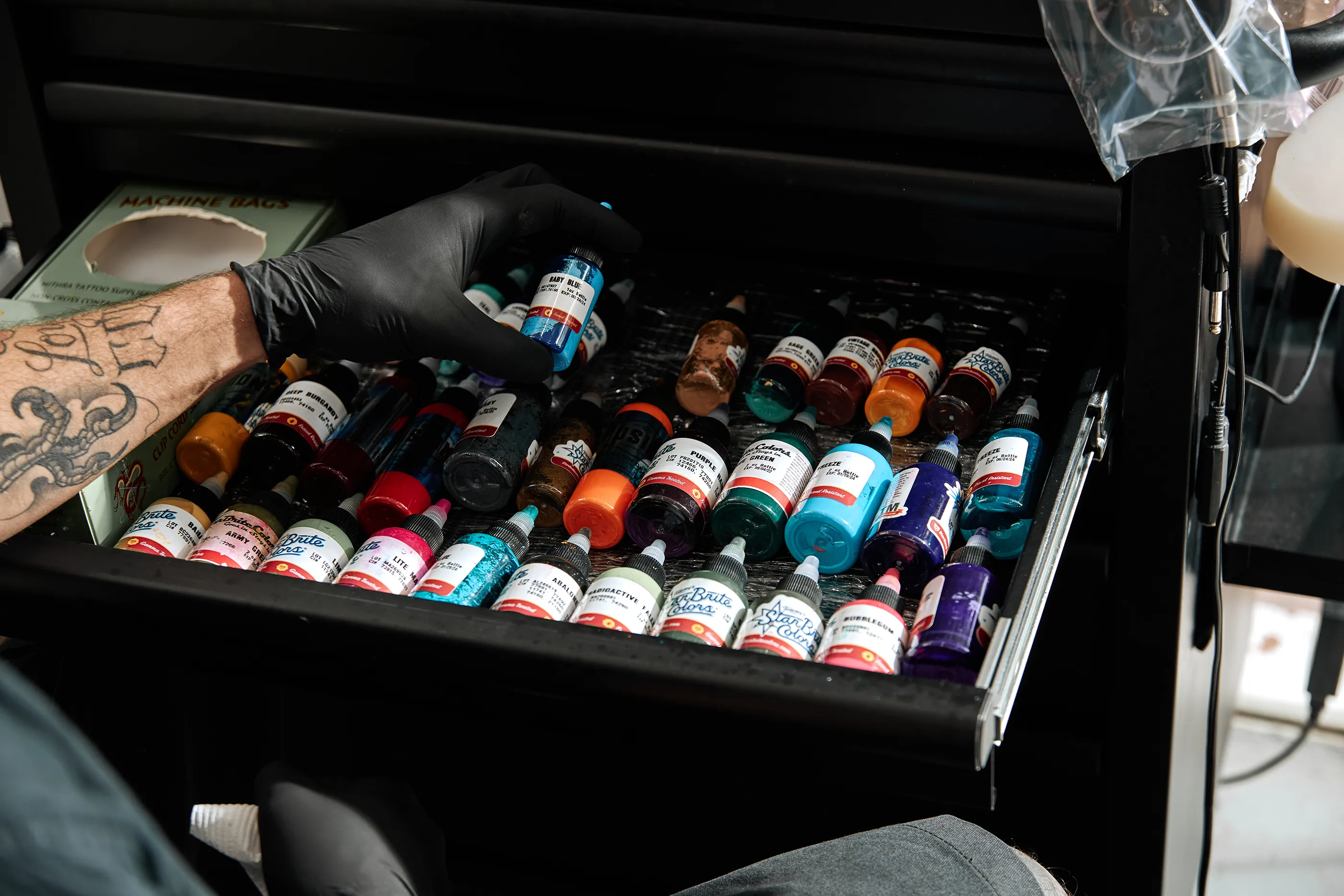 SQ: Why did you choose Square to power your business?
M: We love that we can take payments and run our appointment scheduling in one place. It was a super streamlined and obvious decision for us.
Square Appointments allows us to have a precise view of all appointment details, collate staff calendars and create/edit appointments as the owner on behalf of the employee. This leaves almost no room for miscommunication as we can see and have access to all appointment details and our artists have a clear schedule literally in the palm of their hand.
Having the client's appointment history in the sidebar when making an appointment is super helpful as we can check for any information that may be relevant for their upcoming appointment, and this also means we can provide personalised services as the artists can keep notes about the people they have worked with before.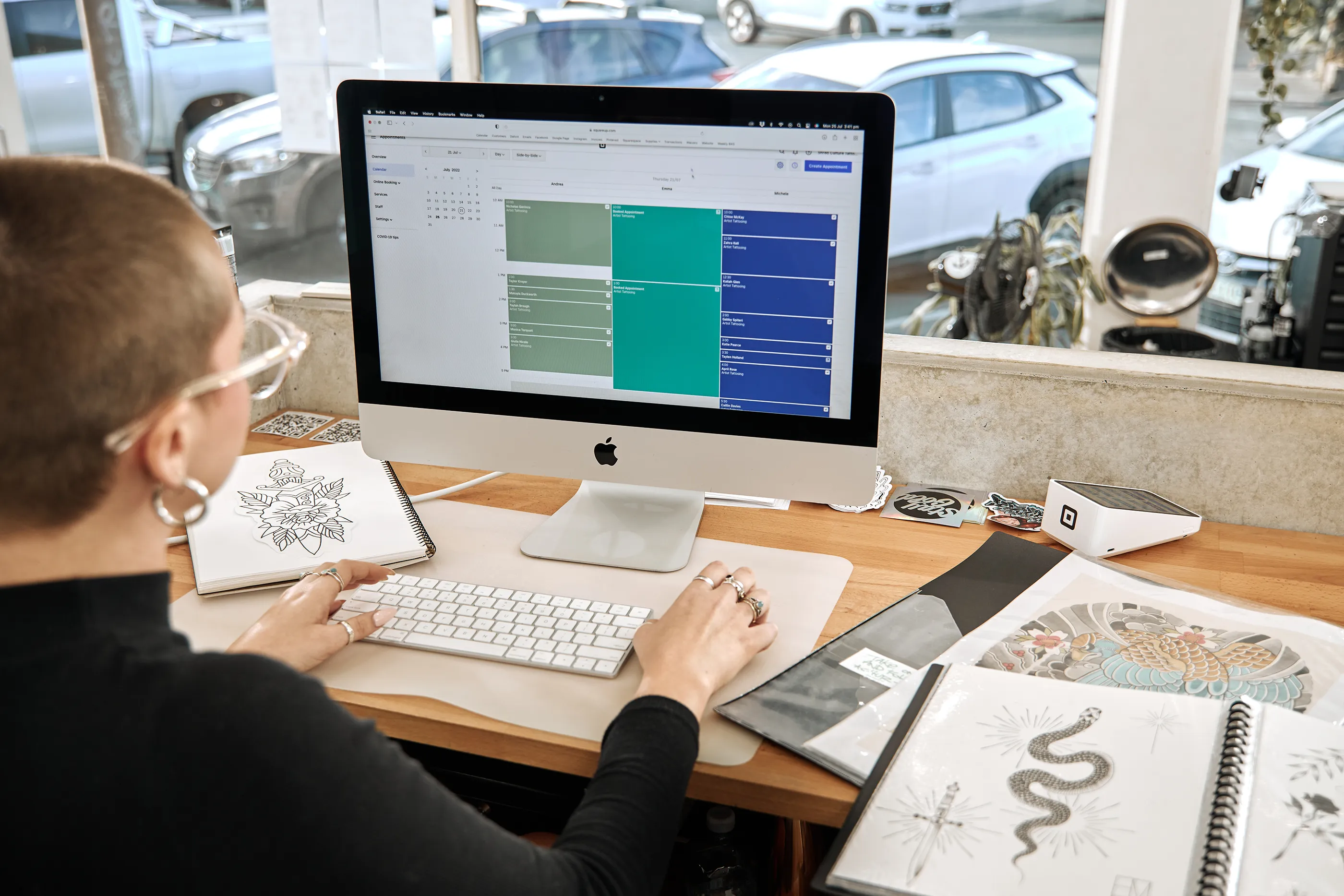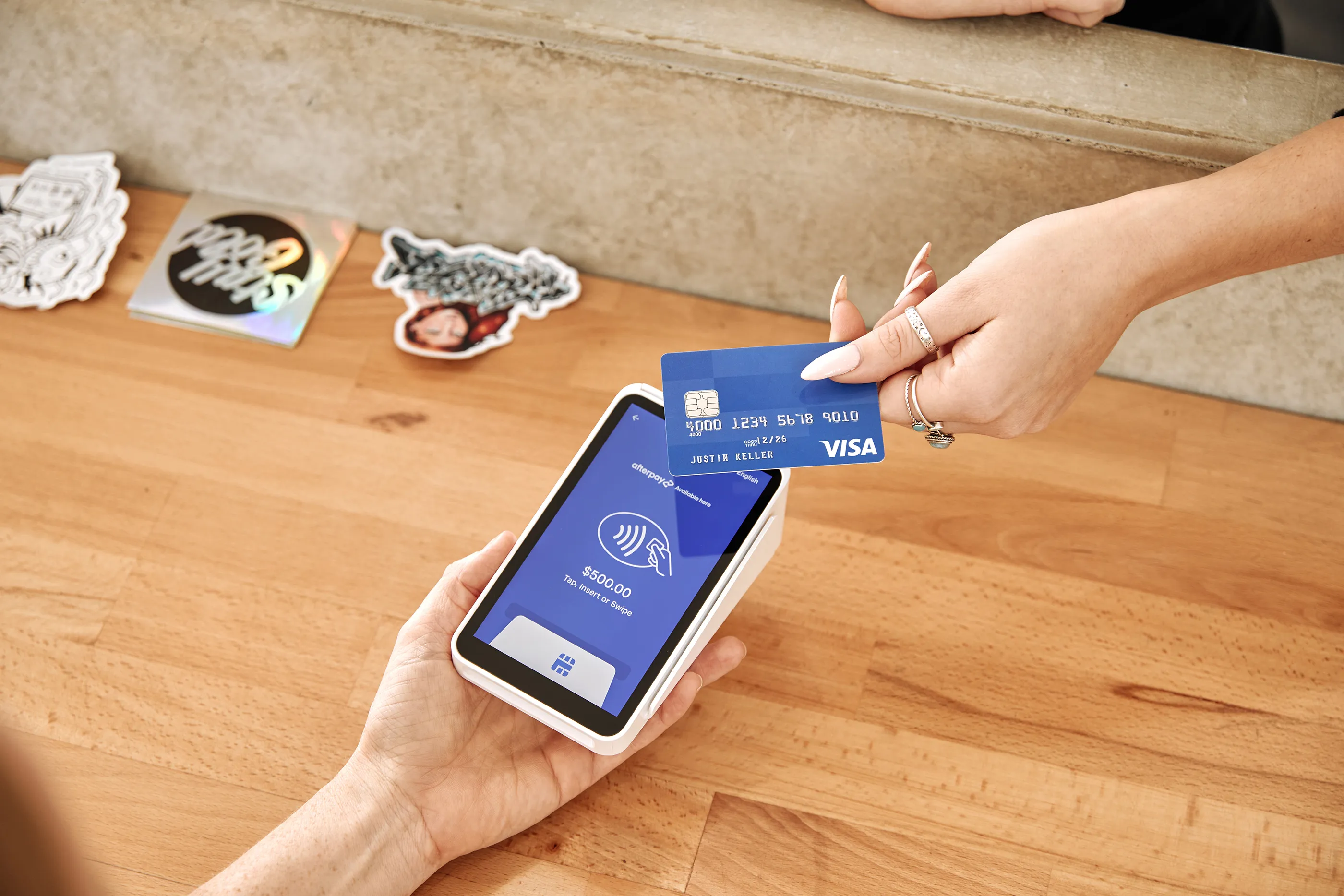 Learn more about Square Appointments and how Square can help power your business.