Elizabeth Gilbert once spoke about our 'elusive creative genius', as a paranormal force that can appear out of nowhere and fuel our ideas, (if you haven't watched/read it, you can find it here). For many aspiring business owners, it can be tricky to find your idea. In fact, you can spend years searching for it — as if you're waiting for your genius to pop out and say, it's me, hi, here's your business concept.
Madeleine Hoy always knew that she wanted to start a business, but she never knew what it would look like, or how it could come to life. Working in a demanding full-time career as an Event Designer, Maddy knew she couldn't stay at that level long. Little did she know that the answer was in her family heritage. Maddy explains, "mixing my design trade with my Great Grandfather's fruit trade felt like the perfect amalgamation for a business", and Nonna's Grocer was born.
We recently spoke to Maddy about how it felt to leave a full-time career to start a business and the challenges she has faced along the way. Catch our full chat below.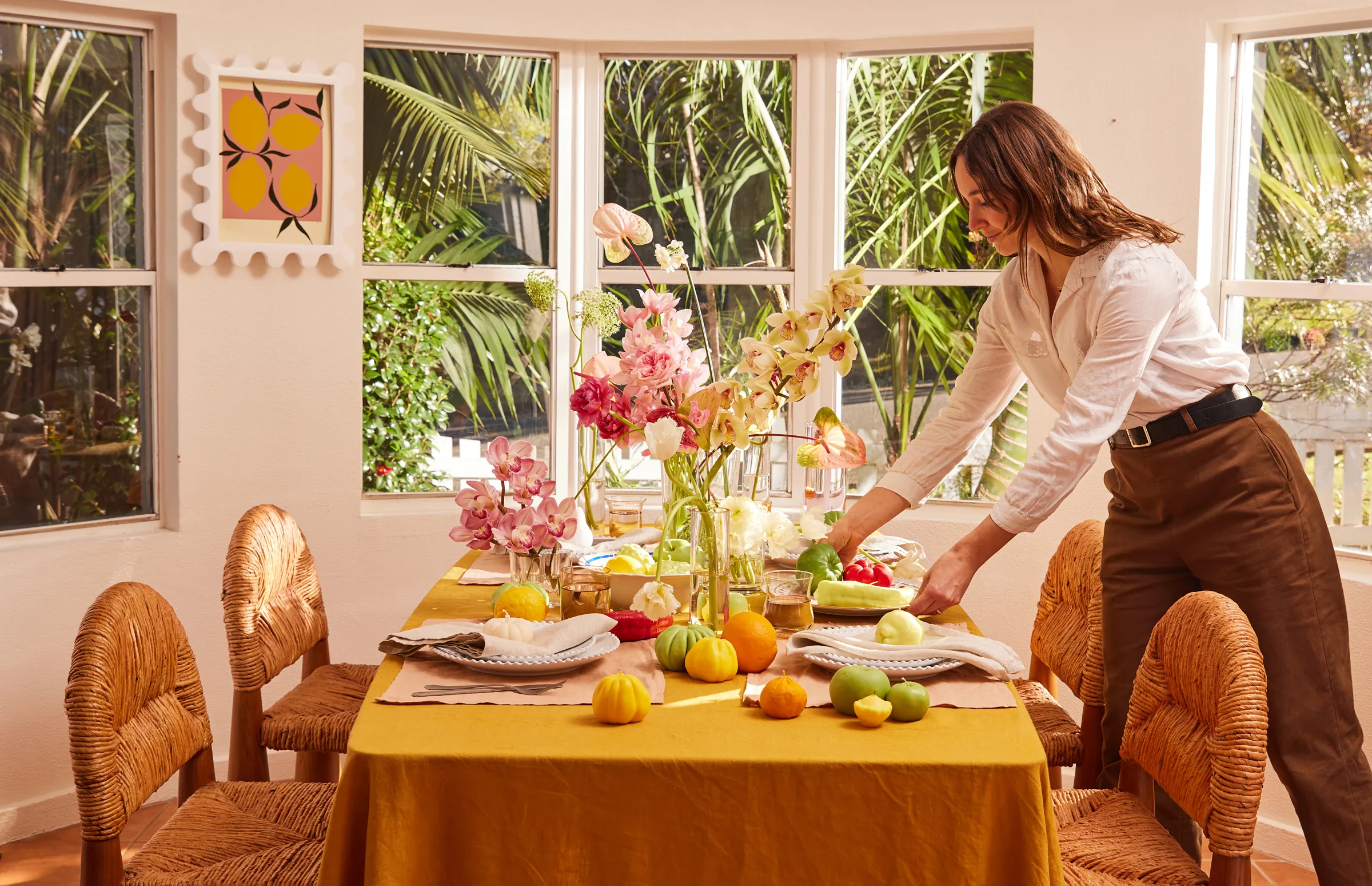 SQ: Why did you start Nonnas Grocer?
M: I started Nonna's Grocer because I was really inspired by my family history. My Great Grandfather migrated from Italy to Daylesford (Victoria), where he started his first fruit shop. At the time of learning about this I was a full-time event designer, working really intense hours for an array of brands. I knew I wouldn't be able to last a long time in the profession, so I was on the lookout for a business idea. Mixing my design trade with my Great Grandfather's fruit trade felt like the perfect amalgamation for a business, thus the concept candle shop was born.
SQ: How did it feel to start your own business? Was there anything that made you nervous or excited?
M: I absolutely loved starting my business and didn't really have many nerves along the way. I always knew I wanted to build a business, so when the concept finally came to me it was about leaning into it and seeing where it took me. I was worried that if I told the people around me how big I was dreaming, that they wouldn't take it seriously. So I kept it under wraps for the first year. It has been fun watching the business gain traction, and see the surprise and delight from all the people in my life.
SQ: What do you think has helped make Nonnas Grocer successful?
M: I think that creating the type of business that I would want to support has helped make the business successful. Being a designer, I have always collected pieces from flea markets or makers that have a level of 'soul', and I strive for that when creating our brand and range. Making meaningful pieces in Australia, crafted by lovely humans with good intention is certainly the best way to grow a following.
A customer once sent us a message saying that her son and her get so much joy out of their daily ritual lighting their tomato candle every night. It's some of the best feedback a business owner could receive.
SQ: Tell us more about the different types of products you offer?
M: We are predominantly a concept candle shop, so we sell our signature fruit and vegetable candle range. We also create the occasional non candle product that sits under the Nonna's Grocer umbrella. Our first non-candle product was a recycled hair comb inspired by my Grandma. To complement the range, we sell other kitchen inspired brands that we admire such as Bonnie and Neil for their hand printed napkins, Great Wrap for their beautiful compostable stretch wrap dispenser, and Tanchen for their handmade wine bottle bags.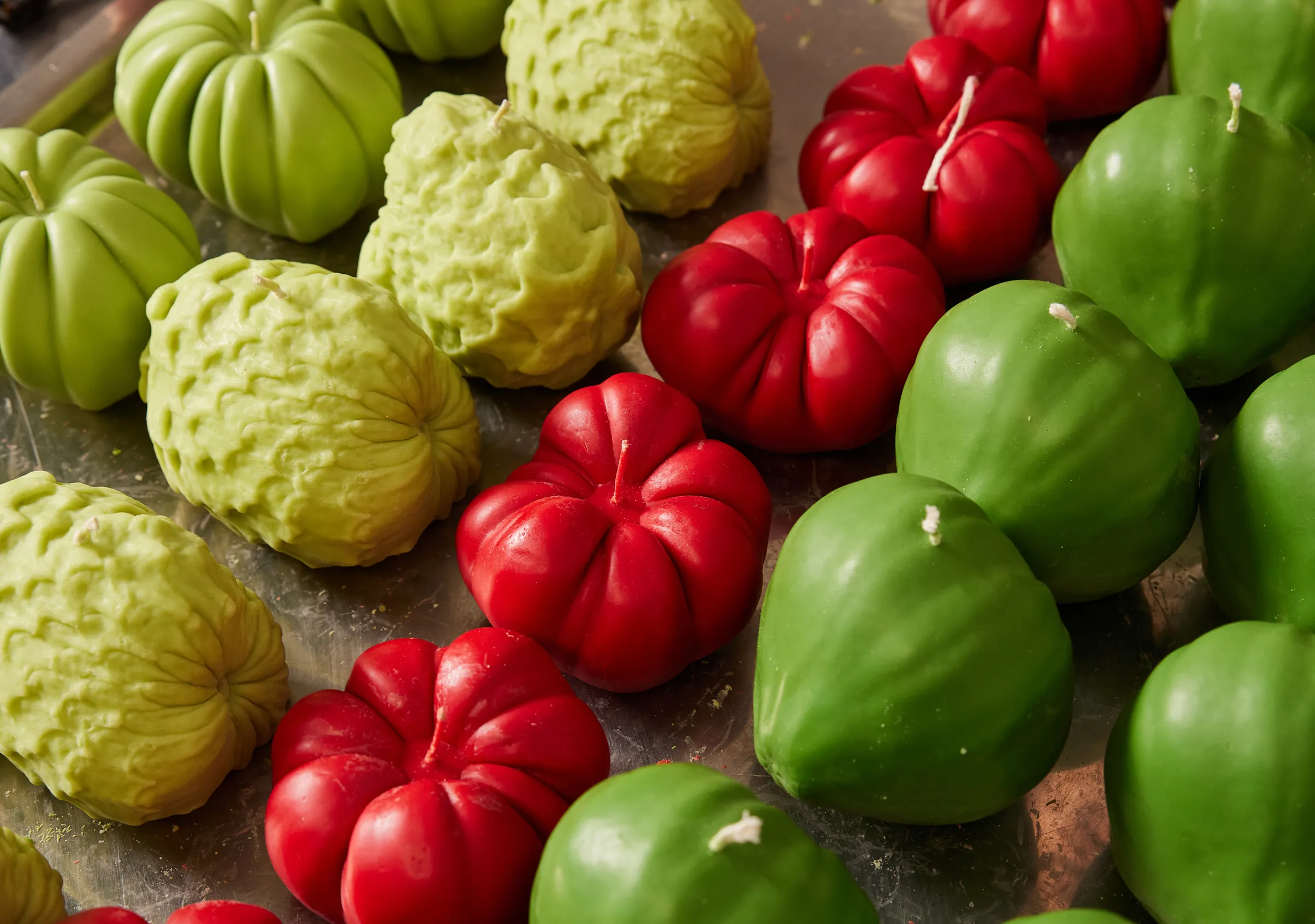 SQ: What challenges have you faced growing the business? How did you overcome these?
M: Halfway through last year, my chronic illness began to worsen. I was run into the ground with fatigue and brain fog, and struggling to manage my staff at the same time. My sister Isabel began exploring ways to help me through my business journey, and we decided she would be the perfect partner to help drive the business to success with me. Since then, the business foundations have grown stronger, and sharing the load has helped me to improve my health significantly.
SQ: What is your biggest 'pinch me' moment so far?
M: Opening a shop in 2022 was a crazy 'pinch me' moment for the business. We had always dreamed of having a shop front but thought it wouldn't happen for at least another 3-4 years. It has been so special to meet some of our customers IRL that have been following us since the start.
SQ: What Square feature do you use most?
M: Definitely the reporting tools! It has been invaluable having instant access to data summaries, such as product sales, which helps us better understand the needs of our customers and forecast effectively.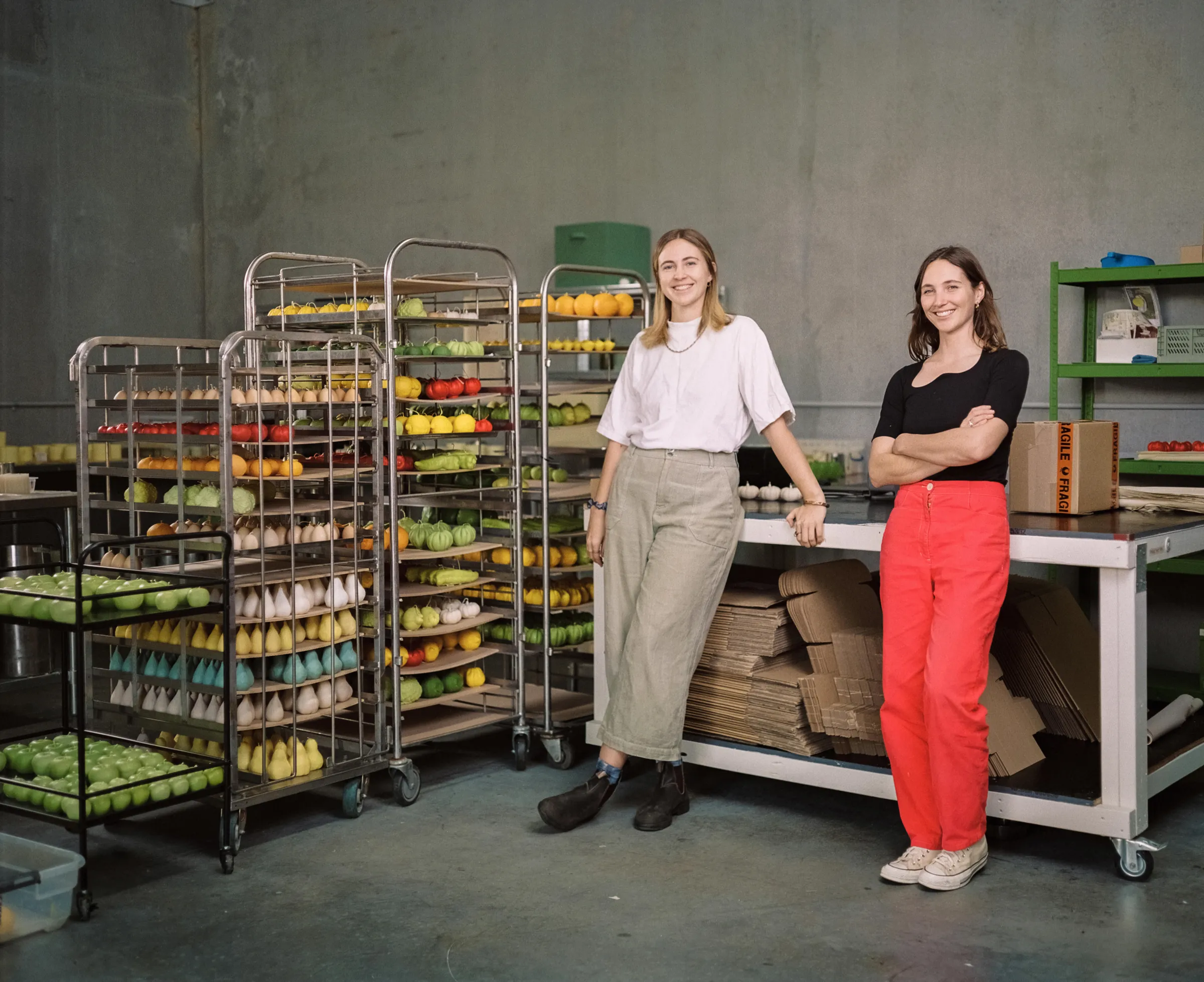 SQ: What Square feature do you love the most?
M: Being able to set up anywhere, anytime, in under two minutes is certainly our favourite overall feature. We had quite a nomadic year in 2022, simultaneously setting up a shop in Sydney and managing a drop-in studio in Wollongong. Mobility is essential for us at this stage of our business growth so flexible and easy-to-use technologies are essential.
SQ: What is a pain point that Square has solved for you?
M: At the beginning, we didn't have the budget for any online marketing, so we sold at a lot of market stalls across NSW to help sell higher quantities of candles in order to scale up our production. Square took the stress out of taking payments at these events with its user-friendly interface, which is so helpful when you have a lot of other things to worry about (like the weather).
SQ: Who/what inspires you?
M: Our family has definitely had the biggest influence. Food is at the center of our relationships. We always catch up by sitting down at the dining table over a roast and a glass of wine and talk about all the things we have been cooking during the week.
SQ: Any future plans you can share for Nonnas Grocer?
M: We are currently plowing ahead with creating scented candles this year, which is very exciting! AND we can't wait to share the sea crustacean candle we have been working on. So much to come!
If you are planning a trip to NSW make sure you check out Nonna's Grocer a visit, or check them out online. Read more stories and find tips and guides for your business on Townsquare.
Images courtesy of Bed Threads