Table of contents
The pricing strategy you choose for your business is just as important as your business itself. Read this guide to learn the importance of choosing the right SaaS (or software as a service) pricing strategy and how to decide which model is the right fit for your business.
Table of contents
Intro
Pricing is incredibly important. The right price can convert a prospect into a customer. But most companies spend only six hours — total — on their pricing strategy.
Finding the right pricing model may take some experimentation. And as your business evolves and your product offering expands, so should the way you structure your pricing. So if you're not putting in the time, you could miss a huge opportunity.
To learn where to start with identifying the right pricing model for your company as you begin to grow, read this guide.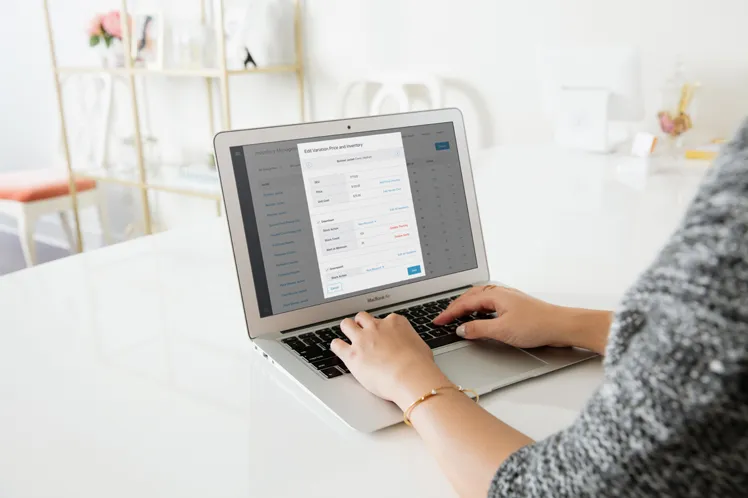 Why a SaaS pricing strategy is so important when you're starting a business
Your pricing model is more than just a landing page on your website. It is the center of your business. No matter what you do to acquire new users, it's the pricing that determines whether or not they actually sign up.
The right pricing model balances what customers are willing to pay with what your business needs to be profitable. If you come in low to attract more customers, over time your business will suffer and hold you back from quicker growth. If you come in too high, you'll drive away customers before they even have a chance to understand and use your product.
With SaaS (software as a service) products ever-changing and the tech industry moving quickly, chances are your product will improve as your business grows, and your pricing should reflect that.
Deep Dive
7 SaaS Pricing Models to Consider
There are a lot of different models for pricing SaaS products. The most popular are:
User-based pricing models
Per active user pricing model
Usage-based pricing model
Tiered-user pricing model
Feature-based pricing model
Freemium model
Subscription/flat rate
User-based pricing model
In this model, companies charge customers for the number of users associated with their account. Some companies, like Salesforce, define prices based on the number of "seats" on your account.
Pros:
Easy to scale: This model is a great fit if your customers are guaranteed to scale over time. This model is also easy for customers to understand, and its transparency means they know exactly what they are paying for.
Good for big and small companies: Big companies appreciate the no-hidden-fees aspect of the price, and small companies like that they can keep costs down by only purchasing as many seats as they need.
Cons:
Saving by sharing: Since customers pay per login, it's common for employees to share accounts to avoid adding new users to their plan.
Risk of churn: If only a few users in a company use your service, it's easy for them to switch services with relatively little impact.
Per active user pricing model
This model encourages customers to sign up all their employees, but they're only billed for those who use the software. Slack uses this model and only charges its enterprise customers for active users.
Pros
Dollars well spent: Customers feel like they are getting their money's worth by only paying for what they use.
Companies feel less risk: This model allows companies to roll out new software company-wide, without the risk of losing money on people who don't use it.
Cons
SMBs lose out: If your customers are small-to-medium businesses (SMBs), this may not be the right pricing model for your software service. With smaller companies, this model does not offer much in terms of incentives.
Usage-based pricing model
Also commonly referred to as the pay-as-you-go model, this type of pricing structure relates the cost of a SaaS product to its usage. Meaning, if customers use the product more, the price goes up.
Conversely, if they use the product less, the price goes down. This model is more common with infrastructure and platform software companies, like Amazon Web Services, where the amount of services or data customers use can differ.
Pros
Price adjusts with usage: This option is attractive for customers whose usage can vary each month. With this model they don't feel like they are overpaying for a service they aren't using.
Fewer barriers to use: Without signing fees or other up-front costs, this model is a good fit for smaller startups with big plans to grow.
Heavier users pay more: If you have some customers who use the majority of your service, this model ensures that the amount they pay accounts for that.
Cons
Difficult to predict revenue: Since usage by customers can vary, it can be hard to predict monthly revenue and plan growth.
Hard for customers to predict costs: It is also difficult for customers to predict what their monthly bill will be, which has the potential to cause stress for customers who get hit with increases they may not have been paying attention to.
Tiered-user pricing model
This model is one of the most commonly adopted by SaaS companies, including HubSpot. Tiered pricing allows companies to appeal to a variety of customers — both big and small — by offering different packages at different price points. The amount of packages you offer is up to you (the average is 3.5).
Pros
Easy upselling: If your customer outgrows their current package, you can easily upsell to the next tier.
Appeals to a variety of customers: If your product is targeted at companies of all sizes, with varying use cases, having options appeals to more prospects.
Cons
Choices can be overwhelming: Customers can be easily overwhelmed by options and may look elsewhere for a service that directly addresses their needs.
No regulation of heavy use: Typically the top tier comes with unlimited use of a service, so if a company regularly exceeds the expected amount of use, there is no way for you to compensate.
Another example of a tiered-user pricing model is per storage pricing. The same model applies, but the tiers are based on the amount of data or storage needed. You often find this model for products that offer cloud storage. Dropbox uses this model and charges customers different rates depending on the amount of storage they need to store files.
Pros
Only upgrade when you need to: Without the pressure to upgrade for more features, customers can get to know the service and only upgrade when they feel the need.
Cons
Customers that don't expand: Since the only draw to upgrading is more storage, if a company continuously uses the same amount of storage, there is little chance of upselling them to a larger package.
Feature-based pricing model
This model places value on the number of features instead of the number of users. There are some similarities to tier-based pricing, with customers paying for different packages, but in this model prices are based on the number of features to which customers have access.
Pros
Incentive to upgrade: Since it is very clear to customers what they gain when they upgrade to another tier, the incentive to upgrade is strong.
Compensation for more work: Some of your features may require more effort to maintain internally. This structure ensures you're compensated more for the value of those features.
Cons
Trial and error: Finding the right balance of features to include in each tier takes some time. You need to test a few structures to figure out which features incentivise customers to upgrade.
Frustrated customers: For some customers, knowing that they are paying but still don't have access to all the available features can lead to unhappiness.
Another option for a feature-based model is to allow customers to create a customisable feature bundle. Companies like Intercom have taken this approach to let their customers choose which features they want and only pay for what they need.
Pros
Customers can pick and choose: When customers can decide which features they use, it increases the likelihood that their needs will be met.
Cons
Managing your margins: When each customer has a different pricing structure, it leads to varying profit margins. This makes it difficult to perform a cash flow analysis and plan for growth.
Slower to scale: If you are individually negotiating pricing for each client, each deal takes longer to secure.
Freemium model
Giving customers a trial, or a few basic features, to entice them to upgrade is commonly referred to as a freemium pricing model. Typically basic functionality is offered free of cost with a range of upgrades from which customers can choose.
Teamwork offers freemium pricing for small companies that use a small range of features. As they grow, there are options to upgrade, but if they stay the same and don't require additional features, they can continue using the service free.
Pros
Foot in the door: The hardest part of selling is getting a user to try the product. With no commitment, the freemium model makes it easy for customers to get started with your SaaS product.
Potential for virality: With word of mouth being one of the best marketing tactics, having a low entry barrier like freemium pricing gives your product more of an advantage when it comes to user referrals.
Cons
Easy to churn: With little to no investment made on the customer's part, it's easier to adopt a throwaway mentality and stop using a service without warning.
Devalues your premium product: If customers are using your product to solve their problems free, they may have a hard time seeing value in paying for the product.
Another freemium model is the free-with-ads model. In this model, companies like Spiceworks let customers use their product free, but in exchange they are subjected to advertisement interruptions.
Pros
Not relying on customers for revenue: In this model, revenue typically comes from the advertisers running ads on your site. This frees companies from relying on quick user growth to increase revenue.
Cons
Ads can get annoying: Customers may get tired of constantly seeing ads while using your service, and since they aren't paying for the service, they can easily stop using it.
Subscription or flat rate
This model is the most similar to the old days of software licensing, where you would buy a CD-ROM and install software and have access to all the features. With flat rate subscriptions, you pay one fixed price for a service, either monthly or annually. With all the different pricing options now available, fewer companies are using this model. But some, like CartHook, do.
Pros
Easy to sell: With one price and one product, your sales strategy can be hyper-focused on your one product.
Easy to understand: With so many pricing models in existence, customers can get confused with all the different options. This method is easy for customers to understand.
Cons
Difficult to diversify your customers: With one flat rate, it's hard to find a price that works for both SMBs and enterprise customers.
One shot to sell: Without the option to upsell and with no wiggle room in your price offering, there isn't much you can do to negotiate if the pricing and features don't work for a customer.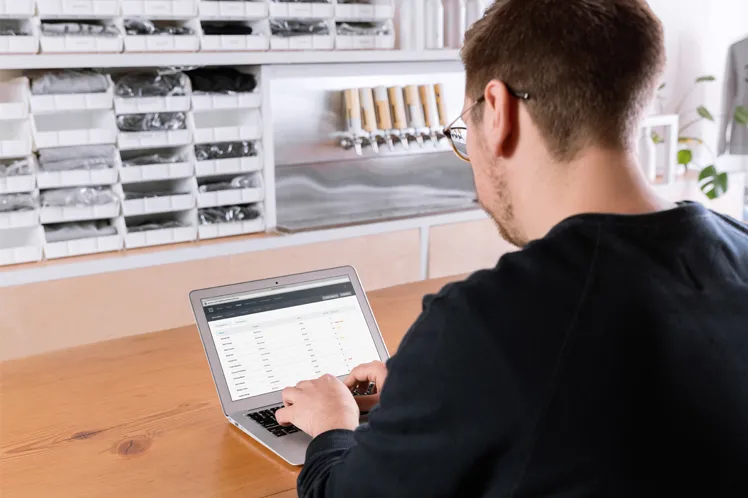 5 SaaS Pricing Strategies You Might Use
Once a model is chosen, the next step is to determine your pricing strategy. Here are five common strategies:
Skimming pricing: With this pricing strategy, a company charges the highest initial price that customers will pay, and then slowly lowers it over time. Typically the price lowers when the first customers' demand has peaked or competitors enter the market.
Prestige pricing: Companies use this pricing strategy to convey a sense of value to their product and brand. This strategy relies on the notion that customers value the image of your brand over competitors' brands.
Free trial pricing: To entice customers to give their product a try, a lot of companies offer free trials. This pricing strategy provides multiple avenues for conversion for customers who are already somewhat invested in and familiar with the product.
Cost plus pricing: With this approach to pricing, companies set the cost of their product based on the direct material cost, labour cost, overhead costs and markup percentage. They then base the cost off the profit margin.
Value-based pricing: Also known as value-optimized pricing, this strategy sets prices according to the perceived or estimated value of a product or service to the customer rather than the cost of the product.
How to determine the right SaaS pricing strategy for you
Finding the right pricing strategy for your company comes down to understanding your customer base. If you're just starting out, do some market research and test different kinds of pricing. This may take some trial and error, but your pricing should ultimately meet your customers' needs.
To understand what your customers want, and what the best SaaS pricing strategy for your company is, try these steps to identify the best pricing strategy for your business:
Determine your target market and optimal customer size.
To determine the right SaaS pricing for your customers, you first need to gather data on your industry and define your target market. Create an ideal customer profile and market segments for your product. Something to consider: Do you want to focus on closing as many customers as possible, or do you want to focus on big customers that are more profitable?
Determine the value for the customer.
The true value to the customer is not what features are provided, it's what they get out of those features. Whatever their desired outcome may be, they will see value in your product if you help them achieve their goals, solve their problems, and capitalise on all their opportunities. By understanding what pain point you are solving for your target market, you'll be in a better position to anticipate what their desired outcome is. This, in turn, helps you understand the value in your product and what the right price point is. Some of the best ways to do this is through surveys, focus groups, and shadowing customers.
Determine the ROI on the value for the customer.
By understanding the pain point you solve for your customers, you start to learn how to communicate to your customers the value in solving that. The ROI won't be exactly the same for all your customers, so you may want to create a mathematical formula that helps you determine what the ROI is on a case-by-case basis.
Determine your market position.
To determine your market position and where you fall in comparison to your competitors, do an industry analysis. In this analysis, identify your biggest competitors, what they are doing well, where they can improve, and what holes in the industry you can fill. Create a SWOT analysis to identify your company's strengths, weaknesses, threats, and opportunities in your industry.
Define the metrics.
Defining your pricing metrics helps you identify which pricing strategy works best for your customers. If your product offering is cloud storage, your metric is amount of storage capacity. In that case, the right pricing strategy for you is probably a storage-based model. Other common SaaS metrics are price by user, functionality, or tier segmentation.
Define the deal.
Based on the strategy and metrics you choose, decide how many each customer will buy, or if it will be custom. Will customers purchase one plan or bundles? Will customers be able to add to their plan over time?
Estimate the customer buying process and lifetime.
Go through the motions of your customer when they are buying your service, to identify roadblocks or bumps in the process. Calculate your customer lifetime value, which is the amount of revenue they will contribute to your company over their anticipated time as a customer.
Walk through the onboarding process.
Your customers' initial experience doesn't stop once they purchase your product. The onboarding experience is just as important, especially if customers are starting with a free trial. If your product is complex, you might want to offer a video call to walk customers through the process of onboarding with your product.
Communicate your customer service level.
Easily accessible customer service is important to your customers. Make sure to clearly define the parameters of your customer service, like what your hours will be. Then decide if you will have representatives available by phone, email, or messenger, and if your customer service will be in-house or external.
Evaluate the value of free trials.
You should only offer a free trial if you are confident that customers will see the value in your product once the trial has ended. If customers are regularly not converting after the trial is over, try a feature audit of your product to identify which features make customers the happiest, and include those in your free trial.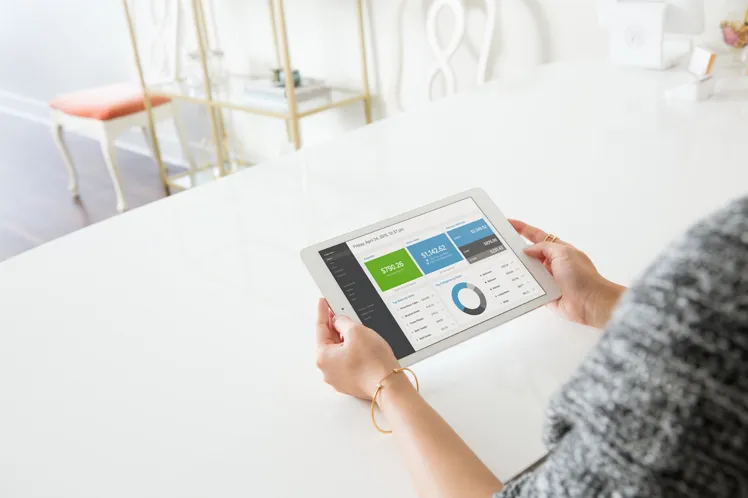 Optimising the SaaS pricing page with your strategy
Once you've settled on your pricing strategy, the next step is to plan out how to present the options to prospective customers. This may sound straightforward, but there are tactics you can use to optimise your pricing page to attract the most customers — and the right ones.
Separate plans: Your pricing page should clearly communicate what options your customers have and what the benefits of each option are. Keep words to a minimum and list benefits briefly for easy skimming.
a. Beware of analysis paralysis: Having too many features can overwhelm your customers. Options may initially attract customers to your product, but if making a choice is too difficult and there is too much variety, it can hurt their conversion to customers.
b. Understand center stage effect: Research shows that when given a choice of three options, people choose the middle choice. Place your most popular plan — or the plan you want to highlight — in the middle.
Price anchoring: Naturally, people compare prices when looking at the value in a product. By positioning your most expensive product package in the center, this becomes the anchor price and customers automatically compare the price and see the relative value of other packages.
Be strategic about numbers: Research has shown that certain prices can have a psychological impact on consumers to entice them to buy your product. Test the following pricing methods to see if one makes a difference in how many customers purchase your product.
a. Charm pricing: Reduce the left digit in your price from a round number by one cent. You see this strategy often with prices that are listed as $9.99 rather than $10.
b. Odd-even pricing: Research has shown that some consumers are more attracted to prices that end in odd numbers, because it sounds cheaper in their mind than even numbers or whole dollar amounts.
Display a free trial CTA: Customers can be somewhat wary of making a commitment right off the bat when trying a new product or service. Offering them a free trial period shows you are confident in your product and gives them a sense of security.
Include other decision-driving CTAs: Provide information and CTAs (calls to action) for potential customers to learn more or speak with a customer service representative. Try to be as helpful as possible and showcase transparency.
Highlight case studies: If you have success stories, reference them on the pricing page. When customers are on the fence, examples of other companies like them who have had success with your product can help them make a decision. These examples also reinforce transparency and show customers real examples of how your product is being used.
Include customer logos: Customers trust other customers. Having logos of all the companies you work with on your website validates your product to prospective customers. These logos can help you leverage your most successful customers to reinforce the value in your product.
Validate plan costs by listing feature values: List out all the benefits and features of your product. This transparency shows your customers exactly what your service provides and, if you have a tiered approach, how the features differ between each tier.
Double the free trial: A lot of companies offer short free trials to try to get customers to convert quickly under pressure. But consider having a longer free trial period — from two weeks to a month — to give your customers more time to grow dependent on your product and acclimate to your offering.
Create an application/submission process: If you're just starting to get your company off the ground, or if you just want to control the number of customers you have, create an application process for your product. This allows you to have more visibility into which customers are signing up and also offers customers a sense of exclusivity.