As the focus on customer experience gets stronger, so to does the need to be flexible with how you let your customers pay. Some restaurants use tablets with readers to let customers check out at the table, while others are beginning to use custom-built tableside terminals.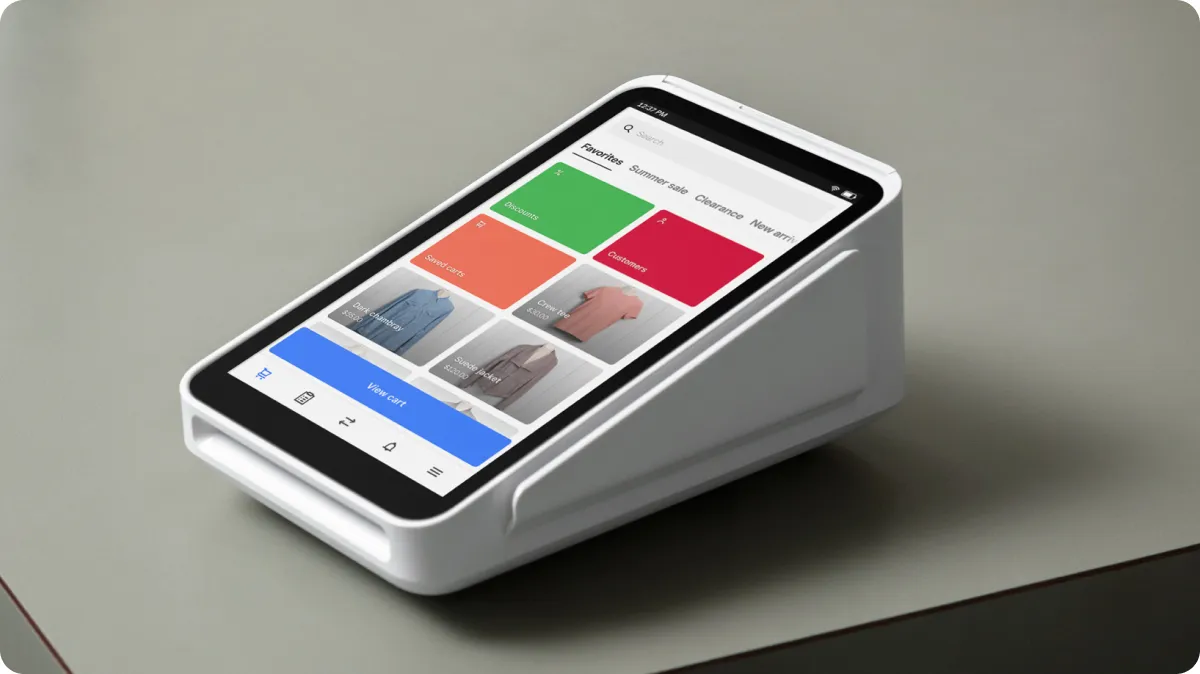 Try Square Terminal.
Take payments. Get paid. No surprises. New lower price of $329!
And diners seem to appreciate the technology. Sixty-one percent of diners agree that server handheld tablets improve their guest experience, according to a US National Restaurant Association survey. And 32 percent of diners believe that restaurants are behind in pay-at-table technology.
So why haven't Australian restaurants switched en masse to the new technology?
One of the big reasons is the additional hardware needed to make paying at the table secure for restaurants, even though technology that allows business owners to accept contactless and chip cards is quite reasonable (Square Reader is only $65).
And yet, enabling your team to take tableside payments has a number of benefits that outweigh possible awkward interactions or a one-time output for new technology. Those benefits include:
Added convenience
Tableside payments make payments more convenient, especially when it comes to splitting the bill. It's much easier to split the payment by order and pay individually at the table, instead of having one friend put the tab on their credit card, and everyone adding up their orders and tips to send to the friend later. Maybe that's why nearly a third of millennials look for advanced technology when dining at restaurants.
Faster service
In a traditional payment experience, a server brings the customer a bill. Then they come back to collect the bill with payment. If the customer uses a card, the server either has to process the card at the counter, or charge the cstomer on the way out. All of those steps can take a good chunk of time.
Tableside payments, on the other hand, cut down on all the back-and-forth and allows your diners to pay more quickly. This means a better experience for your diners — both those who have finished eating and those who are waiting for a table. A faster checkout also allows you to turn tables more often.
Higher tips
Though it may seem like pay-at-table technology might bring about awkward interactions when it comes to tipping, it might actually help servers increase tips. You can use the technology to cut down on the time it takes to pay, and who doesn't love a quick and smooth experience when they're done with their meal? Additionally, the tableside payment device can offer tip suggestions, which help customers (no more doing maths on a napkin) and may result in higher tips.
Secure checkout
Most tableside payment technologies come equipped to process all types of payment — including chip cards and contactless payments. That not only allows your customers to pay in whatever way they want but also means that you're using more secure payment methods.
While customers might not realise how secure those payment types are, they will likely appreciate that tableside payments mean that their card never leaves their hand. This helps them feel more secure as it protects their personal information.
Running a business is no easy feat, but Square is here to help. We have all the tools you need to start, run, and grow your business, whether you're selling in person, online, or both. And we've made all our tools to work together as one system, saving you time and money — and making decisions easier. So you can get back to doing the work you love and focusing on whatever's next. See how Square works.