Fricken – amazing – chicken.
Three words Mo, co-owner of Fricken Fried Chicken uses to describe the family run business that all started from his mum's secret fried chicken recipe. And yes, the recipe is still a secret! In a few short years Fricken has grown from one food truck to three, a permanent brick and mortar location and soon their own range of sauces, all in the heart of Canberra.
"The word Fricken originated from fried and chicken put together. A cool little twist on the name. But the actual recipe is a homegrown recipe by mum. She made it for us when we were kids and over time we got encouragement to actually sell it. So Fricken was born."
The right business technology tools
Mo's background is in IT, so when he was looking for business tools to help grow Fricken, Square was the answer. Fricken use Square Point of Sale, including QR code ordering, online ordering and Square Register on the counter.
"Square also allows you to be at the forefront of technology. Customers can be ordering on their phone as they arrive or ordering by QR code. We believe that embracing the right technology not only improves efficiency and reduces errors but also enhances the overall customer experience and supports the well-being of our staff."
Recently, Fricken has taken their business technology one step further in response to ever changing economic conditions. Introducing new automated systems to help give time back to their staff and increase efficiencies.
"Automation and technology have streamlined our operations. Integration software consolidates delivery partner orders through our POS and digital KDS, simplifying staff training and eliminating the need for multiple hardware devices. Square's Self Service feature via QR codes has transformed our dine-in experience. Customers can view the entire menu at their own pace and find answers to most FAQs, freeing up staff to interact with customers and gain valuable business intelligence.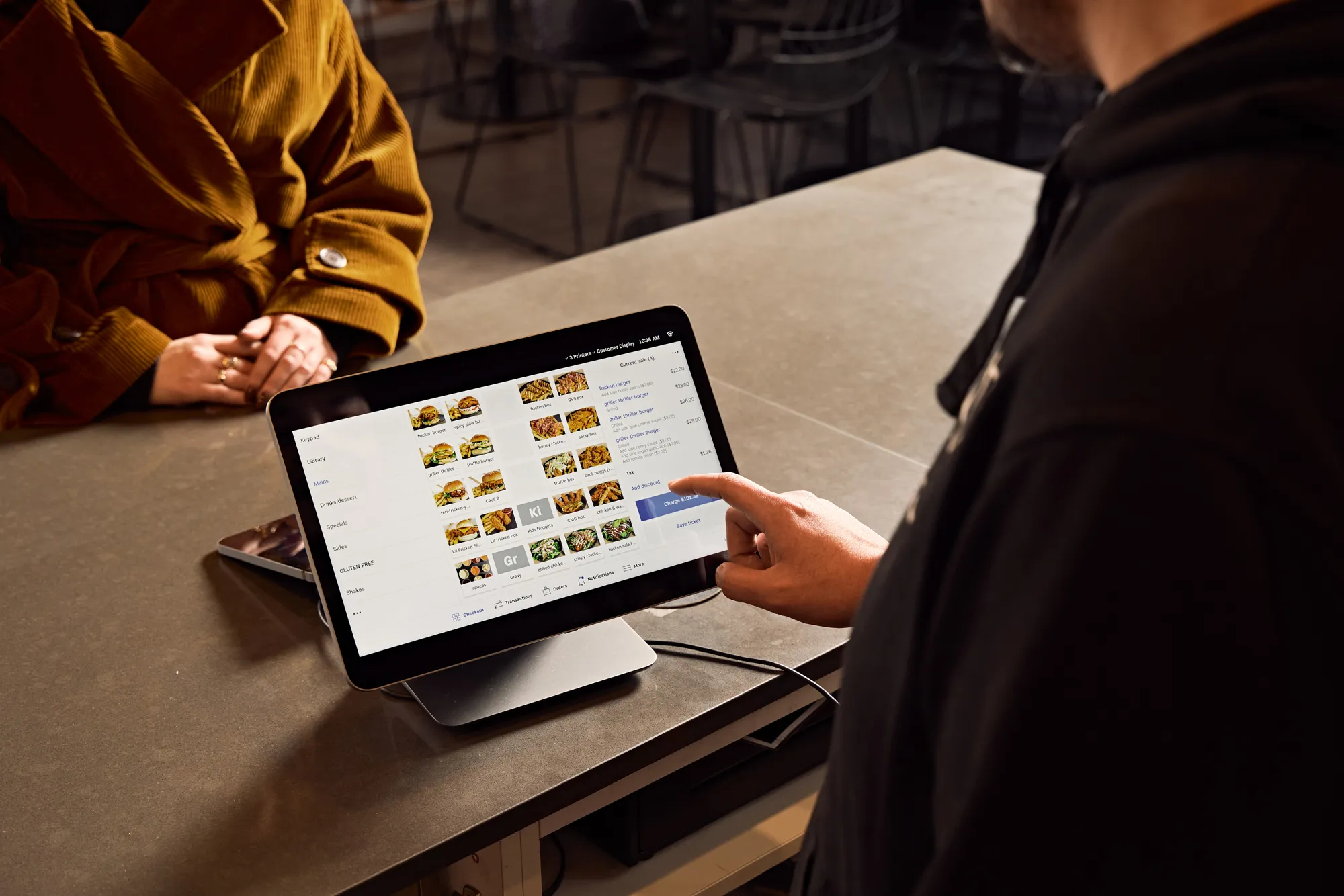 We leverage this tool to recommend up-selling and cross-selling opportunities without any social pressure. The implementation has reduced wait times, increased productivity, and ensured more personalised customer interactions and overall satisfaction."
New revenue streams
In today's climate, restaurants are diversifying their revenue streams to keep up with changing customer behaviour and add new layers to their business model. Our recent Future of Restaurants Report found that 16.2% of restaurants' annual revenue, on average, comes from products and services outside of their core services.
Power your business with Square
Millions of companies use Square to take payments, manage staff, and conduct business in-store and online.
Get started
Fricken is about to launch take-home gift packs for their popular house-made sauce range alongside themed event nights to diversify their revenue streams and allow customers to experience Fricken at home.
"By diversifying our offerings with retail products and themed events, we aim to deepen our bond with customers and solidify our position in the market. This dedication to innovation reflects our passion for meeting customers' evolving preferences. We're eager to venture into this new territory, staying ahead in the competitive restaurant landscape."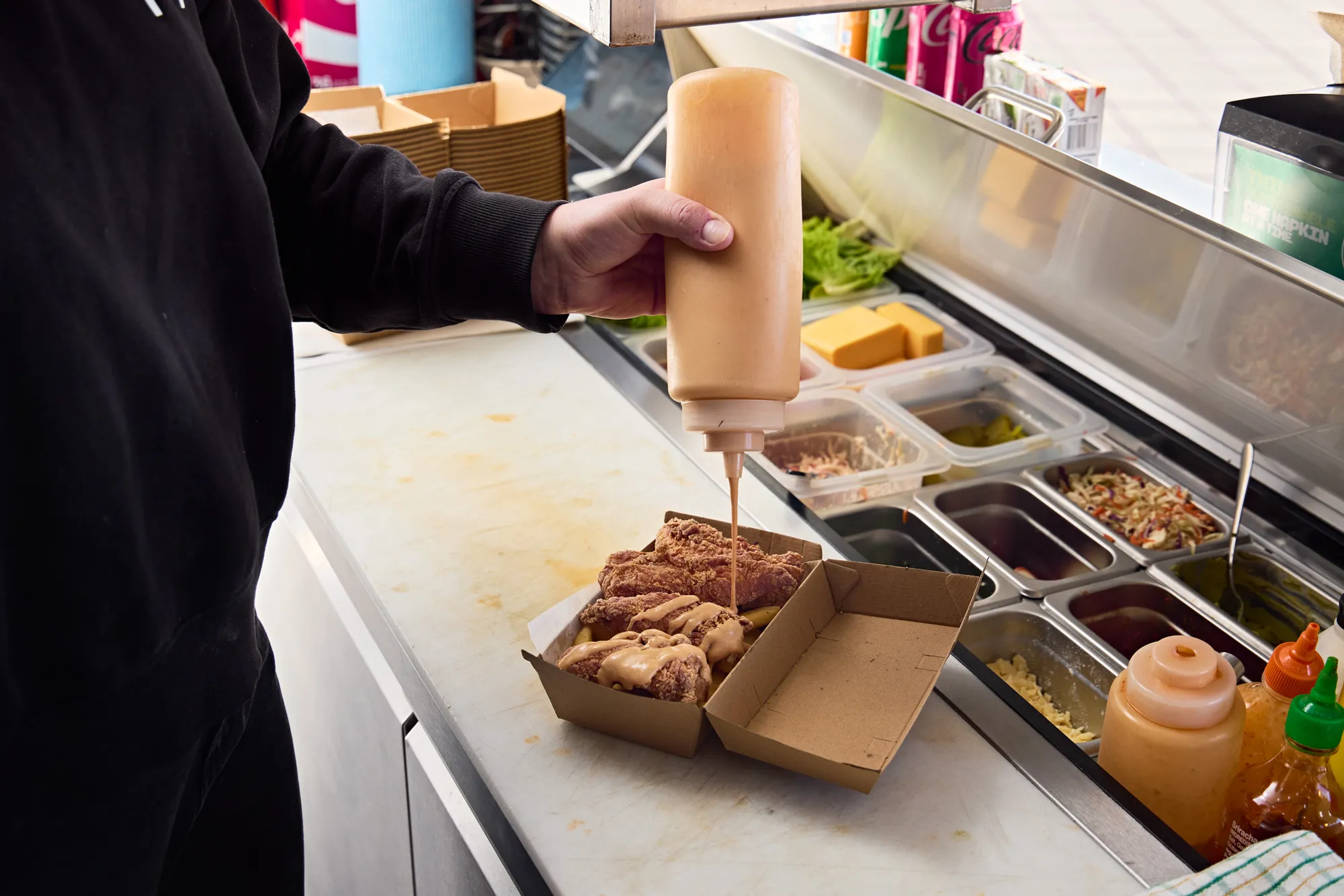 Community is key
Since the beginning, community has been a key driving force behind Fricken's success. Remaining resilient throughout the pandemic, ordering for pickup or delivery and today still sharing social media content and positive reviews across Fricken's channels. Their strong bonds with community is due to their active presence at local community events and regular engagement on social channels.
"We prioritise building a base of loyal customers by actively engaging with our community online. Through social media, we share behind-the-scenes moments, special promotions, and encourage user-generated content. Our top-performing content has been behind-the-sence videos, which garners the highest engagement levels online. What might seem mundane to us is fascinating to some of our customers.
To strengthen our community bonds, we also participate in local events with our food truck and support various initiatives. This fosters a strong sense of place and connection. Thanks to our engaged community, we've built a loyal fan base that has been instrumental in our resilience during challenging times."