Melody Emi Brunton initially discovered her fascination with ceramics amidst studying an Interior Design degree at university. Searching for an antidote to the cerebral hours spent behind a computer screen, pottery seemed like a tactile experience to (quite literally) get her hands dirty. Little did she know that tapping into the ancient tradition of ceramics would lead to exploring her Japanese roots, sharing knowledge and pouring her new found energy into all the right places – bringing people together and consequently to her business, Emi Ceramics.
We visited Melody at one of her Sydney ceramic workshops to talk all things clay, creation and crafting her own career path. Read the full chat below.
SQ: How do you describe your ceramics style?
M: I guess I try to make honest wares that celebrate the raw materials they're made of and the practical use they are intended for. The tradition of ceramics spans centuries and at its core is the unity of earth, water and heat – the alchemy of these elements working together in itself is such a marvel that I feel like if I can let the process speak through my work, that's the best result.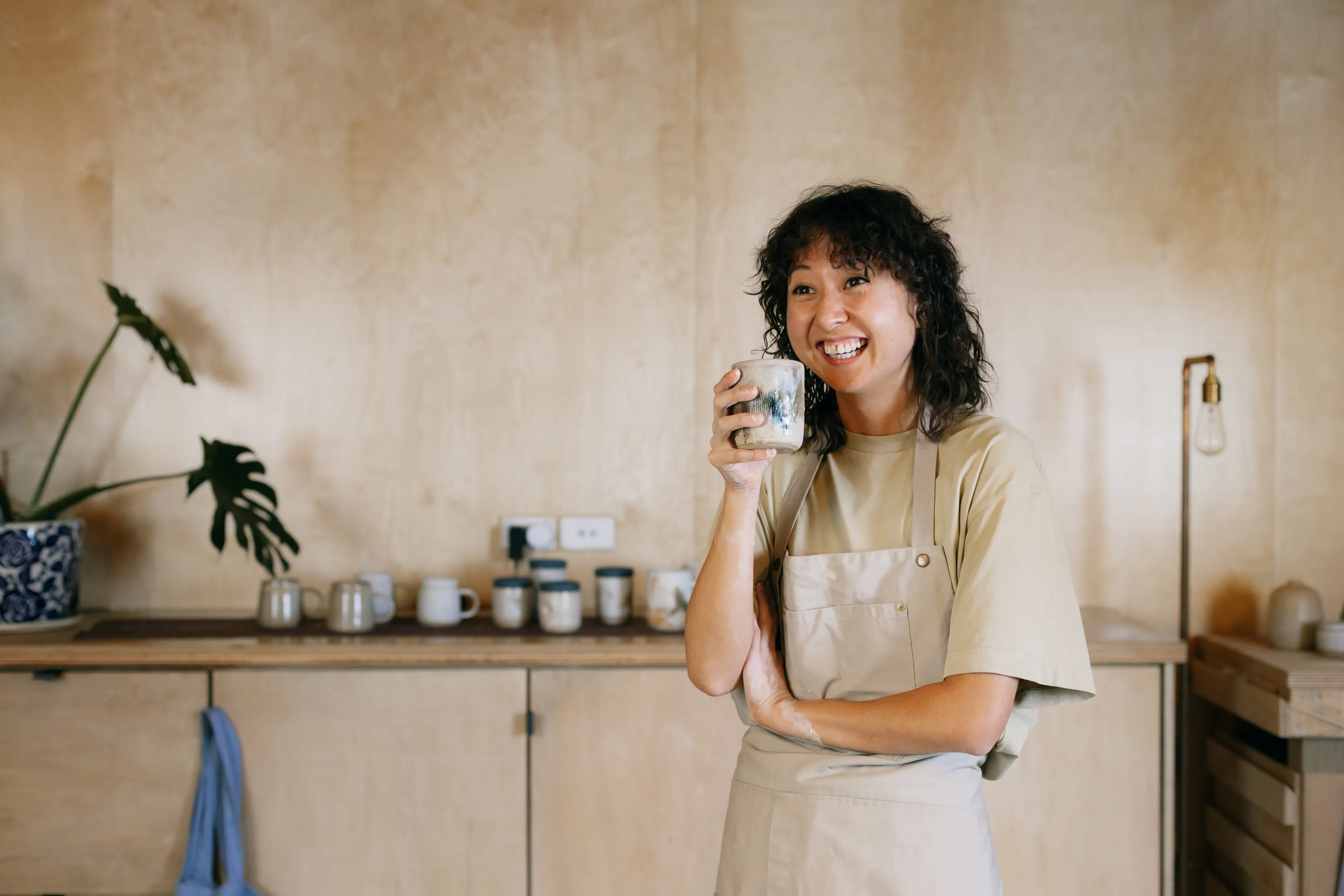 SQ: Tell us more about your background and the Japanese influences behind what you create?
M: I am half Japanese and grew up going back to Japan quite frequently throughout my childhood. However growing up in Australia, I did have to straddle a lot of the internalized feelings of not being quite Australian enough. I resented the fact that I had to speak Japanese with my mother and go to Japanese school every Sunday.
However with the lense of time, that perspective has changed and I've come to be more grounded in the inherited sensibilities of Japanese culture and the Australian context that I create work in.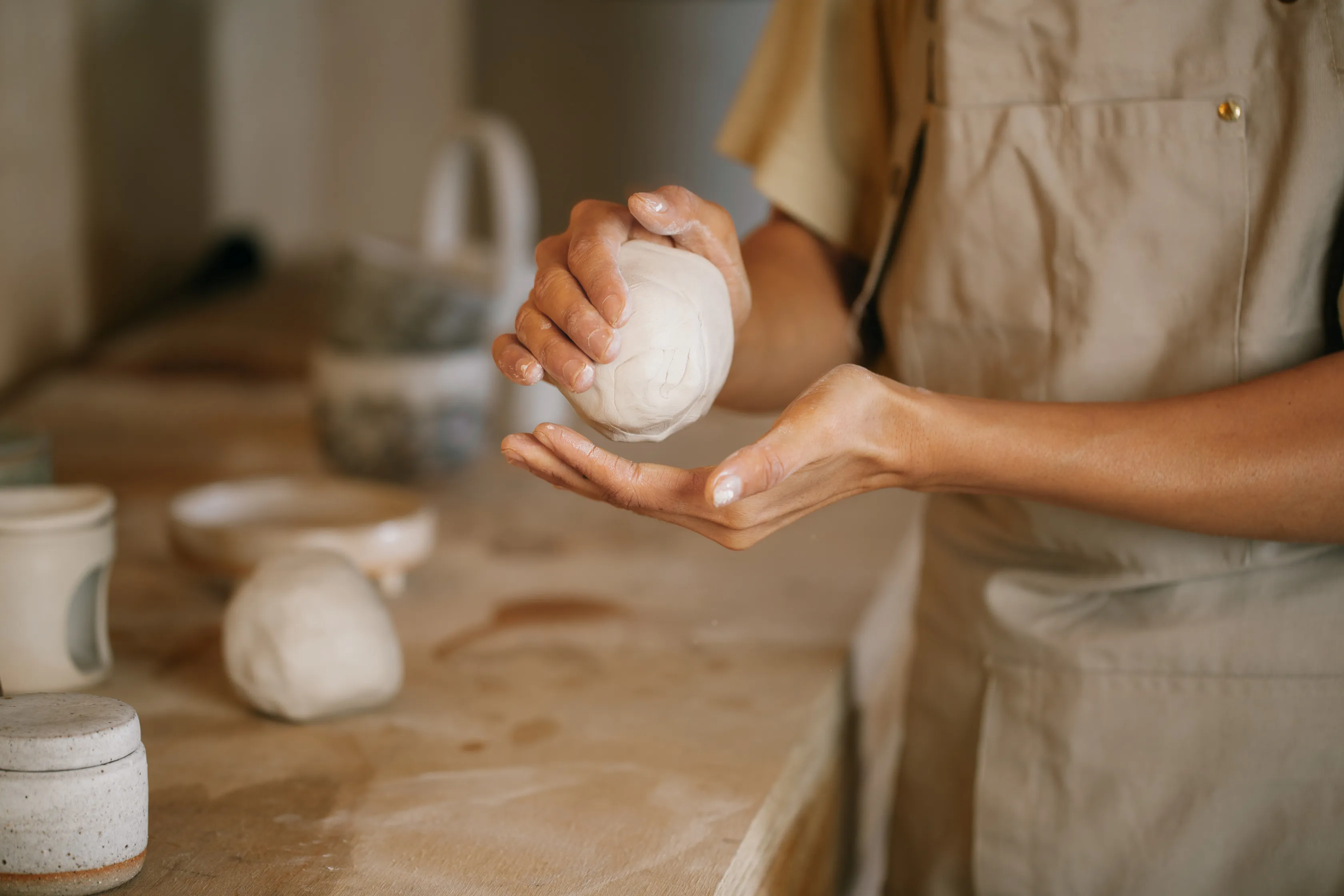 SQ: When did you start running your group workshops?
M: After four years of doing ceramics I felt I had built up a little bit of knowledge that I wanted to share with people. It's a craft where the learning never really ends, but it brings me such joy to be able to instill a little bit of knowledge about the practice to students.
Because it is such a sensorial art, the ah-ha moments of a student having adjusted their hands slightly and understanding how that impacts the clay is what I love the most!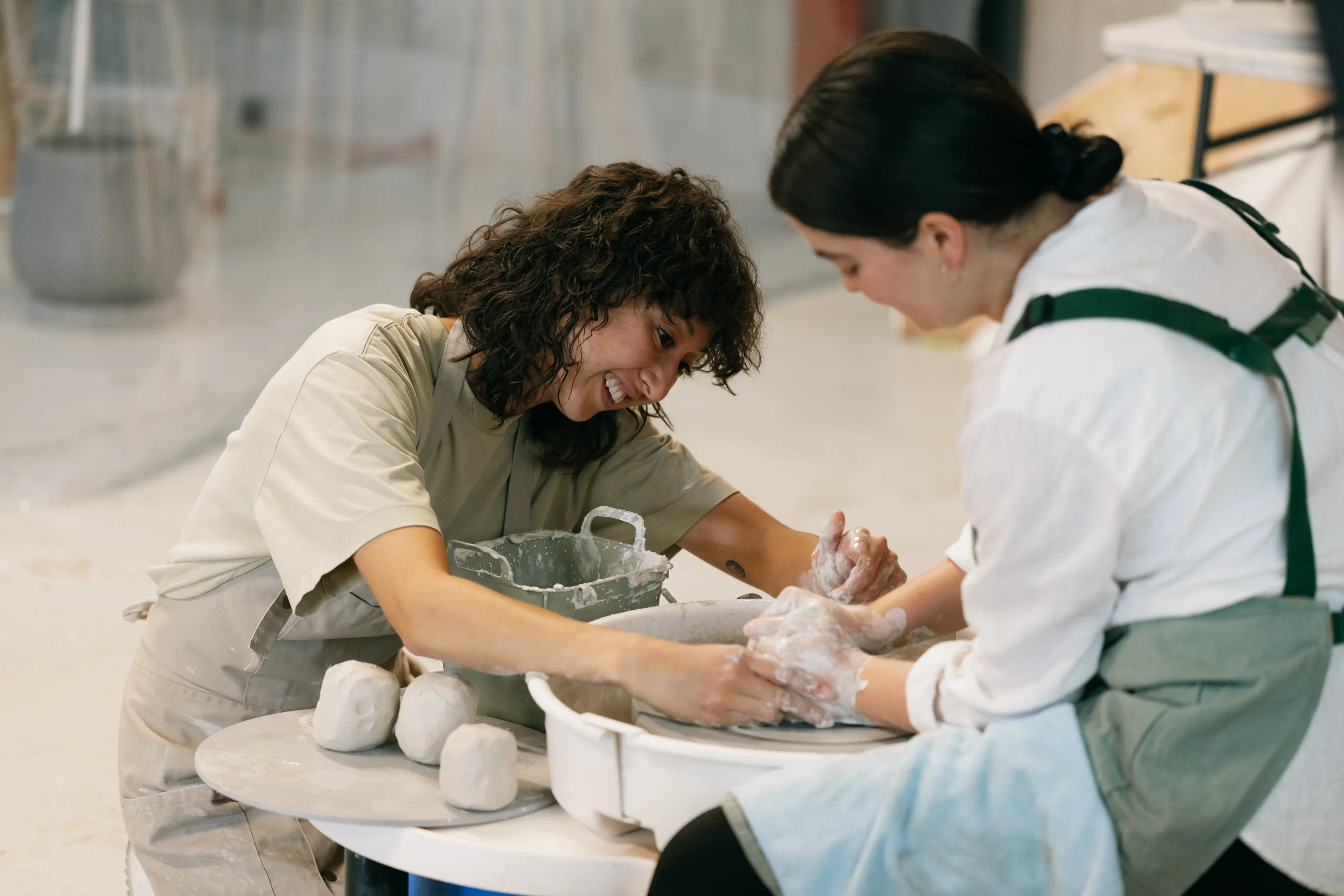 SQ: Why did you choose Square to power your business?
M: Square has been integral to my business. Initially its portability allowed me to share my work at markets and events early on in trying to turn this hobby into a career. The Square Reader was an easy way to accept payments at front facing markets. As my business grew I moved online, creating my website with Square Online, using Invoices for custom orders and Appointments to run my in-person workshops.
Day-to-day I'll check if any new orders have come through on my website and then package and ship those orders out. Then I'll go to Invoices and check in on any that need to be followed up, or sent out. Finally I'll check my Appointments to see if any new bookings have been made for private classes and confirm bookings.
Square Appointments has been such a useful addition to my business as it has allowed me to pre-set my availability and so people can easily book lessons up to a year in advance."

Melody Emi Brunton

→

Owner Emi Ceramics
SQ: What's one misconception people have about ceramics?
M: I think people often underestimate how much physical strength is needed in the throwing process – it is very demanding! But I also think that people don't realise how time intensive every step is and how finicky it is in terms of being workable at very specific windows of being not too dry and not too wet. It's a constant push and pull, a balancing act and it teaches you a lot about patience.
SQ: What are your future plans?
M: I have just gotten into the rhythm of making after moving from the Inner West to the Wollondilly Shire of NSW so I'm actually just enjoying the stability that has finally come after a very tumultuous last six months!