Sunnie and her husband, both qualified accountants, had always been marine aquarium hobbyists, living down the road from a run-down freshwater aquarium store, which had come up for sale. They took the leap from corporate workers to business owners and took over Eastwood Aquarium. We recently visited Sunnie to talk about saltwater vs freshwater aquariums, (saltwater always wins), marine communities, and building a business. Read the full chat below.
SQ: Tell us more about your passion for coral and reefing, why is it important?
S: The more you get to know about corals and reef aquariums, the more you fall in love with the fascination of everything they've got to offer. Each family of coral has slightly different anatomy and it's interesting to get to learn and work with them. We are so lucky to be in Australia, with one of the largest and greatest reefs at our doorstep!
SQ: You do coral propagation in-house! Why did you decide to do this?
S: As a leading marine aquarium specialist store, it is crucial that we lead by example. When we started our in-house propagation system, we were pretty much the first in Australia to do this. We strongly believe that we could make a difference by introducing more sustainable ways of supplying in-house corals to our customers, to ensure this hobby will keep going for our children and their children one day. Some of the frags we supply are 3rd or even 4th generations old. Every piece of propagated coral we produce is one less coral that needs to be removed from our reef.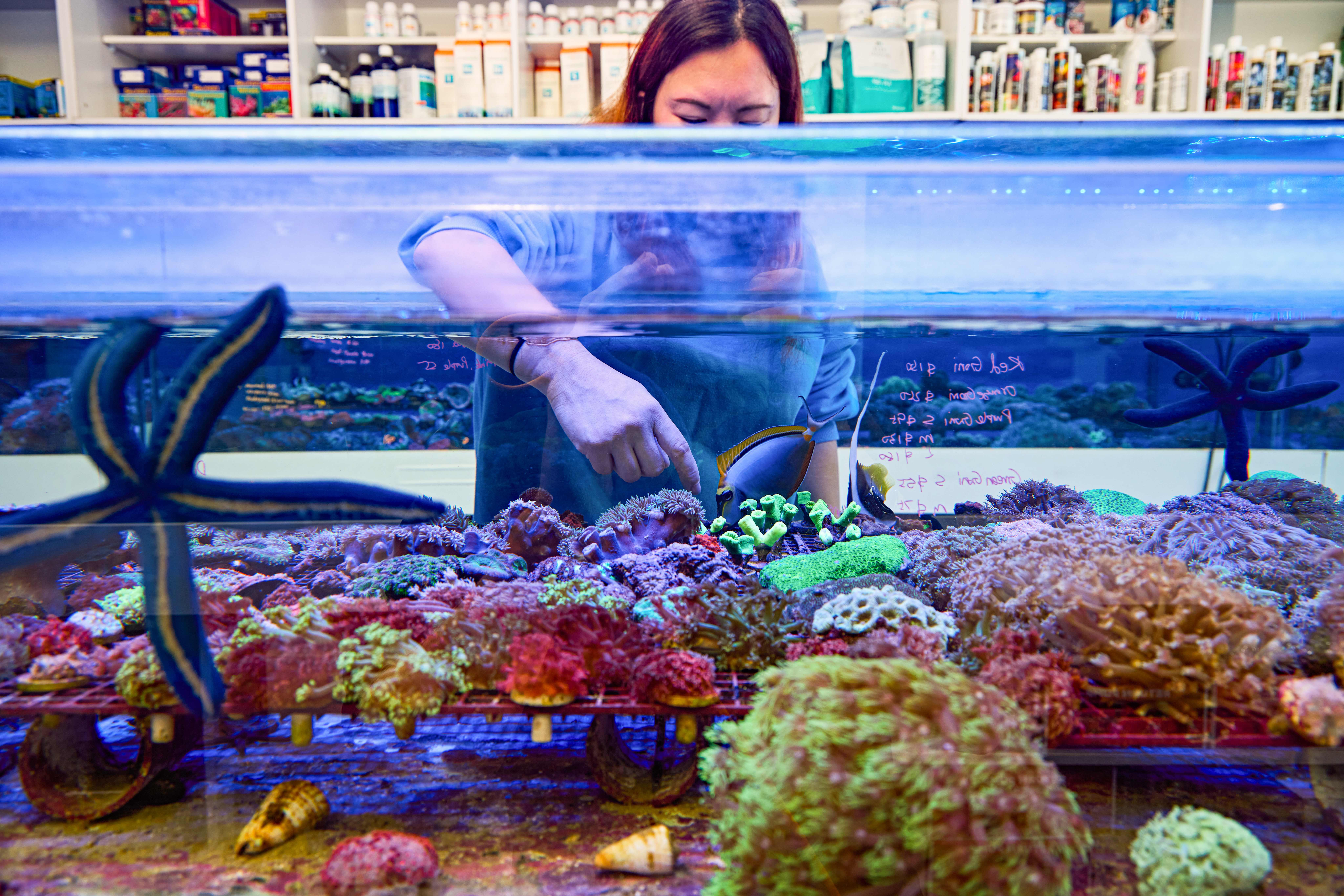 SQ: You focus only on Marine Fish, why is that?
S: Our passion is with Marine aquariums, they are indescribably more wonderful in every way than freshwater fish (no offence to the freshwater community), but in a typical freshwater tank, there's fish and the only other thing you can really add are plants (mostly green). On the contrary, marine aquariums offer corals and fish that contain speckles of every colour imaginable. Marine fish also react quite differently to freshwater fish. Some of the fish we have had at the shop for over 8 years, and are like pets to us, they come up to the tank and follow us around the shop as our cat does.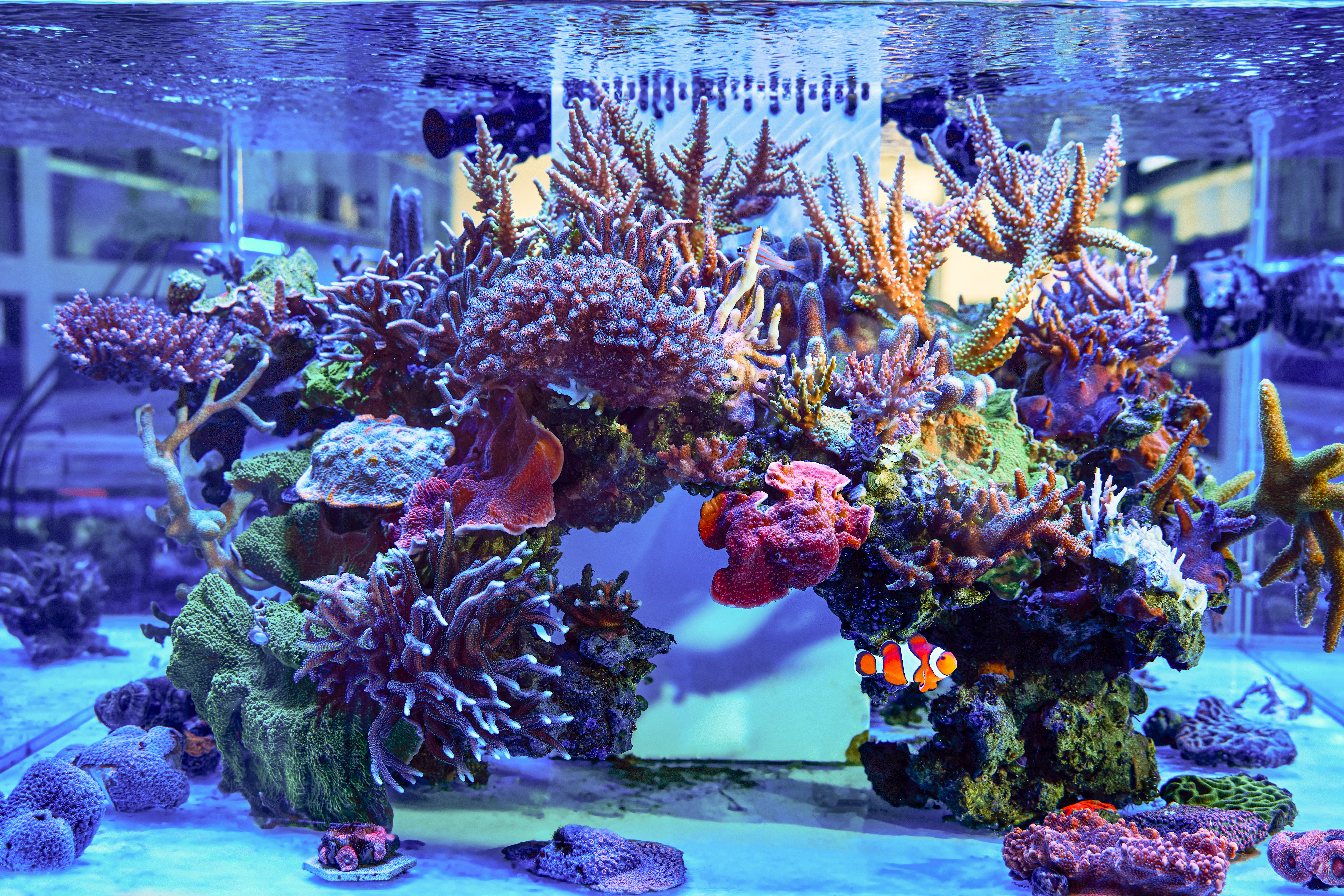 SQ: Why did you choose Square to power your business?
S: We compared a few different POS systems on the market when we decided to upgrade ours in the shop. After a bit of research, we found Square is a user-friendly system with affordable rates that integrates POS systems and Online Stores.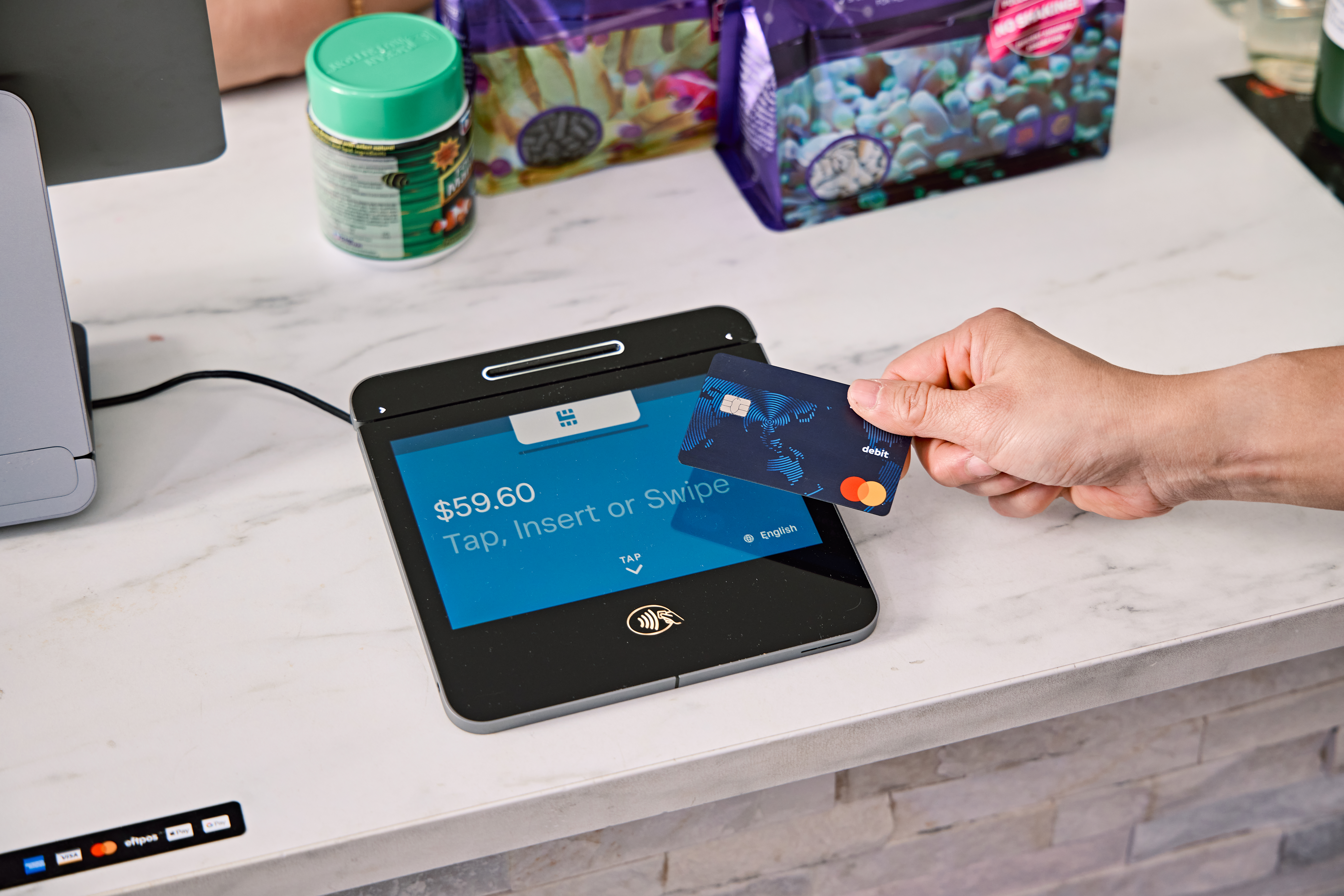 SQ: Can you tell us more about your customers and the reefing/coral/marine fish community in Sydney?
S: Our customers range from beginners to advanced reefers who have been our core customers from the beginning. Some we knew before we had started Eastwood Aquarium. The reefing community in Sydney is great. All the store owners know each other and we often get together for trade days where we all bring our treasured items.
SQ: How does Square help you learn more about your customers?
S: We use Square Customer Profiles and Reporting in our POS to create profiles for regular customers. Getting customer details means that we can easily communicate with them and see their purchase history. This allows us to follow their progress with their aquariums and helps us decide what products, services and advice to offer.
SQ: What's been your favourite dive site?
S: My husband has been to several green zones in the Great Barrier Reef. A real eye-opener and great to see corals and fish first-hand in their natural habitat. By getting to know and familiarising ourselves with their surroundings will we truly learn and understand their needs.
SQ: Any exciting plans for the future of Eastwood Aquarium?
S: We are always looking for ways we can grow and better serve our customers. We are looking for a permanent location to continue our operation. We might even branch into new areas, but it is very important that our core values remain strong.
Want to know more? Read more business stories, plus tips and tricks to action in your business on Townsquare.