Dave Rugendyke was always a bit of a self-confessed 'coffee wanker', taking every opportunity he had to visit local cafes around Australia and abroad. Little did he know that in 2017, when the opportunity presented itself to open a small cafe space in Newcastle, he would be embarking on an intensive two-year crash course in hospitality, business and people. Equipped with the learning from that experience, he decided to take a further risk, and in late 2019 opened a new venue.
Add in a global pandemic, followed by a complete renovation only 18 months in, and you get a surf-inspired, bustling local coffee, retail and community hub - aptly named Convoy Commune. We recently visited Convoy Commune and spoke to Dave about what inspired his coffee adventure, the importance of authentic branding, the intersection of retail and hospitality and the community force behind the business. Read our full chat below.
SQ: Firstly, tell us about how Convoy Commune started?
D: I've always loved finding quality coffee and visiting cafes wherever I go. In 2017, an opportunity was presented to open a small café in Newcastle. It was a bit of a 'let's give it a crack' moment and I naively embarked on what I thought was a 'little side project'. That experience was essentially a two-year crash course in hospitality, business and people. There were a lot of sleepless nights, friendships were neglected, relationships were affected, a whole lot of sacrifices and a whole lot of learning. But, in the end, the location wasn't working. In July 2019, after exhausting all options to find a solution, I was essentially left with no option but to close the doors. A few weeks later, I discovered a vacant space in Merewether. The crazy thing is, for years, even before living in Newcastle, I would travel there to visit my father, drive past the building and wonder why it had never been turned into a café.
Many people probably thought I was a bit mad to try again, and to be completely honest, initially, I had no idea how I was going to make it happen, but I knew it was the right space and I knew I had to give it a try!
SQ: A big focus for Convoy Commune is the community behind the business. Can you tell us a bit more about this?
D: It was never about building our community, but more about becoming a part of the already incredible local Newcastle community. It started with a vision to produce a welcoming neighbourhood destination that brings people together. Our fit-out was built to create a light, bright, positive and welcoming space, inspired by the relaxed 'beachy good vibes' you'd experience in a Bali or Byron café. We had a large communal table in the middle of the dining area which encouraged groups to mingle together and we also provided picnic blankets for groups to sit on the grassy areas outside. From there, I think a lot of building that community relationship comes down to three fairly simple things.
Being present: Actively engaging with the local community and customers whenever possible.
Having the right people: Initially, I still worked full time for the NSW Police Force. Having positive, friendly, high-energy staff, who understand and are on board with our vision of maintaining a positive environment, whilst providing a quality experience is essential.
Authentic communication: Consumers tend to do their own 'research' via social media. I was mindful of having a quality social presence that shows real people and positive vibes, rather than just images of what we produce. I also like to ensure the language and tone of communication, especially on social media, genuinely comes from a place of positivity, whilst also acknowledging the support we receive, and making sure the community understands how genuinely grateful we are for their continued support.
We also supported community events and fundraisers, as well as engaging, supporting and building relationships with other local small businesses. I think all of that really helped us gain traction. We were incredibly fortunate to be very warmly welcomed by the local community from day one.
SQ: Why did you decide to sell retail items in your space alongside coffee and food?
D: In the planning stages I was ultimately thinking of alternative revenue streams that could be utilised within a café space. Things that could improve turnover without requiring additional labour expenses. The idea was, by having a small range of quality retail items, we could provide an additional reason for a customer to visit. A morning coffee could result in a retail purchase, which could turn a $5 coffee into a higher value sale. Apart from the wholesale cost of the items, there wasn't any additional expense to having the items available for sale which also helped in creating the initial look and feel of our space.
SQ: Why did you choose Square to help run your business?
D: Convoy Commune was created off the back of a prior unsuccessful hospitality experience. In the planning stages before opening, I went through absolutely everything with a fine-tooth comb, to make sure I learned and improved wherever possible. We'd previously used a big bank merchant facility and a separate point of sale system. We had constant issues with the merchant facility and there'd been numerous occasions where we weren't able to accept card payments. I liked that Square offered a card payment facility as well as a POS system in one. Whilst the percentage fee for payments was higher than a merchant facility, once combined with merchant facility fees and fees charged for a separate POS system or software, Square ended up working out cheaper. I liked the easy availability of hardware, easy setup and also really love the various integrations available.
SQ: How did Convoy Commune adapt during covid? What's here to stay?
D: The pandemic completely changed the way that consumers interacted with our business. Rather than dining in, takeaway became the default method for most customers, especially when it was the only option during lockdowns. We already had a takeaway option, but when the pandemic arrived, we transitioned to a complete takeaway model, and our volume grew substantially. To manage that we had to rely on technology. We quickly introduced a pre-ordering app, which integrates with our Square Point Of Sale. Despite that, we still very quickly outgrew our initial kitchen and counter space, and the cafe layout wasn't designed or equipped for the high takeaway volumes we were receiving.
In April 2021, I decided to embark on a complete renovation of the space. Whilst there was uncertainty and a level of risk, especially being less than 18 months into a new business during the height of a global pandemic, I was confident it was the right move. By redesigning the space to allow for improved systems and workflows, an additional coffee machine, a bigger kitchen and counter space, as well as introducing new technologies, we could improve the efficiency of the business. We implemented processes to better handle the volume and the improved layout meant we could utilise staffing more effectively. Most importantly, it put us in a position to handle further growth and return to offering both in-house dining, whilst also continuing to handle the high volumes of take-away, without compromising on quality, consistency, or wait times.
SQ: What's your favourite thing about Square?
D: The integrations! We have our integrated pre-ordering app (Craver App) alongside integrated bump screens (via Fresh KDS) for coffee service and in other service areas, and then use printed tickets in our kitchen. Square is also integrated with my Xero accounting software, as well as Deputy Scheduling, which now that we've grown into a larger scale business with a much bigger team, makes informed team rostering a whole lot easier.
Square App Marketplace
Explore the apps that a wide range of merchants rely on.
SQ: How did the Newcastle community support Convoy Commune over the past two years?
D: They continued showing up. They not only showed up, but they brought their friends too! Honestly, the support Convoy Commune has received from the local community despite the craziness of the last two years, has well and truly exceeded all of my expectations. I seriously can't describe how genuinely grateful I am for the support we've received.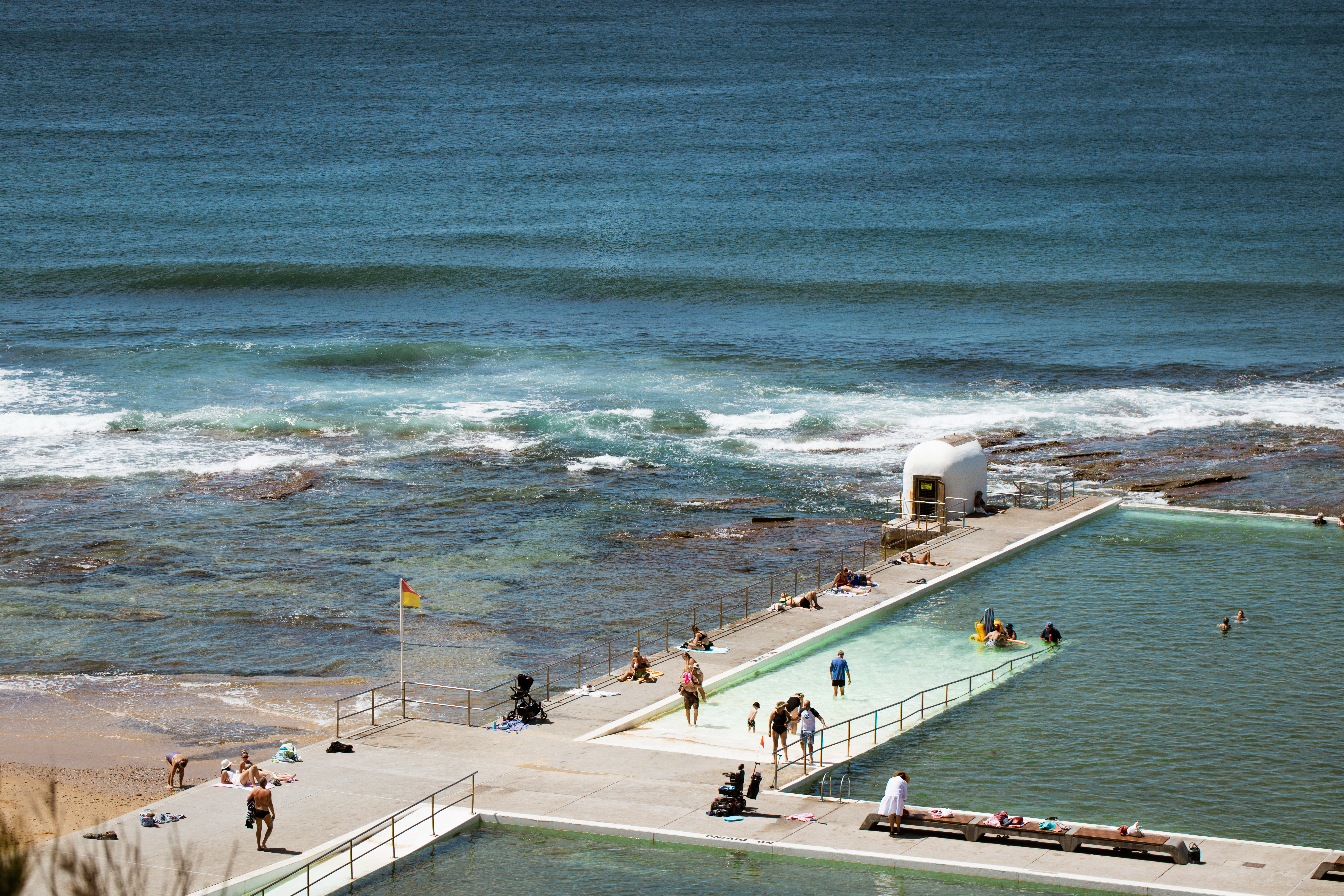 SQ: What does 2022 onward look like for you?
D: Initially, just getting on top of everything and then potentially putting some additional plans in place. Both life and business have been very reactive for the last two years. Whilst I think we did quite well to pivot and adapt throughout that time, there are certainly still areas we can streamline and improve. I also have some ideas about continuing to evolve and grow the Convoy Commune brand. If everything continues in the way it currently seems to be, with the worst of the pandemic behind us and daily cafe operations running smoothly, then my initial focus is certainly about working to move from that reactive state, back to looking ahead and being proactive. As for the rest, you might just have to watch this space and see!
For business tips, guides and to read more stories, check out Townsquare.