Melbourne is home to many laneways with hidden clubs, cafes and specialty espresso bars. Katherine Place, off Flinders Street in the northern end of the CBD, is one of the city's newest laneways with several eateries and interesting coffee bars.
Stand Up Cafe is one of these coffee bars. Owner and entrepreneur Dan Chrystal fittingly named his coffee bar, which opened earlier this year, due to the fact that it is standing room only – a welcoming window, with the cafe spanning only 10 square metres. We caught up with him to hear more about his new business.
Katherine Place in Melbourne's CBD is rapidly developing. What made you select this location?
I knew with the other cafes and eateries being built in the laneway that would drive foot traffic to the area! This development has meant greater competition in a smaller geographical area, but I see this as a positive as it forces me to stay ahead of the game, which means giving my customers a better product and service.
One of the biggest challenge has been attracting customers to a relatively hidden location up a quiet laneway. Its still an ongoing process but I'm slowly increasing exposure through social media. It's also been important to consistently serve a great coffee, so that word of mouth advertising creates new customers daily.
You've fit Stand Up Cafe into a tiny space but maintained a great look and feel. What decisions did you have to make to fit everything you need into this space?
Stand Up Cafe is only 10sqm. Fitting storage for items such as cups, lids and coffee beans were the biggest decision factors I considered when designing the space, while maintaining an aesthetically appealing look. Designing the place to function with form was a high priority for me.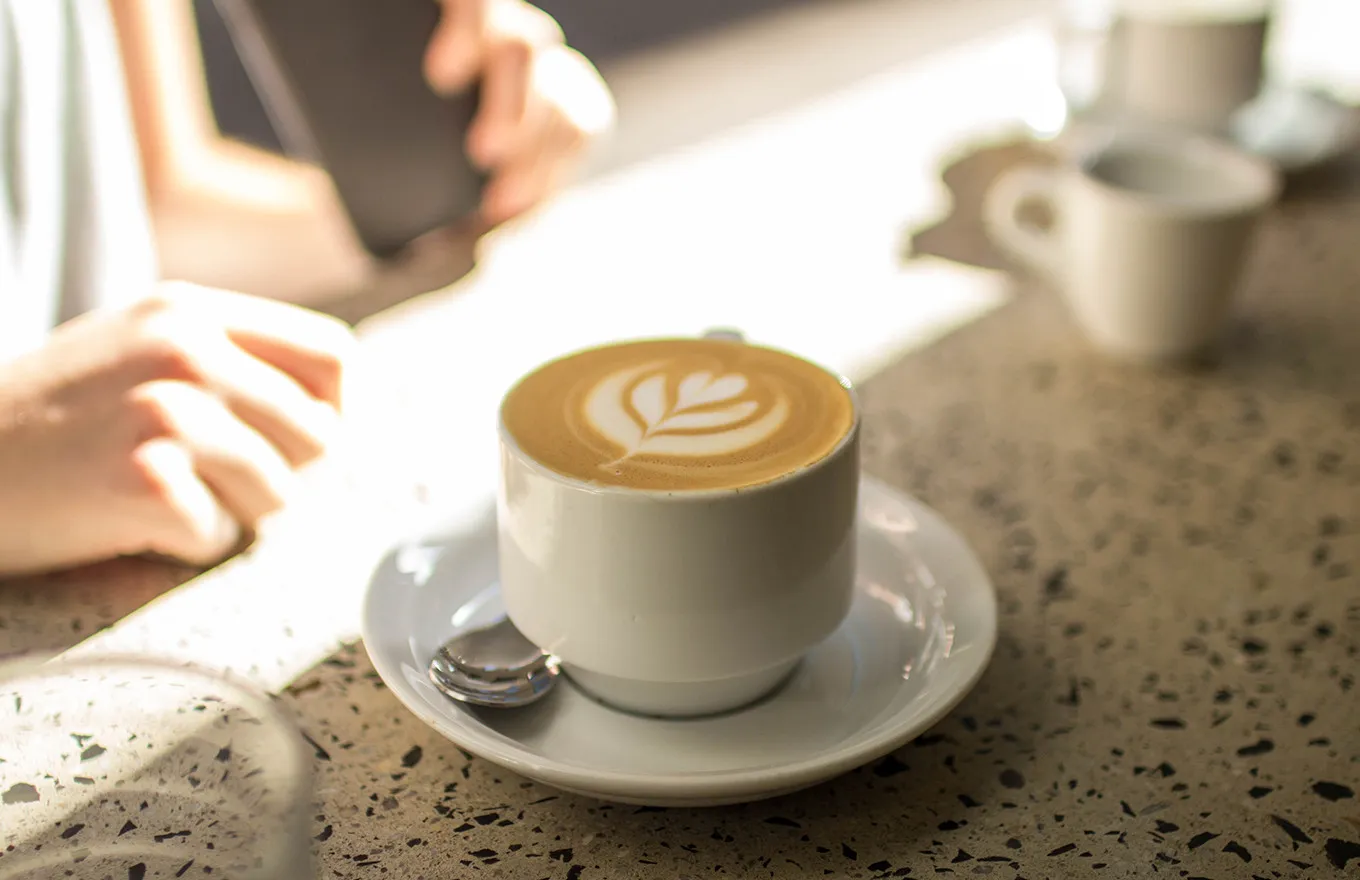 What's one piece of advice would you give someone who is about to set up up their own business?
It's a pretty scary and nerve-racking experience but it's the best thing I've ever done and well worth the effort. One piece of advice would be to make sure you've prepared for everything, as there are many surprises that you have to be quick to counteract in order to stay afloat.
What's been the most surprising thing you've discovered since opening?
The most surprising thing is how much I enjoy all the extra work involved with owning your own business. I think spending time in the back office 'managing the books' and doing your accounting is easier when you know it's for your own benefit.
Has using Square Point of Sale helped you to better manage this behind the scenes work?
Definitely – the best part of Square Point of Sale is the ability to access sales data so quickly. It's given me an incredible amount of information that is easily accessible. Also, the in-depth analytics that Square gives me makes providing the right products to customers substantially easier.
What's coming up for you next? Where do you want to see your business in 12 months' time?
Over the next 12 months I'm hoping to be in a position to open another Stand Up Cafe at the other end of the city to increase exposure and awareness across both of my cafes.
Learn more about how Square Point of Sale can help you run your business.