Connie DeSousa and John Jackson, co-chefs and co-owners of CHAR Restaurant Group in Calgary, Alberta, have been professional collaborators since 1999, when John became Connie's mentor after she completed culinary school. They worked together in the restaurant industry all around the world, including in New York and San Francisco, before returning to Calgary in 2009 and opening CHARCUT.
CHAR Restaurant Group now comprises six brands that consist of their flagship CHARCUT Roast House, charbar, Rooftop Bar at the Simmons, CHIX Eggshop, Alley Burger, and Connie and John's Pizza.
Here, we speak to Connie and John about what inspired their interest in cooking, Calgary's food scene, their background in butchery, how Square has helped them grow their businesses and the future of CHAR.
On what inspired their interest in cooking
Connie: I am of Portuguese descent, and both of my parents were amazing cooks. Growing up, when I could barely even see over the kitchen counter, I was already helping mom and dad in the kitchen. I remember watching cooking shows on TV with my mom, and being inspired to go into the kitchen and create these dishes that we saw. My father cooks from very old heirloom recipes in our family that were passed down through generations that I'm still cooking today, and have influenced some of the recipes in our restaurants.
John: I learned how to cook out of necessity. I had a single parent, my mom, and my brother and sister. I felt that learning to cook was what I could contribute to the family, and I fell in love with making people happy through food experiences. When I made something that people enjoyed, it made me feel really good. And to be able to create those memorable experiences on a grander scale, in a restaurant setting, I think that was the reason why I continued to go on that path. I also fell in love with the entrepreneurship side, and the mentorship side, and helping people reach their full potential. We want to pass on our knowledge, and make people happy through food experiences.
All-in-one restaurant POS system
Get started with Square for Restaurants for free.
On Calgary's collaborative culinary community
John: We moved back to Calgary about six months before we started building our first restaurant, CHARCUT, 12 years ago and we ended up having this big, giant potluck. We invited all the chefs in the city. We looked through the yellow pages, found all the restaurants, and we called up all the chefs and said: "Hey, we're having this potluck and we're going to invite you. You and your family bring a dish that inspires you about 'taste of place'." No one knew who we were! We wanted to introduce ourselves to the culinary scene in the city. We had over 70 chefs and their families to Connie's backyard on that Sunday. And it was this community that we were really excited to be a part of and to learn about each other.
Connie: We have always prided ourselves on how collaborative our culinary scene and industry is in the city, and that really stems from everybody just wanting to work together to put Calgary on the map as a culinary destination. When I say everybody, its local entrepreneurs, and restaurateurs, and local chefs — we were all very hungry for that attention that Calgary deserved, but really hadn't achieved it yet. And it's been very gratifying the past 12 years to collectively work together to be able to achieve that.
John: Calgary's food scene is very special because it's so collaborative. It's about the Calgary farmers market, it's going over to our friends' restaurant and checking out their amazing garden. Coming to charbar it's all about the community, and it's about sharing those food stories and about our 'taste of place'. And I think we do that well — you don't see that everywhere. We support each other, we build each other up, we share information. We're looking at the bigger picture, putting Calgary on that culinary map.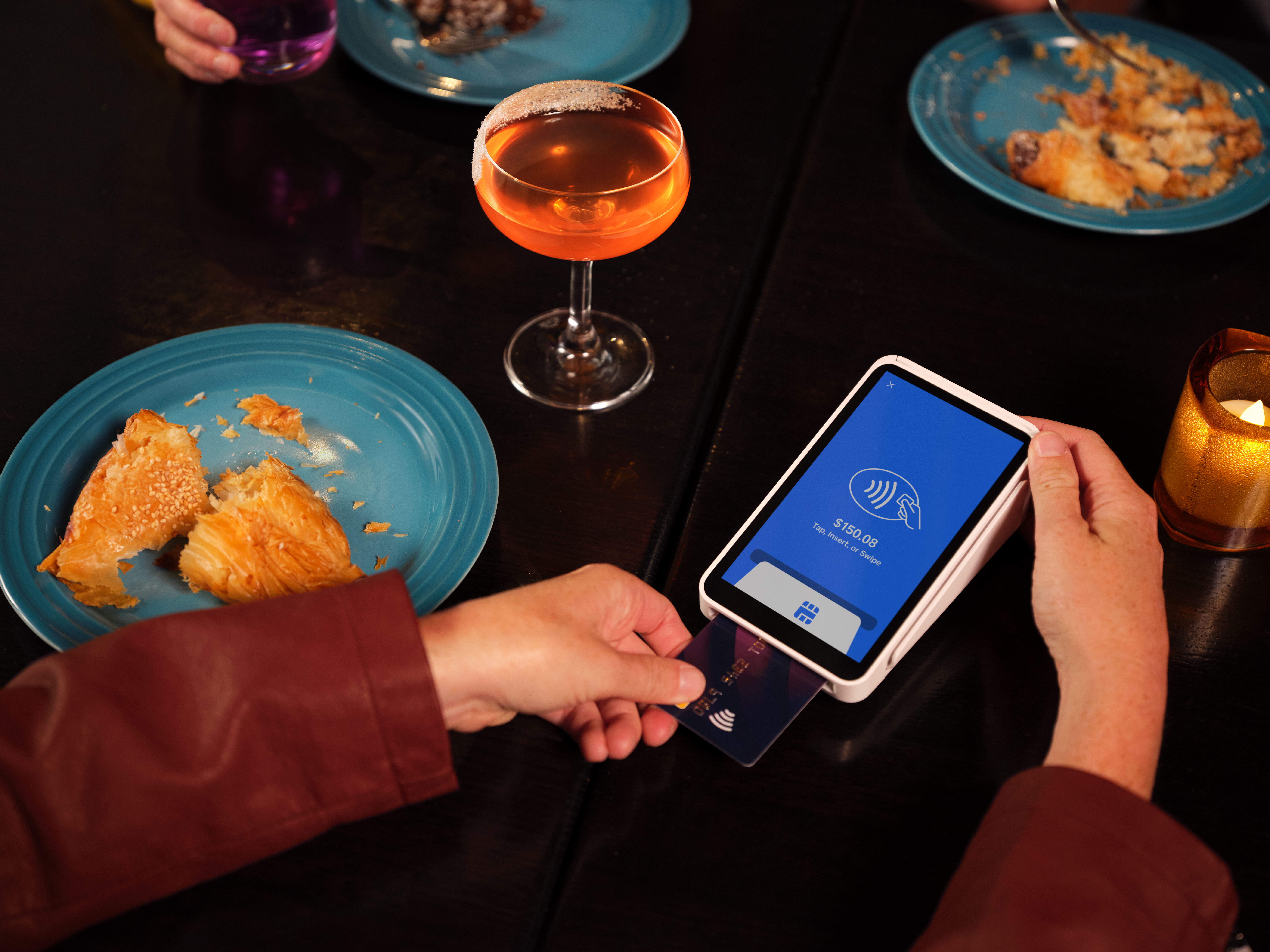 On their background in butchery and the importance of knowing where their meat comes from
Connie: John and I are not only chefs, but we're also butchers. We have spent many moments in our career breaking down massive cuts of meat, almost whole bison, quarter cuts of beef, whole pigs, whole lamb. So we're very well-versed in whole animal butchery. And we like to say that we're very nose to tail when it comes to our cuisine, as well. We use the whole animal, nothing goes to waste. At CHARCUT, our flagship, we butcher everything in house, and whatever doesn't fit on the giant rotisserie grill gets turned into charcuterie. We have the same philosophy here at charbar with not only our meat, but also our vegetables. We don't waste anything. We use the entire animal and vegetable.
John: It's important to us to know where food comes from, and not only to know where it's coming from, but who it's coming from. It's important that we know the names of the farmers, the ranchers and the artists and producers that are providing us with these quality cuts of meat that you see showcased. As soon as you walk into charbar you see that ultra dry-aging chamber and those big cuts of Alberta beef. We are ready with the stories behind the meat, and I think it's important for people that want to learn where their food is coming from.
On using Square for Restaurants
Connie: It's been wonderful using Square for Restaurants. As we've grown our business, Square has grown with us, and our employees are using it very freely. It has been super beneficial with employee training, especially with our newest pizza shop. The staff is able to adapt to Square very quickly, as opposed to taking sometimes two to three days to train on another type of POS. I'm not very tech savvy, myself, and one of the things that I absolutely love about Square is that it is so easy to use. From starting up your website to reporting financial information throughout your company, everything is at your fingertips. It's a very smart, efficient system.
Square's reporting system makes it very easy for John and I as busy hands-on entrepreneurs, because there are many times in the day that we're running from business to business and are unable to sit in the office and check reports on computers. So it makes it very easy for us — we just pull up the Dashboard on our cellphones (we don't even have to open up our laptops!) and we're able to check reports instantly. It's all real time, and that simplicity and getting that valuable information, for us as business owners, is critical. We're looking at integrating it even more into our business than what we are currently using it for, it's been so great growing with us.
John: Our industry has faced incredible challenges during the pandemic, and Square has really progressed and adapted to the situation. The different features have started to come out throughout the last 18 months, like Square Register, have really helped us. Also, just being able to create a new website for Connie and John's Pizza, for easy ordering for takeout and pickup, it's been amazing.
On the future of CHAR Restaurant Group
Connie: We can never sit still. We often joke that when we do take vacation, we come up with brand new concepts and new restaurant ideas. We already have two business concepts, and plans, that are in the works for the upcoming years. And I'm sure there's going to be more. We're looking at more growth in Calgary, and potentially outside of Calgary, as well. We're also excited for our employees to grow with us and our business. So I'm really excited about the future.
John: I think our future is bright. I think we're ready for the next adventure. We're looking at evolving our concepts and growing at a rate that we're comfortable with. And as our team grows, our business grows, and we're feeling pretty good. As we progress and grow, we're looking at ways to be smarter as a business and streamline things, and we see ourselves using Square more and more.