Square products used by Social Pottery
For celebrity haunt Social Pottery – where the likes of Jonathon Ross and the cast of Netflix's You like to hang out – opting Square and its array of tools and functions was a natural choice. As the company founder, Marian, explains, she was looking for a payment provider that could provide her with in-person payments support and launch her e-commerce site. Easy invoicing using payment links was also on her mind – and she found all this and more with Square.
What appeals to Marian the most, however, is how Square has been able to meet the studio's changing needs as it grows. Starting out with just in-person payments and a basic POS system, she graduated to launching an e-commerce storefront. She's also grateful for how user-friendly the Square interface is.
"You don't need a particular kind of background to use it because it's intuitive. It's easy for small business owners to use".
- Marian Walteros, Founder, Social Pottery
Square Terminal
The all-in-one card machine.
Overcoming challenges using Square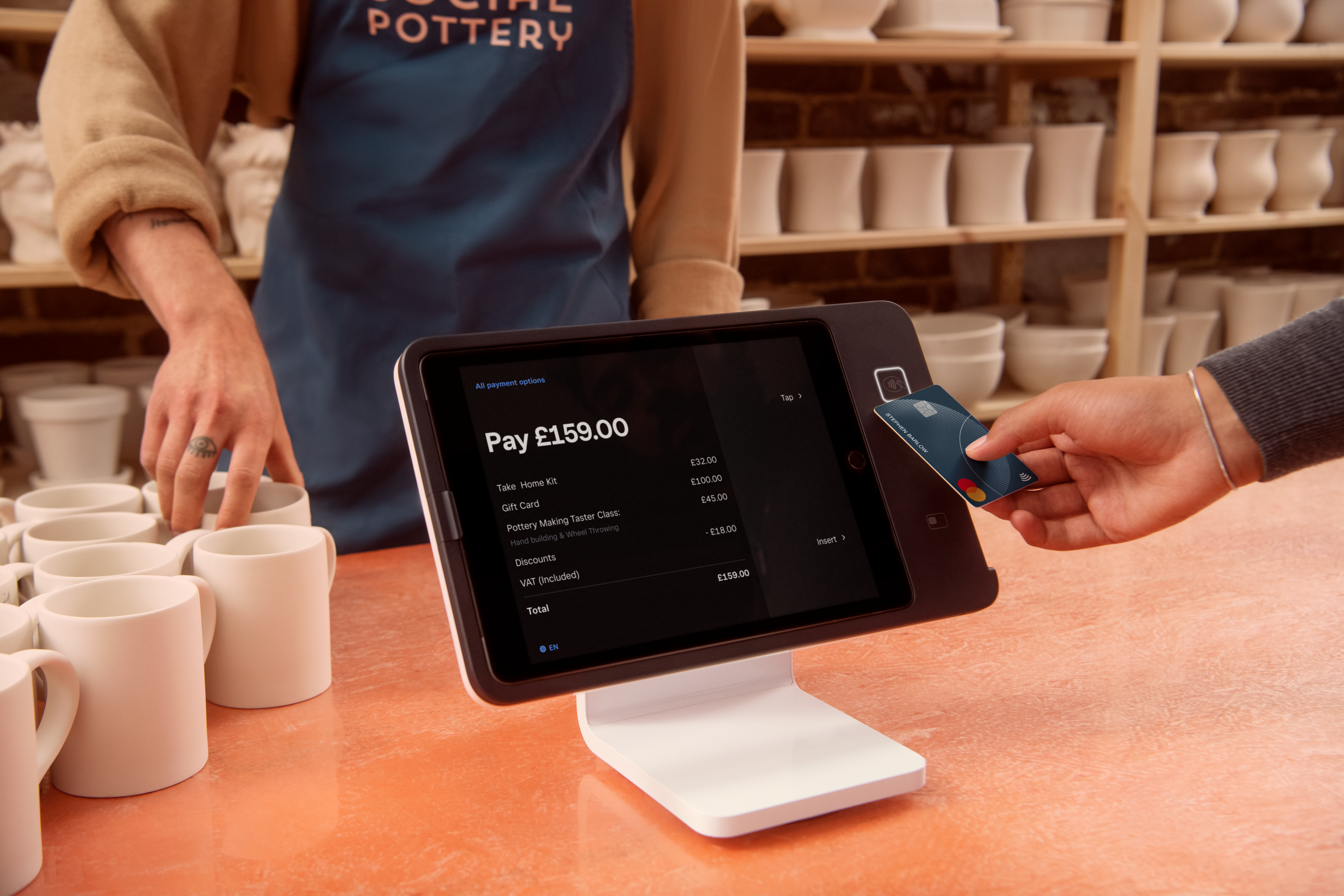 Starting out as a community project in 2015, the studio's goal was to put a smile on people's faces by giving them dedicated time for getting creative. They soon expanded to hosting birthday parties and events as well as venturing into online sales. As such, the team needed a comprehensive payment system that could empower them to reach more members of the community and take payments seamlessly.
To support this, Social Pottery needed to:
1. Invest in a payments provider with a user-friendly, easy-to-use interface
By partnering with Square, Social Pottery was able to take advantage of the easy user experience and round-the-clock support from the Square team. With easy-to-use devices and tools, training time is minimal. Plus, as Marian herself states, "Tutorials and how-to videos explain everything you might not understand".
2. Download transactional data and reports to help make informed business decisions
Accessing accounting reports and data has also been invaluable to the evey-day running of the studio. Downloading reports on Square and seeing financial forecasts allows Marian to effectively manage cash flow and plan her finances for the next quarter and beyond. She also loves how easy and intuitive the reports are to read and follow.
3. Provide payment links for easy invoicing
Using payment links has helped Marian and her team to easily take payments from customers through a variety of methods. As she explains, you can easily set up payment links allowing people to pay using their mobile or credit or debit card.
4. Allow people to book and make reservations at the studio in advance
Using Square Appointment Scheduling Software, Marian and Co have been able to allow people to book slots and reserve times to come in for their workshop or class.
5. Build an online website
During the pandemic, they took their pottery business online using Square. This helped them stay afloat while their physical premises were shut, selling ceramic products, workshop kits and pottery materials.
Switching
Originally using a different provider, she made the switch to Square to take advantage of the myriad of tools and functions available. For instance, she credits the easy-to-use card reader which connects to the Square app as an example of what made her so keen to make the transition.
Sign Up Free
Create a free Square account today.
Implementation and training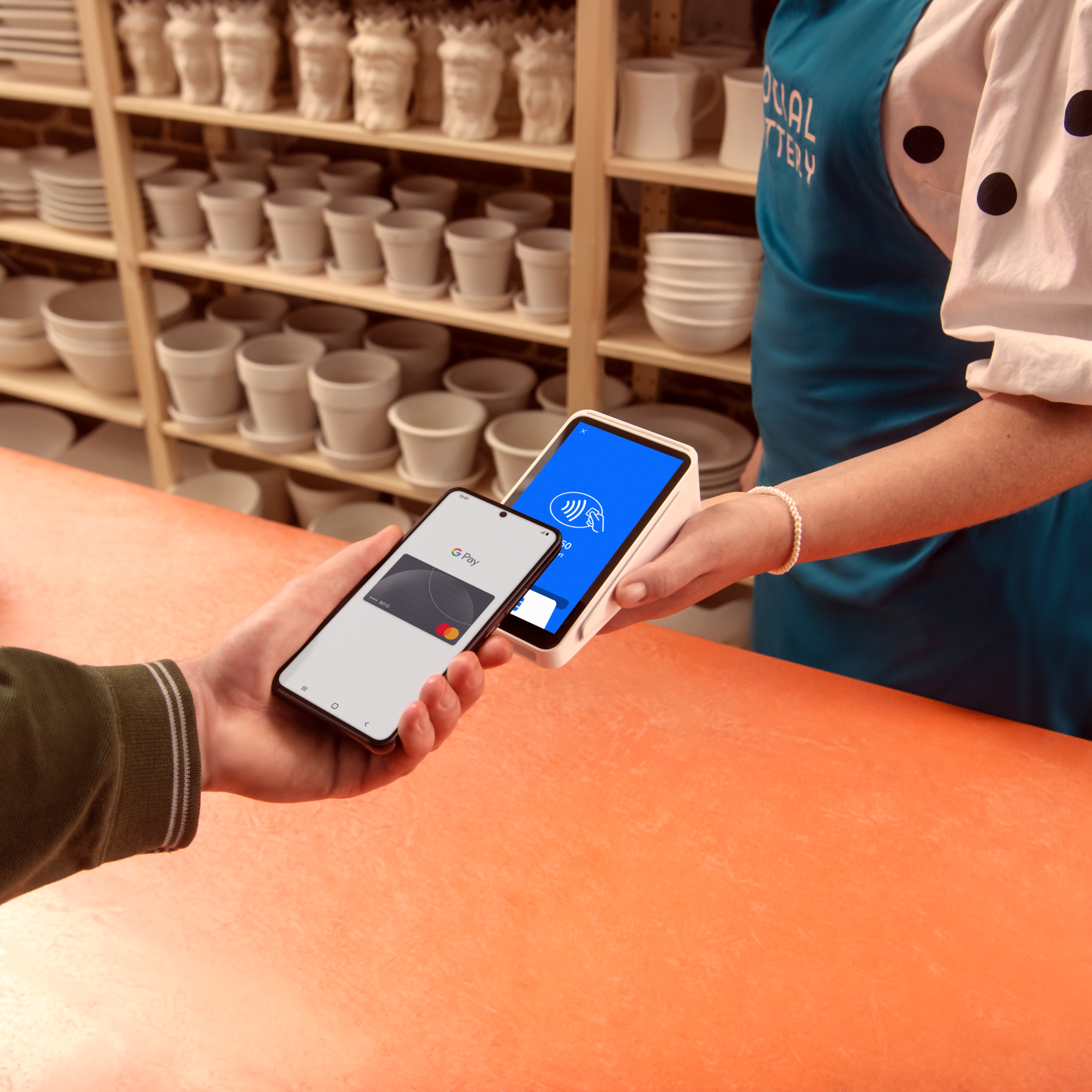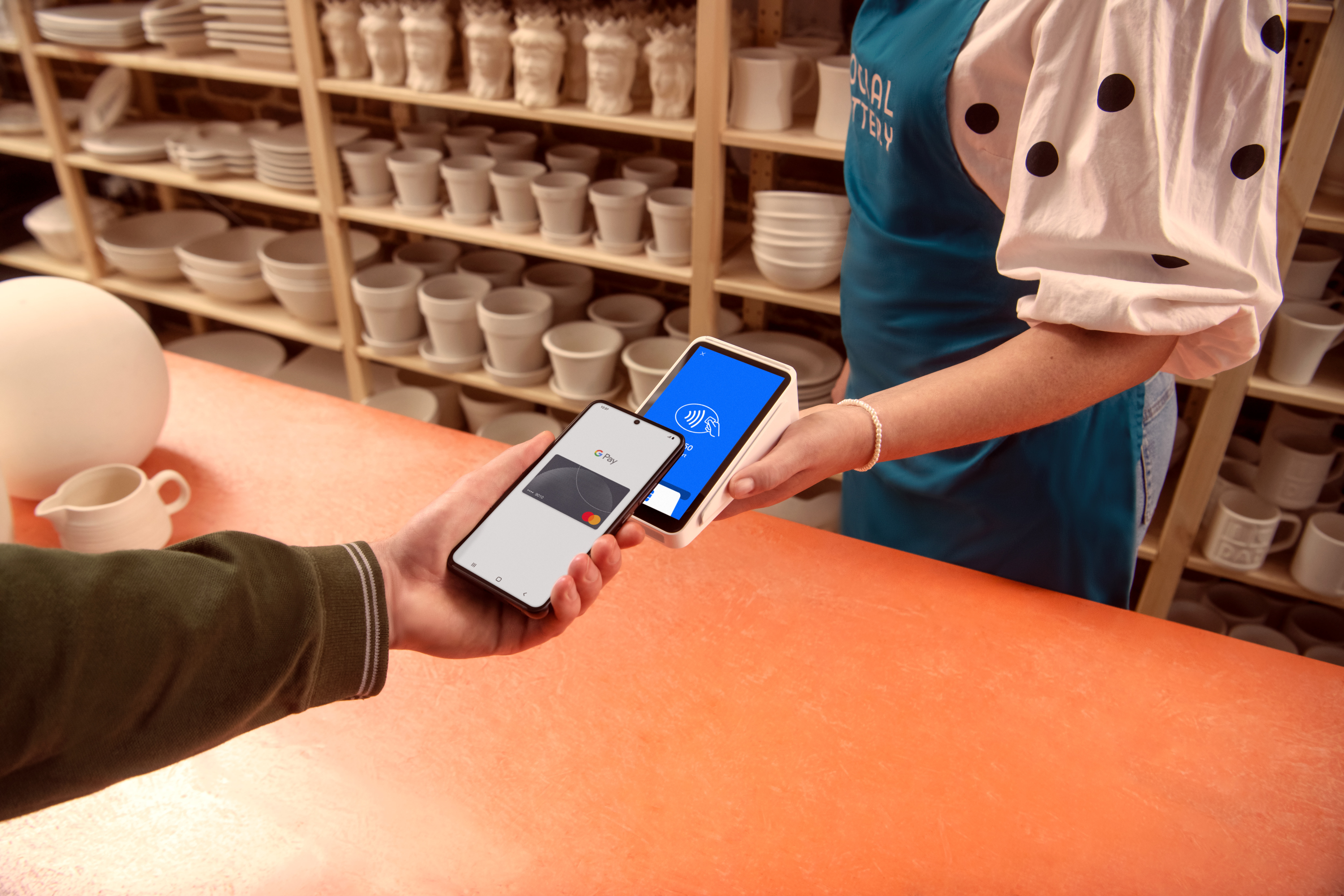 Marian emphasises how easy it was to get started with Square. From the payment systems to the tools available, she explains how straightforward it was to start selling her products online using Square.
"During the pandemic, I wanted to launch an e-commerce site and I found it easy to start selling products on Square"
- Marian Walteros, Founder, Social Pottery
Square Online Store
Sell in more ways with a free online store.
Marian runs the business with the help of her business partner, Giuseppe and daughter, Sophia. They've all found it easy to use Square solutions and are particularly fond of the automatisation features, making admin tasks and processes much less burdensome.
Business impact
"We offer good customer service and after-care. We really strive to make the atmosphere fun and positive and somewhere you can just relax and blow off some steam"
– Sophia Ventura, Employee, Social Pottery
Square tools have helped Social Pottery provide fantastic customer service so that they can concentrate on growing their community outreach and putting smiles on faces. Our suite of solutions has also helped them gain the following benefits:
Accounting insights
Thanks to Square's Analytics and Reporting, businesses can gain access to real-time data such as best sellers and even see your bottom line at a glance. You can also track data on your customers, and see how much they typically spend. Marian loves how she can keep accounting numbers and figures in one place and easily keep an eye on transactions.
"It's easy to read – you don't need to be an accountant to make sense of it".
- Marian Walteros, Founder, Social Pottery
Faster payments
Marian is a big fan of payment links making it so easy to get payments from customers. The simplicity of it appeals to clients too, who just need to follow a link to settle what they owe.
With automated transfers, funds are received within 1-2 business days helping businesses like Marian's stay on top of cash flow and pay staff on time.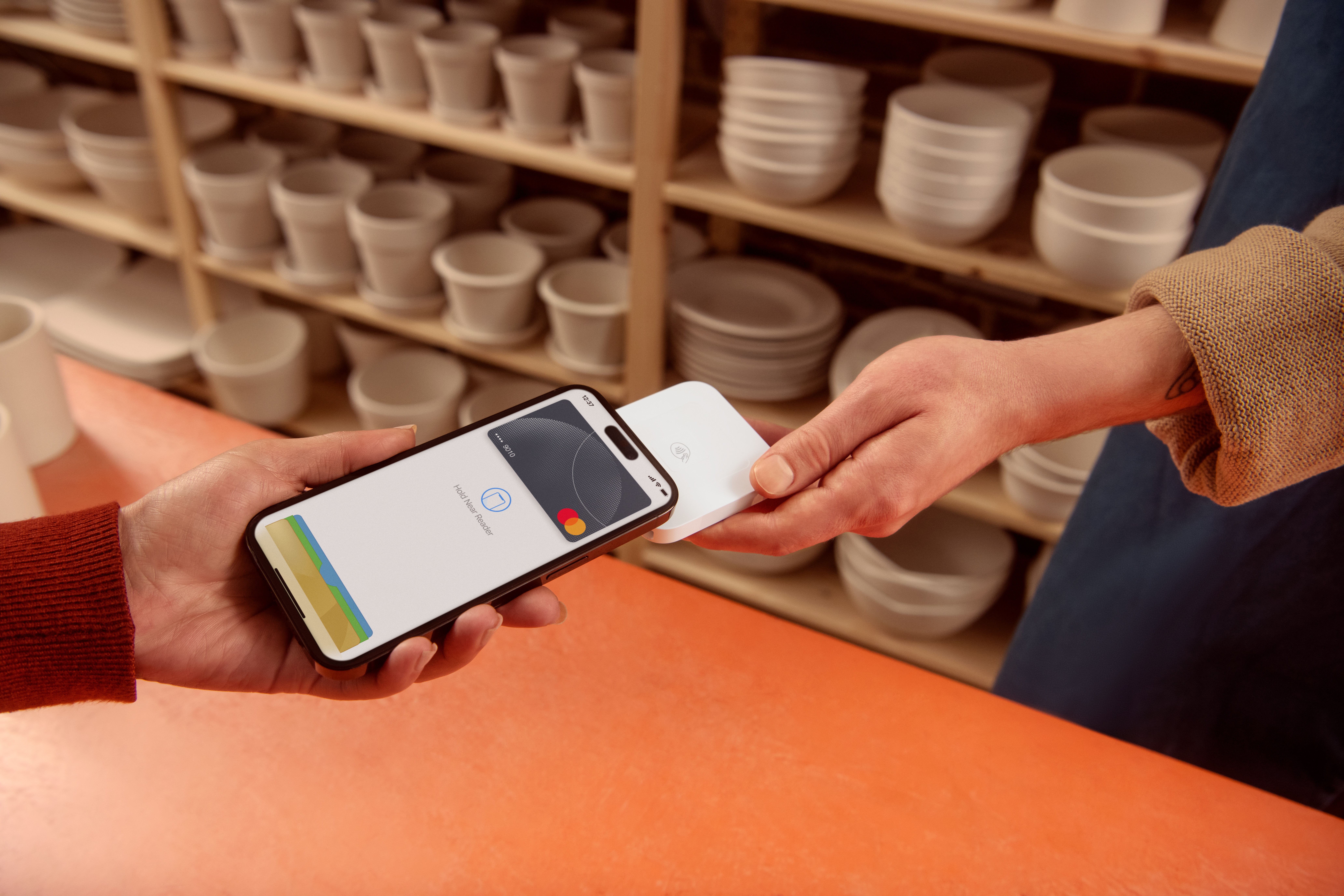 Facilitating booking
Using Square's scheduling software, Marian and her family have been able to set up reservations and take advanced bookings. Convenient for customers and business owners alike, this feature helps the team manage and organise the day's business activities. It also helps avoid no-shows with automatic booking reminders and lets customers cancel their reservations online. Plus, for those that want to book a regular, weekly slot, recurring appointments can also be made.
More time for marketing
Marian has a background in marketing and her daughter, Sophia, is following in her footsteps through managing the studio's social media pages. Both of them credit Square's solutions and automated features for freeing up more time to focus on the marketing side of running their business and building their brand.
Think your business could stand to benefit from some of the perks Social Pottery has described? Get started with Square to see how it could empower your business.
Contact sales
Contact our sales team to learn more about how Square could help your business.