It's time to meet the next generation of Square Reader: the contactless card reader known and loved by countless businesses globally. At first glance, this new Square Reader looks pretty similar to its predecessor – it's still a white square that fits in your pocket and looks sleek on the counter. But take a closer look and you'll see the new model comes with a few smart improvements and new features to make taking payments even smoother than before.
What are the new features of Second Generation Square Reader?
Businesses will see that everything they have come to know and love about Square Reader is still a part of the second generation design. It remains a simple way to take secure payments from just about anywhere. It lets you take contactless credit and Interac debit payments and Apple Pay with a quick tap, and also allows customers to insert chip + PIN cards for larger transactions.
Connect your Square Reader to the free Square Point of Sale app and you have a simple, integrated payments and point-of-sale system that can grow and adapt to your needs.
Here are the updates and improvements you can expect from the second generation of the popular card reader:
Longer battery life. The improved battery life of the new Square Reader allows you to take up to 20% more transactions on a single charge.
Stronger connectivity and NFC performance. New BLE 5.3 capability (from BLE 4.2) provides better range, a more reliable connection and lower power consumption. The NFC antenna and circuitry was further optimized to take payments quickly and easily with the latest mobile payment solutions like smartwatches.
Enhanced security. Security is paramount to all Square hardware products and the new Square Reader is no different. Built-in security features help prevent fraud and ensure PCI compliance.
USB-C port. The micro-USB port has now been upgraded to a USB-C connector. Use Square Reader with the included USB cable or purchase an additional extended 2-metre cable from the Square Shop.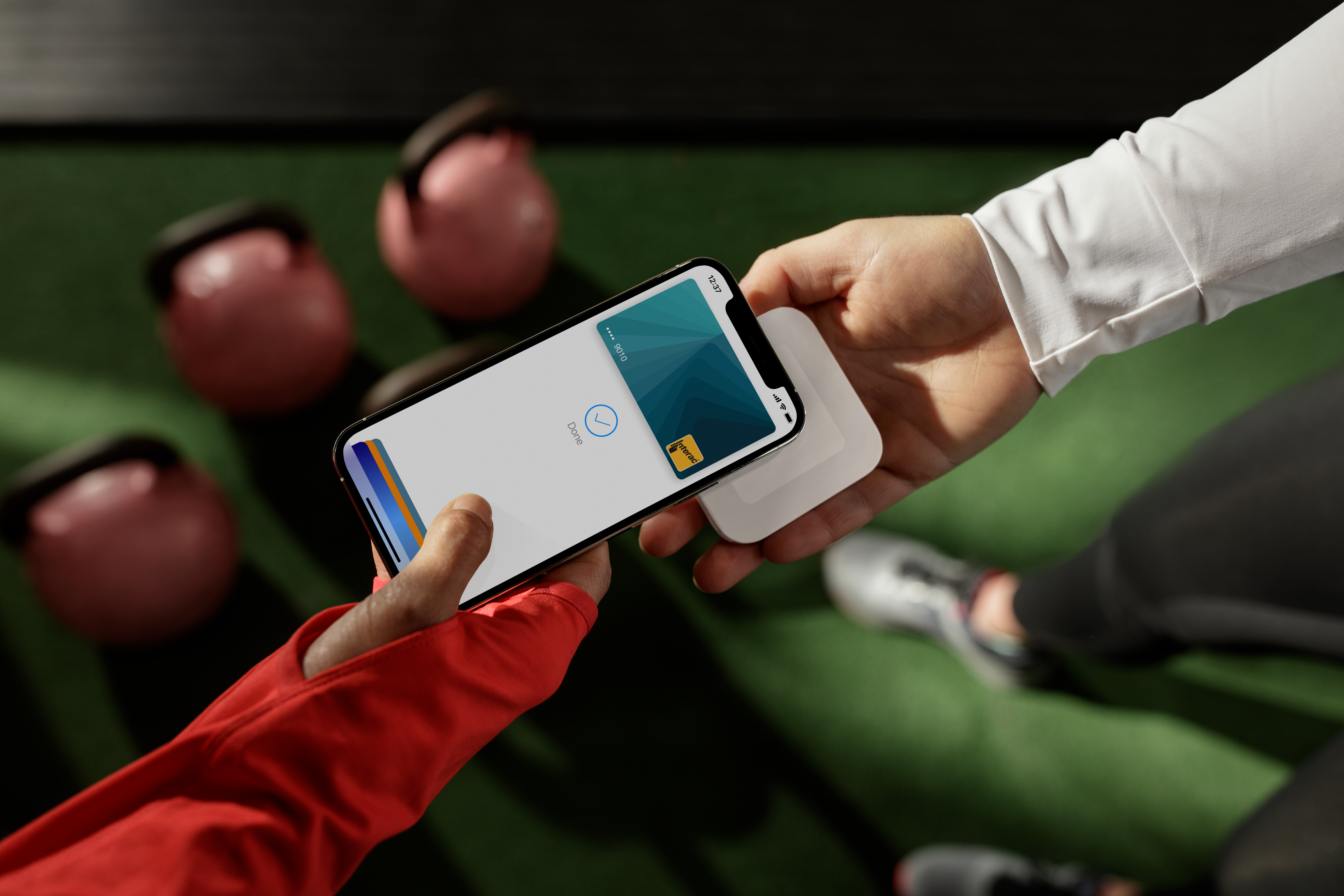 Why businesses love using Square Reader
Compact and portable, with a battery that keeps up: Square Reader packs a powerful battery in a pocked-sized POS, so you can take payments all day on a full charge anywhere your customers are.

A total business ecosystem: When you take payments with Square Reader you can choose to integrate with a range of Square business tools like invoices and reporting. Choose the free, easy-to-use and customizable Point of Sale app or purpose-built solutions like Square for Retail, Square for Restaurants or Square Appointments. Our ecosystem provides everything you need to run and grow your business.

Transparent pricing: Accept any credit payment on Square Reader at just 2.65% per transaction, and Interac debit for just 10 cents flat, with no hidden fees. And you get paid quickly with next-day transfers to any external Canadian bank account.

Quick setup: Easy-to-set-up software and intuitive design make it fast and painless to get started with Square. Just power up and start selling.
Buy Square Reader (2nd generation)
A simple, integrated payments and point-of-sale system that can grow and adapt to your needs.
Square Reader (2nd generation) pricing and availability
Square Reader (2nd generation) is available in the Square Shop for $69. You can also find Square Reader at retailers across Canada including Staples, Best Buy and Amazon.
Pay just 2.65% per chip & PIN or tap for Visa, Mastercard, American Express and international credit cards, and 0.75% + 7¢ per INTERAC chip and PIN or tap. See funds deposited into your bank account as fast as the next business day. No monthly fees, no commitments and no surprises. Custom pricing may be available to businesses processing over $250K in credit card transactions annually.
Want the new Square Reader (2nd generation)? Order now.