How Personalized Experiences Are the Key to Driving Customer Loyalty
Experience is becoming increasingly important to where and how customers choose to shop. Learn more about how companies are approaching and curating experiences that meet their customer's needs.
Building customer loyalty in the next decade of business will require a renewed focus on customer relationships. And businesses will need to continue to leverage insights to empower customer decision making.
Consumers have grown more accustomed to high standards of convenience and user experience. Combined with an increasing number of options, it's harder to retain them. Shoppers will only be loyal to companies that meet their needs in the most targeted, personalized ways possible.
Meeting those personalized expectations starts with understanding each customer as an individual with unique needs and preferences. Acquiring that kind of understanding takes time, making long-term customers' buying histories exceptionally valuable to businesses. In fact, according to a study by Bain & Company, increasing customer retention rates by just 5% can increase profits by 25% to 95%.
That's why digitally savvy marketers — around 64%, according to a report from Salesforce — are making consistent, personalized customer experiences a priority. By learning customers' needs and preferences up front, companies can design experiences that capture their attention. This makes it easier for customers to get what they like from a company, with minimal decision barriers.
Anticipate customers' needs
Personalization and consistency have always been central to a great customer experience. Mail-order catalogs and grouping department store goods by category were early ways that retailers looked to make the physical purchase of products more convenient. Personal shoppers and VIP programs were expansions on the same idea, offering services that cater to specific client's needs and goals.
But customer experience today is about more than physical purchasing, and that's changed the nature of shopping. According to Google data, 84% of Americans are shopping for something in any given 48-hour period, and 63% of shopping now begins online. Online eCommerce sites and marketplaces use search- and browsing-based information (as well as past purchase data) to personalize customers' experience on their sites.
Every time a shopper visits Amazon, for example, the recommended products and options are more and more tailored to their activities on the site. Convenient tools that help sellers track orders, offer wishlists, and rate products bring customers back time and again, earning more and more data to inform sophisticated recommendation algorithms.
Personalized recommendations are key to making an online customer experience about more than just convenient access to loads of product options. In fact, when presented with too many options, customers tend to get what is sometimes called "analysis paralysis." They find shopping decisions harder to make in the face of more options rather than fewer, leading to purchase anxiety over the number of decisions they have to make. For eCommerce businesses, this anxiety can often result in a rise in abandoned carts.
That's why the next era of personalization is all about simplifying purchasing decisions for customers. Using technology to better understand customers and serve up hypertargeted experiences and products aligned to their needs is the future of personalization strategy.
Develop a relationship with customers
Truly understanding customers means seeing them as more than conversion targets. It's about knowing what they want, their pain points, and even their goals in order to provide goods and services that meet a need or improve their lives.
The most digitally savvy retailers are learning that information as directly as possible (and large companies are wise to take a page from their playbook). Direct-to-consumer (D2C) companies, for example, use profiling tools like surveys and quizzes to understand customers' unique needs from the very start of the relationship. They then use those insights to fuel their sales funnel and develop a more personal relationship with their customers.
For example, subscription vitamin service Care/of built its business around personalization. Customers answer questions about their health and lifestyle so the company can deliver customized supplements, selected for detailed reasons, that meet customers' specific needs. The company adapts its recommendations and delivery schedules based on ongoing feedback to assure customer satisfaction.
Other startups take similar approaches to leveraging customer insights up front.
Function of Beauty, for example, has new customers complete a quiz about their hair type and hair goals, then creates personalized hair-care products aligned to their needs. MM.LaFleur — a women's wardrobe company whose mission is "to take the work out of dressing for work" — goes so far as to give customers the option to fill out a brief online survey, then head to a store or pop-up location to try on a curated selection based on their fit and style preferences.
Expanding from targeted online recommendations to in-person service offerings is a growing trend. Companies like Away, Casper, Glossier, and Allbirds have all launched brick-and-mortar locations that allow customers to interact with select products they're likely to need. These stores act as showrooms for their online products, and as merchandising channels for goods that expand on the brands' core offerings (like Casper offering not just mattresses but also other sleep products such as sheets, pillows, and duvets). The trend has brought the concept of a personal shopper full circle, but with a digital twist.
Serving up a curated selection of things customers are likely to buy, especially in an in-person environment, eliminates analysis paralysis while building on the brand-customer relationship. That kind of memorable experience helps drive the kind of loyalty that gets customers coming back time and again.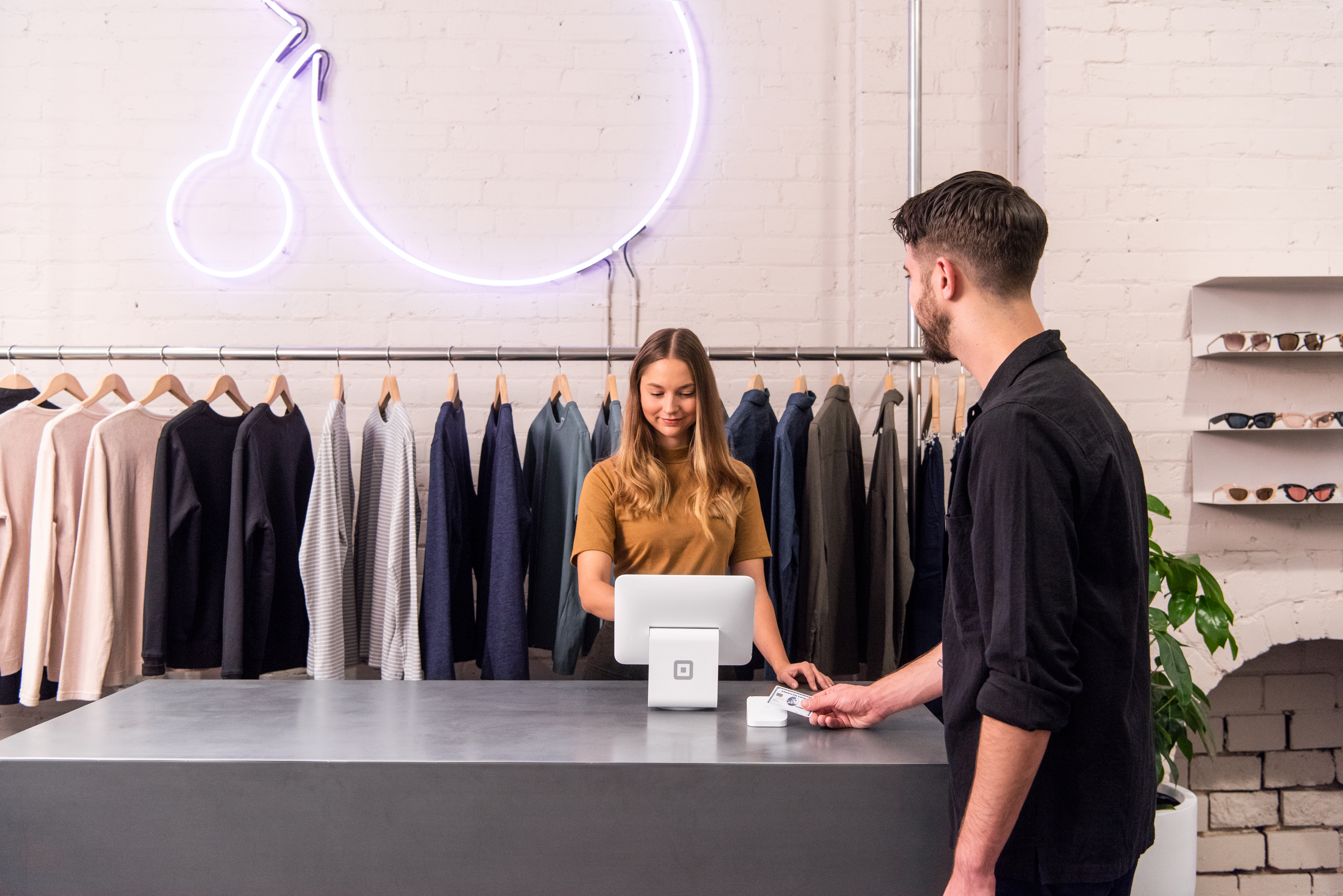 Nurture customer relationships
Ultimately, personalization strategies are essential to driving loyalty. Companies that use advanced personalization methods can realize an improvement of 20% or more in their net promoter scores, and incremental revenue growth of 10% or more (according to BCG research).
For more traditional retailers and other businesses, however, reaching the same degree of personalization as today's D2C leaders is no easy feat. Since most operate both brick-and-mortar businesses and eCommerce websites, they tend to have separate payment ecosystems across channels (and thus separate, siloed ecosystems of customer information). With disconnected systems, it's difficult to understand customer behavior holistically and develop personalized experiences.
Conquering those challenges now is essential to their future success, as customers' personalization expectations are rising at an unprecedented pace: According to Salesforce, 52% of consumers expect that by 2020, companies will anticipate their needs and make relevant suggestions before they even make contact.
By optimizing with a more holistic payments solutions suite, companies can create better experiences from the ground up — using customer-driven profile tools and analytics to better understand what customers want, as well as how they browse, buy, and otherwise engage with the brand over time.
With that information, companies can develop better recommendations that make customers' decisions easier (helping unlock better retention and more loyalty) and develop products that rise to their changing needs. Delivering products and services in a targeted way — based on information from strong customer relationships — will be key to success for traditional merchants and D2C companies alike.