Table of contents
We're constantly releasing tools to help you start, run, and grow your business. In July, we launched a bunch of cool new features. To make sure you're getting the most out of Square, here's a highlight reel of what's new.
Scheduled transfers
You now have the option to transfer your daily sales into your bank account the very same day, seven days a week. For just one percent of the total transfer amount, you can get your money when you need it without extended wait times — including holidays and weekends. Learn more.
Integrate Square with WooCommerce
Square now integrates with WooCommerce, the e-commerce platform that powers more than 37 percent of online stores. This integration gives you the power to seamlessly run both your online and offline operations in one centralized system. Learn more.
Customize your receipts
Now you can add your logo, as well as a custom message, to your printed receipts. Your logo will appear in black and white on receipts and authorization slips. And you can use the messaging area to let customers know about things like sales or a new location. Learn more.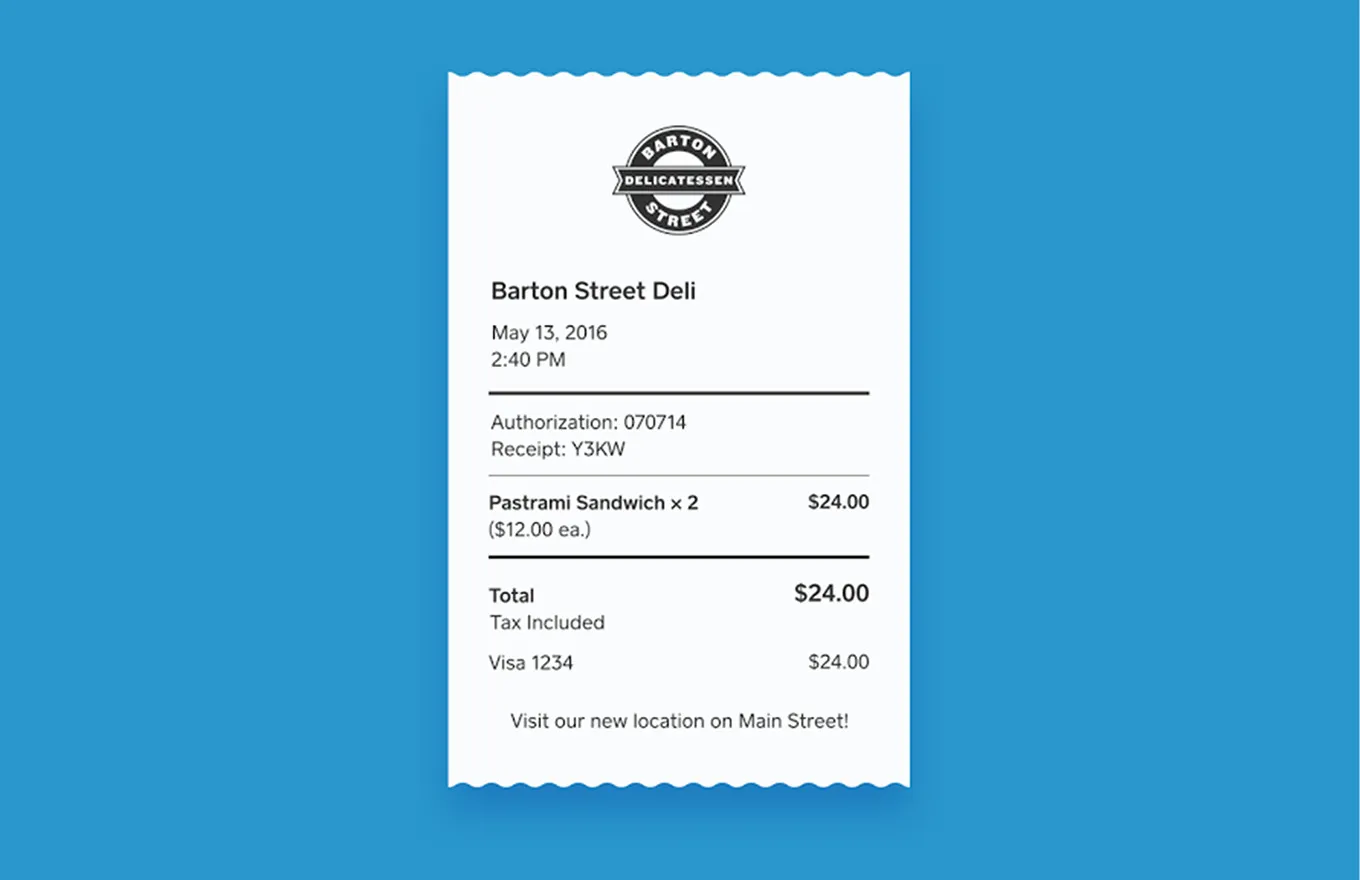 Automated email campaigns to drive Facebook reviews
In Square Marketing, you can now create automated email campaigns prompting customers who've left you positive feedback to review your business on Facebook. Try it out.
Offline conversions for Facebook Ads
When you run Facebook Ads through Square Marketing, you can see the number of sales driven through that coupon redemption. And now you can also see sales from people who saw your ad, and then visited your store to buy something other than that specific coupon offer. Try Square Marketing free for 30 days.
Appointments online booking improvements
Square Appointments gives you even more control over your online appointments calendar. Now you can set a cancellation rule so your clients can't reschedule or cancel their appointments at the last minute. You can also limit how far in the future a client can book with you. Or, if you're booking your own appointment on the Square Appointments Web Calendar, we'll warn you if you're double-booking or booking outside your business hours — giving you more control and saving you time. Learn more about Square Appointments.