Square Appointments allows me to run my business from my phone and our team can log in on the go and check their upcoming appointments without me having to micro-manage things. This gives me so much freedom and time back being a mum and business owner."

Amy Phipps

→

Owner Polished Byron Bay
In case you missed it, we recently visited Byron Bay's non-toxic and vegan nail salon, Polished Byron Bay to chat all things self-care, non-toxic products, and business growth plans. You can catch our full chat here.
If you have ever wondered what goes on behind the counter at a successful Byron salon, you're in luck! What tools do they use to run their business and what strategies are in place? We took a peek into the day-to-day operations at Polished Byron Bay and you can find out all about their setup and how you can implement similar tools and strategies into your salon below.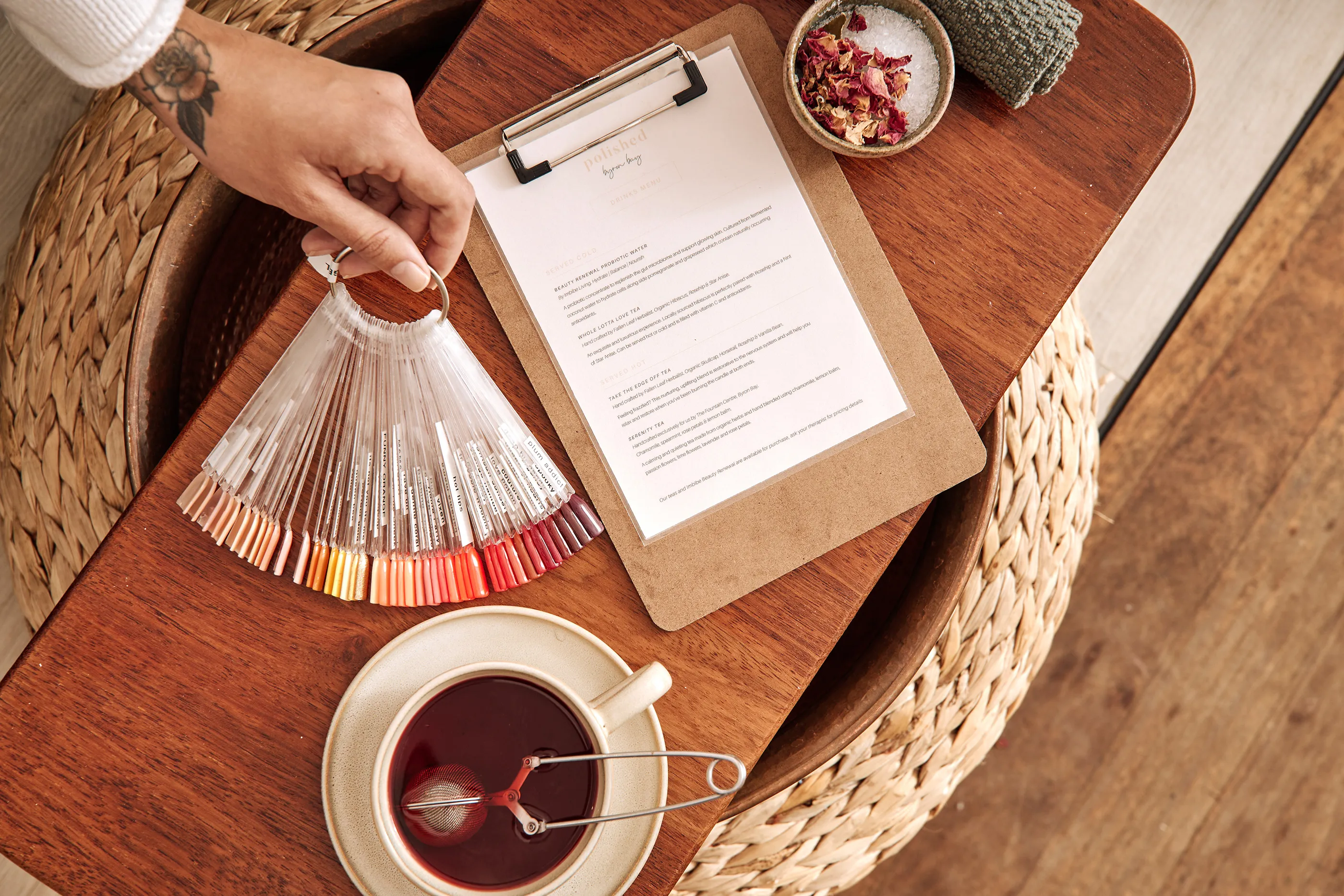 Owner Amy Phipps is always working to ensure that Polished Byron Bay is the most incredible mani and pedi experience on offer. What are her key priorities? (Aside from being a powerhouse business owner and mum!)
A strong focus on the feeling and experience created inside the salon.
Her team, their growth, upskilling and balancing work and life,
and of course, her client journey from the moment they enter until they step out the door.
Amy and her team have encountered some strong headwinds since opening in early 2020. A pandemic, accommodation crisis in Byron, balancing the rising costs of living crisis with staff wages and now supply shortages. Despite the challenges, Amy has remained resilient, refining her offering and upskilling where necessary.
"We have refined, improved, value-added and upskilled a lot since opening. I am always looking for ways to grow the business and ensure Polished is the most incredible manicure and pedi experience on offer. We have put a strong focus on the client journey and constantly refining this to ensure everything is on point from the second they arrive till the moment they walk out the door. We have also become a very popular destination for bridal parties and group bookings. So growing this side of the business has also been a big focus of mine.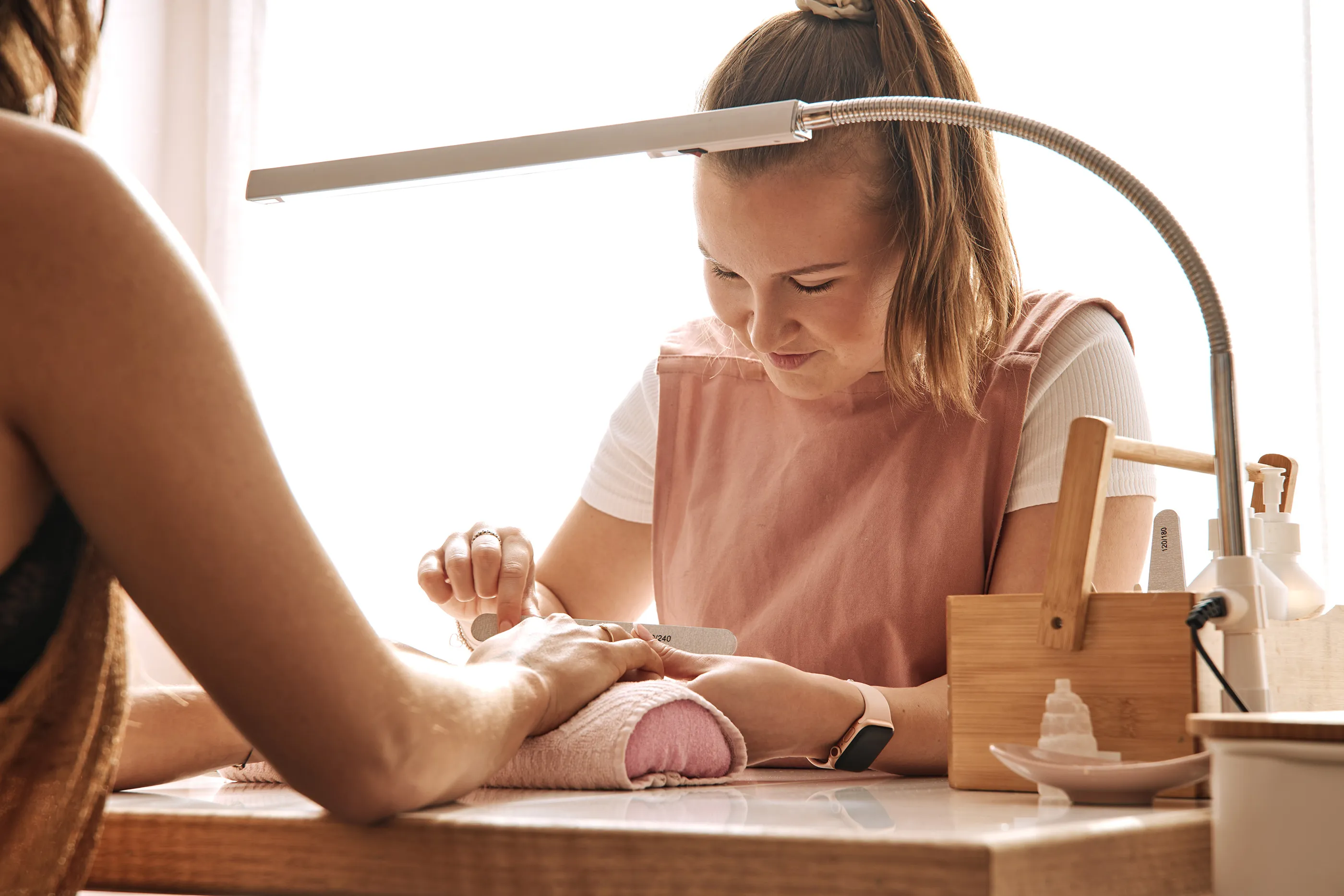 We are currently navigating the rising cost of living and more specifically the supply shortages and wages. We have had to introduce two small price increases this year and it's really hard to find a balance between what people are prepared to pay for a high-end beauty service and the actual cost of providing this service.
To help combat these challenges we are constantly reevaluating the cost of things and seeing where we can cost save and also working on the timing of the services to ensure we are operating efficiently which is a big focus for us."
Behind the counter at Polished Byron Bay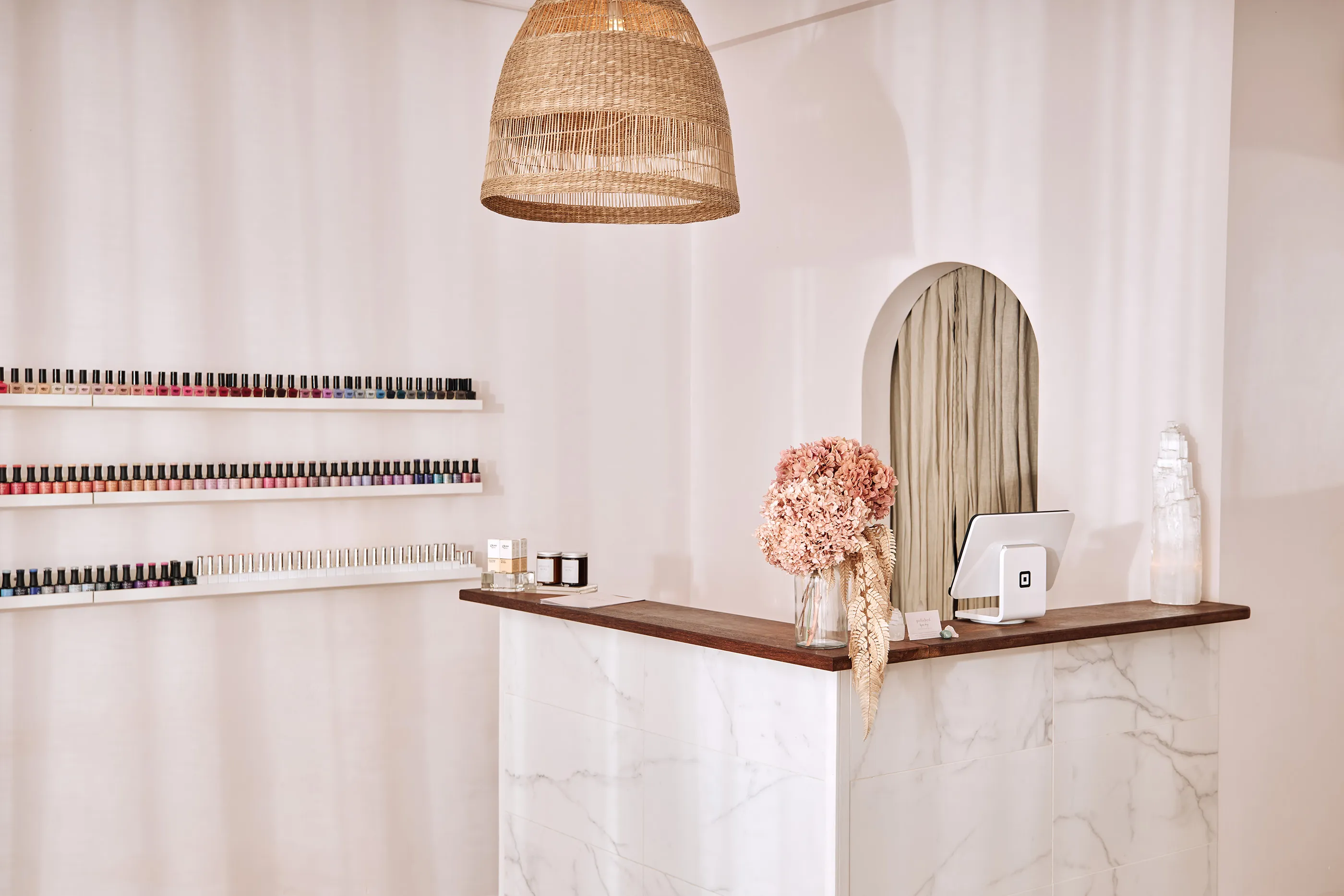 Within Square Appointments, the team use appointment reminders and confirmation messages to ensure their client's experience with the salon is seamless.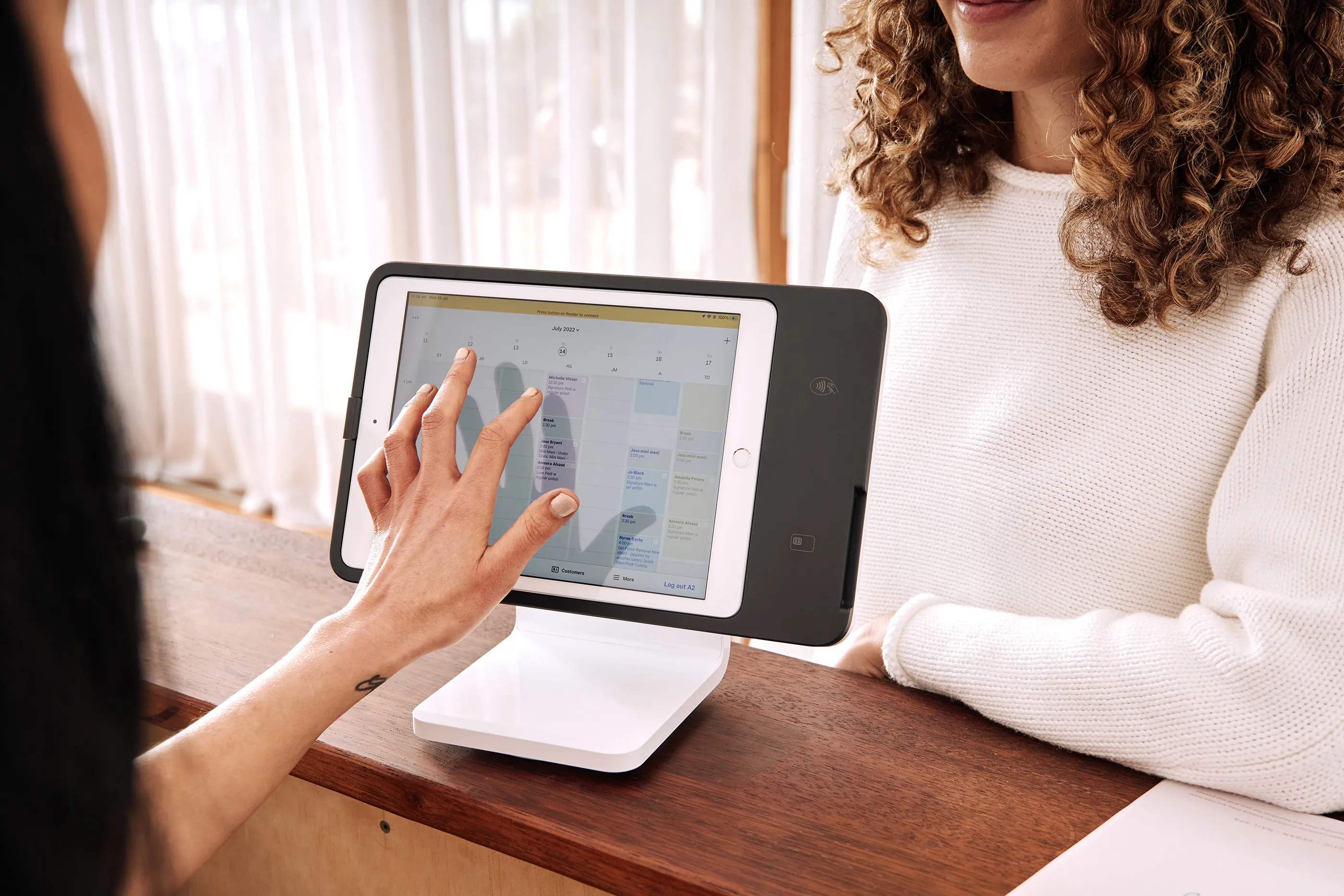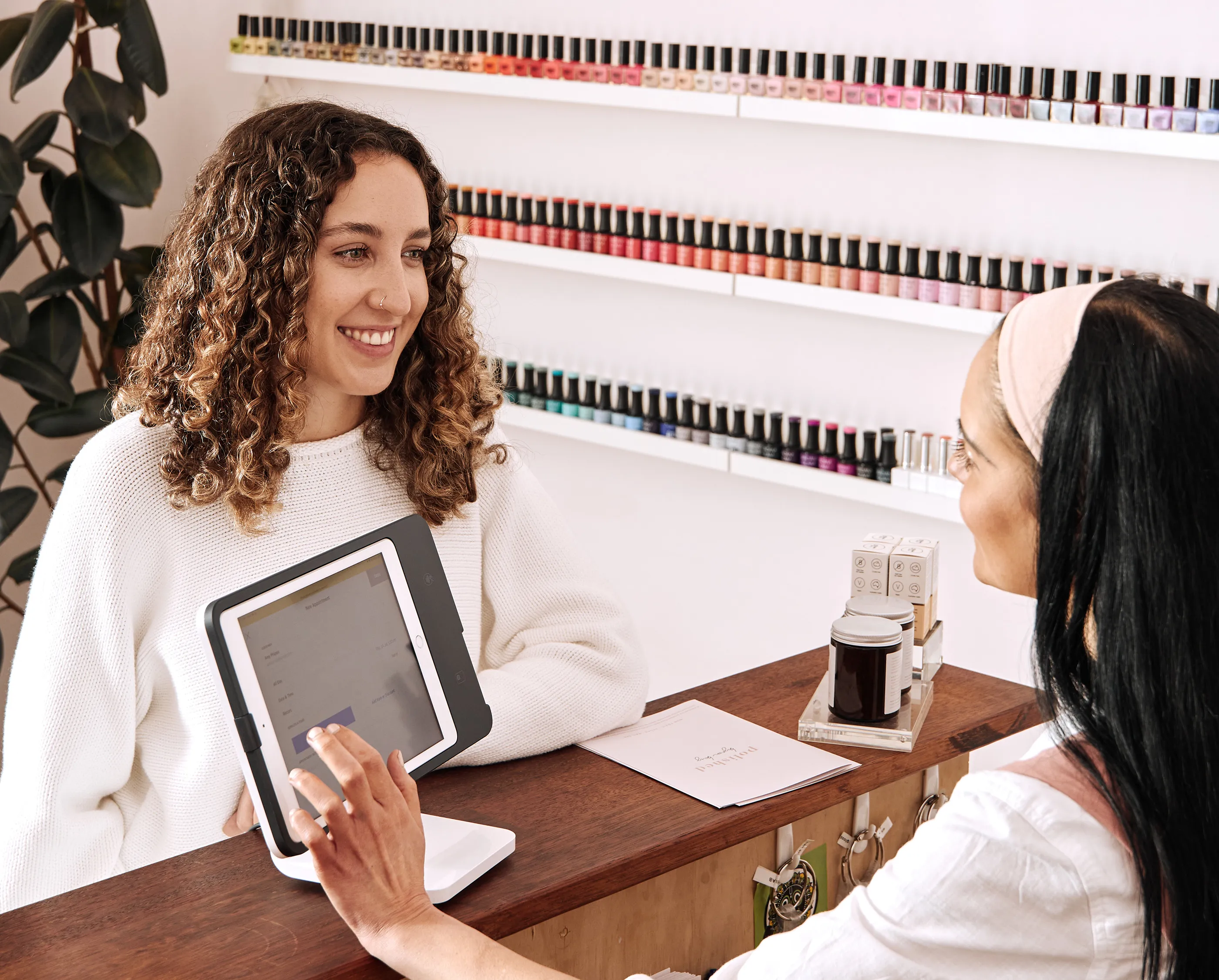 "Reminders is one of the features I love the most! Our clients receive their appointment reminders 2 hours prior to their booking time which means 9/10 are on time and our day runs smoothly!"
They also use the client history/notes feature to create a personalised experience for each client.
"We use the notes feature to store clients' colour preferences, if they have had 'no show' in the past or late cancellation. Plus any information that allows us to give a more personalised experience E.G. their drink preference. It's also handy to be able to check which therapist they saw at the last visit and to be able to check the quality and longevity of that therapist's paint job and work."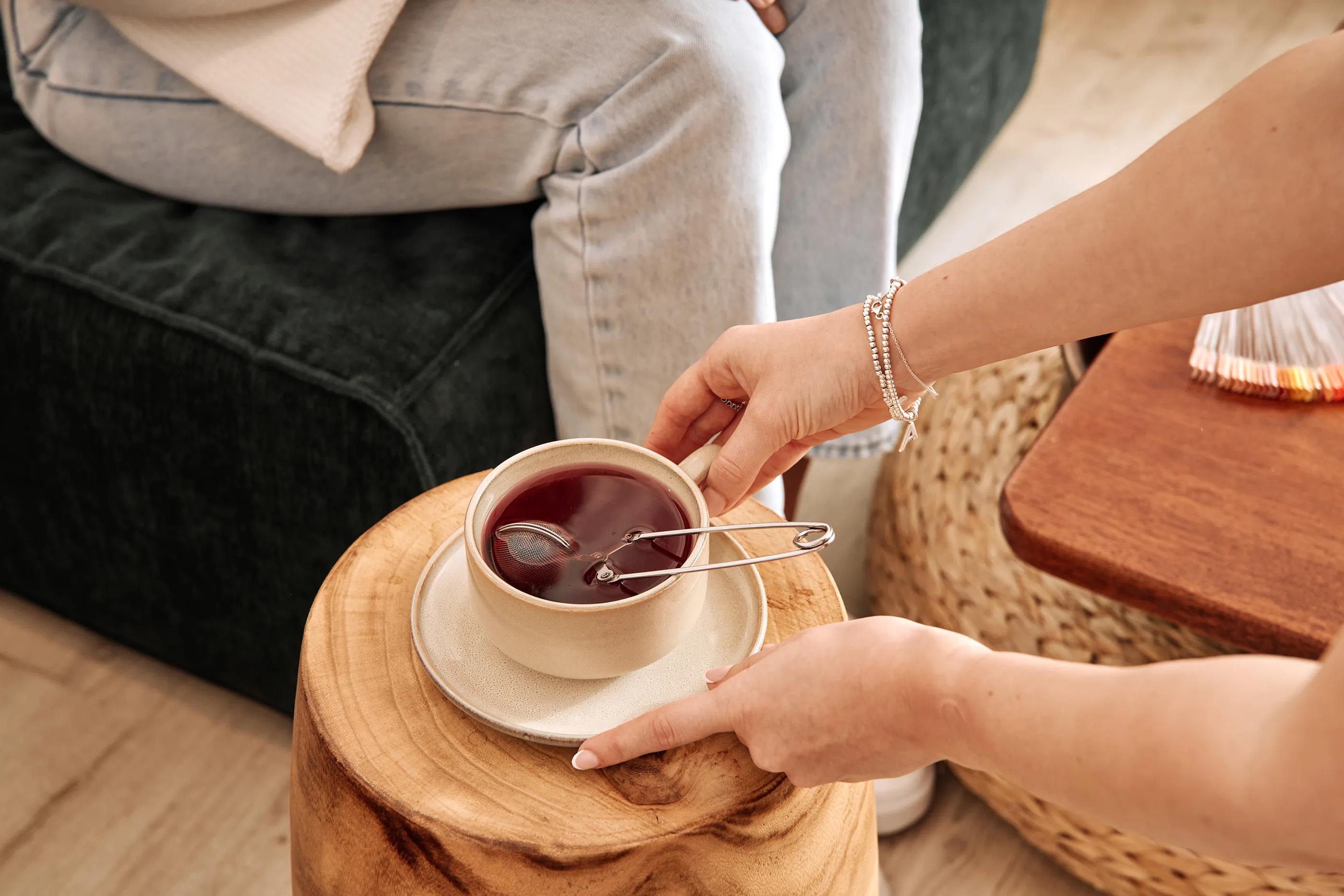 If you are looking for ways to do more, yet simplify your business operations Square can help. Read Aussie business stories and find more handy tips and tricks on Townsquare.