We have all experienced those pivotal moments in our lives that lead to big lifestyle changes, they most likely make us nervous – and always worth it. For Amy Phipps, owner of non-toxic vegan nail spa Polished Byron Bay, it was starting a family. Where in the process went through a complete cleanse to replace all toxic products in her home and life with non-toxic alternatives. From personal care, cleaning products, make-up and plastics. Now it's a lifestyle, and has led her to manage a team of like-minded women in one of the most beautiful salons we have had the pleasure of visiting.
We spent some time with Amy and the Polished Byron Bay team to talk about all things self-care, non-toxic products and business growth plans. Read the full chat below.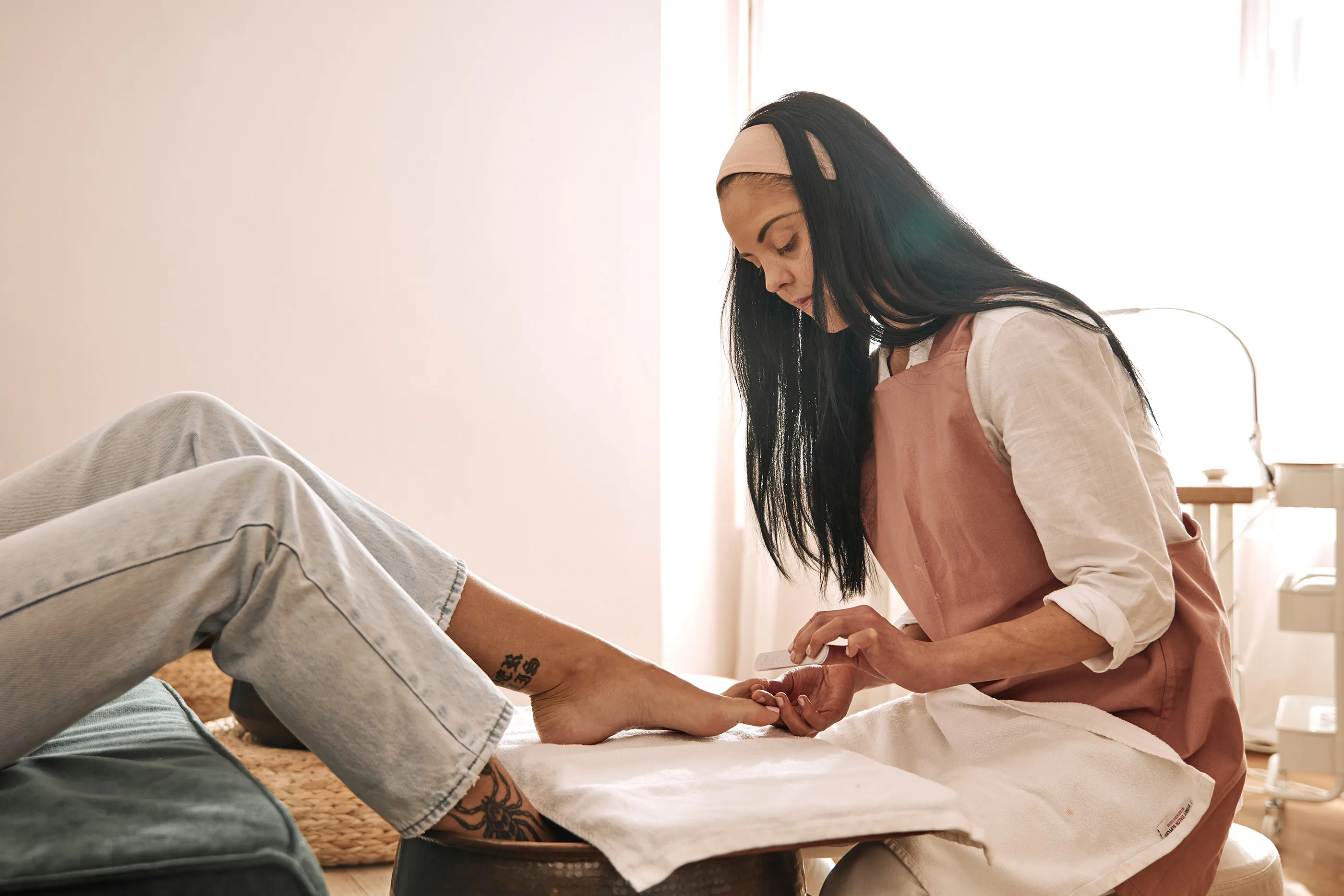 SQ: Tell us about your background, what were you doing prior to starting Polished Byron Bay?
A: Before Polished I had a small jewellery label called Story of Seven. We made semi-precious stone mala beads, and I initially sold them at markets in Byron Bay and then slowly branched out stocking to boutiques and local day spas. I finished Story of Seven when I fell pregnant with my daughter and have also managed holiday properties in Byron Bay since moving to the area from Sydney in 2007. I had initially only planned to be here for 6-12 months, but have never left!
SQ: How did the idea for Polished Byron Bay begin and why is using non-toxic products important to you?
A: We opened in September 2020, just after the first lockdown. I had the idea for a non-toxic nail salon in mind for a few years as I am passionate about low-tox living and when I became pregnant I couldn't find anywhere where I could still get my nails done without all the nasty chemicals. I went through a complete cleanse and detox of my body, home and lifestyle. Throwing out all the non-toxic products, from makeup to cleaning products and plastics, replacing them with non-toxic options. I have never looked back and it's a way of life for me now.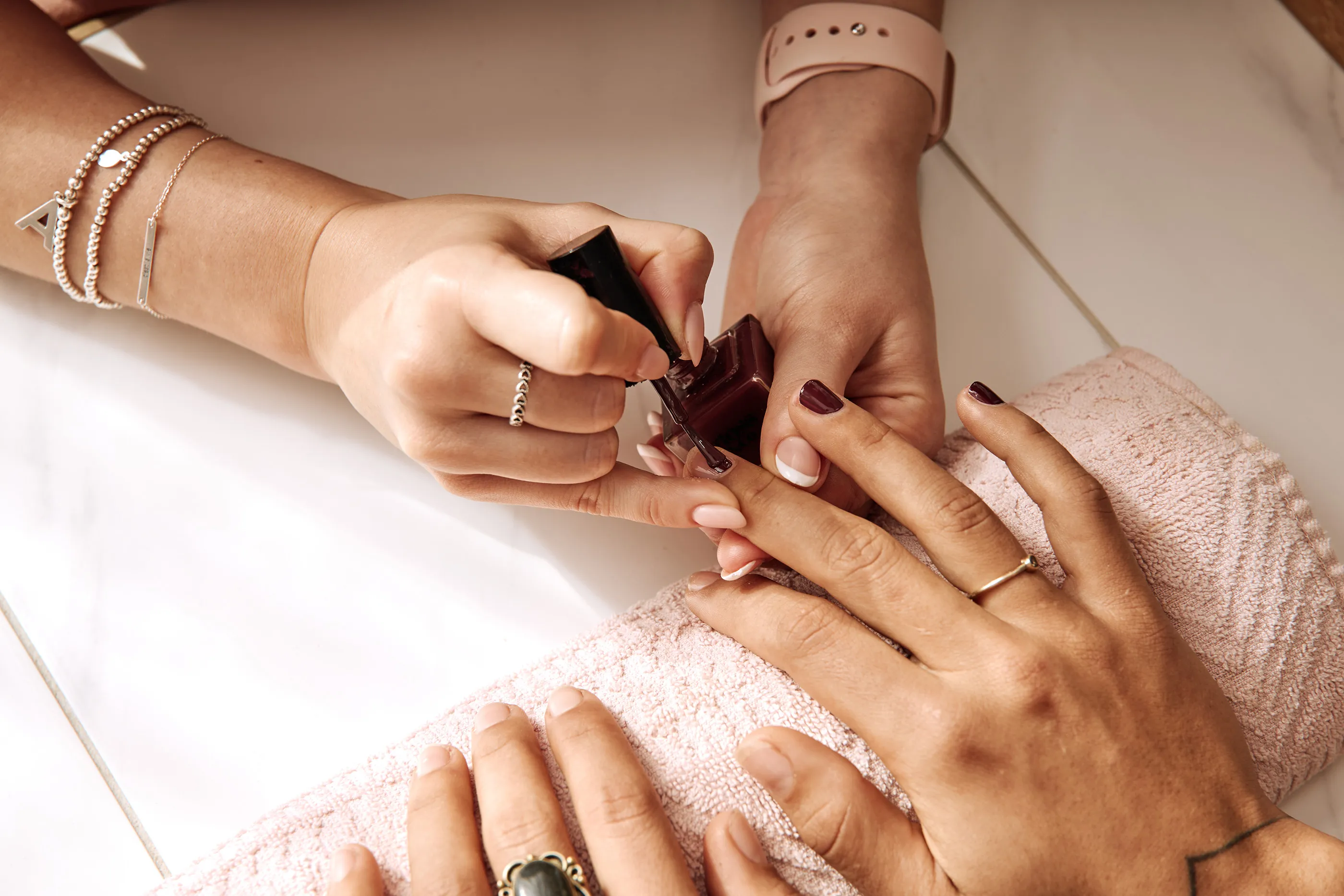 SQ: The salon is stunning, what was the inspiration behind the space?
A: I always envisaged the space as being luxurious and high-end. I wanted it to feel really feminine, opulent and like a sanctuary that people could escape to for genuine self-care time. I also wanted to create a space that felt not only visually beautiful to be in, but also a space that is lovely to work in. We always say that walking into the salon feels like a warm hug!
SQ: What has been your biggest challenge since opening?
A: Definitely opening the salon during the pandemic and navigating lockdowns, restrictions and everything else that has come along. Byron has seen a huge influx of people moving to the area over the past two years, which has in turn created an accommodation crisis that has affected most of my team past and present. Sadly, Byron is not very affordable to live in these days, so it's been hard finding and keeping staff due to this issue.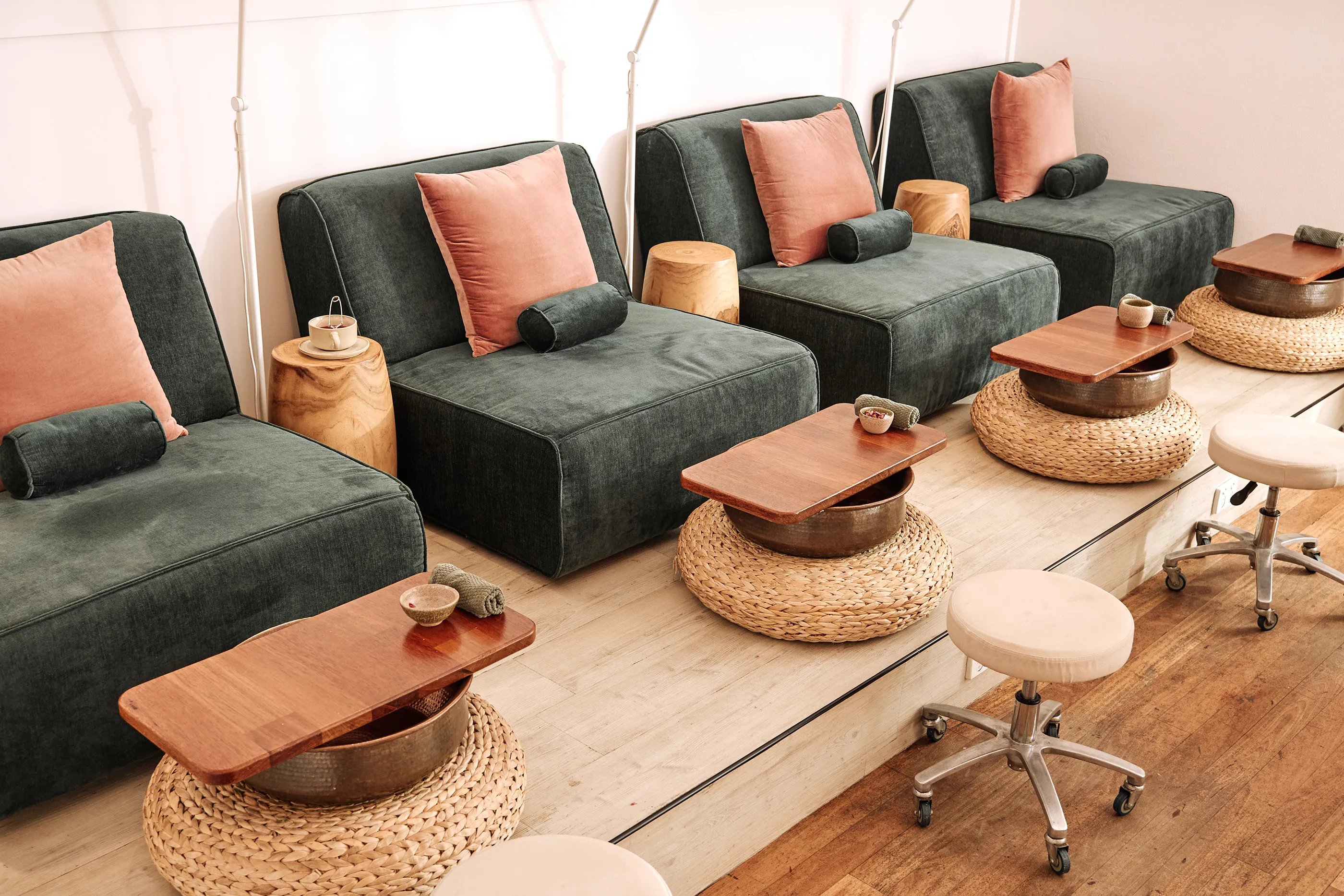 SQ: Why did you choose Square to power your business?
A: Because it is so user-friendly and I was looking for tools that I could very easily train my staff to use. I also loved how the payment system integrates with Square Appointments. It all just feels very easy!
Want a behind-the-scenes look into how Polished Byron Bay run business operations day-to-day? Go behind the counter with us here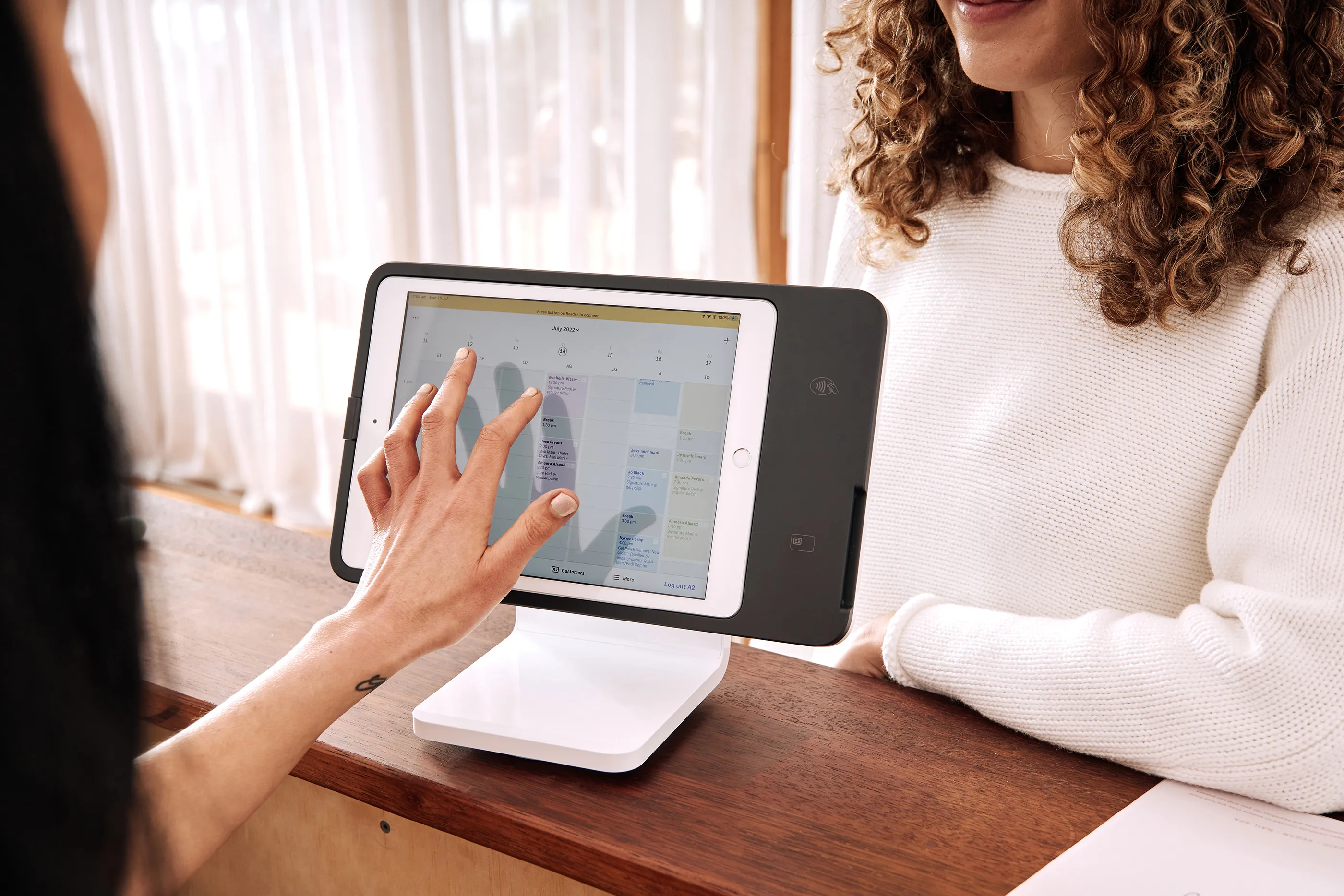 SQ: Tell us about your future plans, we hear that you'd love to open a second space!
A: Yes it is my dream to open a second salon and I am currently scoping out locations. It's probably a year or two away but I would absolutely love to expand and offer our services in another seaside location!
If you are looking for ways to do more, yet simplify your business operations Square can help. Read Aussie business stories and find more handy tips and tricks on Townsquare.